Today's activities for toddlers post features some of our favourite ideas for science experiments, active play and having fun outdoors. They've all been tried, tested and approved by my own toddlers and are all based on having fun and learning through play.
This is part of our Just Right For Toddlers series, bringing your our best ideas for the lovely toddler stage.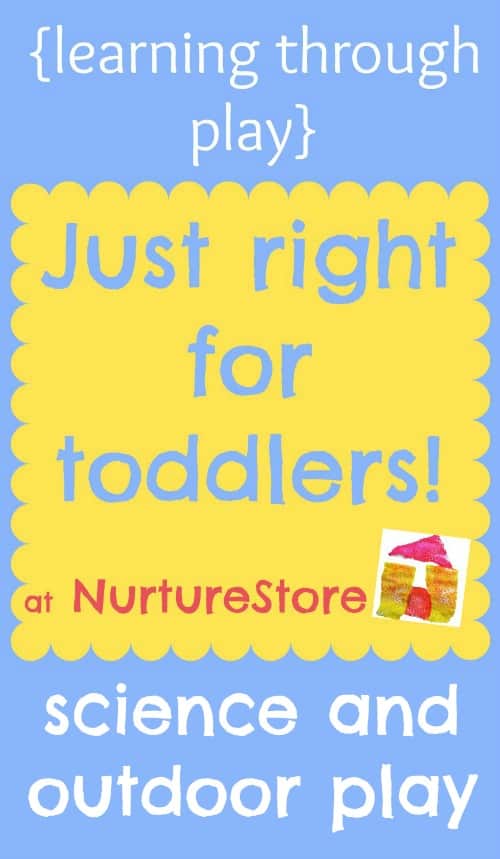 Activitites for toddlers :: science
Science experiments for toddlers are all about hands-on play. The focus is on introducing some simple science ideas through creative play. These ideas are easy to set up at home and fun for toddlers to try.
Activities for toddlers :: outdoor play
Everyone's life is better when you spend some time outdoors each day and for toddlers the backyard or local park can be such a place of discovery. Here are a few of our favourite activities for outdoors – and you can find some more in our imaginary play and sensory play sections.
Activities for toddlers :: active play
Toddlers are learning to develop their gross motor skills, walking, running, maybe jumping and one day even skipping and hopping! There's so much fun to be had using your body. Here are some ideas my kids love.
More activities for toddlers
Zero to Two: The Book of Play is full of fun activities for babies and toddlers. Download you copy here!