A glorious, recycled dragon craft – perfect as a Chinese New Year dragon puppet, or for storytelling any time.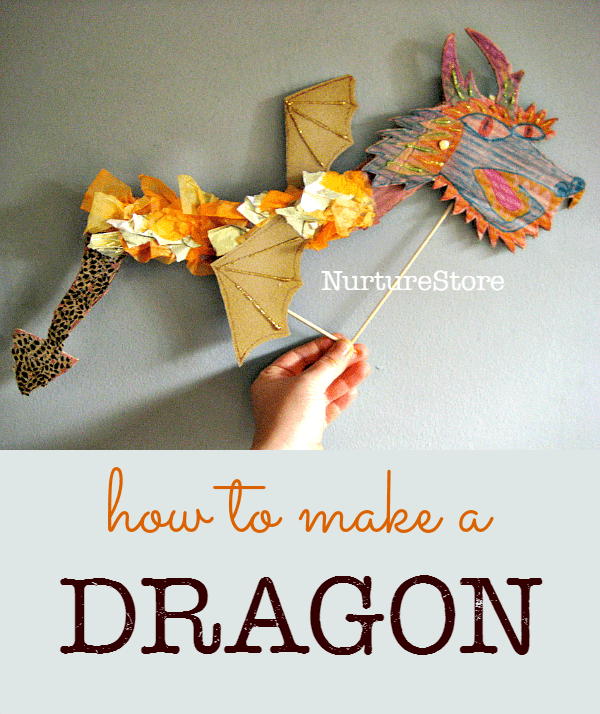 How to make a Chinese dragon puppet
My daughter is a huge dragon fan. If you follow me on Instagram you might have seen her dragon sketches and models making a regular appearance. So, our home is full of dragons all year round, but when Chinese New Year arrives, we get even more excited!
The Chinese dragon is a glorious combination of various other animals. It has:
the head of a camel :: the horns of a stag :: the eyes of a demon :: the ears of a cow :: the neck of a snake :: the belly of a clam :: the scales of a carp :: the claws of an eagle :: and the paws of a tiger
You can use recycled materials, split pins and wooden skewers to make your own dragon puppet – here's how.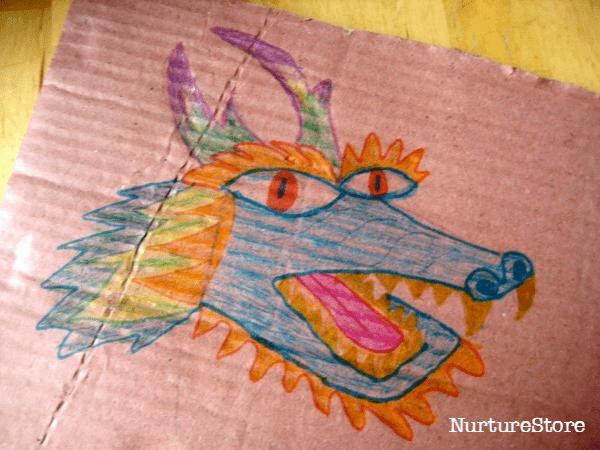 Take a look at the dragons and watch the dragon dance video over at Kid World Citizen to get some inspiration for your design. Then, draw out your dragon's head on some thick card. (We used some recycled packaging.)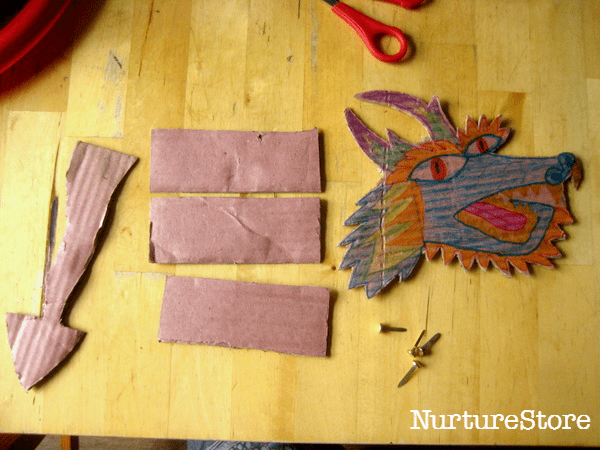 Cut out your dragon's head, along with three strips of card for it's body, and a piece for its tail. You can make your dragon as big or small as you like.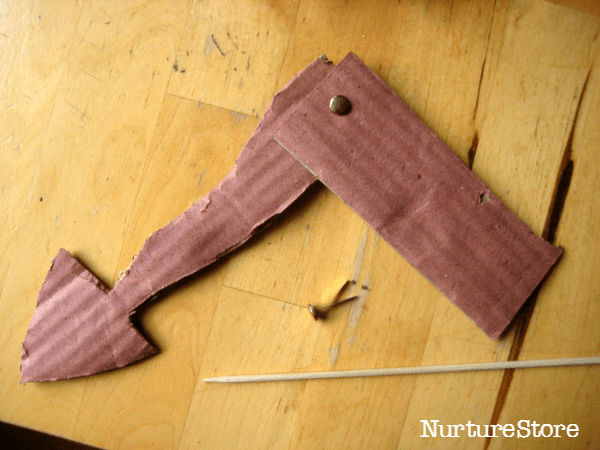 Fasten the sections of your dragon together using split pins, so that your puppet can move and dance.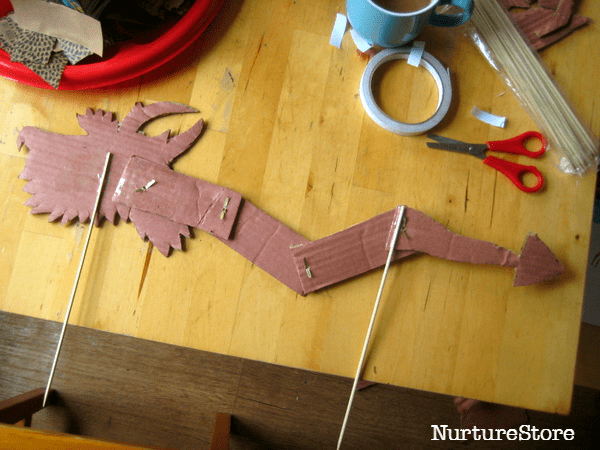 Tape some wooden skewers on to the back of your puppet to make handles. We placed one at the head, and one on the tail section, but if you are making a very big dragon that a few people are going to operate together, you can add in extra handles.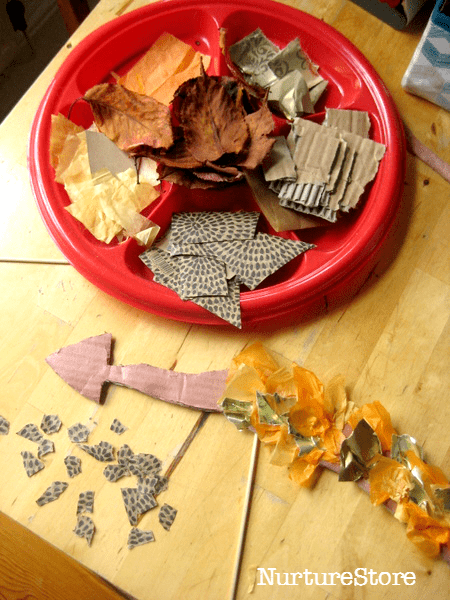 Then it's time to decorate the body of your dragon puppet. We used a selection of materials from our art supplies – all recycled: tissue paper, cardboard packaging, wrapping paper, gift wrap.
We added all the decorations after we had fixed our dragon together so we could make sure our dragon puppet was still able to move and dance.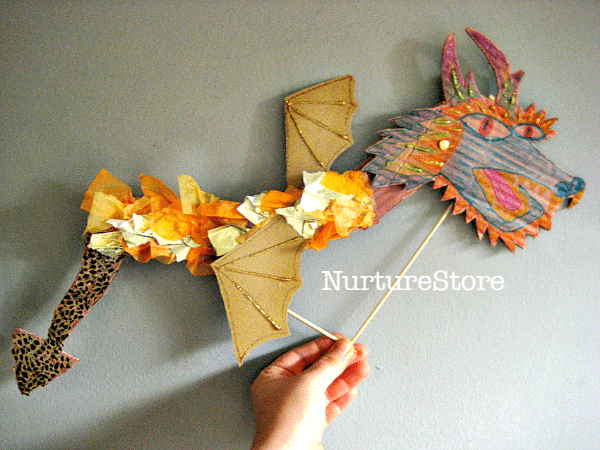 We added some wings made from sandpaper, and used gold and green glitter glue to add some embellishments to the head, horns and wings.
And then your Chinese dragon puppet is ready to celebrate Chinese New Year and dance!
More Chinese New Year activities
Raise a global child! Exploring festivals from different countries and cultures is a wonderful way to learn about the world. Download our ready-made Chinese New Year Unit here.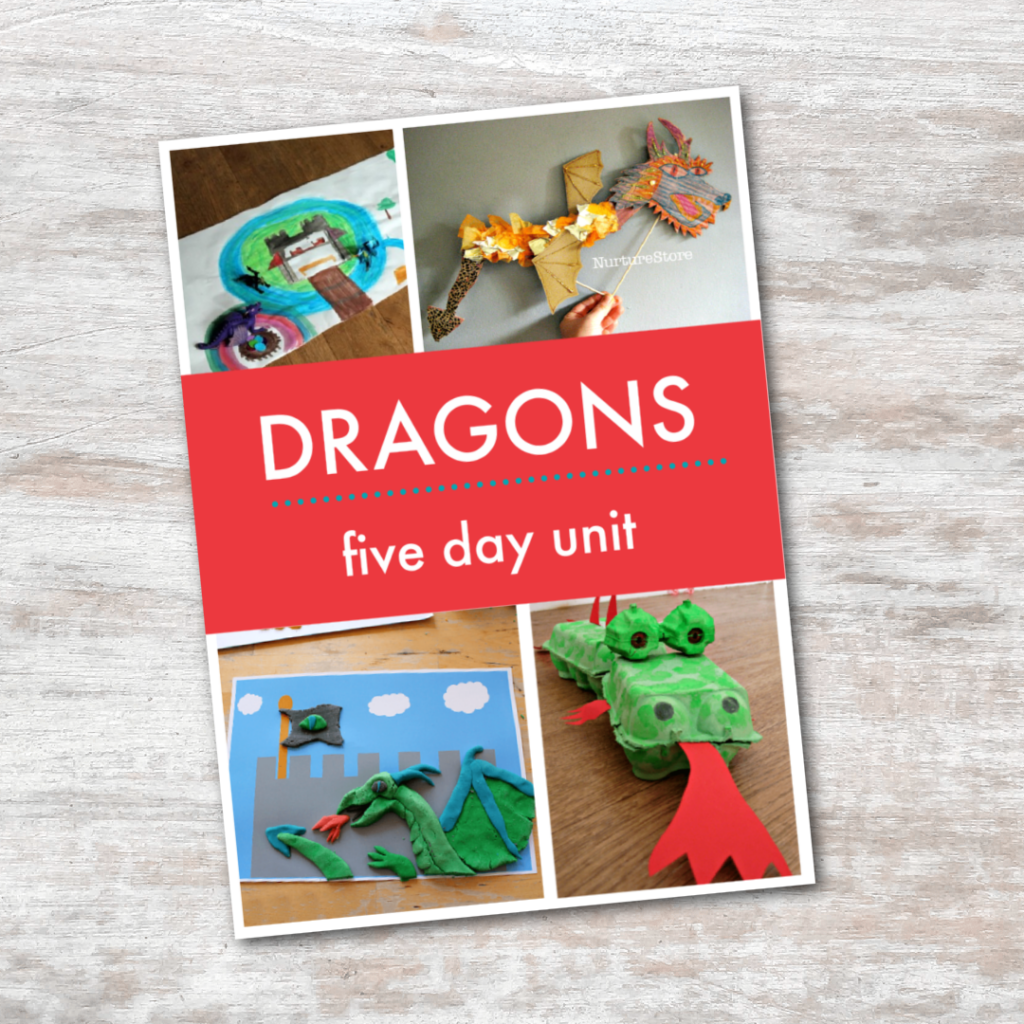 More dragon activities
Love dragons? Download the Play Academy's ready-made Dragons thematic unit and you'll be ready to lead a fun and creative dragon week with your children.