Use this tutorial to make petal and leaf prints on eggs, creating botanical eggs for lovely nature-themed decorations for spring and Easter.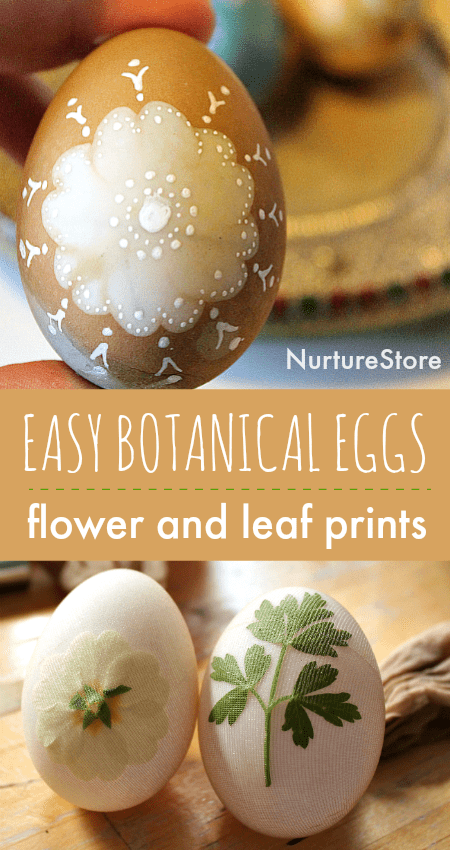 Leaf print easy botanical eggs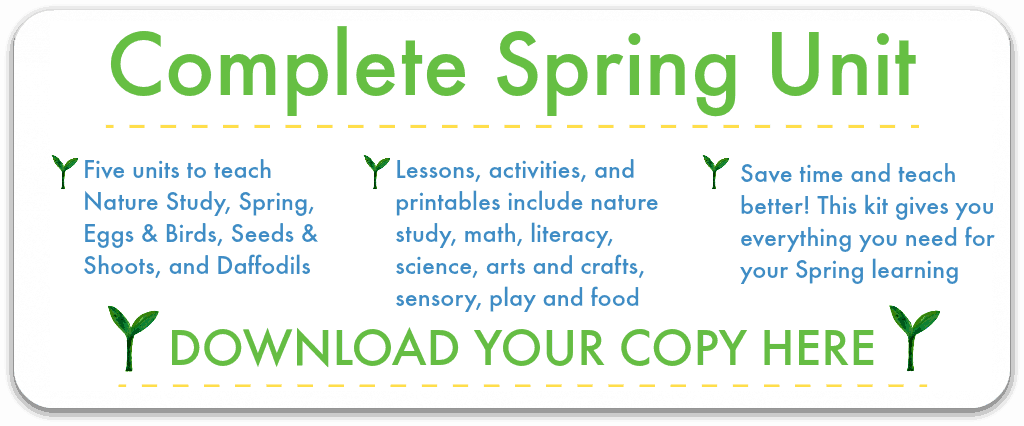 Decorating Eggs With Flowers and Leaves
You can see the complete Eggs and Birds Unit here.
Out of all my egg decorating ideas for children, these are my favourites. These botanical eggs are made using flowers and leaves to resist the dye, creating nature patterns on your eggs.
You can use any small flowers and leaves to make your prints. Here we're using primrose and parsley from our garden classroom.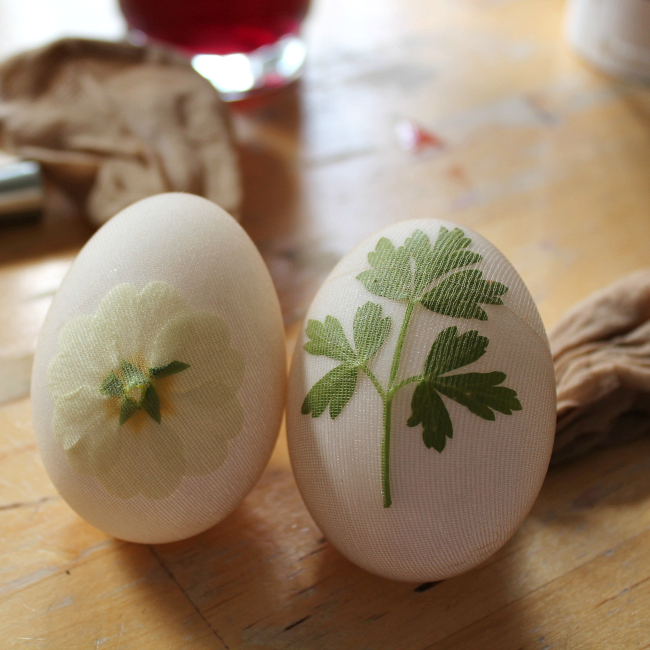 How to make botanical eggs
Place your leaf or flower against your egg and hold them in place using a stocking, tied at the back to hold it in place.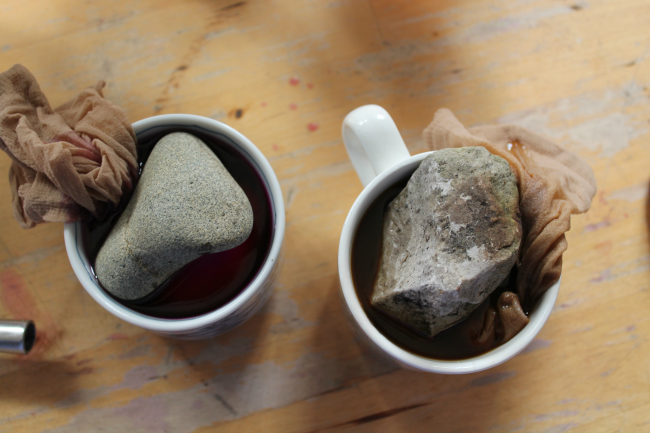 Homemade natural egg dyes
You can make your own natural dyes by boiling water, a little distilled vinegar, and your choice of onion skins (brown), red cabbage (blue), turmeric (yellow), coffee (brown), or beetroot (pink).
Place your eggs in dye. We weighed the eggs down in the dye with a pebble.
Leave the eggs overnight.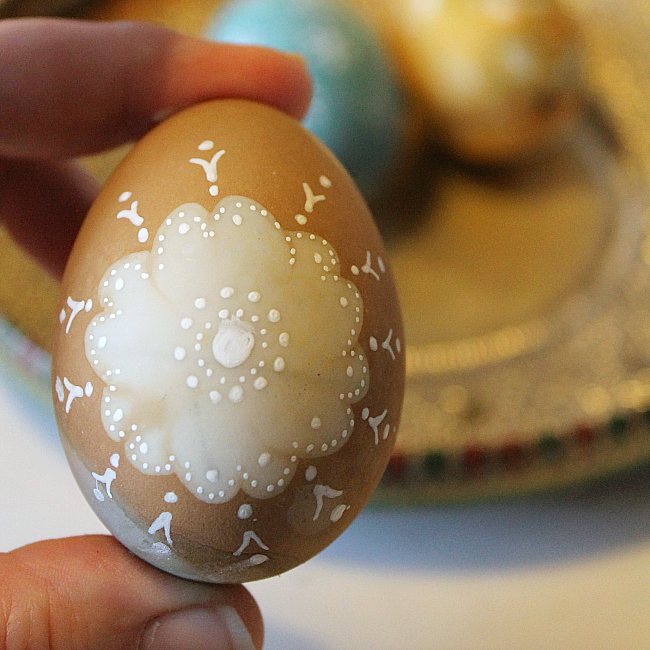 Remove the eggs, leave to dry, and then remove the stocking and flower/leaf to reveal your design. You can embellish with a white pen.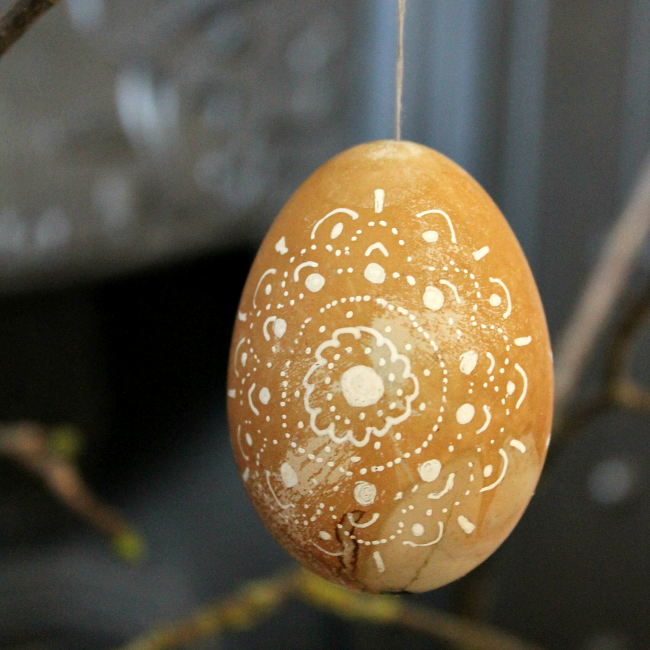 You can also use a white pen to draw on your own designs.
Nail varnish and acrylic paint are also great for egg decorating, and stickers and gems are pretty to add too.

More easy egg decorating ideas
Here are some easy and interesting ways you could decorate eggs. They look wonderful displayed by hanging them from the branches of a Spring / Easter Tree: place some branches of willow, forsythia or cherry in a vase and add your egg decorations.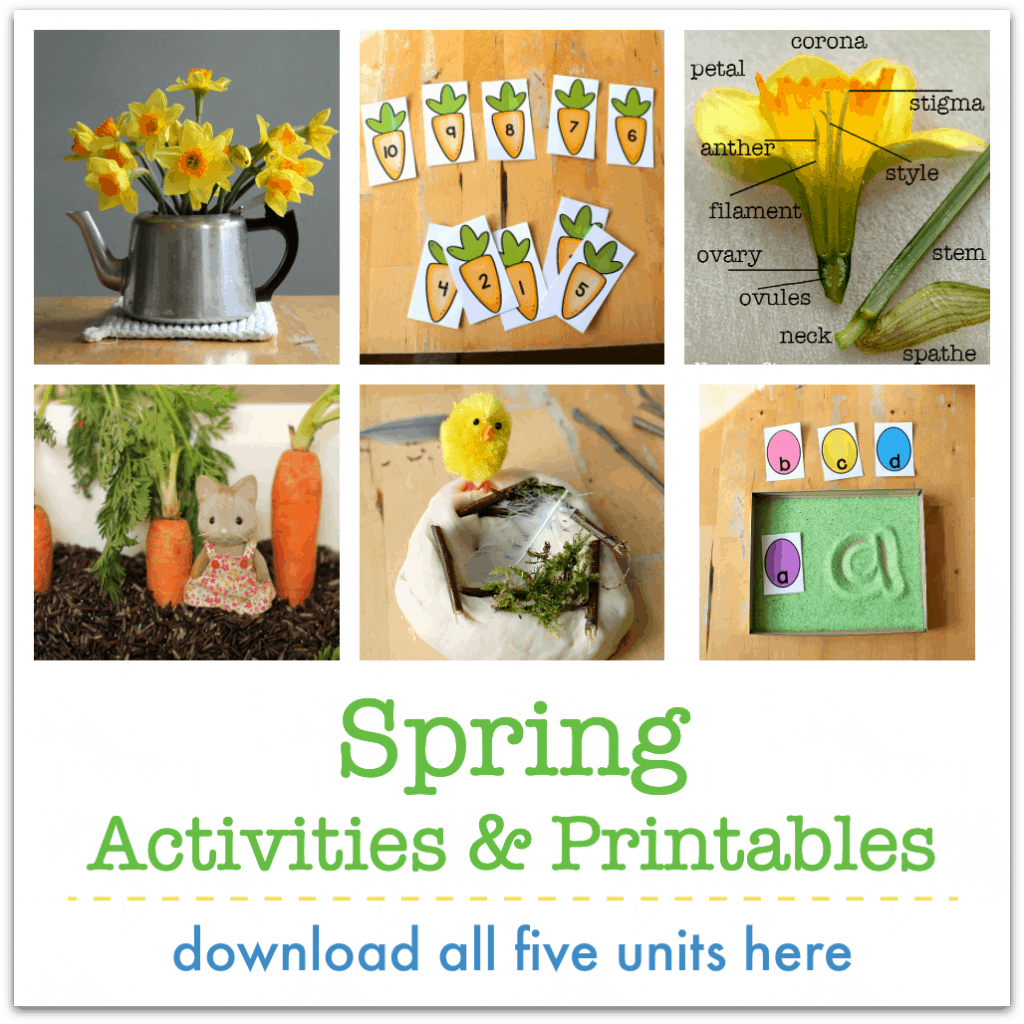 Download all the Spring units and printables
Download our complete Spring lesson plans, activities and printables and your spring teaching will be so easy!
:: five complete units of ebooks and printables for Nature Study, Welcome Spring, Daffodils, Seeds and Shoots, and Eggs and Birds
:: over 50 engaging activities and lesson plans that your children will love
:: over 30 pages of printables that make teaching so easy
:: a balanced programme of math, science, literacy, arts and crafts, nature study, sensory and imaginative play
:: a practical resource that you can start using today, in class or at home
:: weeks worth of learning all planned for you, to take you right through the season
:: created with children aged 4 to 8 in mind
You're going to love this super useful resource!