Want to know how to blow out an egg the easy way, so you'll have Easter eggs that last for years? Here's how!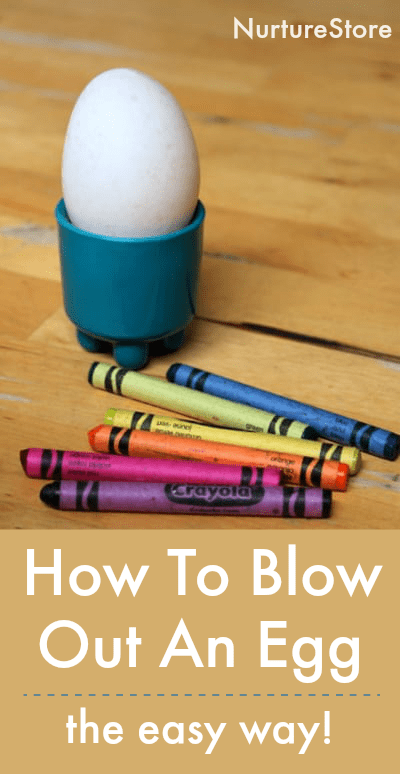 How to blow out an egg, the easy way!
Which kind of egg should you use for Easter decorations?
You can see the complete Eggs and Birds Unit here.
When your decorating eggs for Easter there are a few different options for which kind of egg is best to use with children.
You can use hard boiled eggs which are more robust for children to handle, but they will only last a few days as decorations.
Blown-eggs are better to use for decorations that you want to keep, as they will last much longer. They are a little more fragile, but I find my children can handle them gently and they are fine.
If you don't want to use real eggs you can find wooden, styrofoam, papier mache, and card eggs in craft stores and online at Amazon.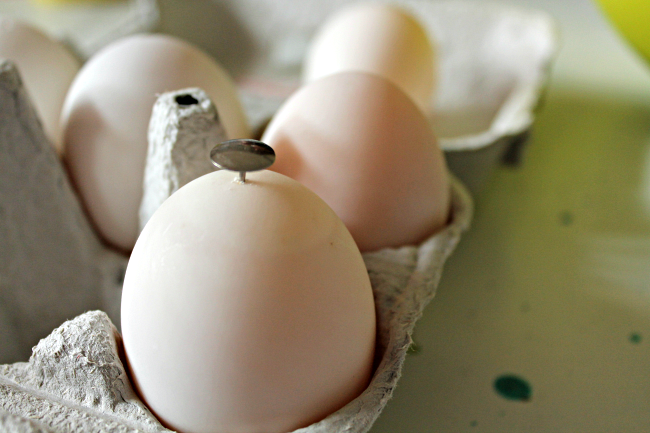 The easy way to blow out an egg
To blow out your eggs, use a drawing pin to push a hole in each end of your egg.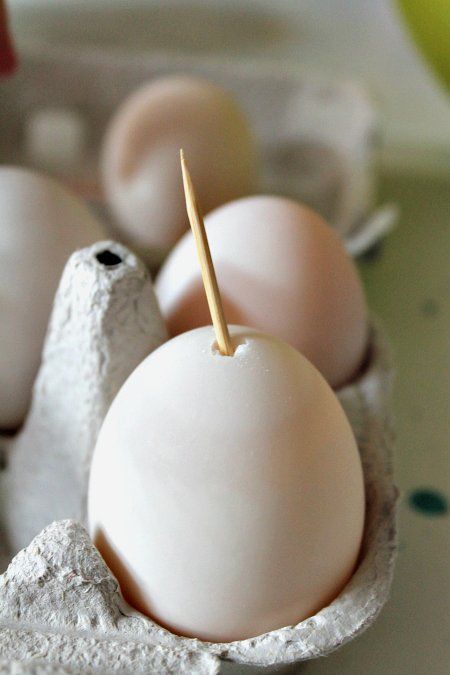 Use a toothpick / cocktail stick to enlarge the holes.
Top tip: Poke inside the egg too and break the yolk – if it's 'popped' it will come out much more easily.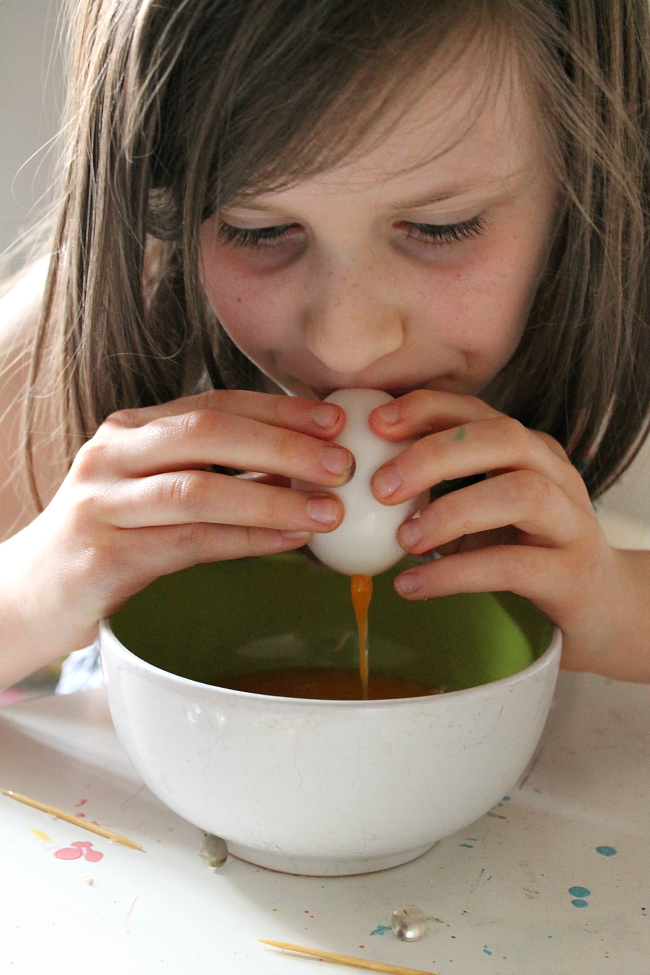 Then blow from one end, catching the insides in a bowl so you can use them for lunch!
You can also insert a drinking straw and blow through that way, or use a syringe to suck the insides out.
Wash out the egg very well before decorating.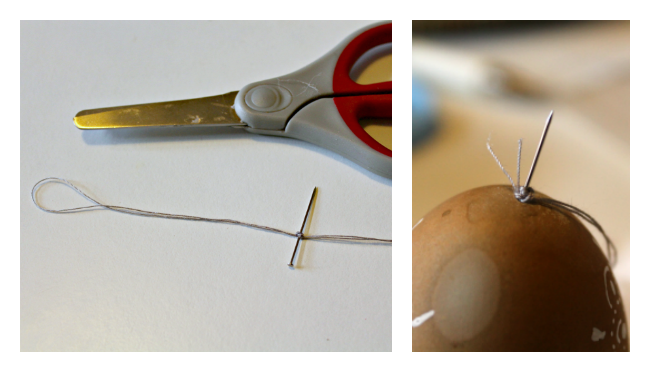 The holes you use to blow out the inside of the egg can then be used to thread in a loop of string to hang your egg. Tie your thread around a pin, or even better a piece of toothpick which is less slippy, and poke it inside. Once in, the pin / toothpick will turn so that it doesn't come back out through the hole.
Decorating Our Own Eggs
Here are some easy and interesting ways you could decorate eggs. They look wonderful displayed by hanging them from the branches of a Spring / Easter Tree: place some branches of willow, forsythia or cherry in a vase and add your egg decorations.
How to dye eggs with shaving foam
Using wax crayons to decorate Easter eggs