Gather your collage materials and have fun making this easy paper plate bird craft.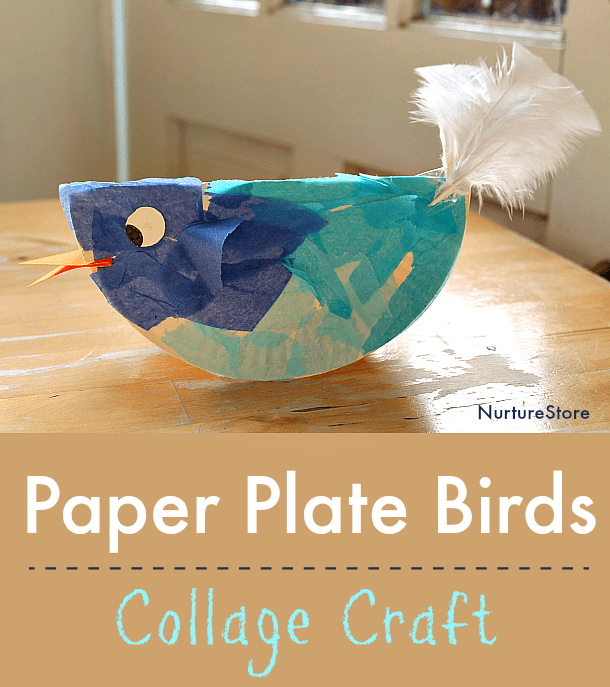 Easy paper plate bird craft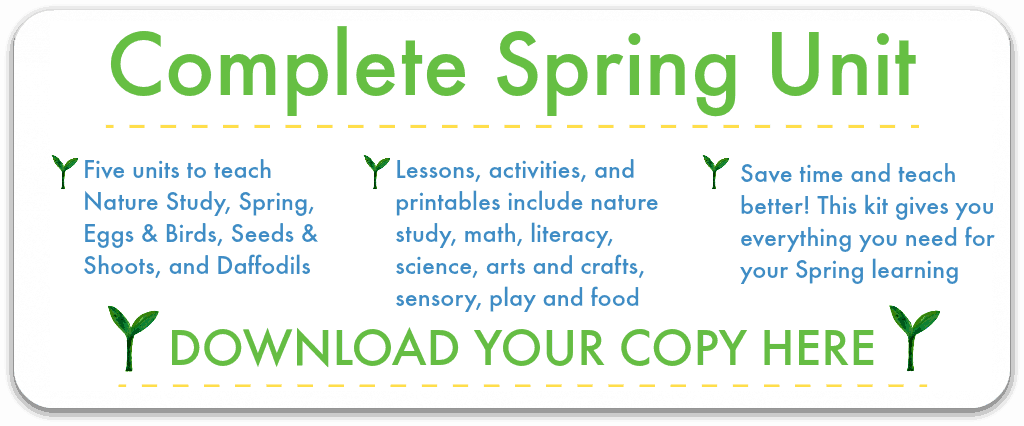 Homemade Birds
You can see my complete Eggs and Birds Unit here.
These birds are fun to make. You can use them as decorations, or to play with.
To make them you will need::
a paper plate
feathers
glue (glue sticks are easy to use)
tissue paper, coloured paper, and/or fabric scraps
orange card
white card
black pen or googly eyes
string (optional, to hang)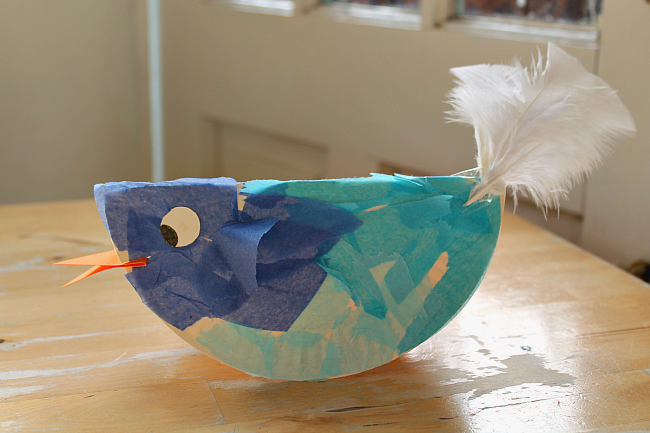 How to Make Homemade Birds
Tear or cut some pieces of your tissue paper, card and/or fabric.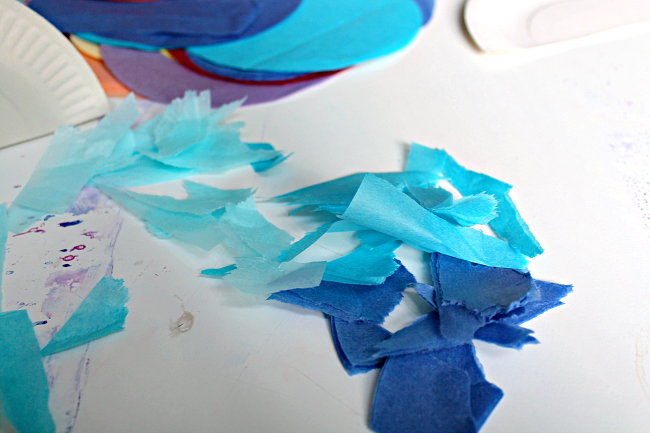 Fold a paper plate in half to create your bird's body.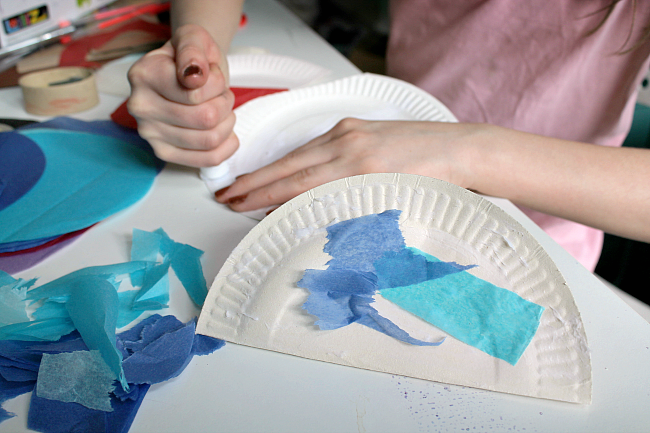 Cover sections of the paper plate with glue and stick on your tissue paper, card and/or fabric. You can make your bird look like a real bird, or one from your imagination.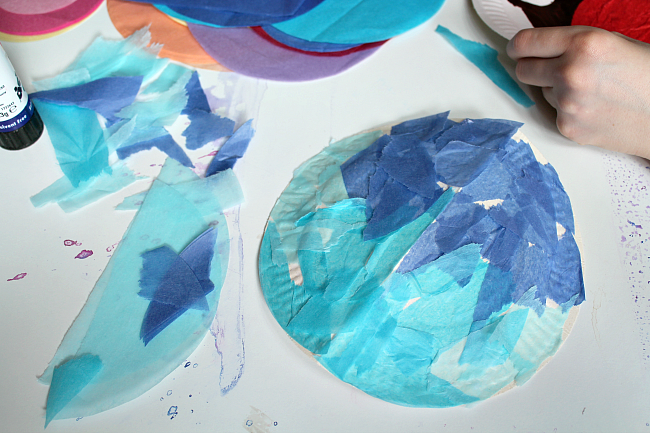 Cut two circles of white card and draw on eyes – or stick on googly eyes.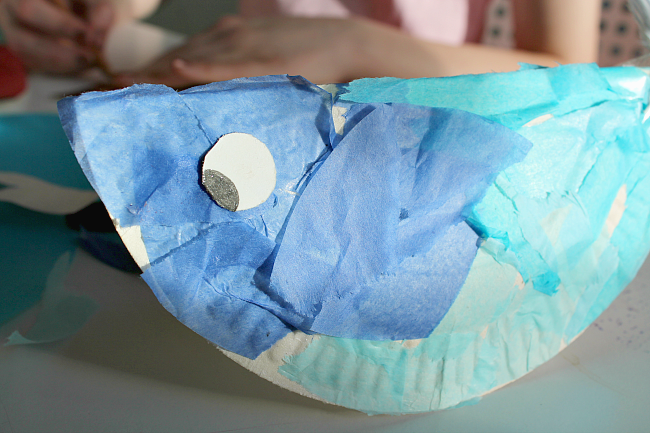 Add feathers to make a fancy tail and wings.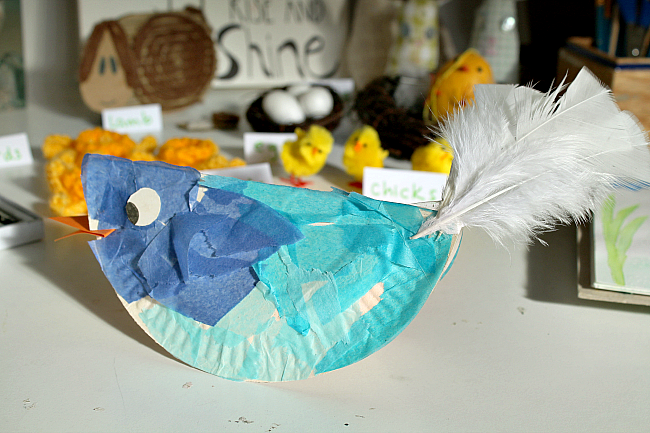 Tape a strip of card inside the bird, as shown. This stops the bird body from spreading out too far and means you can place the bird down as a decoration or to play with.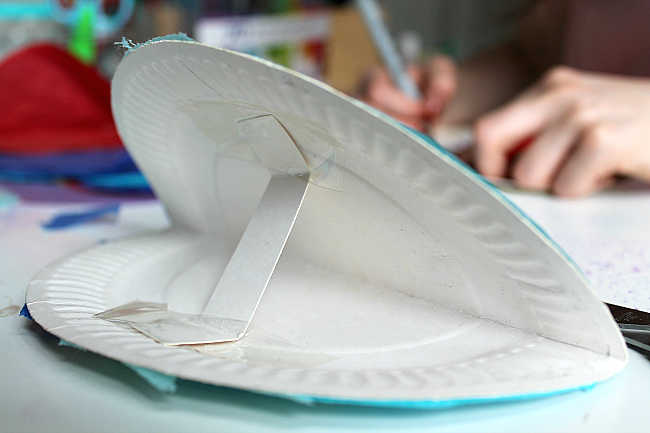 Use a diamond shape of orange card to make a beak. Cut a little slit in the front of the bird and insert the beak.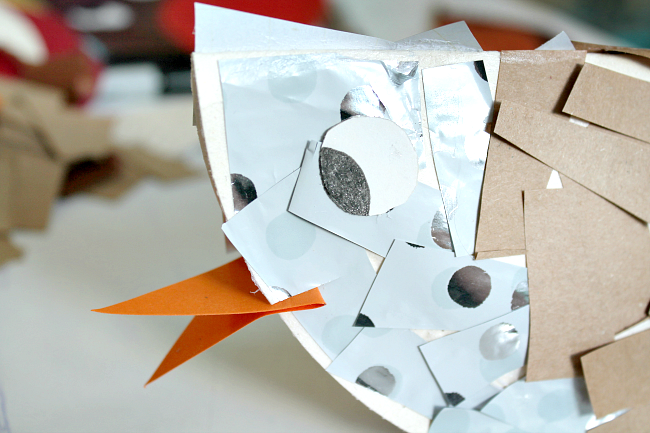 If you'd like to use your birds to make a mobile, use a piece of string, threaded though the bird's back, to hang it up.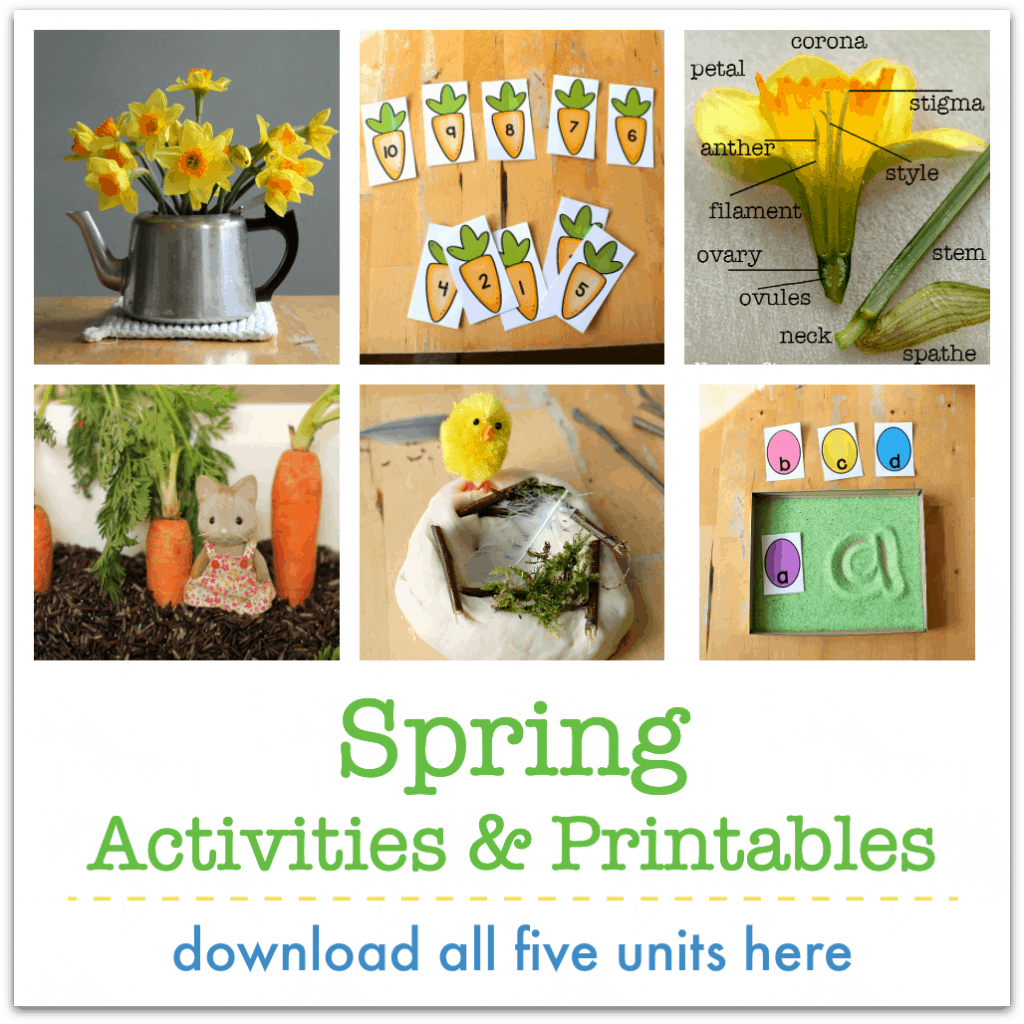 Download all the Spring units and printables
Download our complete Spring lesson plans, activities and printables and your spring teaching will be so easy!
:: five complete units of ebooks and printables for Nature Study, Welcome Spring, Daffodils, Seeds and Shoots, and Eggs and Birds
:: over 50 engaging activities and lesson plans that your children will love
:: over 30 pages of printables that make teaching so easy
:: a balanced programme of math, science, literacy, arts and crafts, nature study, sensory and imaginative play
:: a practical resource that you can start using today, in class or at home
:: weeks worth of learning all planned for you, to take you right through the season
:: created with children aged 4 to 8 in mind
You're going to love this super useful resource!