Made from the finest twig you can find, this percussion stick musical instrument brings a magical sound to a wild rumpus party.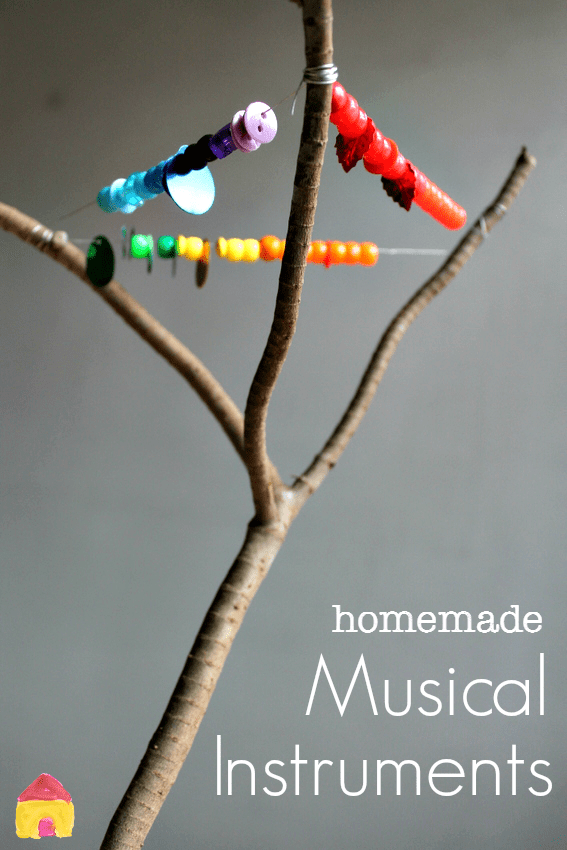 How to make a percussion stick musical instrument
---
This page contains affiliate links from which we earn commission.
As an Amazon Associate I earn from qualifying purchases.
---
This is a fun musical activity you can include in a forest school session.
To make your percussion stick you will need a fine stick. You'll need one that has a smooth handle to hold, and which splits at the top into at least two branches. You'll also need some twine and some items to thread on to your instrument to make the noise. We're using a thin metal craft wire which you can get from Amazon.co.uk or Amazon.com.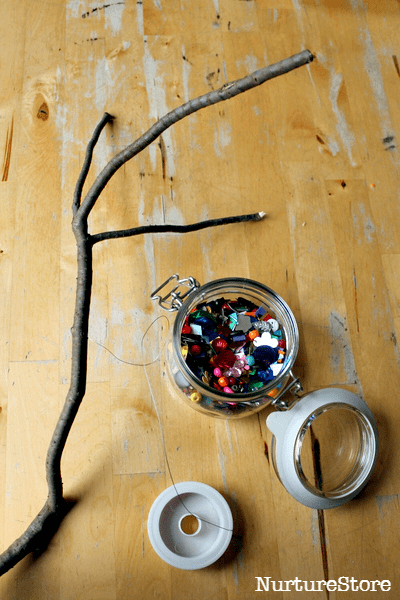 We're using beads, sequins and foil shapes for our stick instrument, but little bells, tubes of dried pasta, buttons or foil milk bottle tops would all be good too. Unlike our paper plate shakers, this instrument brings a gentle, mystical sound to the Wild Rumpus party.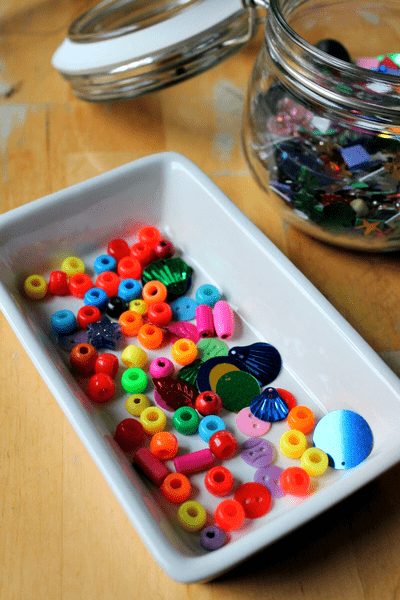 Measure out a piece of wire that will wrap the whole way around the top branches of your stick, with a little extra to spare so you can fasten it. Start by wrapping and tying one end of your twine around one of your top branches.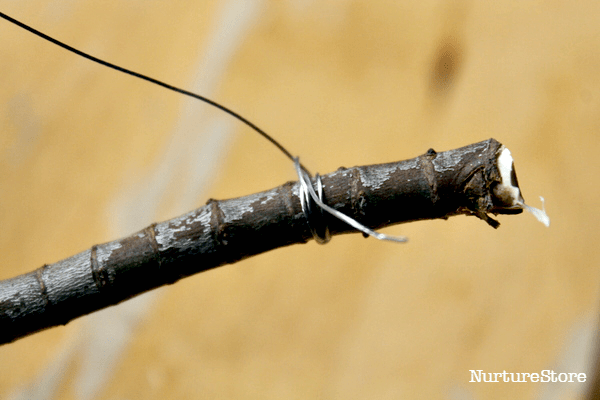 Then thread your noise makers on to your twine. We are following our rainbow theme, but you can of course you any colours that you like.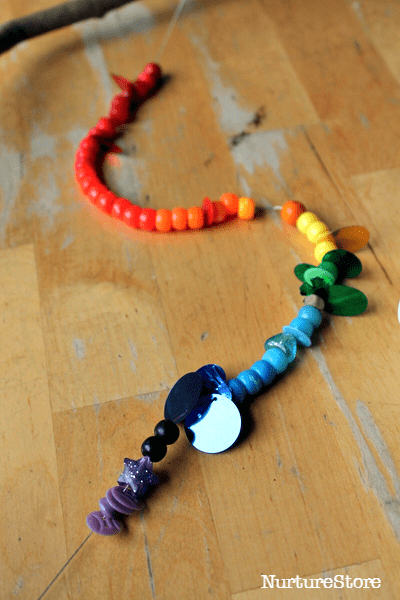 Then wrap your twine around the other top sticks, fastening in place by twisting and tying.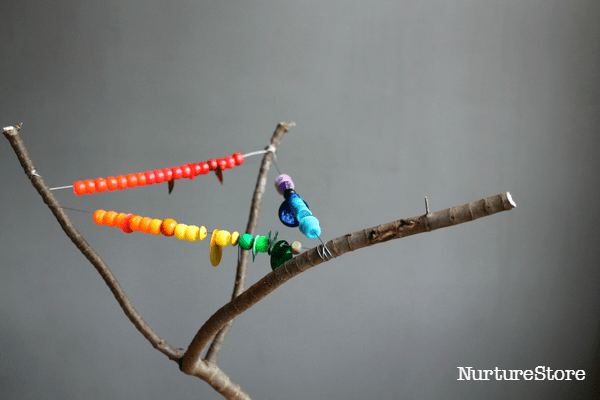 And you're done. Hold up your percussion stick and shake, shake, shake!

The ultimate guide to sensory play!
If your child loves sensory play, you need a copy of this! Super Sensory Invitations to Play is a delightful resource that encourages your children to explore the five senses through the year, using a wide variety of sensory materials. It includes 52 invitations to play, linked to the festivals and seasons of the year, and including water, ice, dough, rice, paints, sand, sensory tubs, and more.
They are easy, simple, and fun ideas that you can use right now to give a multi-sensory boost to your play and learning. It comes with a printable recipe book featuring all our favourite recipes for play. Get yours here!