Turn a simple paper plate into a colourful, noisy, musical shaker.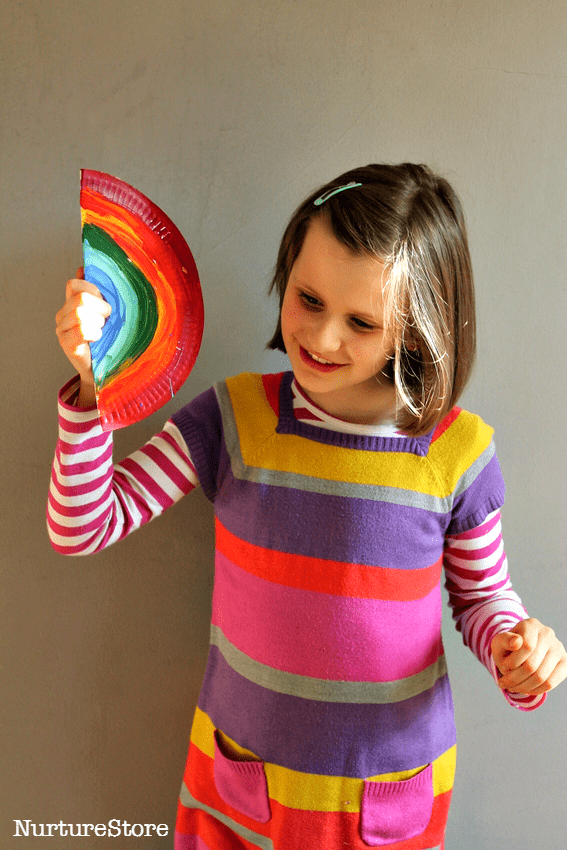 How to make a paper plate musical shaker
This is a nice and easy way to make a homemade musical instrument. It's great for toddlers and preschool to make.
To start, you'll need to pick something to make your noise. You could use dried rice, pasta, lentils, corn, or chickpeas. If you don't want to use food you could try buttons, little bells, shells or pebbles. You can use just one thing, or combine a few to make a complex sound. Try a few different things out and decide which noise you like the best.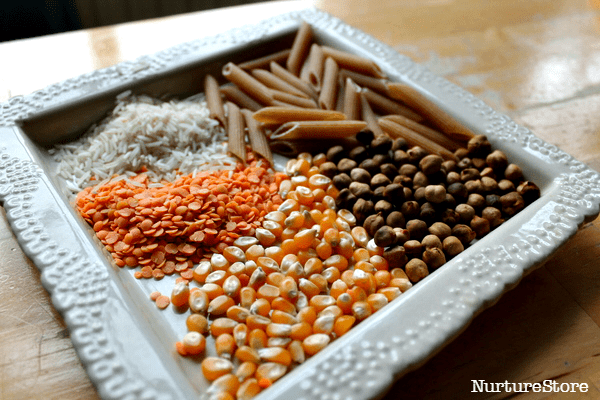 Fold your paper plate in half and place your chosen noise maker inside. If your fold it with the waxy finish inside, and the plainer paper finish outside, you'll find it easier to decorate later.
Then you'll need to stick the two halves of your paper plate together to hold your ingredients inside. There are different ways to do this, so decide what's best for your child, depending on how old they are and which items you've chosen to place inside. Consider the size of the item inside, whether it's edible, whether is poses a choking risk for your child, and how robust the instrument needs to be for your child to handle it.
We used dried rice, and used a hot glue gun to fasten the paper place together, leaving no gaps for the rice to escape.
If you're using a larger item, which won't escape as easily, such as large pasta tubes, you might punch some holes around the rim of the paper plate and use rainbow coloured ribbon to thread the paper plate closed.
You could also staple it shut, or use masking tape.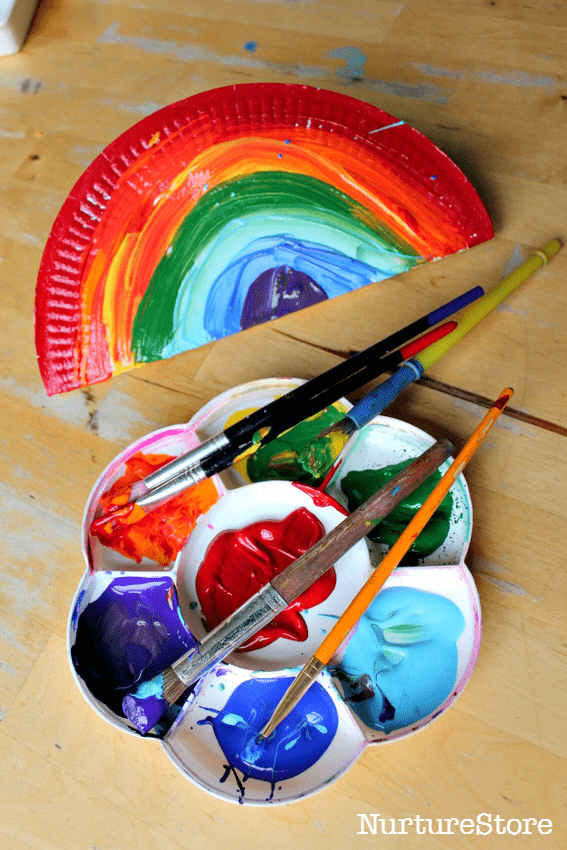 Then you can add some gorgeous colour to your musical shaker. We used acrylic paint to make a rainbow. Water-based paint is good too, or you could use stickers, pens or washi tape.
Make a whole band of Wild Rumpus homemade musical instruments
Head this way to see how to make a whole band of homemade musical instruments and for details of the Big Wild Rumpus parties.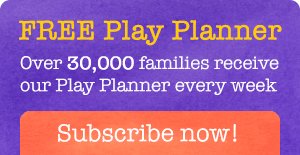 Pop your email address in the box below and you'll get:
:: instant access to my Creative Kids Learning library which has 1000+ free resources, play activities and printables that you can use with your child for joyful connection and learning
:: my free weekly Play Planner email newsletter
:: special bonuses and offers
---
* By subscribing, you consent to our use of your personal data as per our Privacy Policy, which includes agreeing to receiving interest-based email from us.
---