How to make heart gift bags
I'm heading off down memory lane with this post today, as I used to make these kind of heart gift bags from paper doilies when I was a child. They are super easy to make, so the children can pretty much make them themselves. And they're quite quick to make too, so if you're planning on sharing any Valentine's gifts with nieces and nephews or even a whole class of kids they won't take too long. Plus they are a really good way to make use of your children's art and turn it into something special. You could even make some yourself in secret as surprise goodie bags for your children.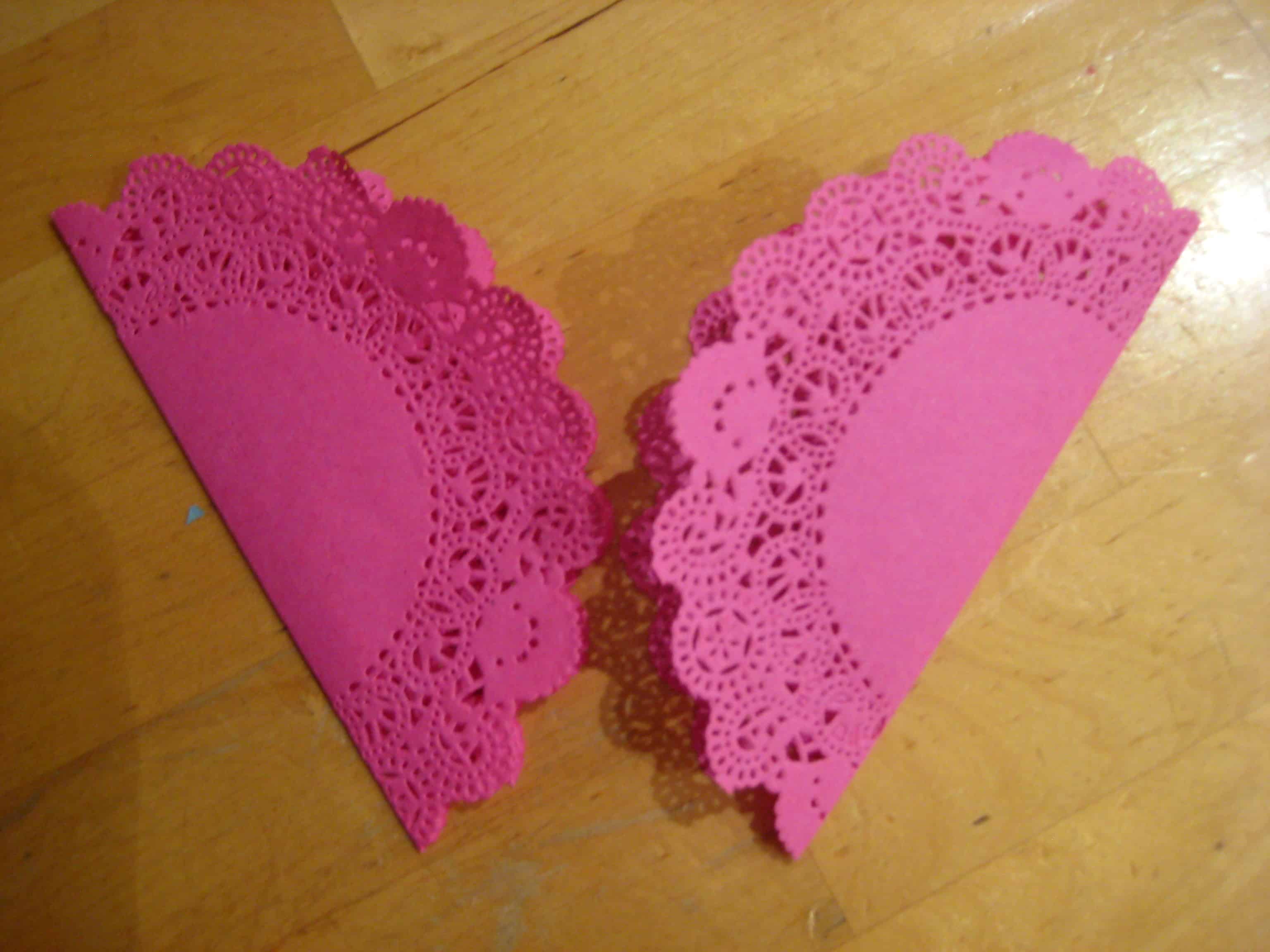 There are two ways to make the gift bag: using circles or using hearts. To create the heart shape you can take two circles of paper, card, your child's paintings, paper doilies, whatever, and fold them both in half.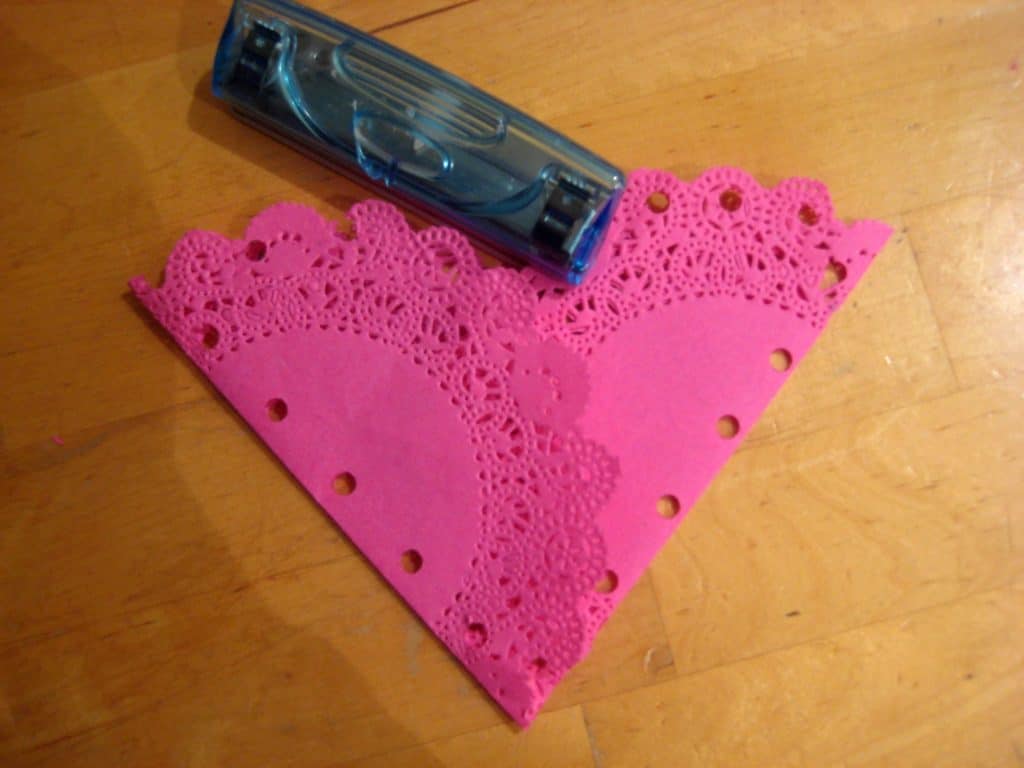 Arrange them together to make a heart shape – clever!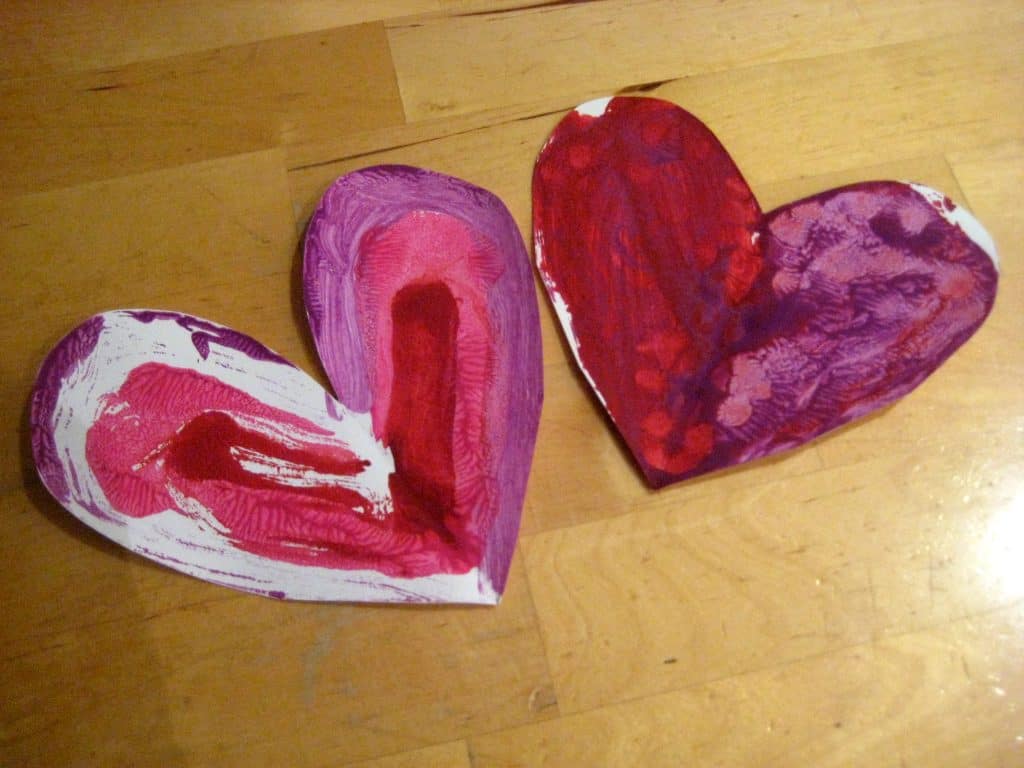 Alternatively you can use heart shapes themselves. We made ours using the hearts we created with our symmetry art but you can use anything your children like. If you're using heart shapes you need two of them for each bag, roughly the same size and shape although they don't have to be an absolutely perfect match.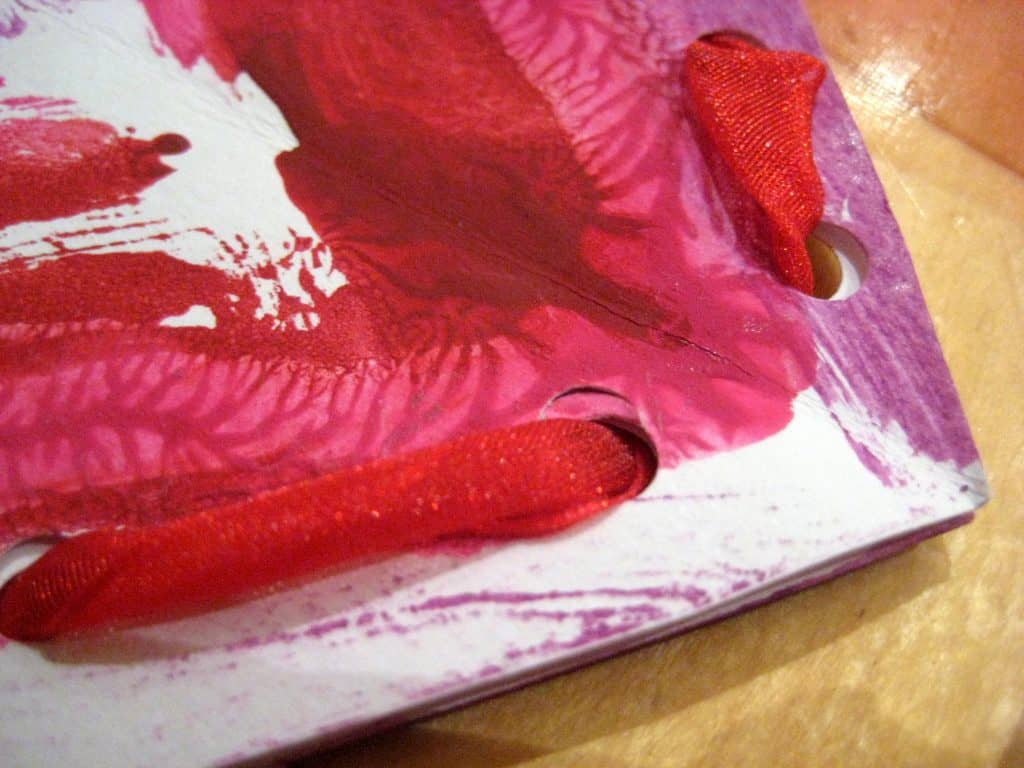 Take a holepunch to cut circles around the sides of your heart. You don't need any across the top as this is where the bag will be open. Use some pretty ribbon and begin threading through the holes. Wrapping a little sticky tape around the ribbon can make it easier for little fingers to push the ribbon through each hole (and it's great fine motor skill practise!)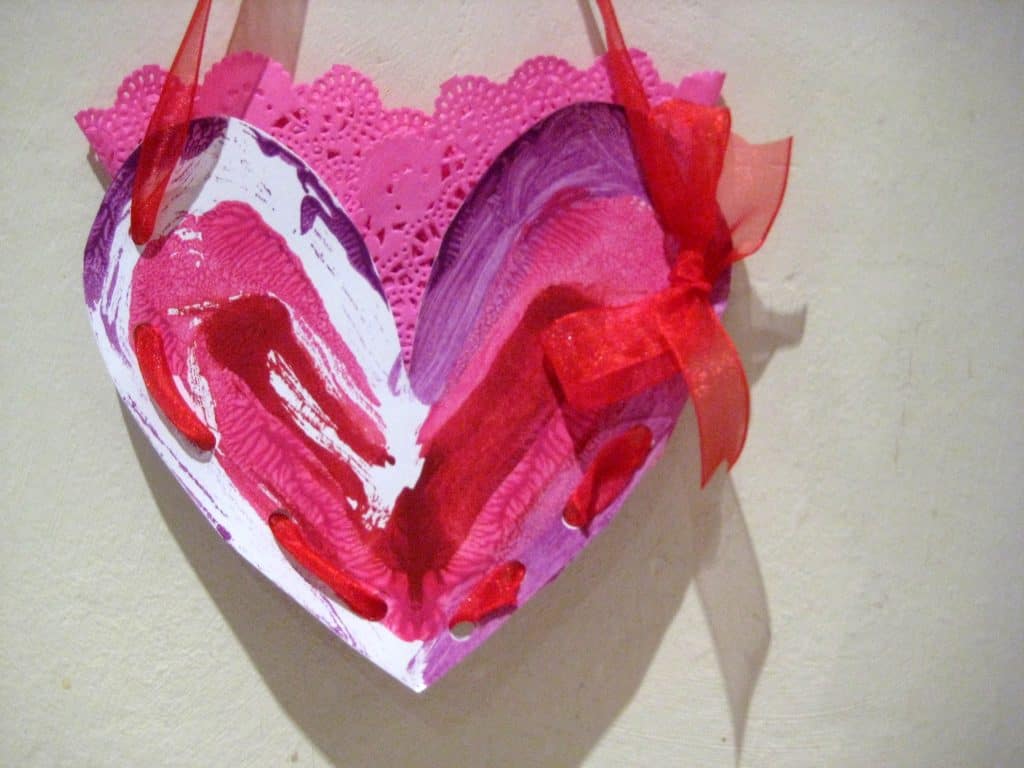 Leave a length over the top to make the handle and thread it through the holes on the other side of the bag to fasten it in. Tie a bow and you're done.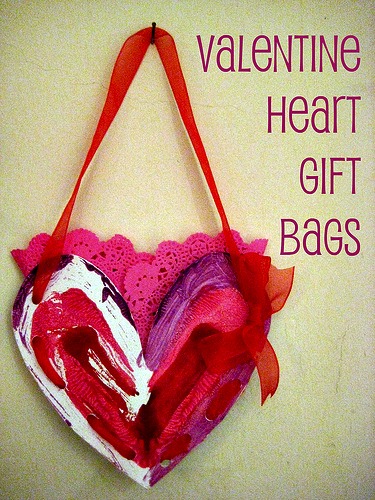 You can add an extra layer inside the bag for extra frill and fabulousness and then fill your love heart gift bags with something sweet and share with those you love on Valentine's day.
More lovely Valentine's Day activities for your children
Did you see all my other Valentine's Day activities for children? I've got more free printables, art, math, science, literacy and play ideas, all with a Valentine theme. You can find them all here.