Welcome to NurtureStore's index of Hanukkah activities for children, part of our World Festivals Lesson Plans and Activities. Here you will find ideas for Hanukkah lesson plans, Hanukkah art projects and Jewish crafts children can make.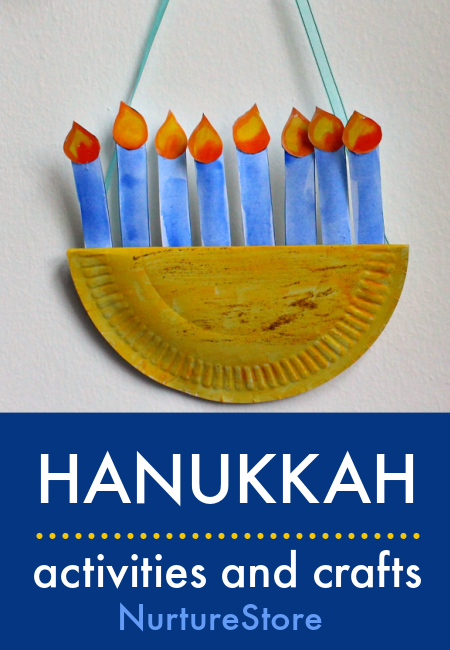 Hanukkah activities and crafts for children
You can use the links below to see all NurtureStore's Hanukkah activities and crafts. They include a simple explanation of Hanukkah for children, menorah crafts, Star of David art projects, printable colouring pages, and dreidel crafts and game.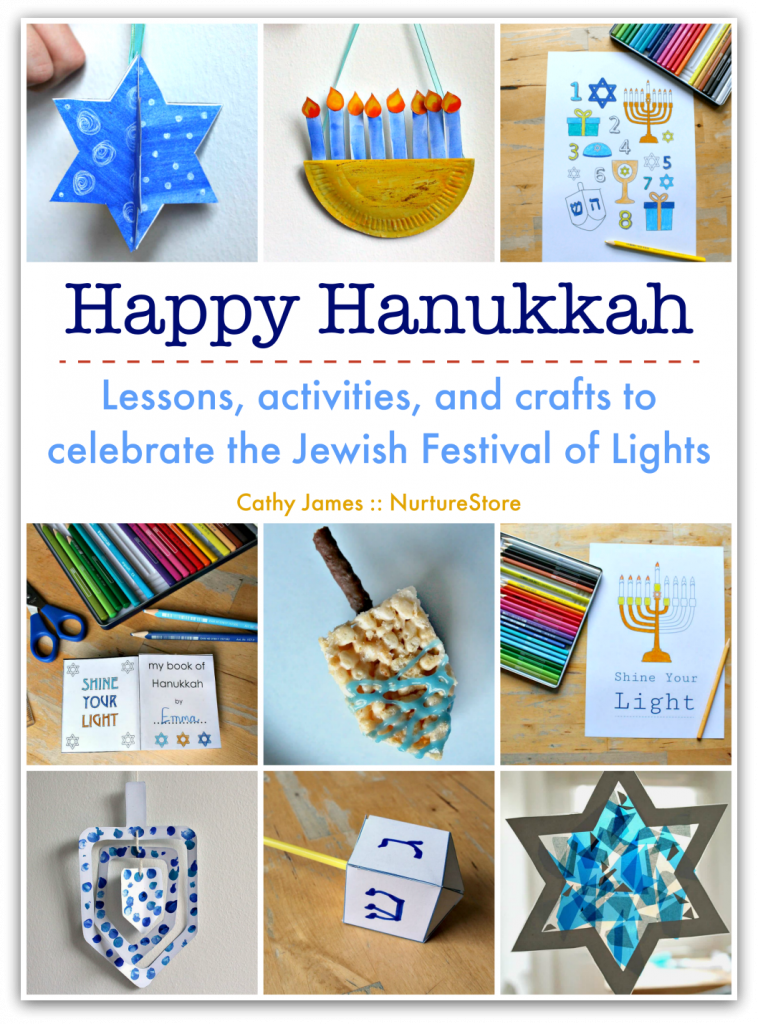 Happy Hanukkah book
Save time and teach better by using our Happy Hanukkah book.
You'll get a complete set of lesson plans to learn about this festival and a collection of activities, arts, and crafts all planned for you: instant download, printables included, no prep needed, and all ad free.
See more details of our Happy Hanukkah book here.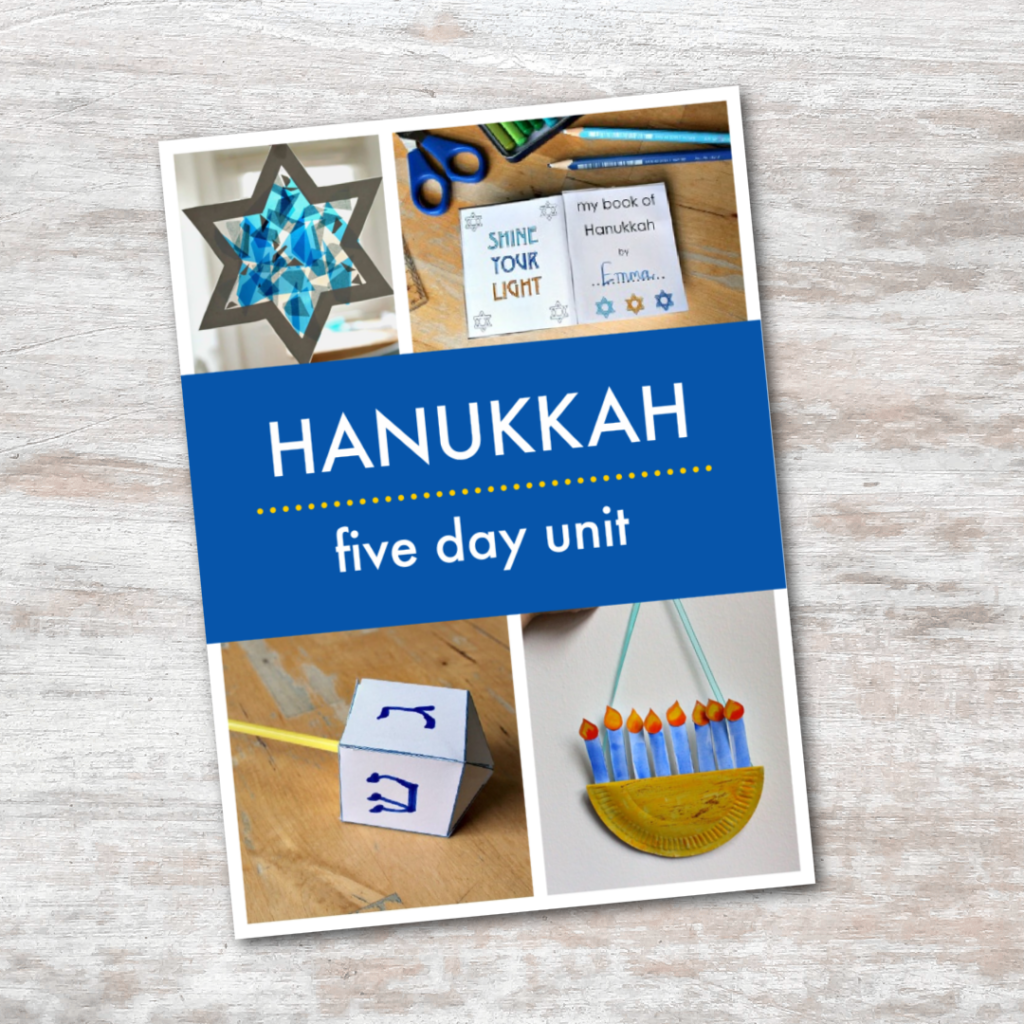 Ready-made Hanukkah Unit
If you're a member of our Play Academy you can download a ready-made five day Hanukkah Unit and you'll be ready to lead a week of fun and educational Hanukkah activities with your children.
This Unit is part of our Festivals specialist curriculum pathway, and is a part of a set of ready-made units you can use to teach your children about the festivals of the world all through the year. Based on the teaching philosophy of hands-on learning, the Play Academy festivals curriculum is engaging, effective and loved by children.
See more details of this Hanukkah Unit, and all the other specialist curriculum pathways and ready-made units you can choose from, in the Play Academy here.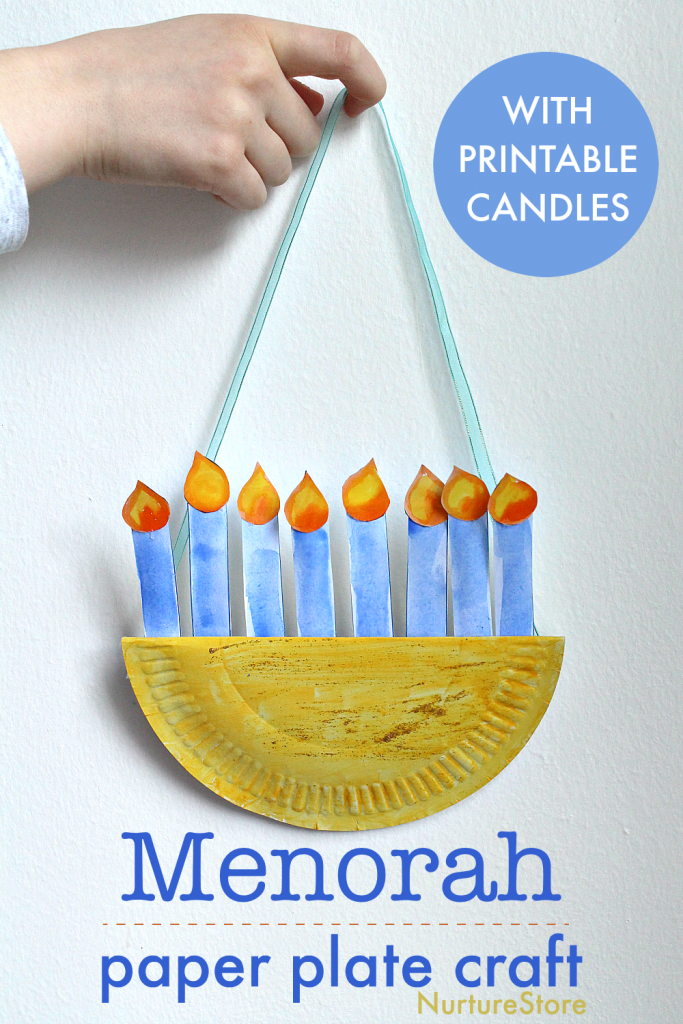 More Hanukkah activities and crafts
What is Hanukkah? for children
Use this simple explanation of Hanukkah for children to begin learning about this Jewish festival.

Children's books about Hanukkah
Here's a wonderful collection of children's books about Hanukkah that teach the history and traditions of this Jewish festival.

Learning about Hanukkah unit study printable lapbook
Use this printable Hanukkah lapbook alongside our Hanukkah unit study to learn about the Jewish Festival of Lights.

Easy paper plate menorah craft with printable template
Here's a fun Hanukkah craft to make with children: an easy paper plate menorah craft.

Easy Hanukkah craft for kids – star suncatcher
Here's a pretty and easy Hanukkah craft for little kids to make.

Spinning star mobile craft with template
These spinners are festive decorations that you can hang up as mobiles.

Easy 3D Star of David craft for Hanukkah
Use this math-meets-art lesson to create a beautiful 3D Star of David decoration for Hanukkah.

Easy dreidel craft for preschool and toddlers
Here's a fun and easy dreidel craft for preschool and toddlers. The dreidel is a spinning top used in a traditional game at the Jewish festival of Hanukkah.

How to play dreidel with printable dreidel spinning top
Learn how to play dreidel and use this printable dreidel template to make your own spinning top.

Fun dreidel snack Hanukkah party food for kids
Here's a fun Hanukkah-themed party food that children can make: dreidel snacks!

Hanukkah sensory play activity play dough mat printables
Use these Jewish-themed play dough mat printables for a Hanukkah sensory play activity.