Use these Jewish-themed play dough mat printables for a Hanukkah sensory play activity.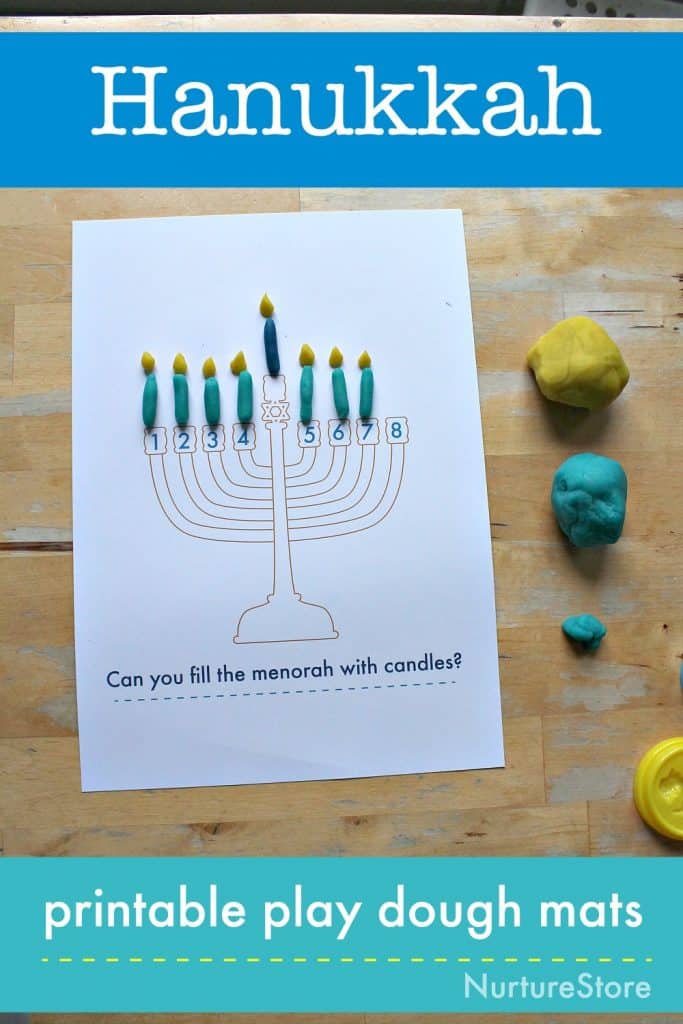 Hanukkah sensory play activity play dough mat printables

Play dough is a great sensory material that builds finger dexterity and hand strength. Let's use some to create Hanukkah-inspired pictures.
Materials needed:
:: Hanukkah play dough mats from the Hanukkah Unit
:: laminator (optional)
:: play dough
:: star-shaped cookie cutters (optional)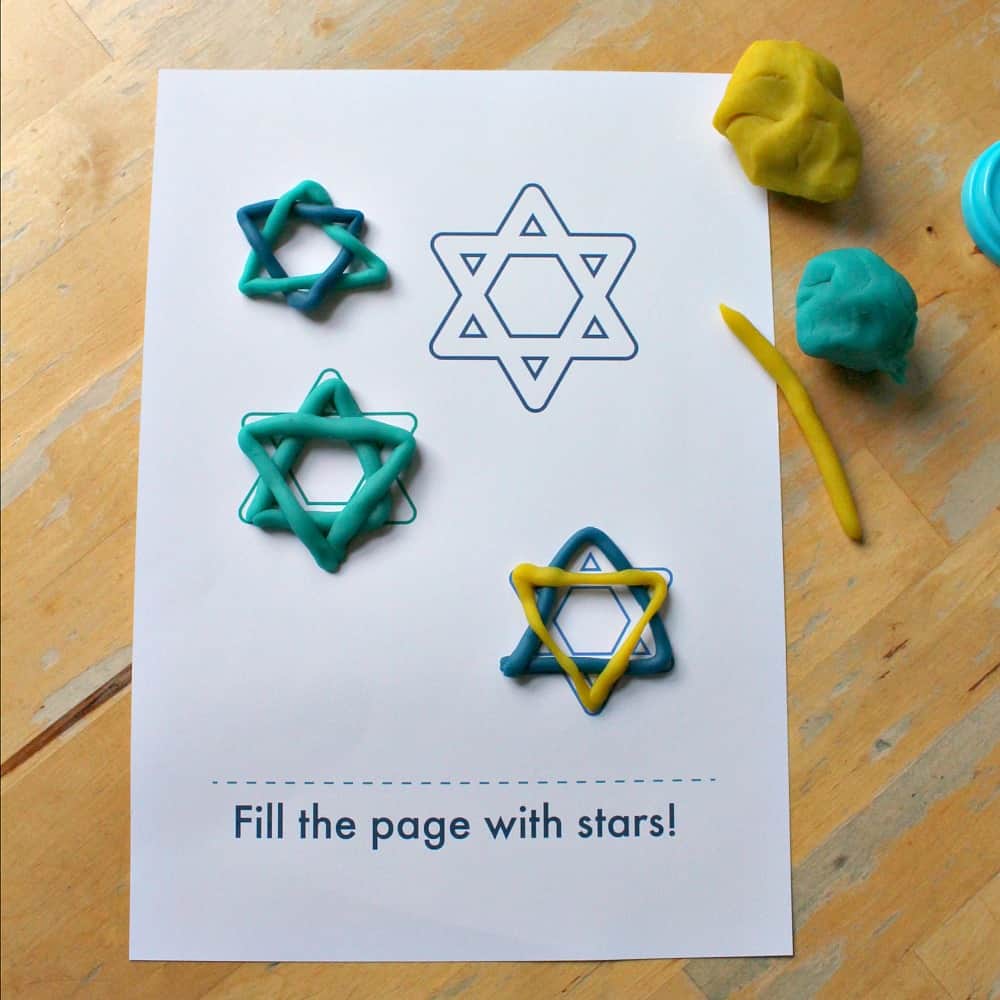 Print the two designs of Hanukkah play dough mats from the Hanukkah Unit onto card or thick paper. One is a menorah candle-holder, the other is a collection of stars. You might like to laminate the sheets for durability.
Set the mat out with play dough and invite your children to complete the designs.
Roll out candles and make little flames.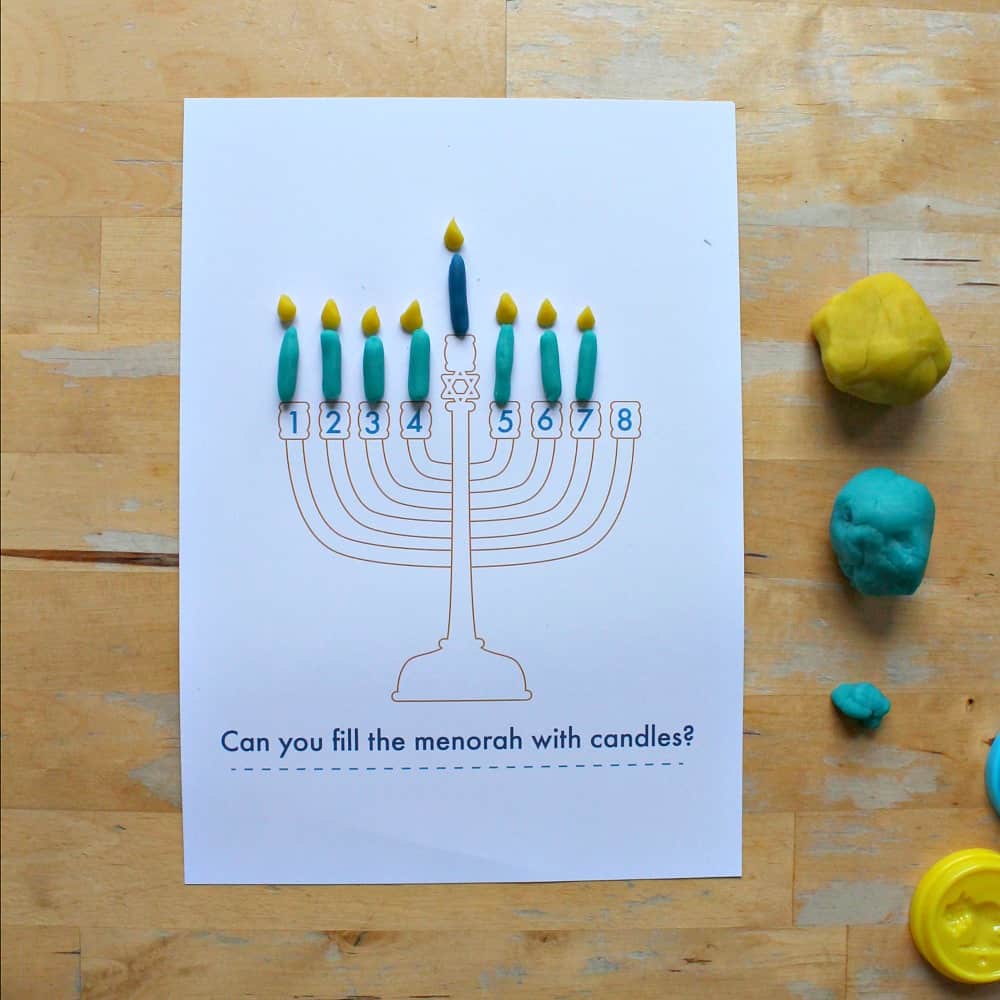 Make long sausages of play dough and fold them into triangles. Then use two to overlap and create six-pointed stars. Or use star-shaped cookie cutters.
All the kneading and moulding of the play dough is a wonderful workout for fine motor skills.

Homemade play dough recipe
Homemade playdough is very easy to make. Try this no-cook recipe:
In a large bowl, add:
:: 2 cups flour
:: 1 cup salt
:: 2 tablespoons vegetable oil
:: and 2 tablespoons cream of tartar.
Boil the kettle and pour 1 1/2 cups of the water into your mixture, along with any food colouring.
Mix and knead to form a dough, and then you are ready to play.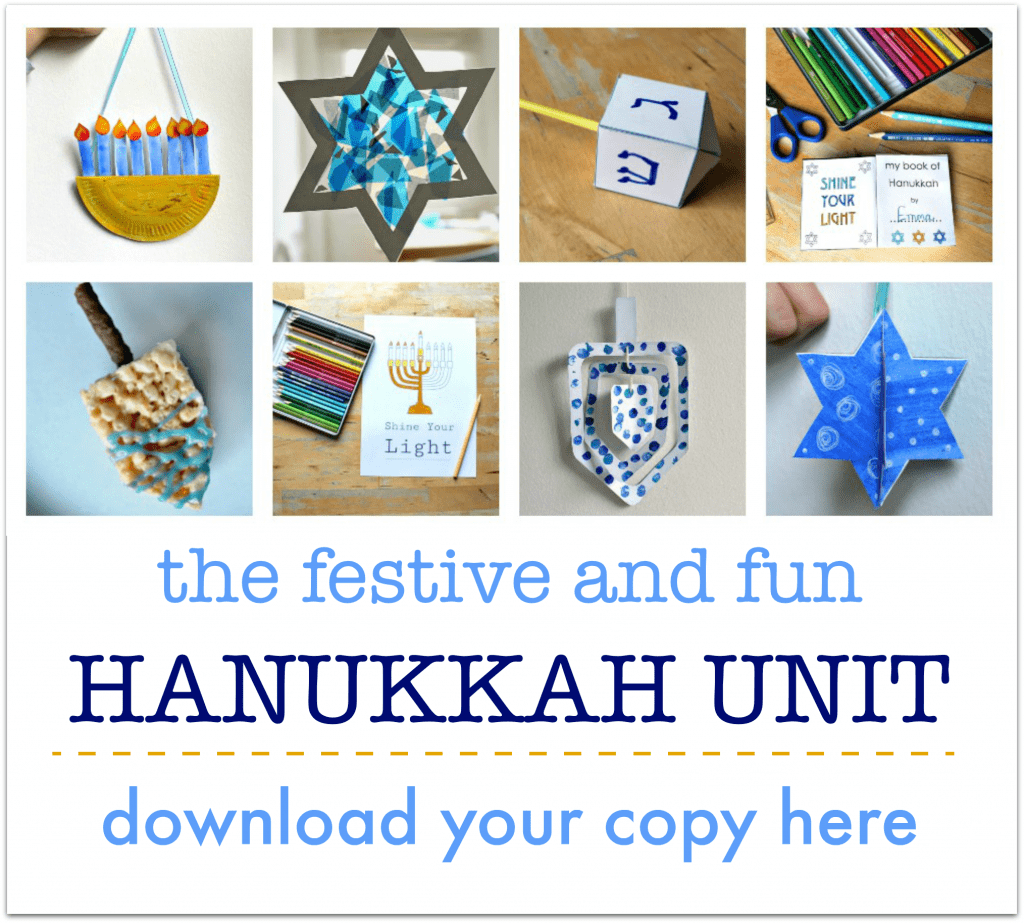 Download your Happy Hanukkah Unit
Let's raise our kids as knowledgeable, global citizens with a multi-cultural education. The Happy Hanukkah toolkit gives you everything you need to learn about this special festival.
With fun activities, lesson plans, and super useful printables you will learn about the Jewish Festival of Lights through math, literacy, art, craft, sensory, food, and film.
:: over 45 pages of lessons, activities, and printables
:: a complete unit of Hanukkah-themed math, literacy, arts and crafts, sensory play, food, and games
:: materials lists and bonus printables make it so easy!
:: everything planned for you, so you can enjoy it as much as your children do.
Click here to see more and get your kit.