This spinning star mobile is great for Hanukkah, Christmas or winter decorations.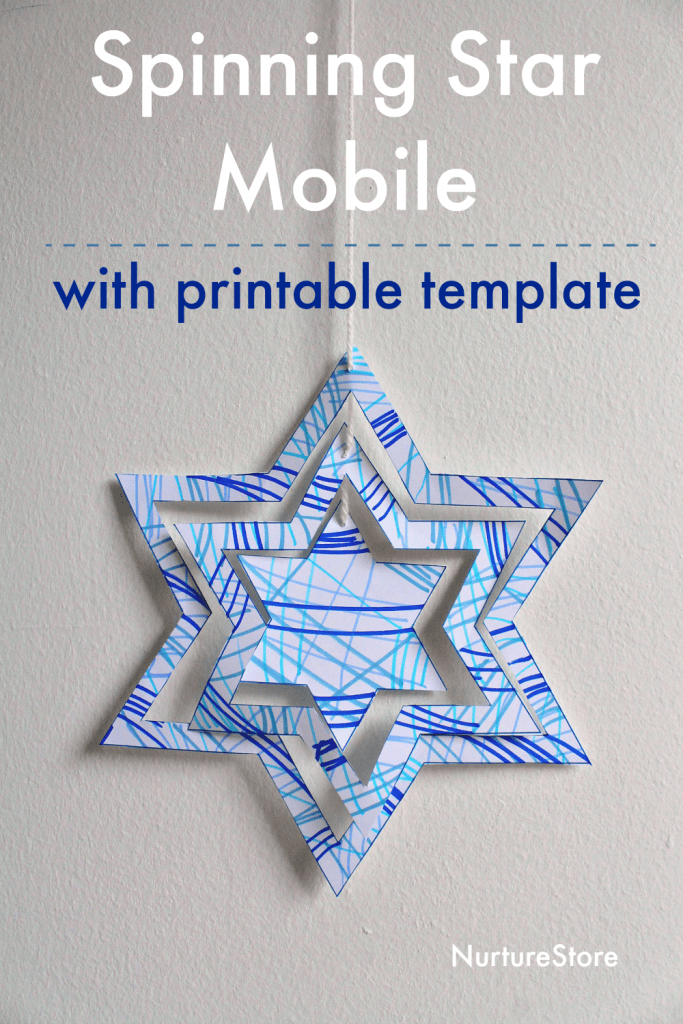 Spinning star mobile craft with template

These spinners are festive decorations that you can hang up as mobiles. The star can be interpreted as a Star of David for Hanukkah, the star the kings followed at Christmas, or a star in the winter sky.
Materials Needed:
:: star spinner templates from the Hanukkah Unit
:: scissors
:: coloured paint, pens or pencils
:: twine or yarn
:: sticky tape or glue
:: darning needle (optional)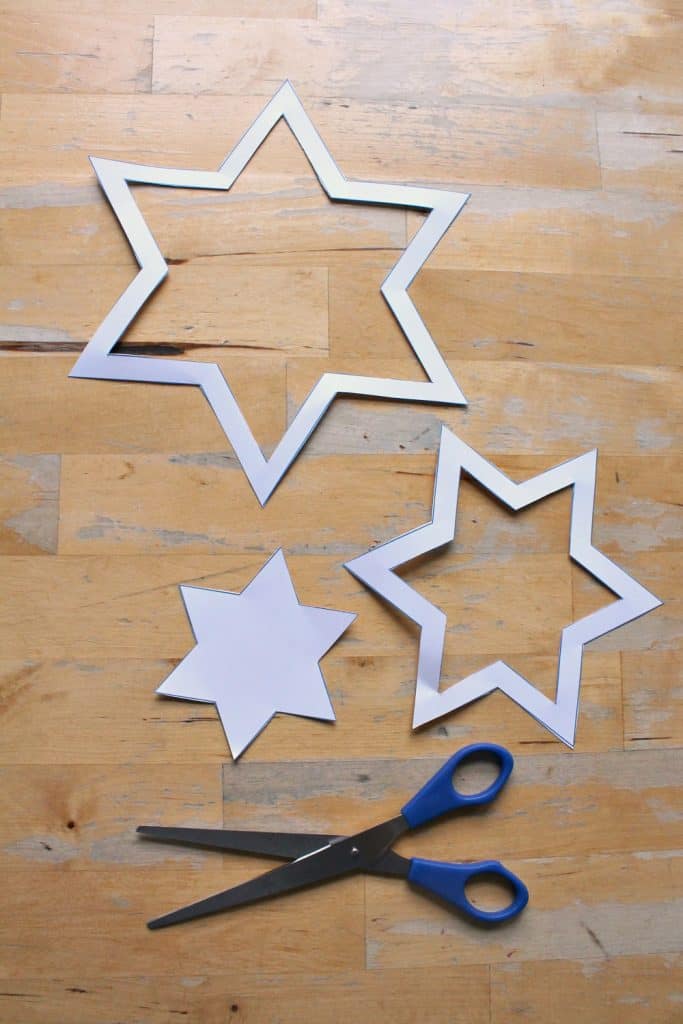 Print the spinner templates from the Hanukkah Unit onto card or thick paper, and then cut them out. Each spinner has three sections: big, medium, and small.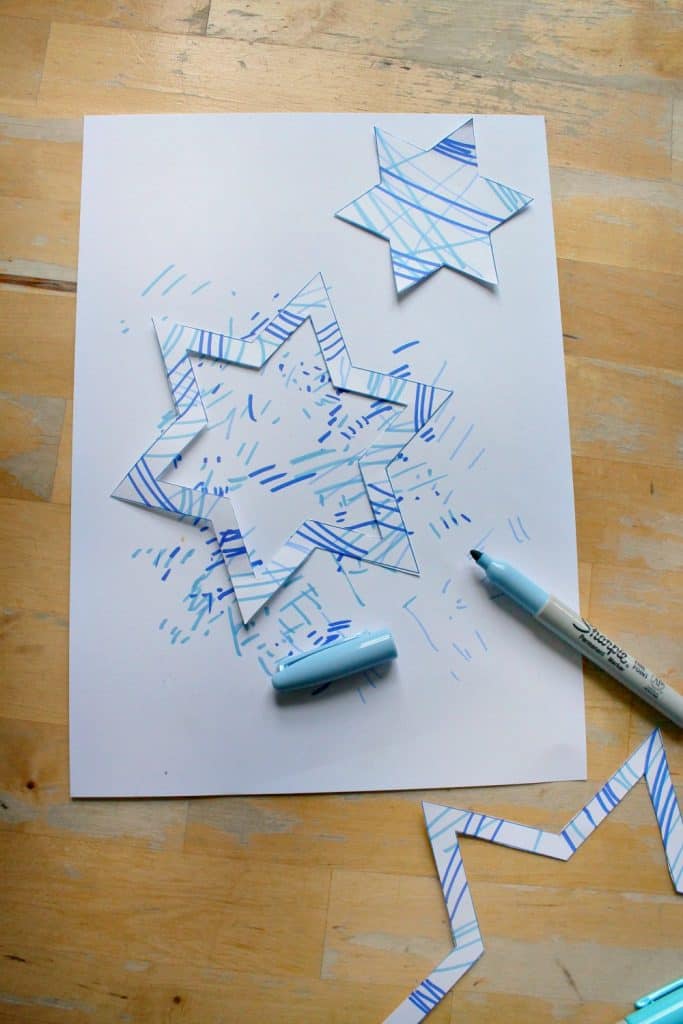 Use paints or coloured pens or pencils to decorate each section of the spinner.
Decorate both sides of your spinner sections, so you will be able to see the decorations however the spinner turns.
You can use whatever patterns you like. A finger-painted pattern makes a wonderful keepsake.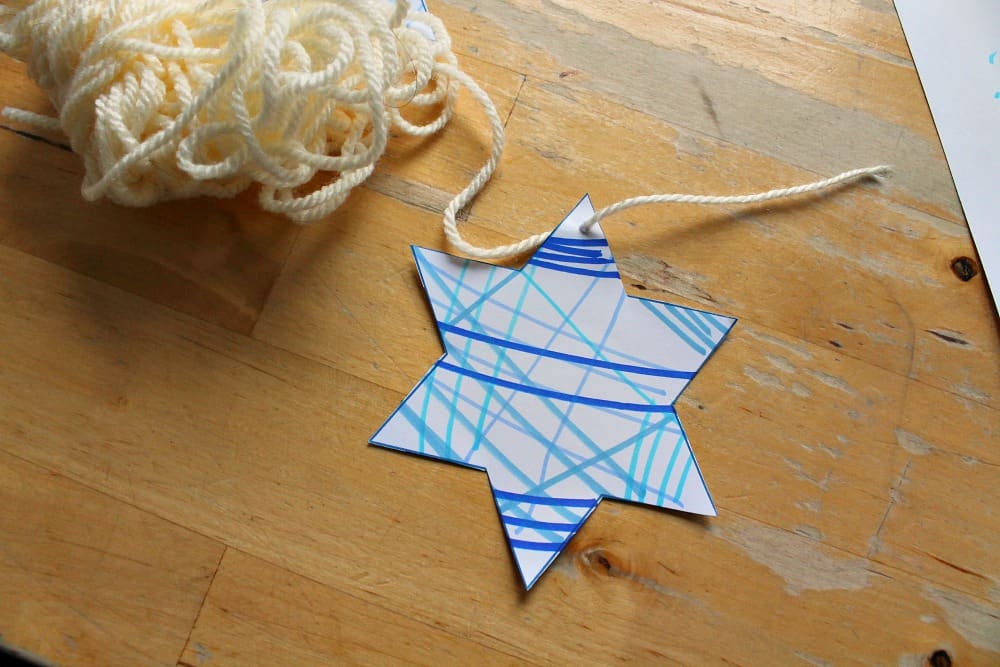 How to assemble the spinners
Once you have finished decorating your star and dreidel, you can assemble your spinners.
First, use a pencil to carefully punch a hole in the top of each section of your spinner.
Then use a length of yarn or twine to fasten the three sections of each spinner together.
Thread through each hole, as shown in the photographs, to lace your pieces together, in size order. You might like to use a darning needle to make it easier to thread the yarn/twine through the holes, or simply guide it through with your fingers.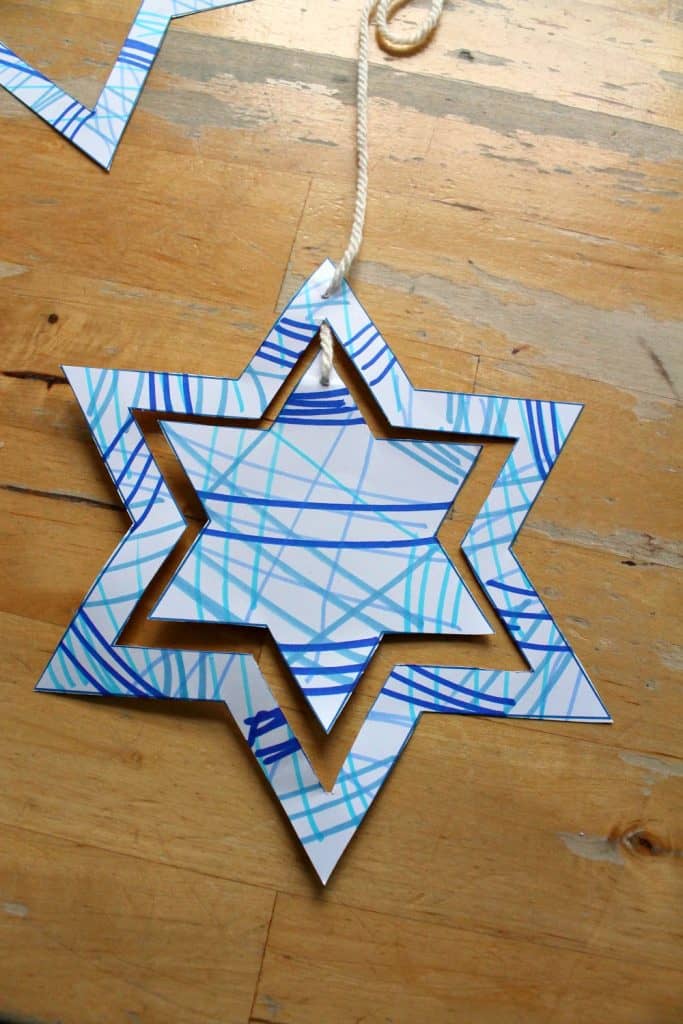 You can use a piece of sticky tape or a dab of glue to fasten one end of the yard or twine to the smallest, central section.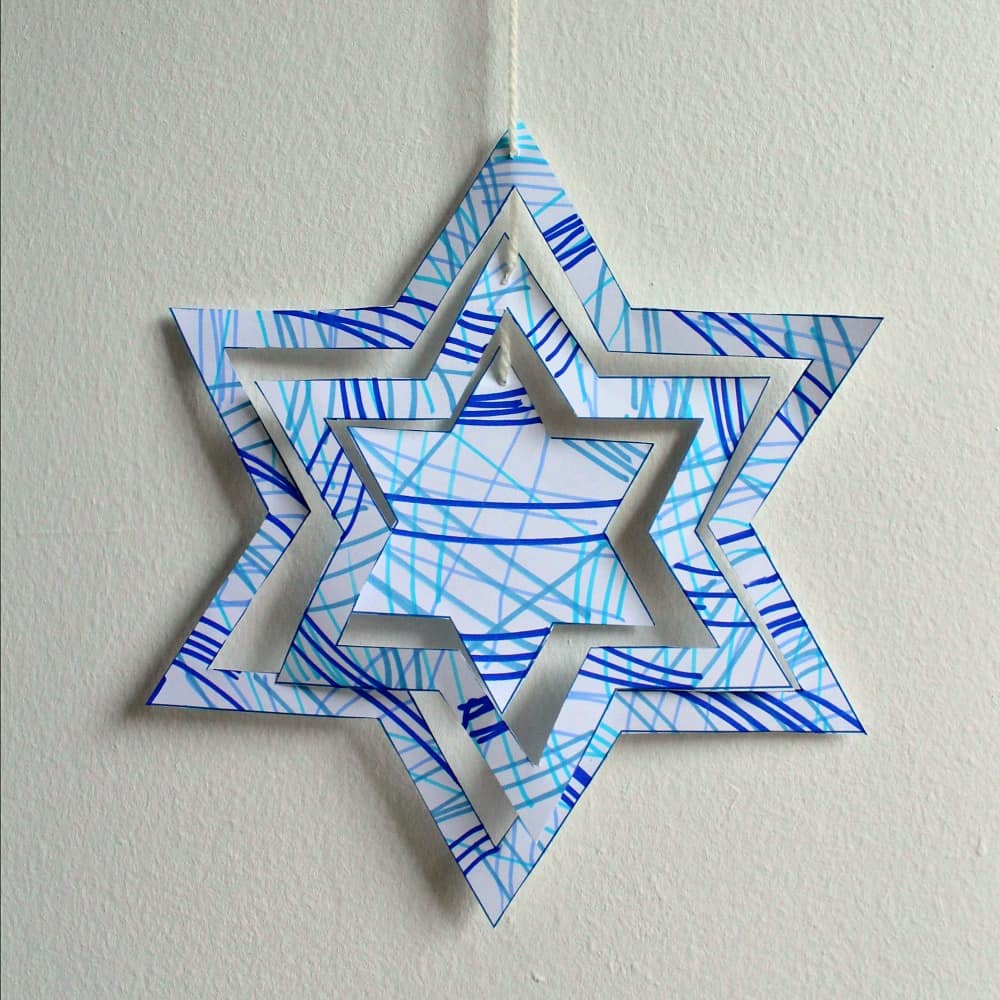 Use the other end to hang up your spinner and watch it twirl.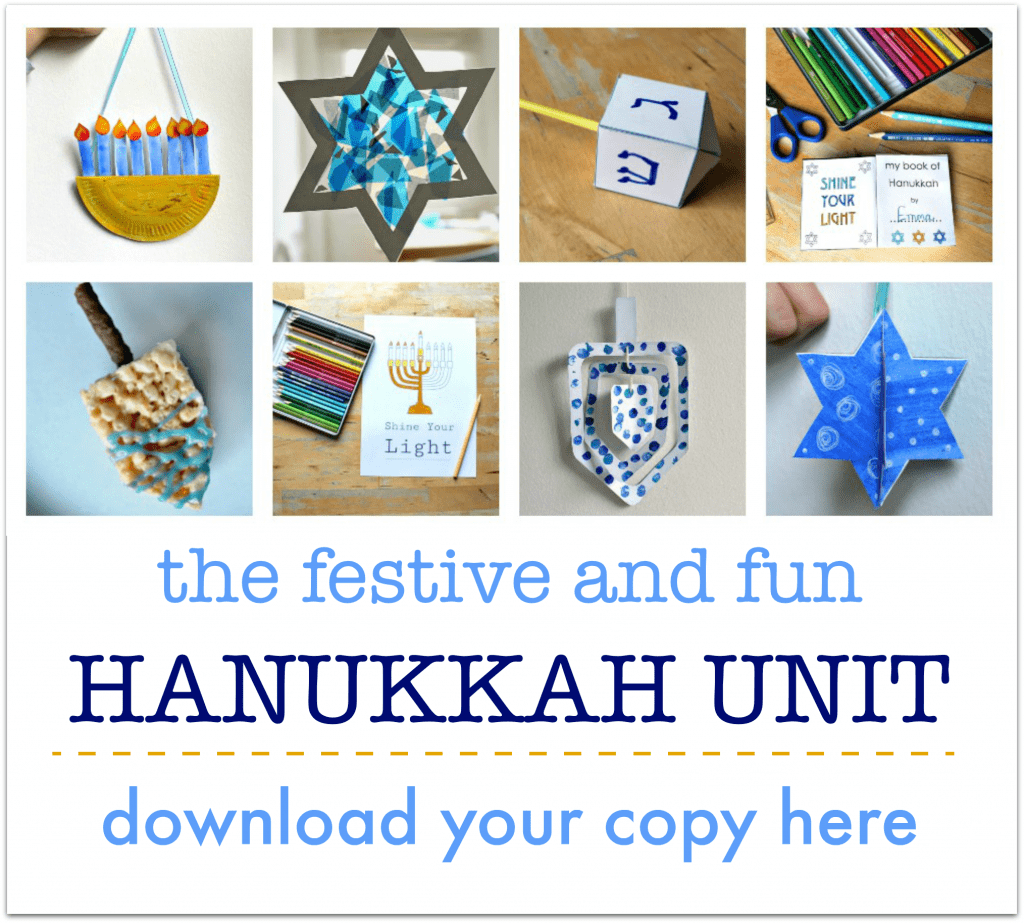 Download your Happy Hanukkah Unit
Let's raise our kids as knowledgeable, global citizens with a multi-cultural education. The Happy Hanukkah toolkit gives you everything you need to learn about this special festival.
With fun activities, lesson plans, and super useful printables you will learn about the Jewish Festival of Lights through math, literacy, art, craft, sensory, food, and film.
:: over 45 pages of lessons, activities, and printables
:: a complete unit of Hanukkah-themed math, literacy, arts and crafts, sensory play, food, and games
:: materials lists and bonus printables make it so easy!
:: everything planned for you, so you can enjoy it as much as your children do.
Click here to see more and get your kit.