Use this math-meets-art lesson to create a beautiful 3D Star of David decoration for Hanukkah.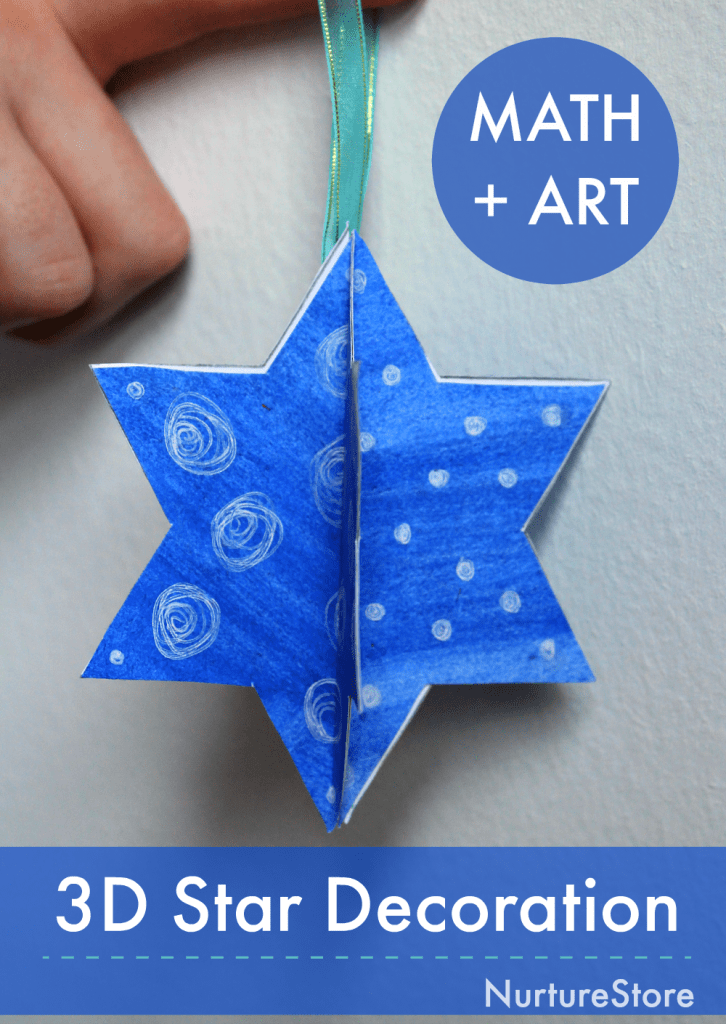 Easy 3D Star of David craft for Hanukkah

The Star of David is a symbol of Judaism. This special star has six points, and is made from two overlapping equilateral triangles.
It is also called the Shield of David, and may represent the universe, with six points to represent up, down, north, south, east and west.
Materials Needed:
:: card or paper
:: either a drawing compass, ruler and a protractor or a six-pointed star template
:: pencil
:: scissors
:: craft knife (optional)
:: glue
:: coloured pens and pencils
:: ribbon or twine
To make the 3D Star of David you will need 4 – 8 card or paper stars to stick together.
Depending on the age of your children you might give them a six-pointed star template to trace round or invite them to draw their own star using geometry.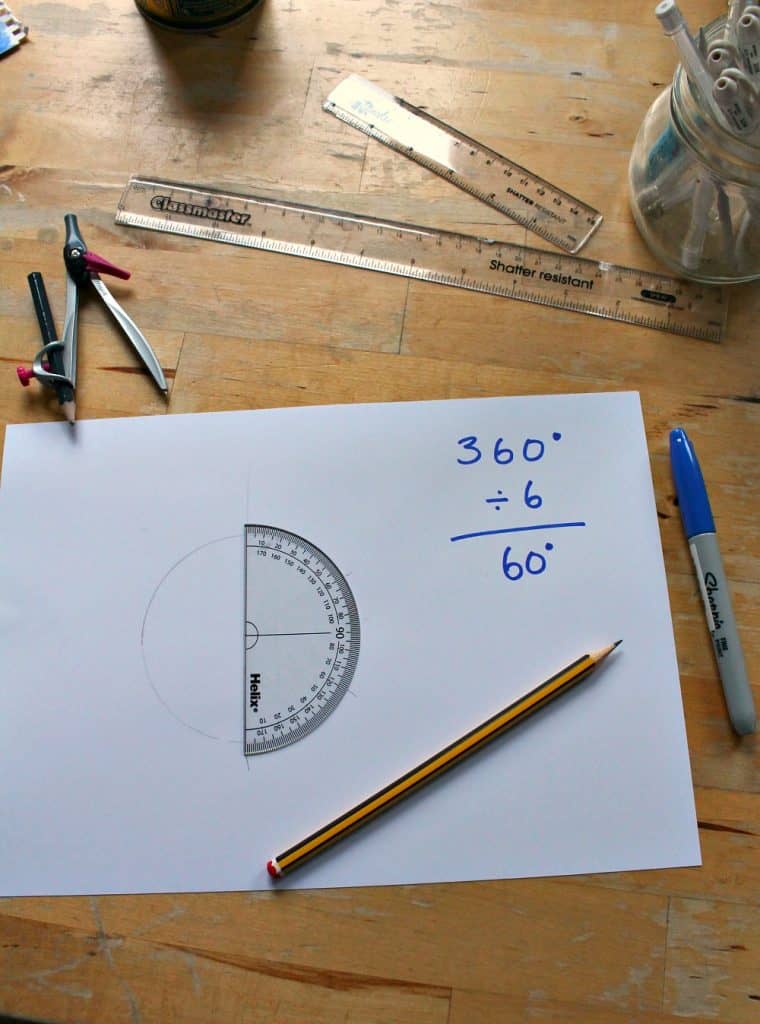 How to draw a six-pointed star
To draw a six-pointed star, first draw a circle using a compass.
You will then need to mark off six points around the circumference of your circle.
As a circle has 360 degrees, you'll need each mark to be at 60◦ from each other (360 ◦ divided by 6). Use a protractor to measure out 60◦ sections around the outside of your circle.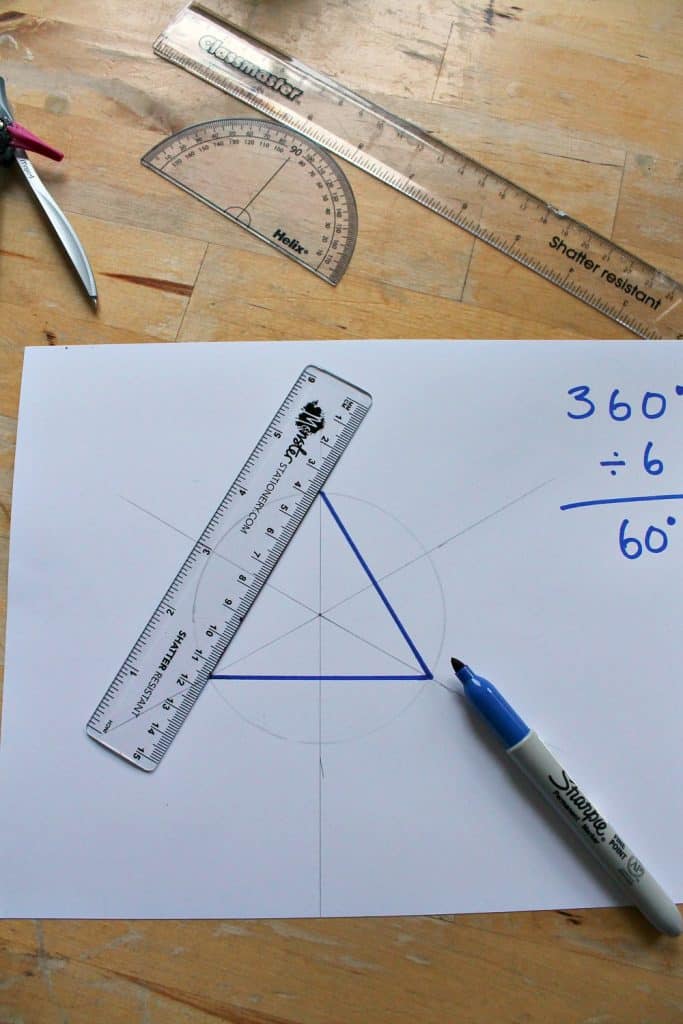 Then use a ruler to join up the points on the circumference to create your star. Begin at on point, skip one, and draw a straight line to the next mark along. Repeat around the circle until you have drawn a complete star. (See photograph for further guidance.)
Cut out 4 – 8 of these stars and decorate them all, on one side only, using whatever colours and patterns you choose.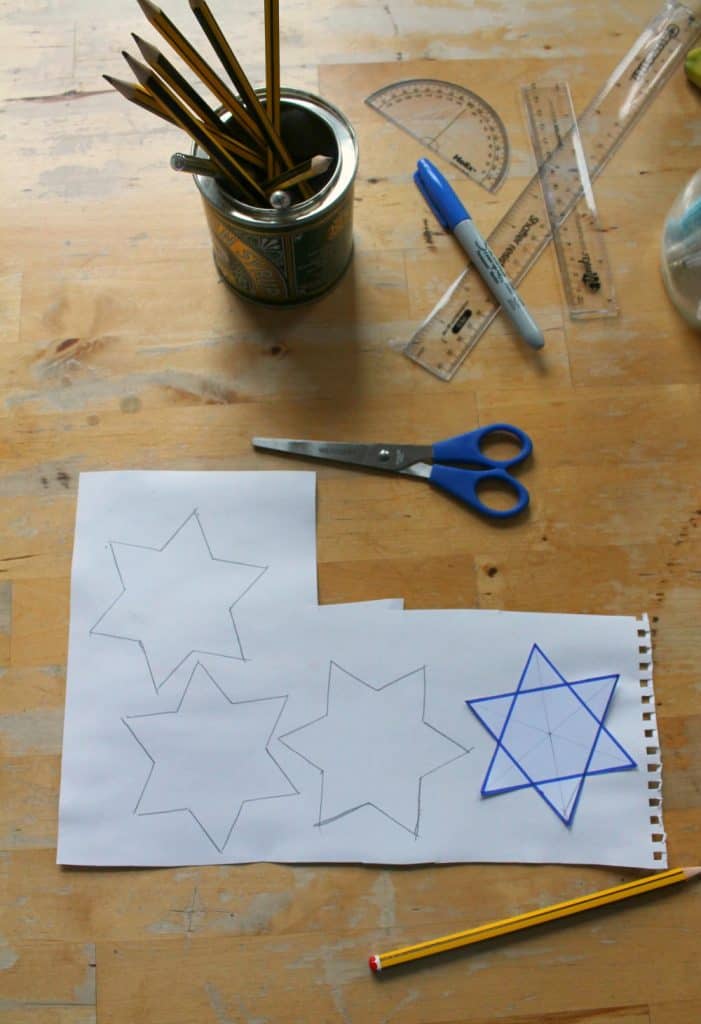 Blue, white, and gold are colours associated with Hanukkah. You might make all the stars in the same design or make each one different.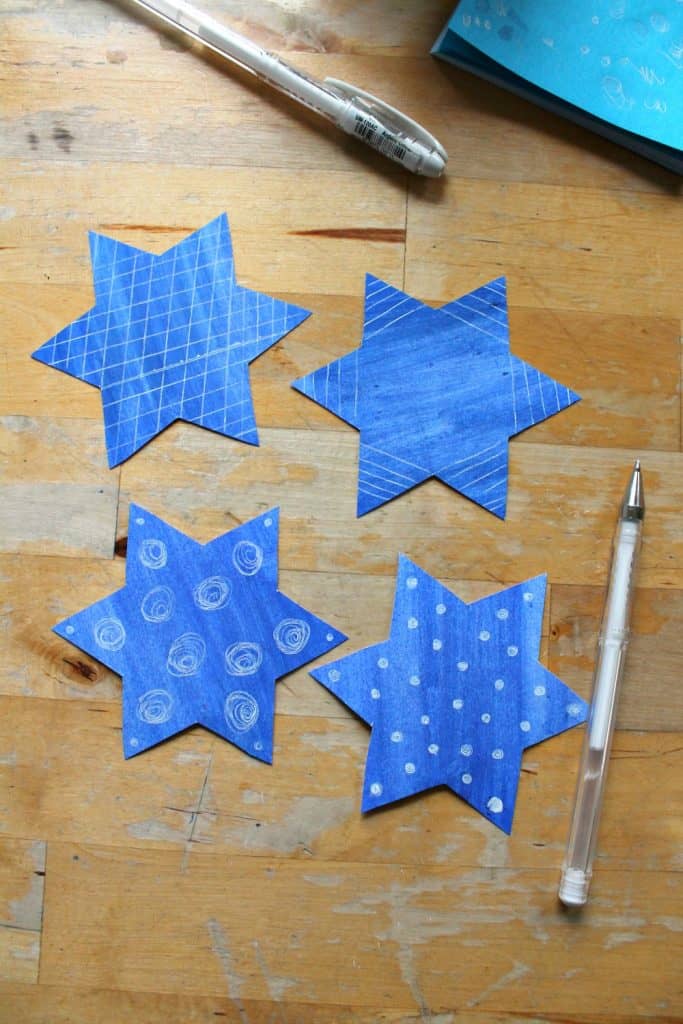 To assemble your 3D star, fold each flat star in half.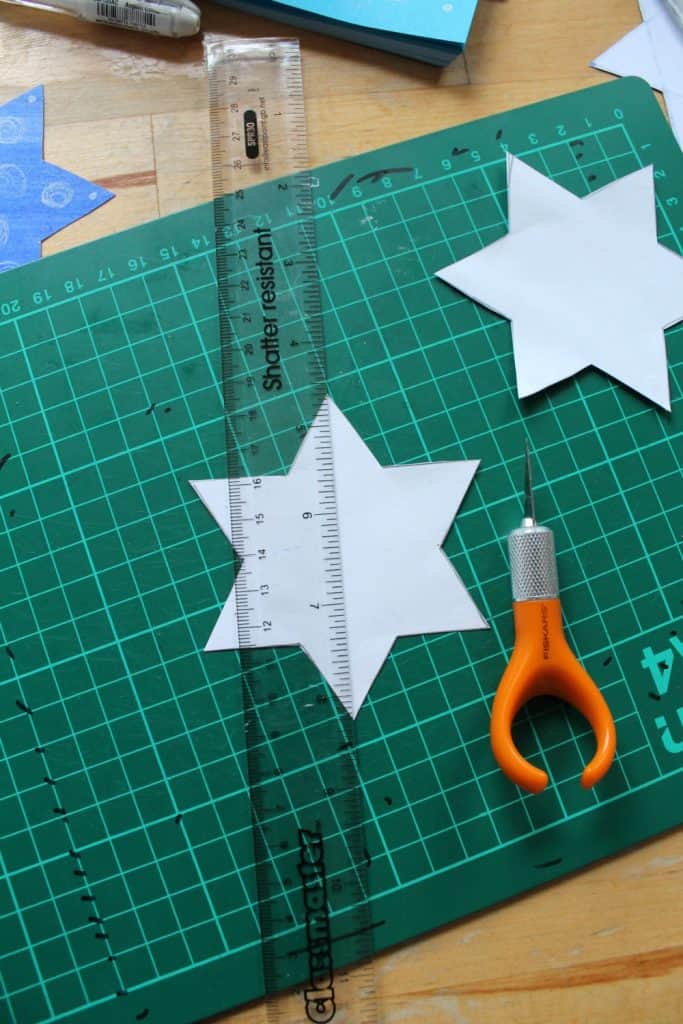 You might like to use a ruler and craft knife to get a neat crease.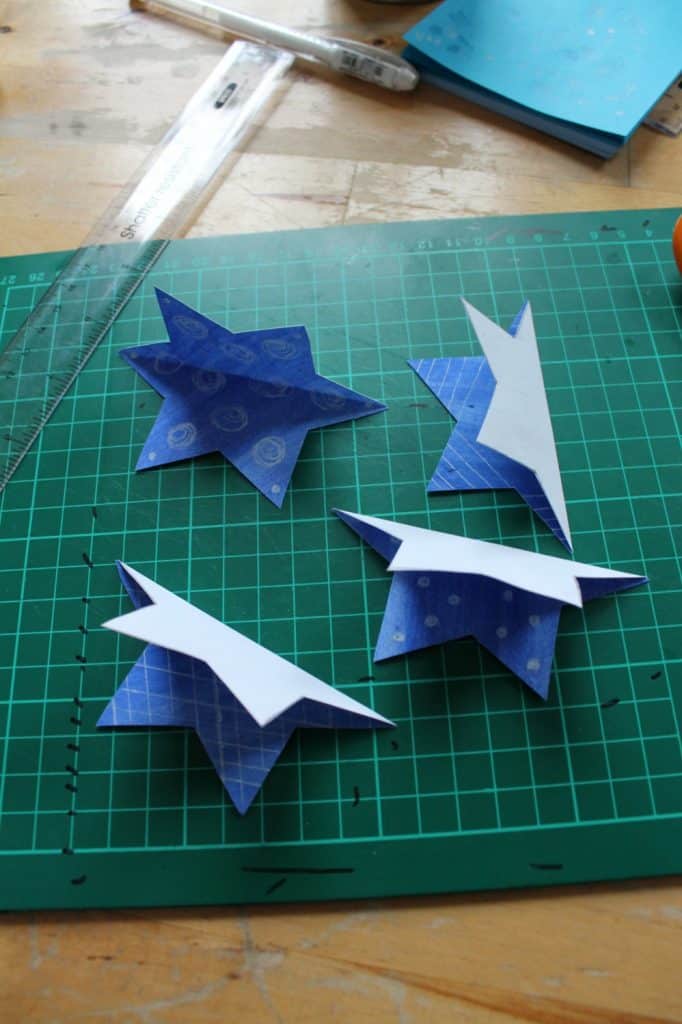 Use glue to stick each half of your folded star to half of another star. Keep sticking half a star to another until you have used all your stars and have created a full, 3D star.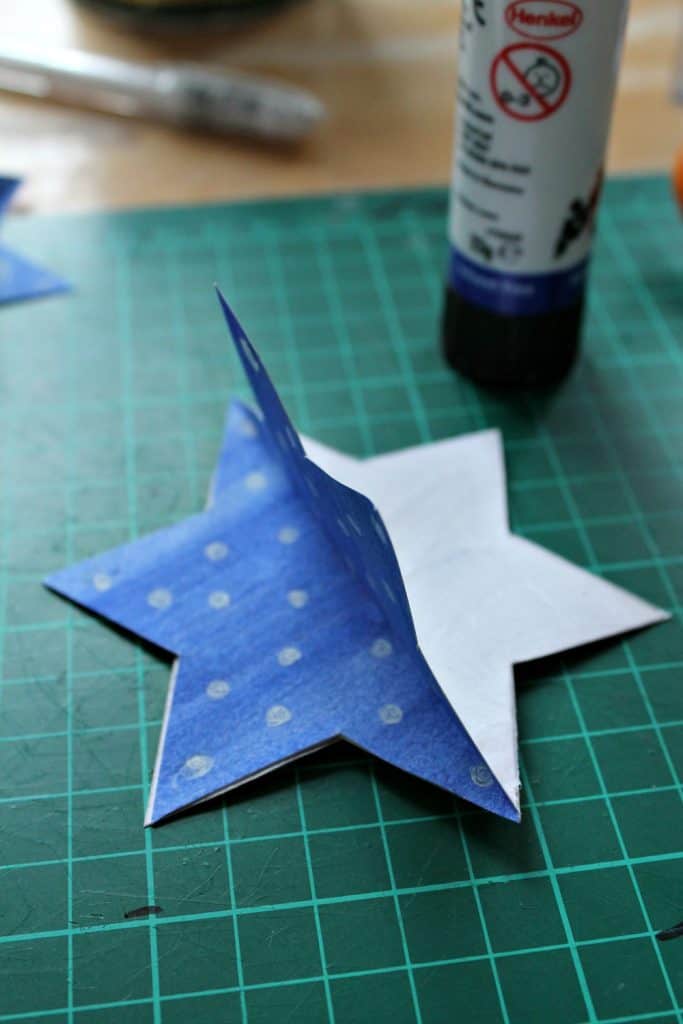 You can add ribbon or twine to hang your stars somewhere they are free to spin, so they can turn and reveal all the beautiful patterns you have drawn.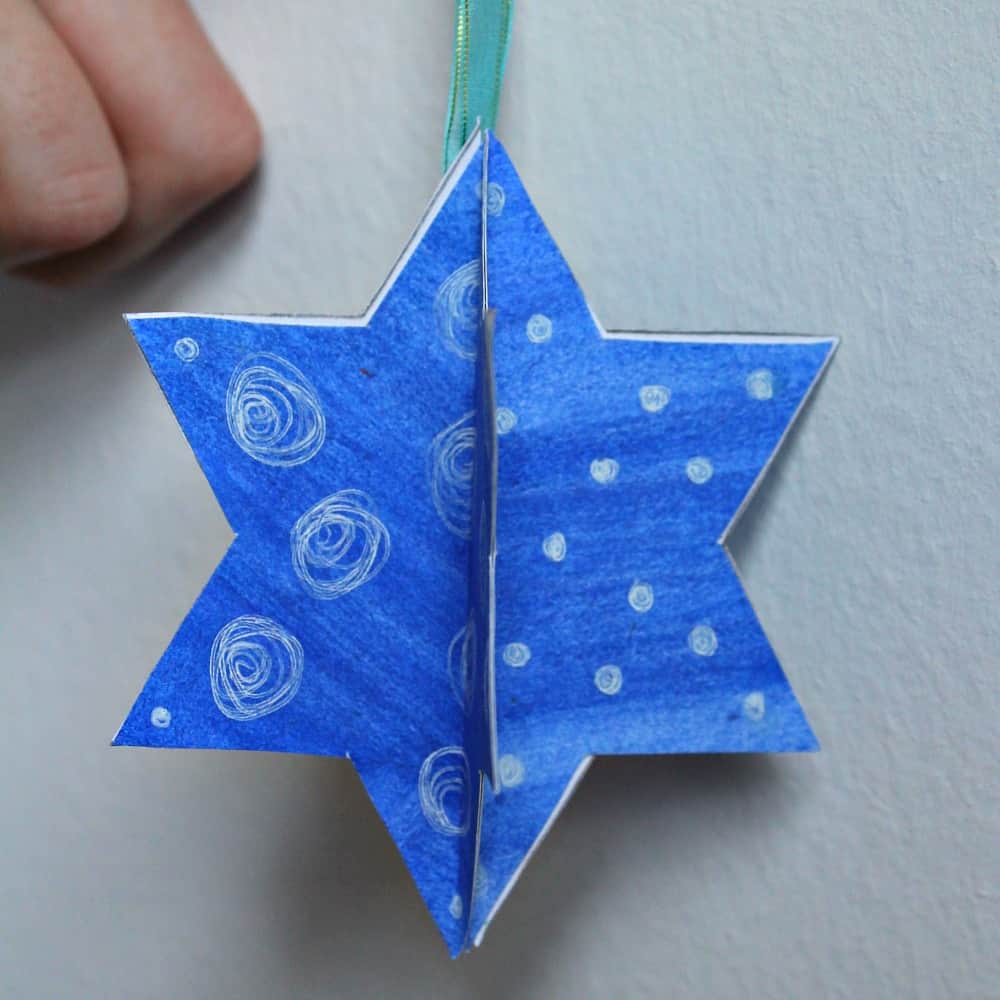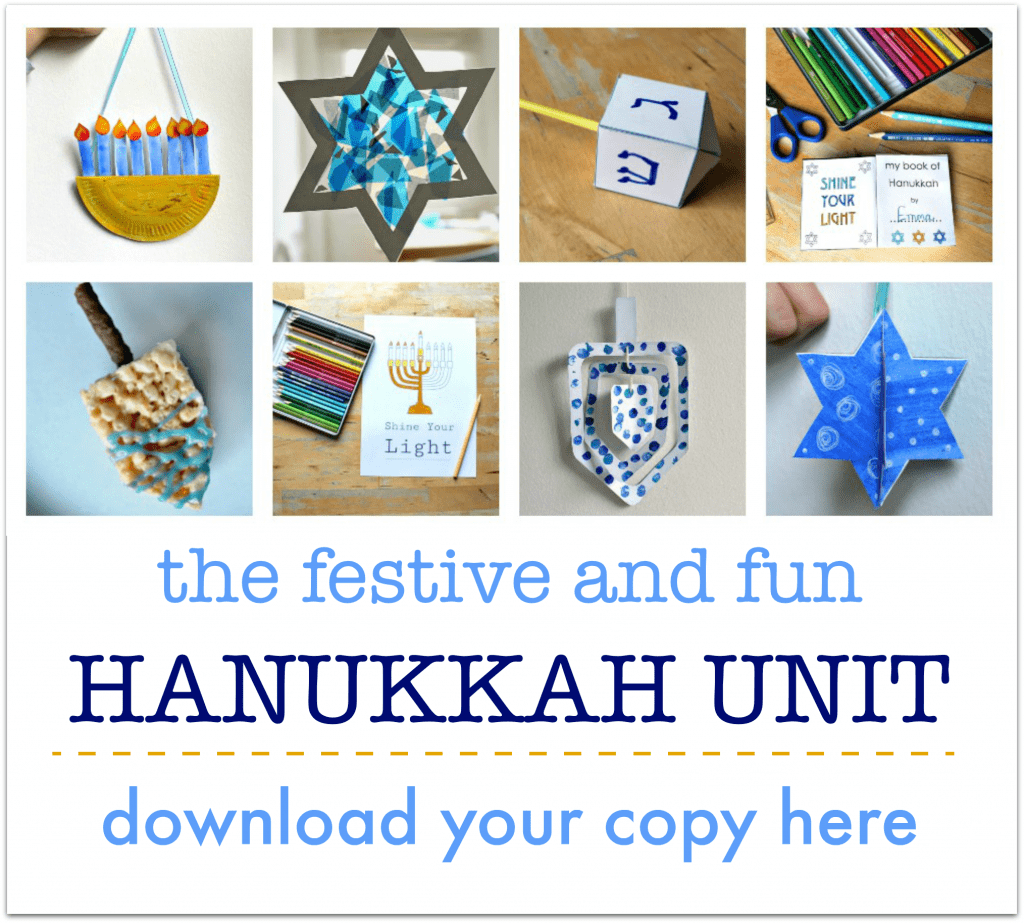 Download your Happy Hanukkah Unit
Let's raise our kids as knowledgeable, global citizens with a multi-cultural education. The Happy Hanukkah toolkit gives you everything you need to learn about this special festival.
With fun activities, lesson plans, and super useful printables you will learn about the Jewish Festival of Lights through math, literacy, art, craft, sensory, food, and film.
:: over 45 pages of lessons, activities, and printables
:: a complete unit of Hanukkah-themed math, literacy, arts and crafts, sensory play, food, and games
:: materials lists and bonus printables make it so easy!
:: everything planned for you, so you can enjoy it as much as your children do.
Click here to see more and get your kit.