Here's a fun Hanukkah-themed party food that children can make: dreidel snacks!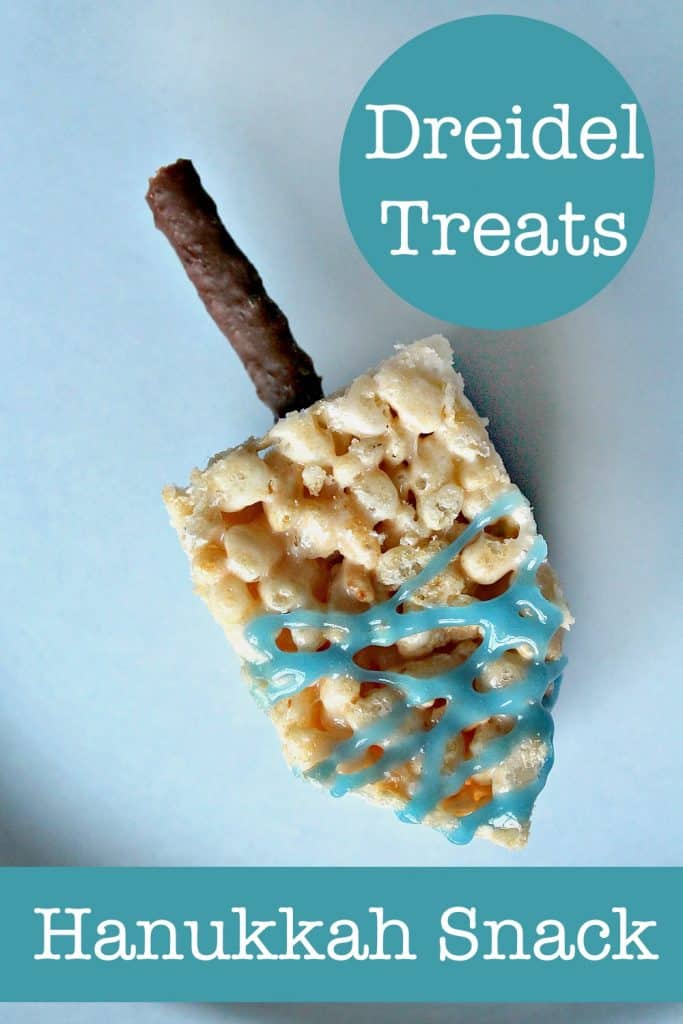 Fun dreidel snack for Hanukkah parties

These dreidel crispy cakes are fun to make – and to eat!
Materials Needed:
:: 50g butter plus extra for greasing
:: 300g marshmallows*
:: 200g rice crispy cereal
:: pan
:: wooden spoon
:: 25cm square baking tin
:: non-stick parchment
:: metal spoon
:: knife
:: blue frosting
:: toothpick or skewer
:: chocolate sticks (Matchsticks, Poccys or Mikado)
*Kosher brands of marshmallows include Eskal, Freedom Confectionary, and Paskesz
Grease the baking tin with butter and line the base with non-stick baking parchment.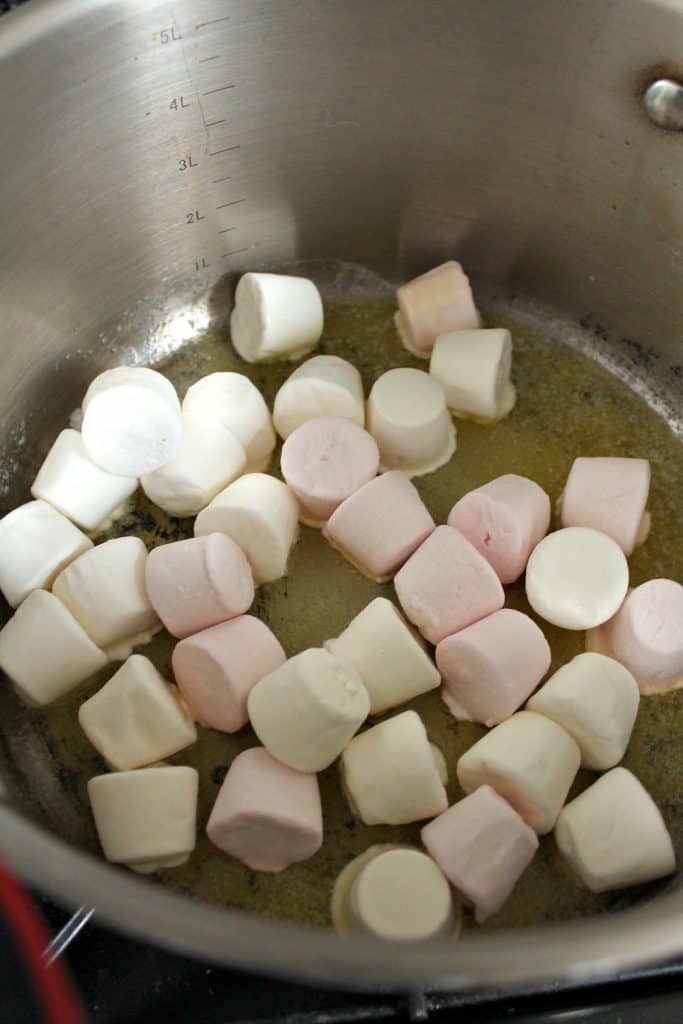 Melt 50g of butter and 300g of marshmallows in a large pan.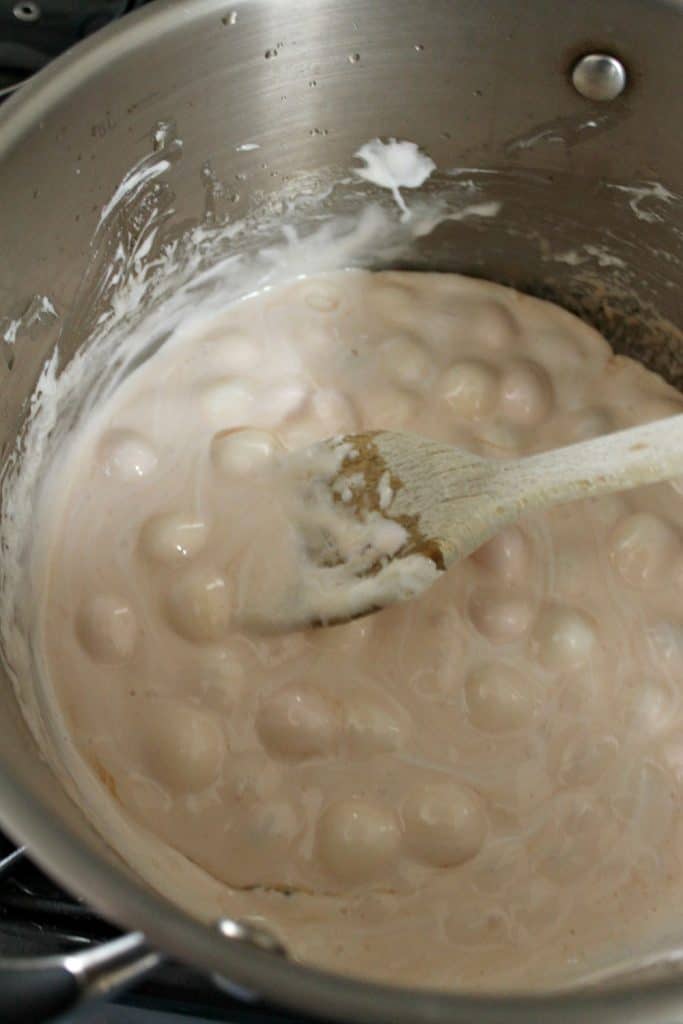 Add in 200g of rice crispy cereal and stir well with a wooden spoon so all the cereal is coated in the marshmallow mix.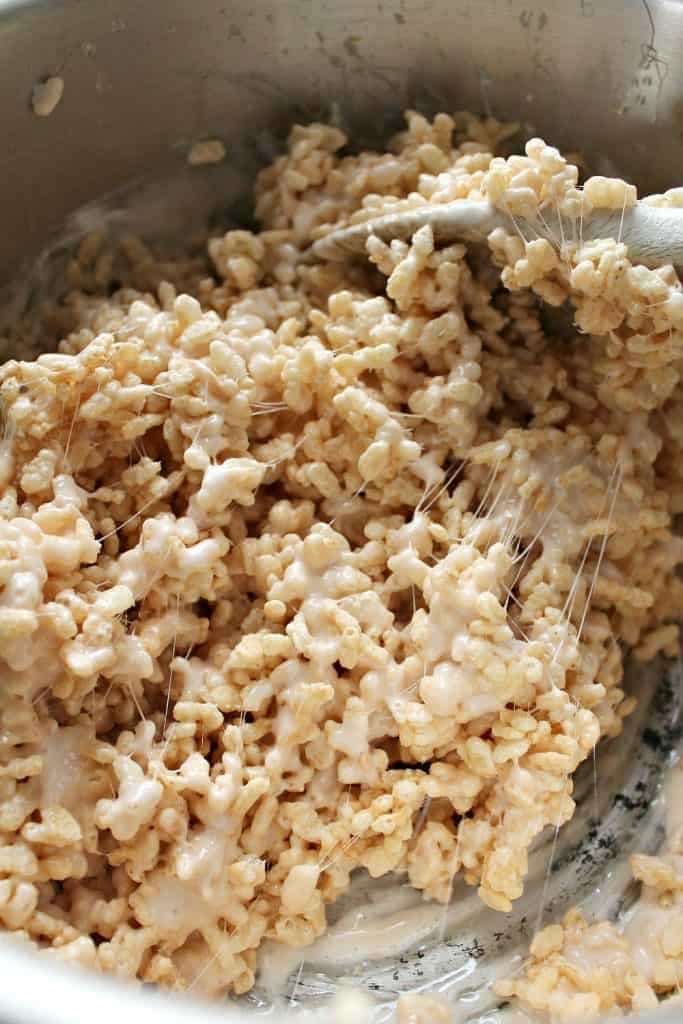 Tip the mixture into a baking tin and use a metal spoon to press down and level the top.
Place in the fridge until set.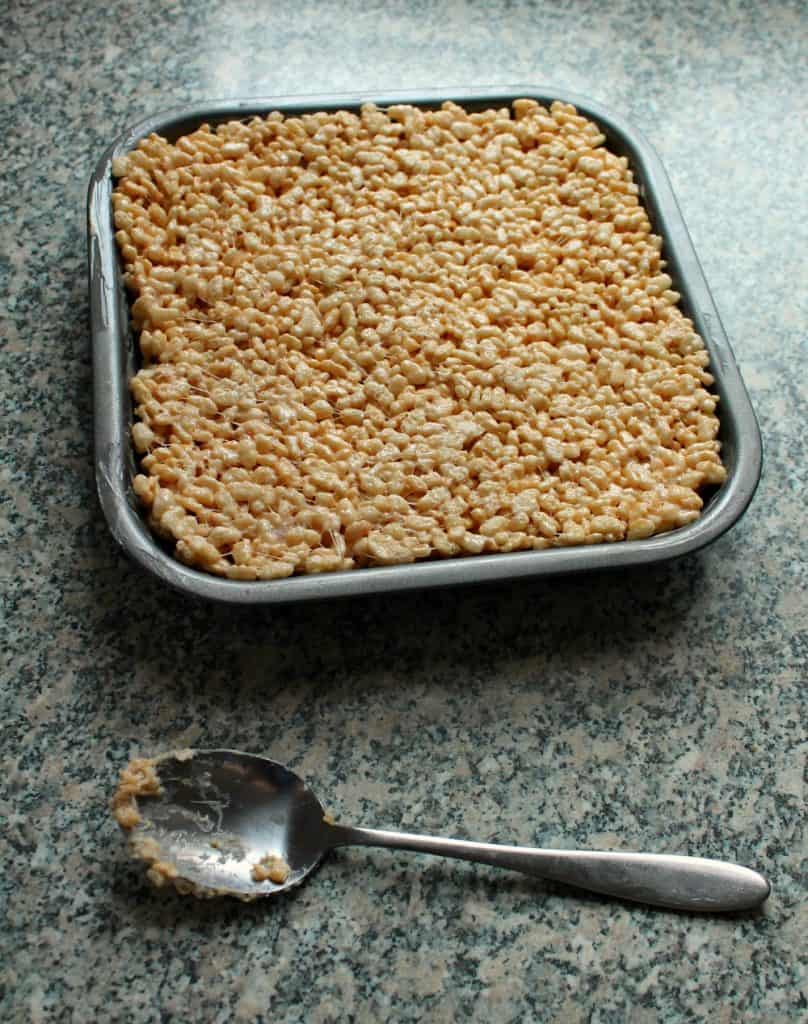 Then tip the crispy cake out of the tin and use a knife to cut it into small rectangles. Cut off two corners to make the little dreidel shapes.
Drizzle on some blue icing/frosting.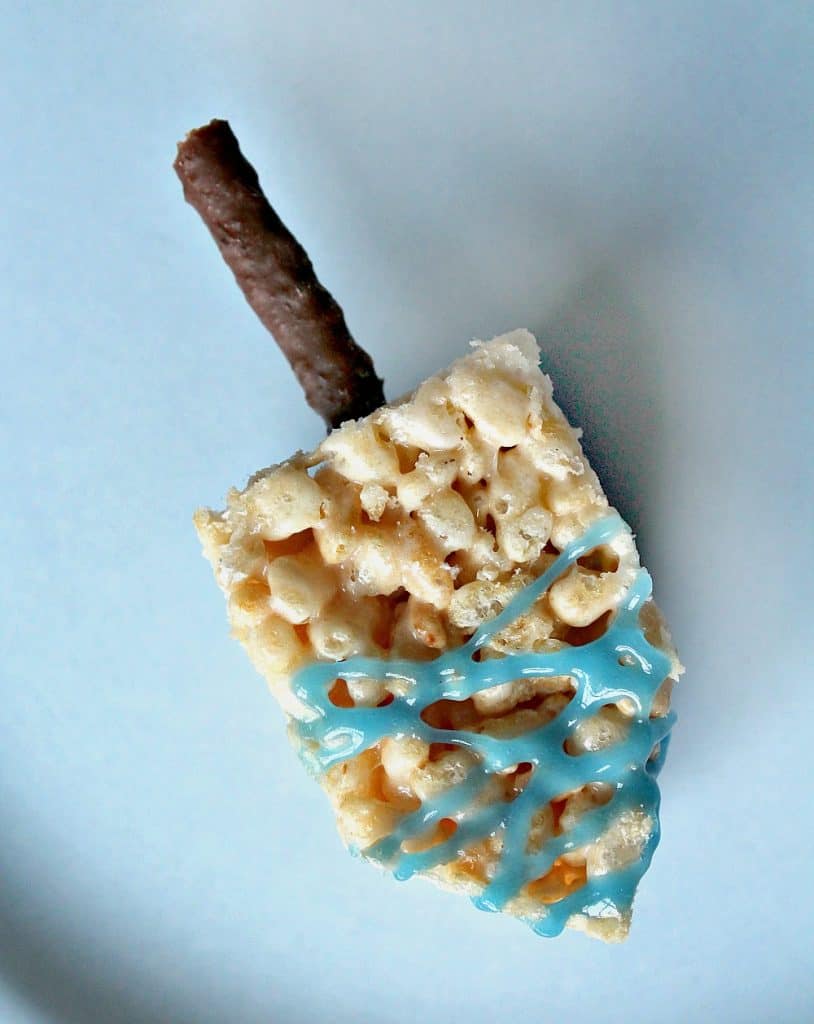 Use a toothpick or skewer to make a small hole in the top of each dreidel. Then gently push in a piece of a chocolate stick to give your spinning top a handle.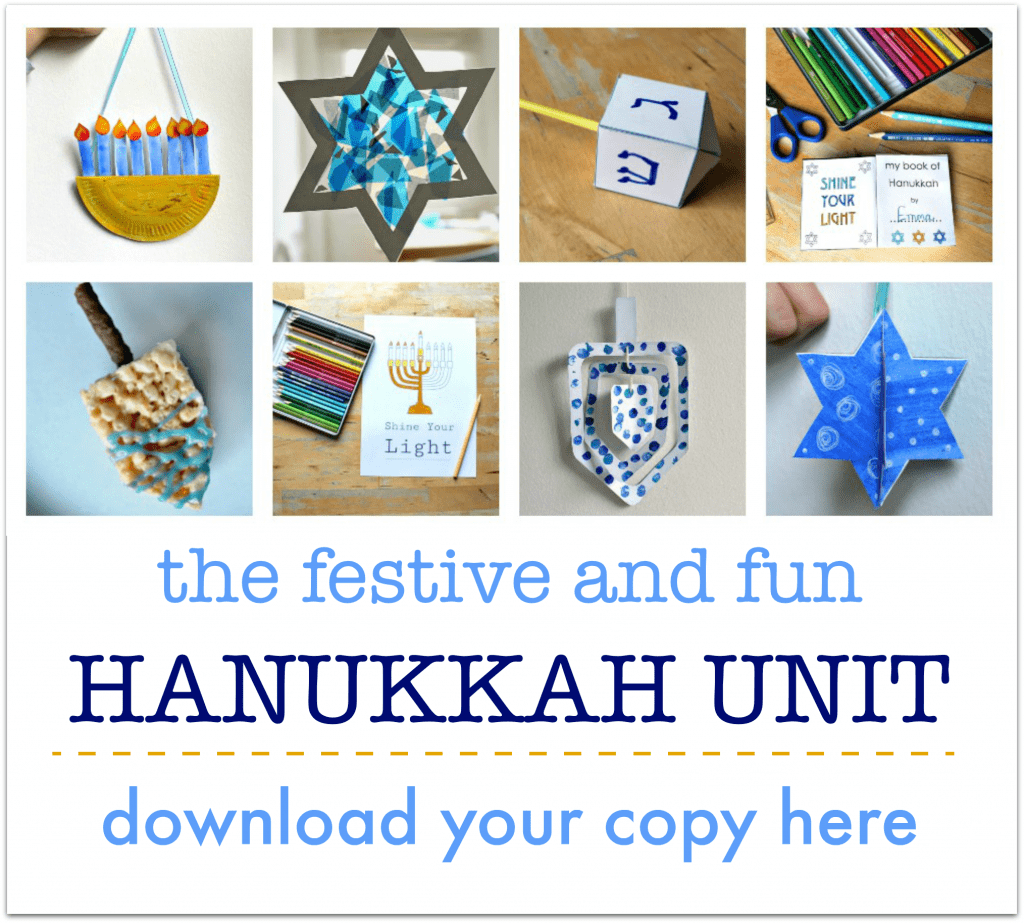 Download your Happy Hanukkah Unit
Let's raise our kids as knowledgeable, global citizens with a multi-cultural education. The Happy Hanukkah toolkit gives you everything you need to learn about this special festival.
With fun activities, lesson plans, and super useful printables you will learn about the Jewish Festival of Lights through math, literacy, art, craft, sensory, food, and film.
:: over 45 pages of lessons, activities, and printables
:: a complete unit of Hanukkah-themed math, literacy, arts and crafts, sensory play, food, and games
:: materials lists and bonus printables make it so easy!
:: everything planned for you, so you can enjoy it as much as your children do.
Click here to see more and get your kit.