Welcome to our weather unit lesson plans. Over five days we'll be setting up a weather station, learning about clouds, and exploring the weather through art.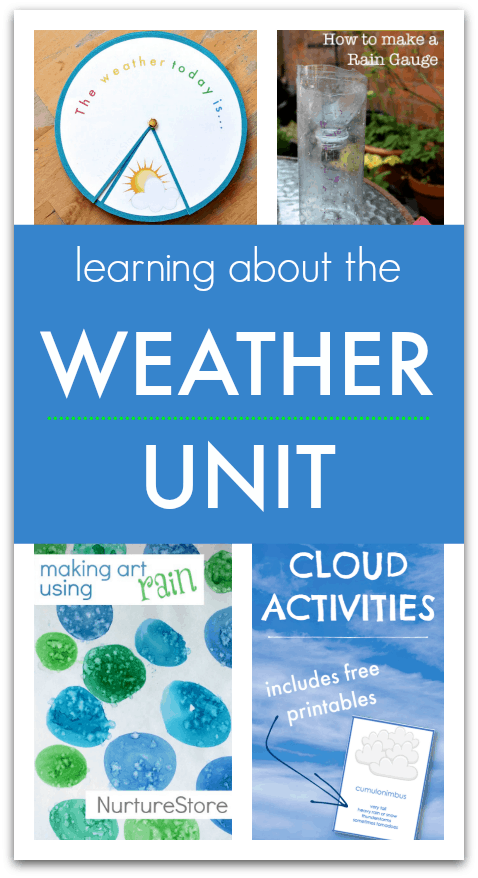 Five days of learning about the weather unit
NurtureStore hosts regular themed weeks of creative learning activities, giving you ideas, lesson plans, and printables all year round.
This week our focus is on the weather. We'll be setting up a weather station and doing our own forecasts, learning about clouds, and using the weather to create art.
You might like to pick just one of these ideas to enjoy or offer all five over the course of your week.
It's such an advantage to give children time to work on a theme.
A themed-week lets children make connections between one idea and another, one material and another, one experience and another.
With a range of linked activities, children are able to compare and contrast, see how things are the same and what's different – young scientists and creatives in the making.
Coming back to a theme over consecutive days gives time and space for ideas to brew, and the repetition helps children find depth and meaning.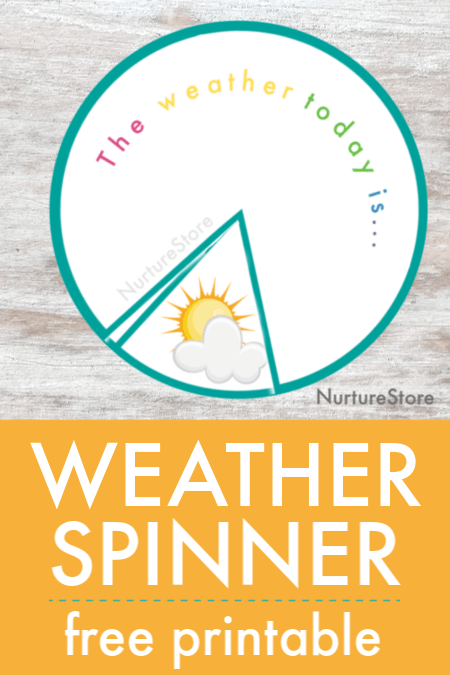 Day One :: weather spinners
For Day One of our weather unit, let's talk about the different types of weather we experience where we live. Chat with your children about:
:: what types of weather they know the names of
:: what the weather is usually like at this time of year where you live
:: what's their favourite kind of weather and why they like it
:: what places in the world have much colder, hotter, windier or wetter weather
Make this weather spinner and use it as you talk about the weather today. You can use the spinner alongside my Days of the Week spinner to track the weather each day this week.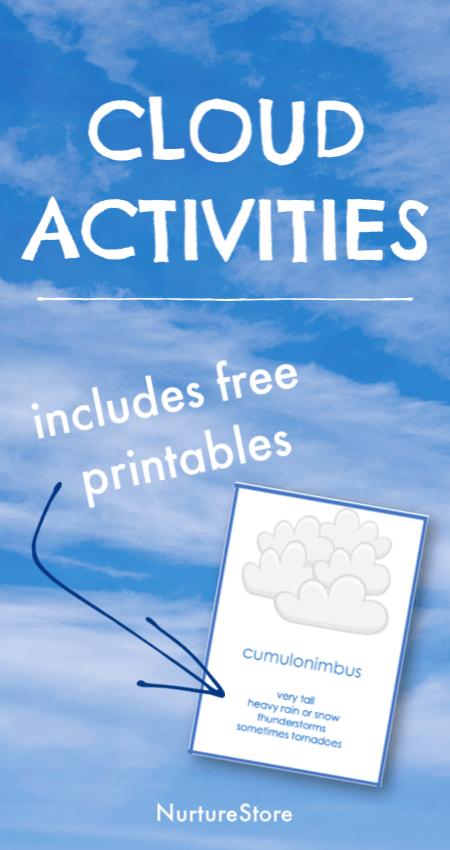 Day Two :: cloud ID
Today, let's learn how to identify clouds. You can use these printable cloud ID cards and cloud activities to explore the sky above.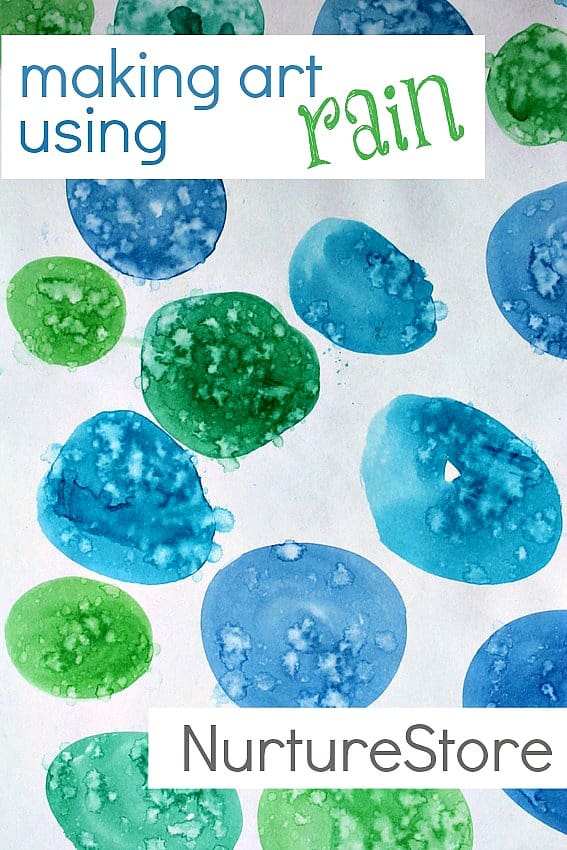 Day Three :: weather art
Following on from yesterday's cloud focus, for day three of our weather unit let's explore the weather through art. Try one of these projects today:
:: make spinners to explore the wind
:: make a suncatcher or weave a sunshine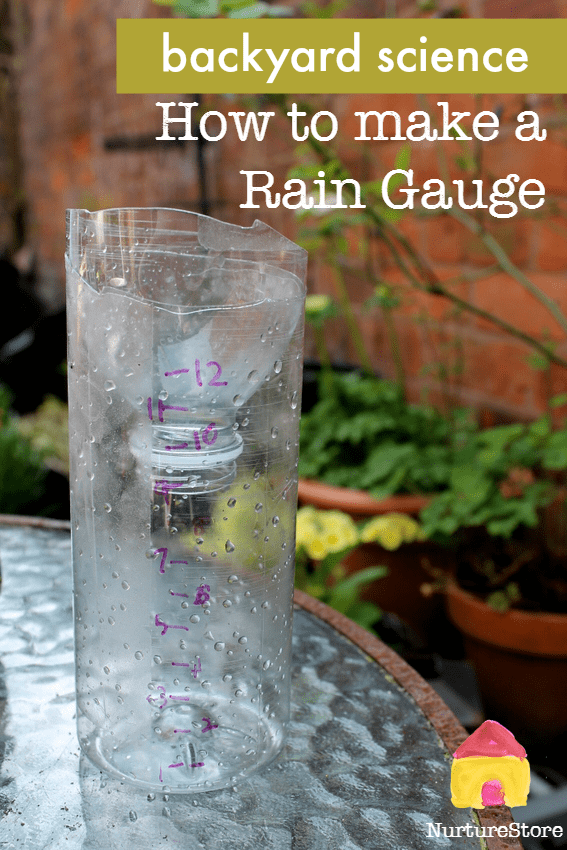 Day Four :: weather station
Let's set up a weather station on day four of our unit. You could track the temperature, wind direction, and rainfall for a few days and record your findings on these graph printables.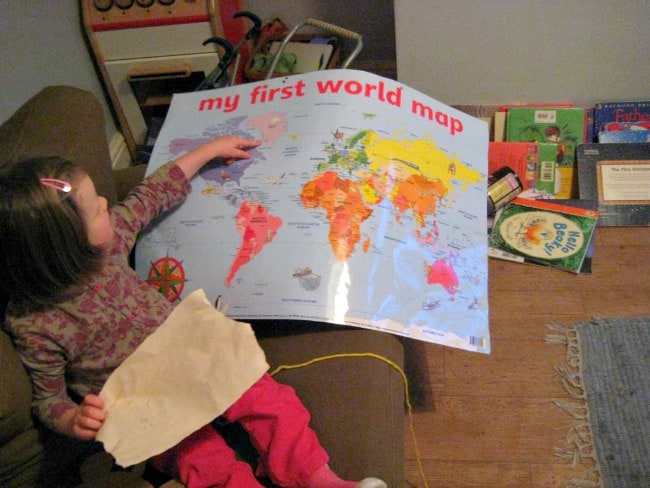 Day Five :: weather reporting
An especially fun idea for day five of our weather unit: let's make our own weather segment for a TV show! This activity brings together everything we have learned about the weather this week and develops language skills.
Watch your local weather segment and talk about what you see and what the reporter talks about. Then think about how you could make your own weather report:
:: draw a local map
:: make cut-outs of weather symbols
:: decide what to report on: rainfall, sunshine, wind?
:: do you want to include a pollen count or air condition details?
:: stand in front of your map and run through your delivery of the weather report. Think about what you want to say, in what order. You might need notes or picture prompts. Practice speaking clearly, confidently, and not too fast. Then film your weather segment on your phone and perhaps share it with family and neighbours.
Subscribe to our email newsletter
Each weekend I send out an email containing seasonal, play-based activity ideas for the week ahead. This newsletter is really popular with parents, grandparents, teachers, and child-carers.
Pop your email address in the box below I'll send you your own copy.
---
By subscribing, you consent to our use of your personal data as per our Privacy Policy, which includes agreeing to receiving interest-based email from us.
---