Welcome to five days of sensory play, arts, crafts and learning themed around dragons!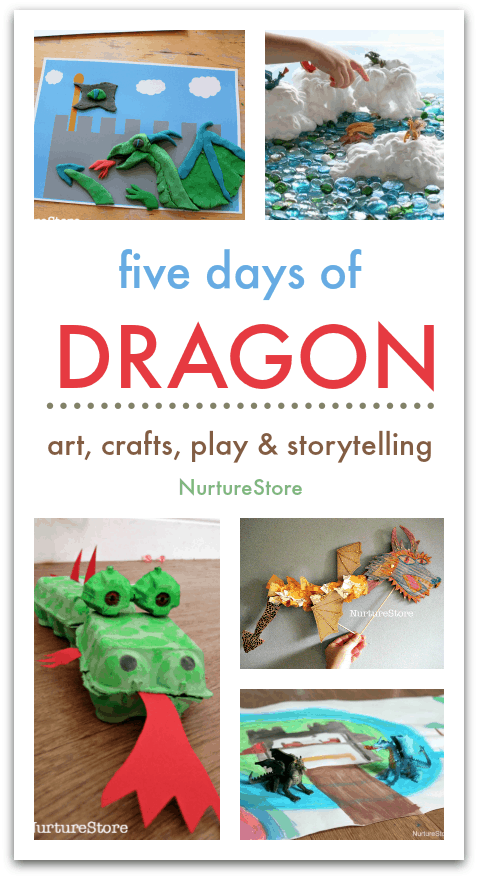 Five days of dragon play activities

NurtureStore hosts regular themed weeks of sensory play, giving you ideas, activities, and printables all year round.
This week our focus is on play inspired by dragons!
You might like to pick just one of these ideas to enjoy or offer all five over the course of your week.
It's such an advantage to give children a range of sensory play and to work on a theme and dragons are such a spark for young imaginations.
A themed-week lets children make connections between one idea and another, one material and another, one experience and another.
With a range of linked activities, children are able to compare and contrast, see how things are the same and what's different – young scientists and creatives in the making.
Coming back to a theme over consecutive days gives time and space for ideas to brew, and the repetition helps children find depth and meaning.

Day One :: make a dragon
Let's make dragons! What does a dragon look like? Depending on where you live, your traditional dragon can look very different to other parts of the world. What kind of dragon will you make?
Raid your recycling box and your craft supplies and make a dragon. You might take inspiration from:
:: this egg carton dragon
:: this rod puppet dragon
Don't forget to give your dragon a name. Start to think about where you dragon lives – we'll use this information tomorrow.

Day Two :: make a dragon play mat
On Day Two of Dragon Week, let's create a habitat for our dragon to live in.
Have a chat with your dragon and find out where they would like to live.
:: are they mountain dwellers or do they like to live near water?
:: do they build a nest or find a cave?
:: what do they hoard in their den: gold, diamonds, or something else?
Then take a big sheet of paper (you can tape smaller pieces together to make one large sheet) and then use your paints and pens to make a play mat for your dragon to live in.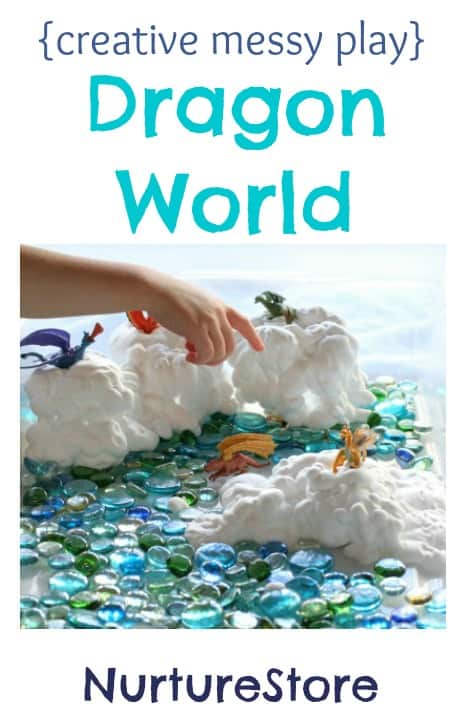 Day Three :: dragon sensory play
On Day Three of our Dragon Week, let's add sensory elements to our dragon world.
You'll need a few loose parts. These can be anything that's safe to play with that you can find around your home (ask permission before using anything!). Clothes pegs, teaspoons, teatowels, paperclips, wooden blocks, buttons, hair bobbles, any kinds of bits and bobs can make great loose parts.
You can use the play mat you made yesterday or create a dragon sensory tub.
Gather a few things and think about how you can use them to add extra elements to your play land.
There are no rules on how you use loose parts, so ask your dragon what they would like, use your imagination and creative skills, and add interesting things for your dragon to explore.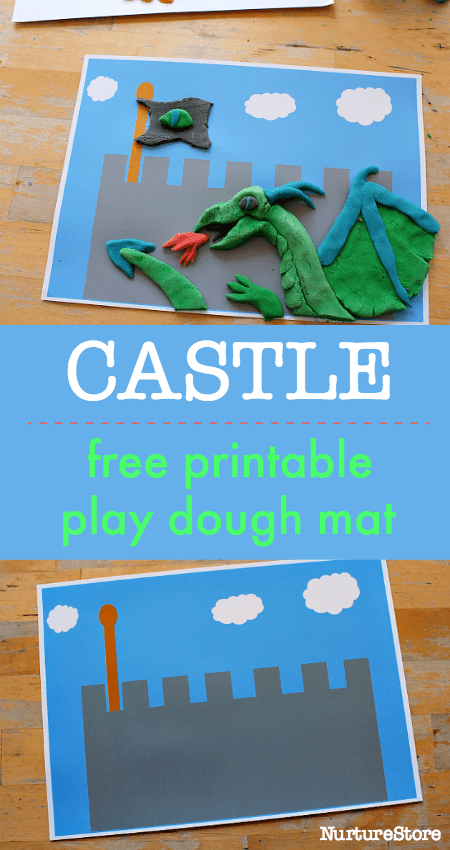 Day Four :: play dough dragons
For a different kind of sensory play on Day Four of our dragon unit, let's make play dough dragons.
You can use this easy no-cook play dough recipe and print the free printable castle play dough mat from the Play Printables section of NurtureStore's Printables Library.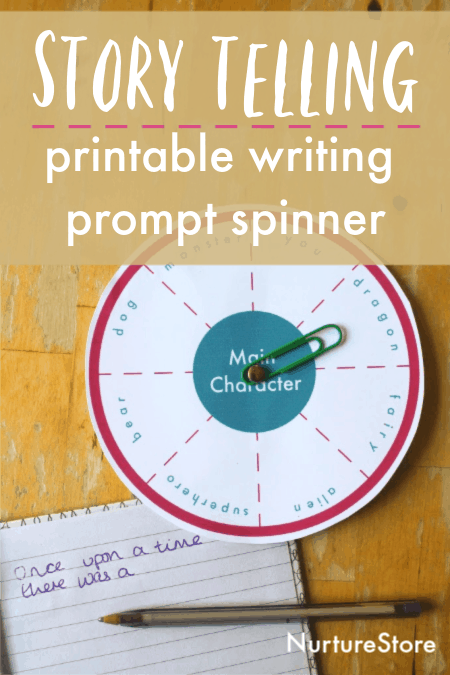 Day Five :: dragon storytelling
Let's wrap up our dragon week with storytelling. People around the world have told tales about dragons for generations. What kind of story will you tell?
:: Is your dragon a goodie or a baddie?
:: Who else will be in your story?
:: What problem will there be in your story?
:: How will the problem get fixed?
Use my printable story spinner if you'd like extra ideas.
Or if you'd prefer to write an information book about dragons you can use my non-fiction book printable.
Enter your email address to get all the resources and free printables!
---
By subscribing, you consent to our use of your personal data as per our Privacy Policy, which includes agreeing to receiving interest-based email from us.
---