Add some color to your learning with our Rainbow Fun complete lesson plans. This set of resources gives you everything you need to plan a program of art projects, science experiments, recipes, games and songs, all with a rainbow theme.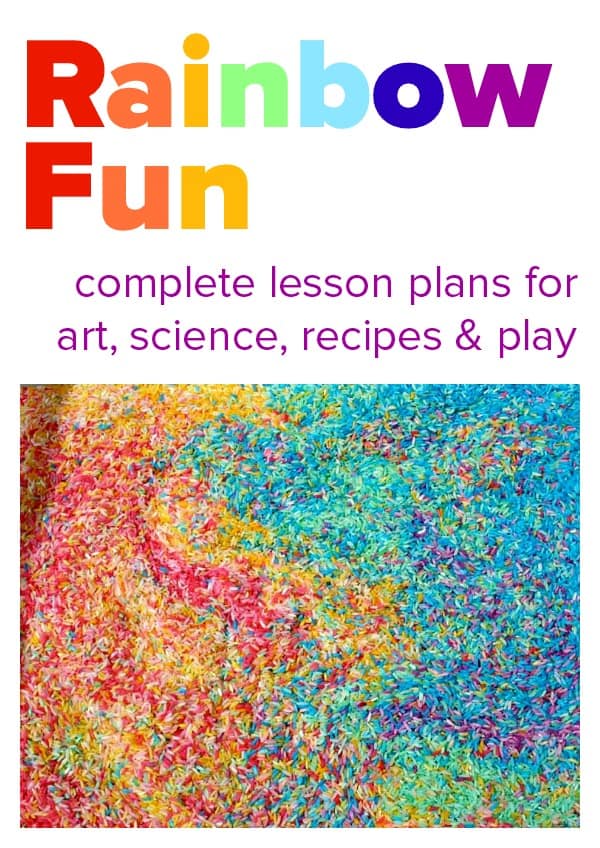 Rainbow activities :: Rainbow Fun
This comprehensive resource is written by MaryLea Harris and draws on her many years of experience working with children in art classrooms. MaryLea is an artist, art teacher and mother of two. She combines her formal art training with her hands-on work in schools and art camps to create a resource which is easy to do at home or in class, fun, colorful, and which offers a rich arts and science education experience. Download your copy here.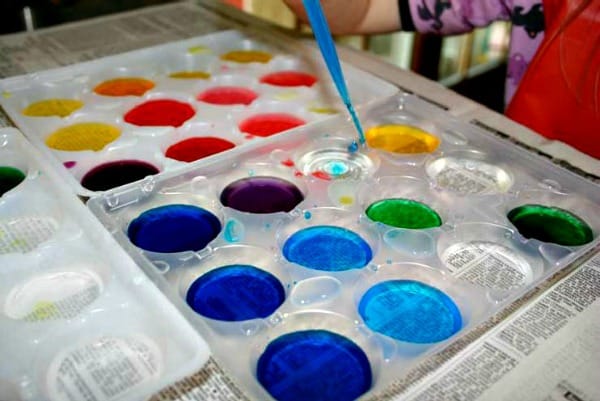 Complete rainbow themed program
The Rainbow Fun ebook gives you:
:: complete lesson plans for 20+ art projects, science experiments, sensory play, games and recipes
:: supply lists, using many items from your own art and crafts stash, or recycled materials
:: full-color photographs of actual student work
:: detailed step-by-step photo directions
:: the complete resource is just $15
:: delivered as a pdf download, which you can read on screen or print.

The program can be done individually with your own child, or in a large group, or classroom setting. You can do several lessons together, like a camp experience, or spread them out over several weeks or months.
The projects are best suited to 5 – 10 year olds, but can also be done with 3-4 years olds.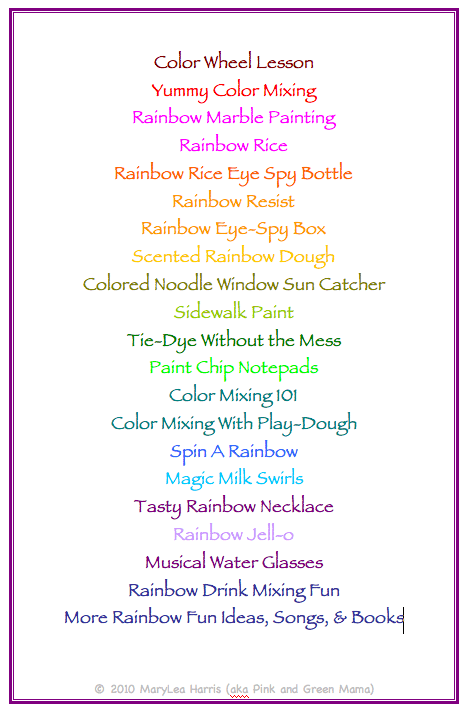 20+ Rainbow-themed activities
The program includes 20 complete project plans including:
:: color wheel lesson and color theory
:: rainbow resist art
:: scented rainbow dough
:: sidewalk paint recipe
:: tie-dye without mess
:: color mixing 101 science experiments
:: magic milk swirls
:: tasty rainbow necklace
:: musical water glasses

---
Available for instant download
This product is an ebook (electronic book), which means you will be sent a link by email which allows you to download the ebook and all the resources. You should save it to your computer or iPad and then either read it on screen or print some/all of the pages, as you prefer.
Questions?
If you have any questions, then please refer to our FAQ.
Important Information
By purchasing items from our website you consent to our Privacy Policy.
All ebooks and other digital products listed on this page protected under copyright ©. All rights reserved. They may not be shared or distributed in any way or form.
All products listed on this page are priced in US dollars unless stated otherwise.