We're celebrating the change in season by adding an autumnal twist to our easy no cook playdough recipe.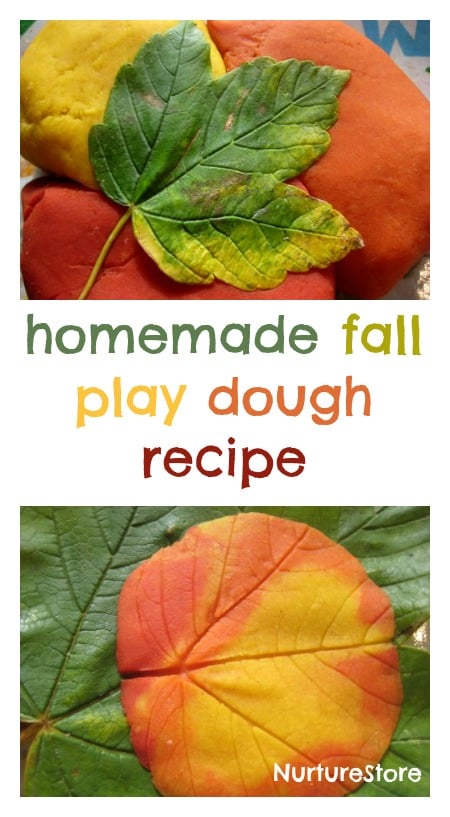 Cinnamon autumn playdough recipe: play dough leaf prints

We made three batches and for colour we added one tablespoon of food colouring to each, in red, yellow and orange.
To give an extra sensory element to the dough we added one dessert spoon of ground cinnamon to each batch.
Hello autumn playdough!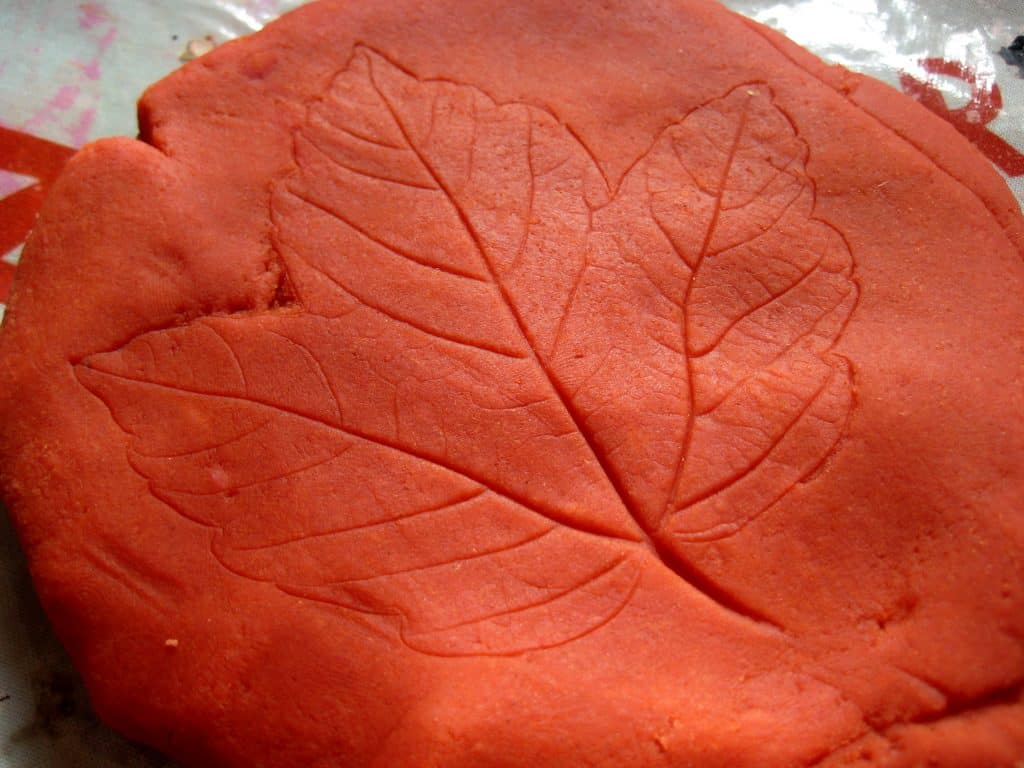 The easy no cook playdough recipe makes a dough which is nice and soft and which lasts for ages if you wrap it up in clingfilm or in a plastic bag after each play time.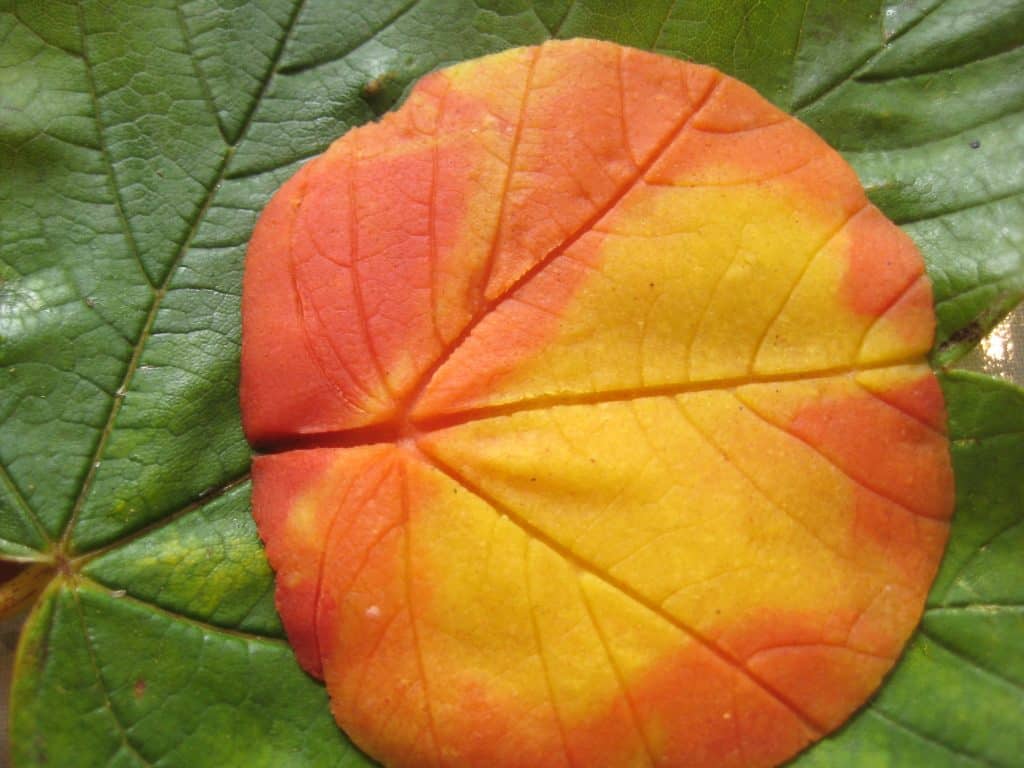 The leaves are already falling here so we gathered some on our way back from school yesterday and used them to make prints in the playdough – which was a great way to really investigate the patterns of veins on each leaf and all the different shapes we found.
Playdough is one of our tried and trusted ways for a chilled out afterschool wind-down, providing an activity which is fun but also relaxed – just right after your first day back at school.