Cross the curriculum for whole-brain learning by combining storytelling and math with this great selection of children's books about circles.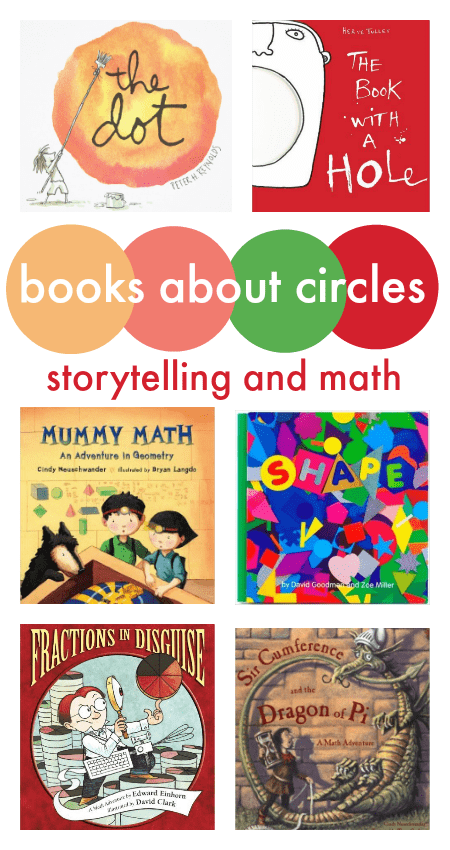 ---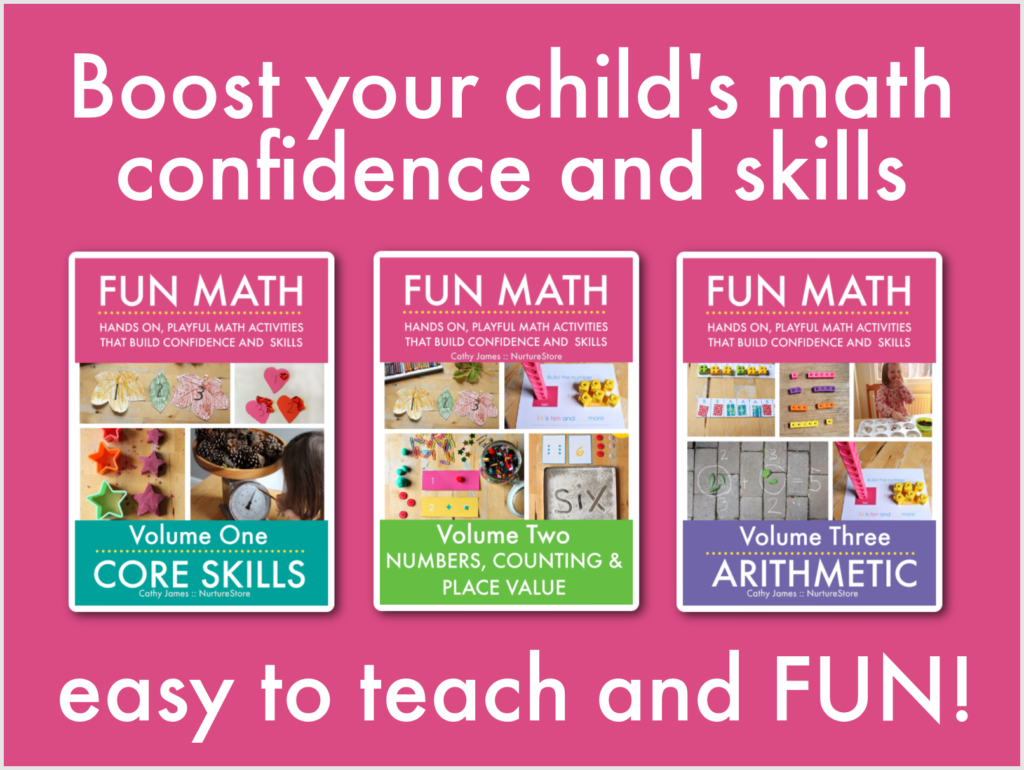 Magic Fun Math lessons!
Fun Math is an easy to teach, highly effective math curriculum based on play and hands-on learning.
All the lessons are designed to be fun and memorable, so children enjoy their lessons and feel confident.
The lessons are easy for teachers and parents to use, in class or at home.
These are the magic lessons where children really see, understand, and can apply math concepts. They are especially suited to children who don't like math, lack confidence, don't understand math the way they are currently being taught, or just want to play.
SEE MORE AND TRANSFORM YOUR MATH TEACHING HERE.
---
Children's books about circles: combining math and storytelling
These books are wonderful reads in their own right, and used within you art and math explorations they add an extra element of storytelling to your children's experience.
Humans have used storytelling for as long as we have had language, to teach, connect, and inspire. Reading fun, adventure-filled, and visually engaging books as part of your lessons will help children remember the math concepts far longer, and with smiles.
Here's a collection of favourite books that all feature aspects of math related to circles, including 2d and 3d shapes, fractions, and pi. You can use the links to see more and add them to your class book box.
---
This page contains affiliate links from which we earn commission.
As an Amazon Associate I earn from qualifying purchases.
---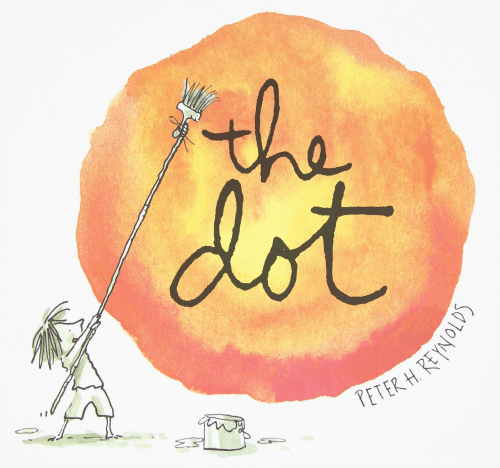 The Dot
 by Peter H. Reynolds This is the book to read with any child who thinks they can't draw, they're no good at art, or prefectionists who don't draw for fear of it not turning out right. "Just make a mark and see where it takes you" is wise advice Vashti's teacher gives to her – and us. This is a super read about the wonderful creativity inside all of us.
See more of this book on Amazon
.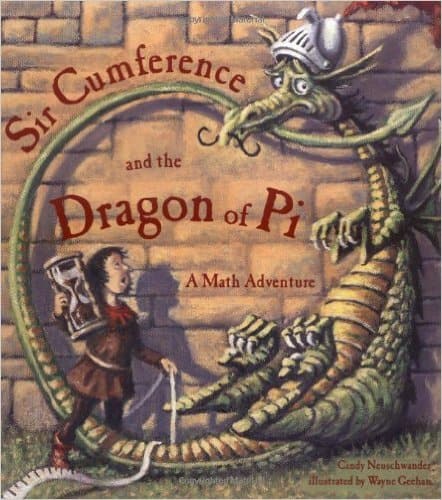 Sir Cumference and the Dragon of Pi by Cindy Neuschwander This is the book we use as the starting point for our Pi Day celebrations. It's a fun story, especially for dragon fans, with an excellent, clear introduction to the concept of Pi. Like all great teachings, this book helps children 'discover' the secret of Pi for themselves, through the telling of the story. See more of this book on Amazon.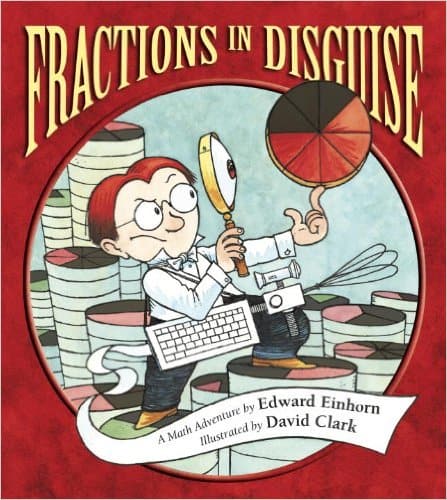 Fractions in Disguise by Edward Einhorn. Meet the boy who collects fractions, and follow his adventure when 5/9 is stolen. This fun action story is filled with fractions and plenty of humous. The book covers fractions, improper fractions, mixed numbers and more, with an explanation of the math at the back of the book. See more of this book on Amazon.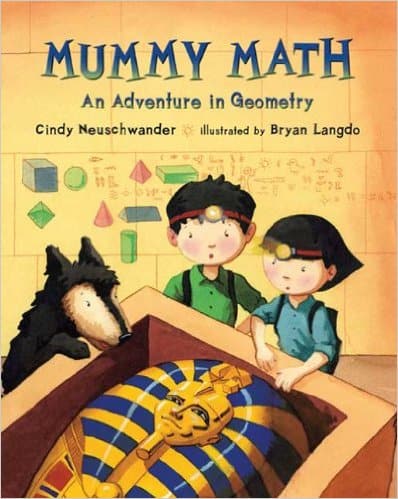 Mummy Math by Cindy Neuschwander. This is another math action adventure, this time with a focus on geometry. Set in Egpyt it's again a book where children will love the story and dive into the mystery solving before they've even realised they're getting a math lesson. The books covers 3d shapes, faces, vertices and edges. See more of this book on Amazon.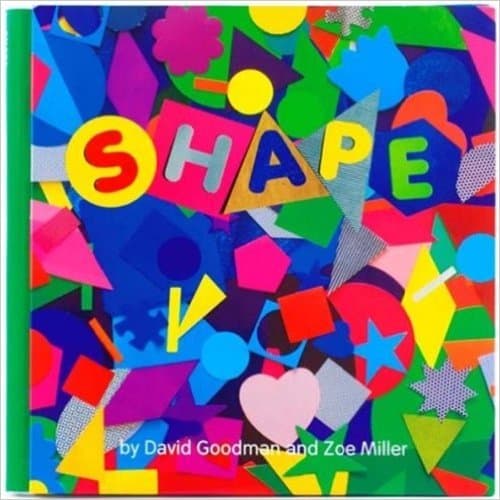 Shape by Zeo Miller and David Goodman Such a visually rich book! Full of colour, fabric, found objects, photographs and collage. Going far beyound a basic 'this is a square' shape book, there is so much to see and talk about here. In addition to all the shapes, you'll also meet pattern, symmetry and 3d solids. See more of this book on Amazon.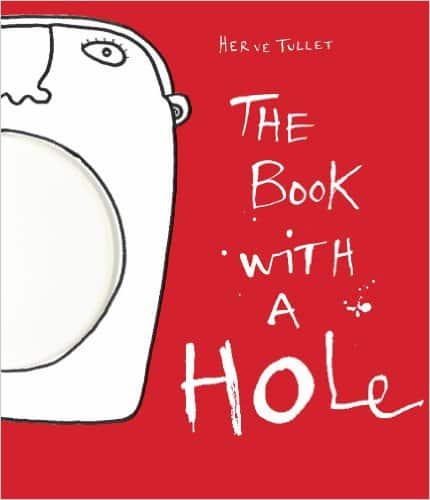 The Book With A Hole by Herve Tullet  This book does indeed have a hole right through the middle of it! It's fun to read and a visual delight, and a great springboard into see what kind of art you can create from a simple circle. See more of this book on Amazon.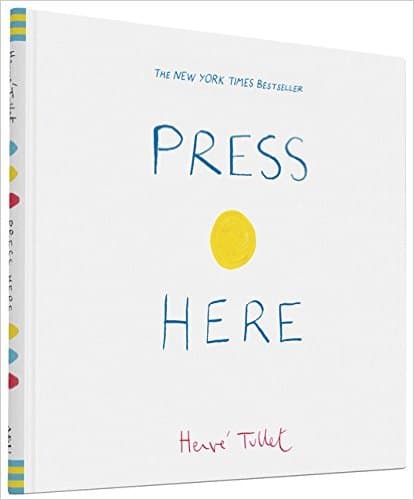 Press Here by Herve Tullet is an interactive book in the simplest of ways.There are no screens here, just lots of imagination and clever, witty illustrations. Children are invited to press here, tilt there and give the book a shake, and thay'll love what happens when they do! This is another wonderful book that shows the possibilities of the simple circle. See more of this book on Amazon


---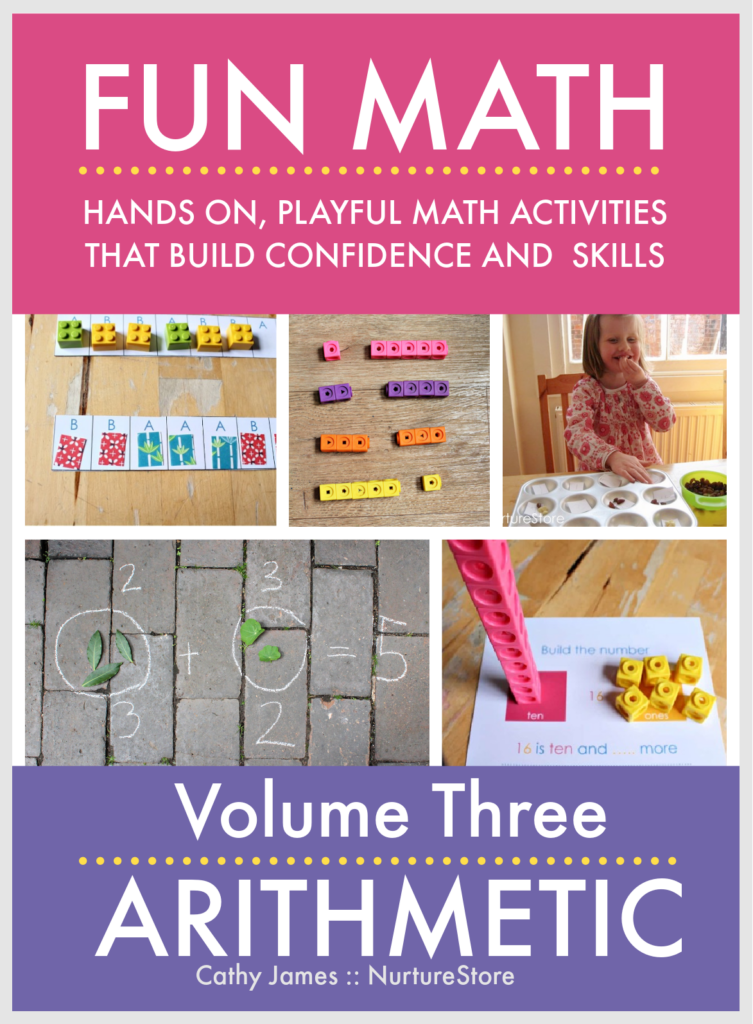 Transform your teaching with Fun Math
The Fun Math series gives you a math curriculum that is easy to teach and highly effective.
Children love these lessons because they are engaging and fun.
You'll have a clear set of ready-made math lessons and activities that are simple to lead using our step-by-step lesson guides, and which children really understand.
Be the best math teacher and boost your children's confidence and skills with Fun Math.
See more and transform your teaching here.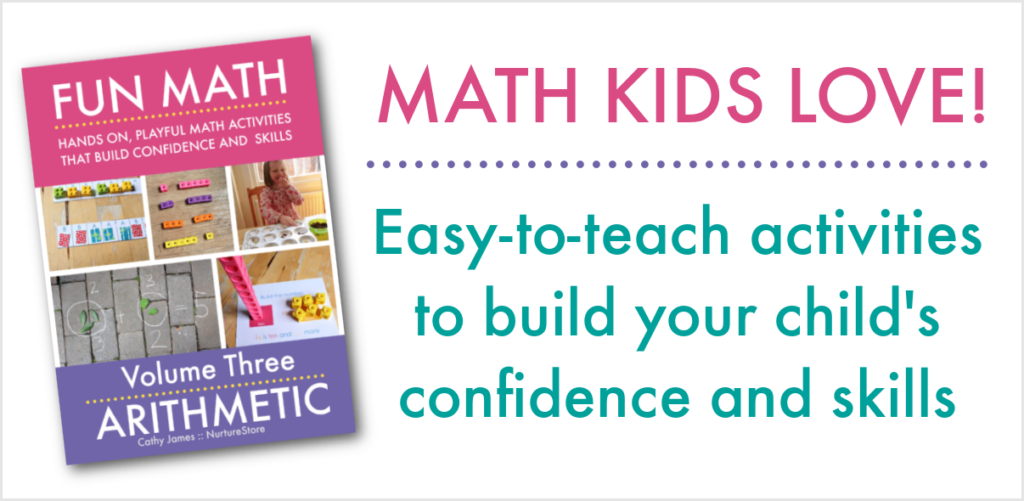 ---