Cross the curriculum for whole-brain learning by combining storytelling and math with this great selection of children's books about circles.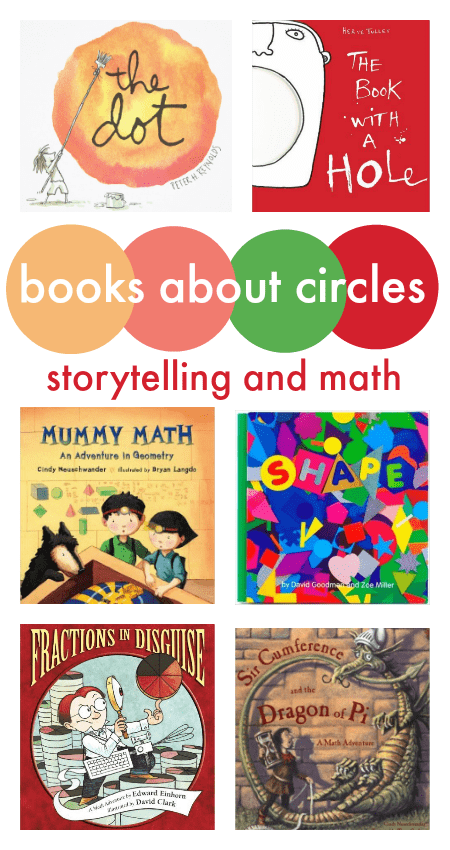 Children's books about circles: combining math and storytelling
These books are wonderful reads in their own right, and used within you art and math explorations they add an extra element of storytelling to your children's experience.
Humans have used storytelling for as long as we have had language, to teach, connect, and inspire. Reading fun, adventure-filled, and visually engaging books as part of your lessons will help children remember the math concepts far longer, and with smiles.
Here's a collection of favourite books that all feature aspects of math related to circles, including 2d and 3d shapes, fractions, and pi. You can use the links to see more and add them to your class book box.