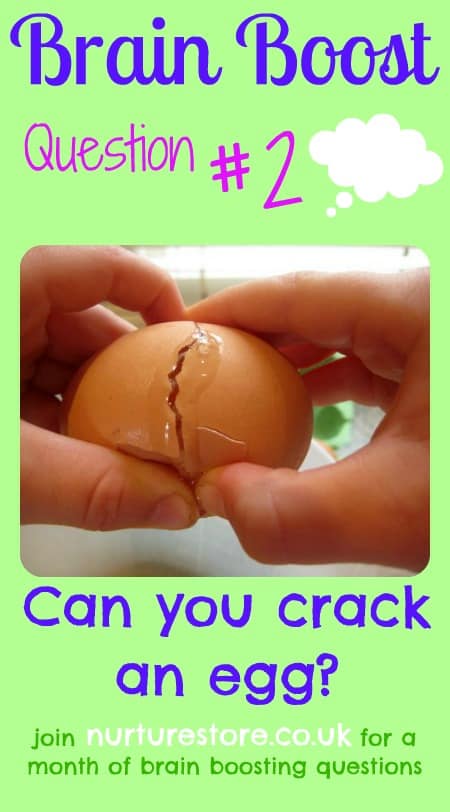 Are you ready for round two of our Brain Boosting month of questions?  Today's topic: cracking eggs!
(click to see yesterday's how much does it weigh? question)
Cracking eggs

Can your kids crack eggs? It's a great practical skill to learn because once you've mastered how to crack an egg you're half way cooking yourself a meal. It's a confidence building activity, as it takes a little nerve to give it a go. It's sensory and it works on fine motor skills. Give it a try!
Take a look at our top tips on how to crack an egg before you get started.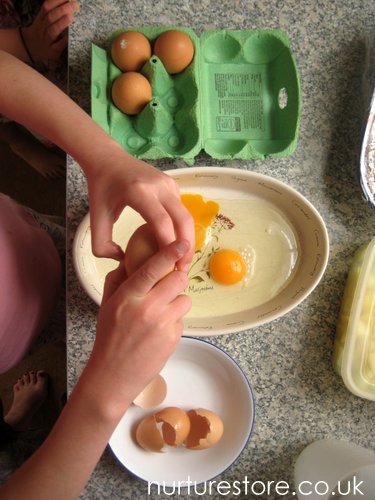 As you crack your egg take a good look inside and chat about what the shell, white and yolk are for. Do cats lay eggs? Which animal lays the largest egg? How many different ways can you cook an egg?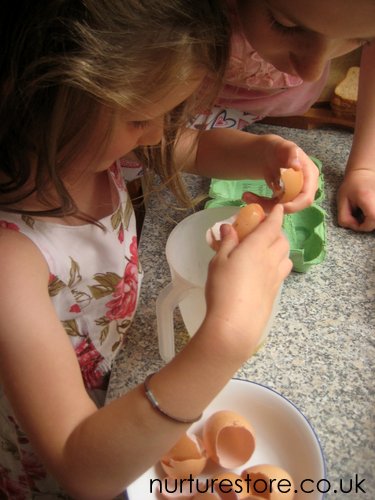 Once you've done some cracking, put your eggs – and the weighing skills you learnt yesterday – to good use and do some baking. Try these pretty mini meringues or a fruity tea loaf  or even bake a cake.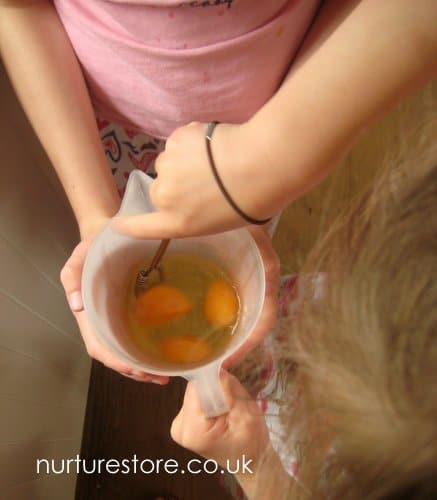 Or simply go for scrambled eggs for lunch. That's what we did!
 Join in with the Brain Boost month
Try this idea and then come over to our Facebook page and tell us what you made with your eggs – show us a picture of your young chefs!
And join us again tomorrow for Brain Boost Question 3.