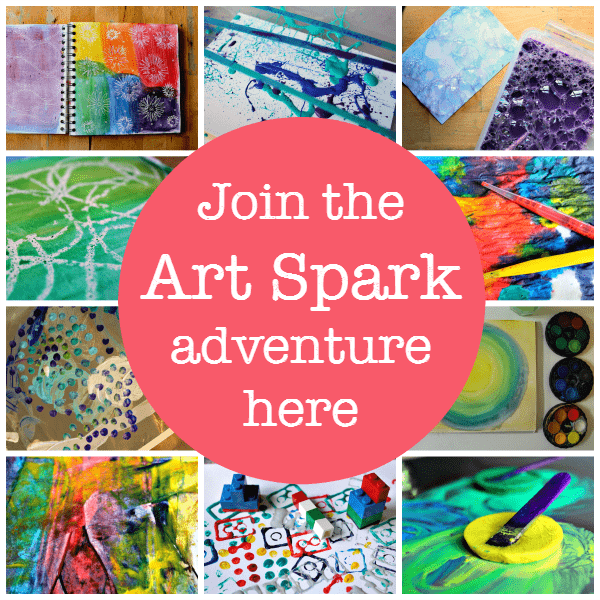 I'll guide you through four weeks of beautiful and fun art projects that you can enjoy with your children. At home or at school, these process art projects will give you an interesting framework of activities that you can weave into your weeks, so your children are engaged, creating and enjoying themselves all through art. See more details of Art Spark here.
---

100 kids art projects
Exploring art is such an important part childhood (and beyond!) With just a simple set of materials you are giving your child the opportunity to explore
the math of shapes, colour mixing, geometry and more;
storytelling and language development as they draw characters, create a scene and talk about their art;
sensory experiences as they swirl paint, smear glue and tear paper;
science discovery as they explore the properties of glue, paint and card;
and the uplifting, joyful discovery of their own voice and vision, and the confidence to express themselves.
In this archive of kids art projects you'll find process art, seasonal crafts, and ideas for exploring new materials. The art projects are indexed by topic, material, technique and theme, to help you find ideas that are just right for your child. Click through, take a look at the all the photos and pick a few to try. [Read more…]