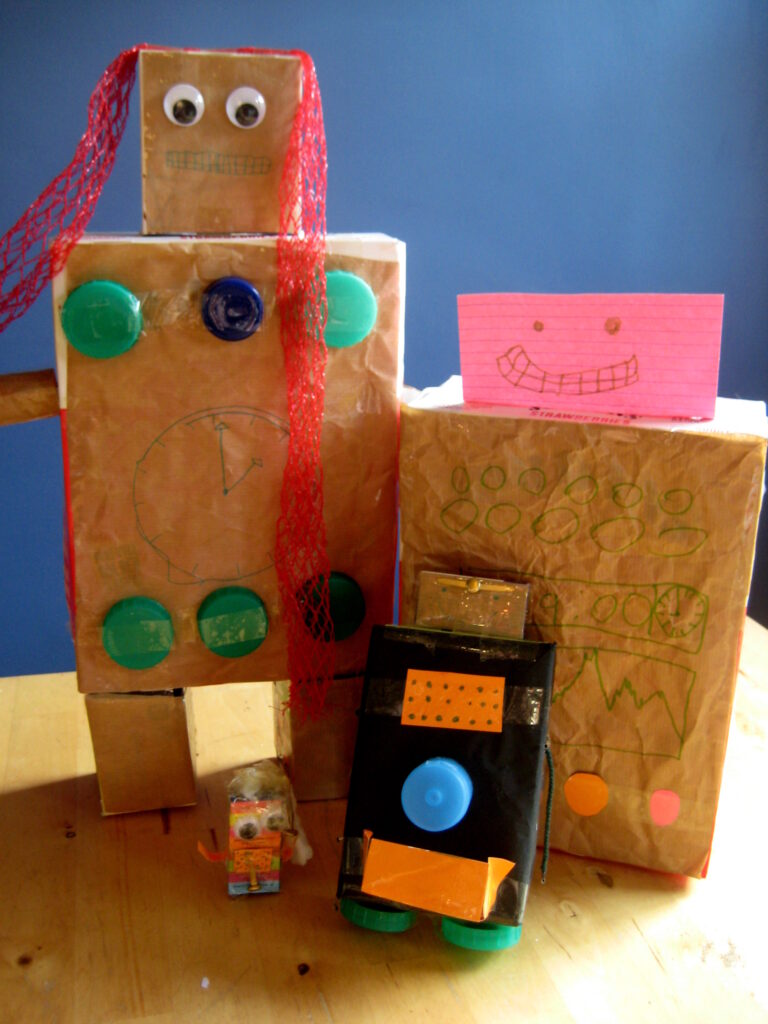 What a sweet family portrait of our junk model robots. Inspired by a book B is reading at school Saturday morning turned into robot making time.

How to make a junk model robot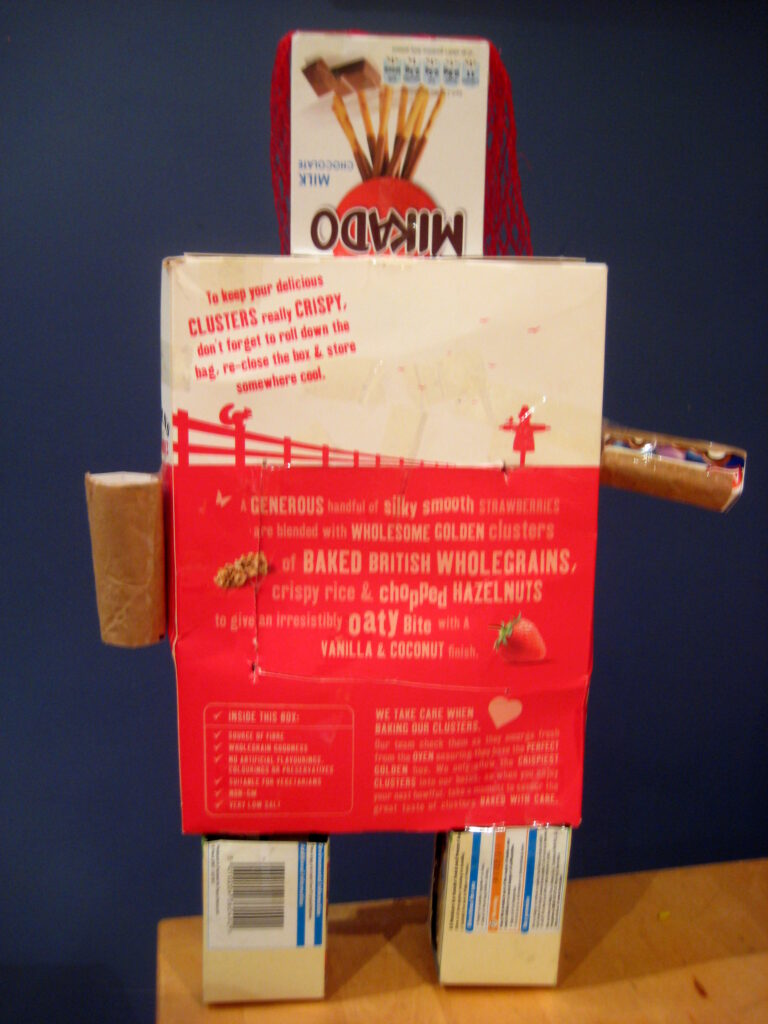 Step one: raid your making box  /  recycling bin  /  kitchen cupboards and see what cardboard boxes are available to create your robot.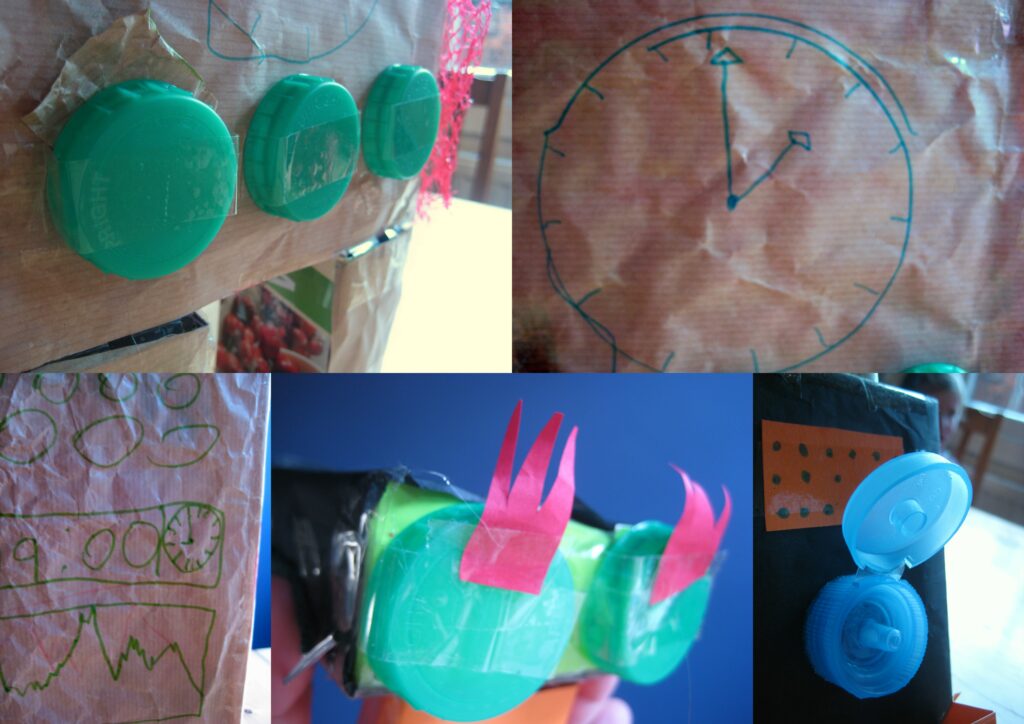 Step two: imagine all the things you'd like you robot to be able to do and add them in as special design features. Time travel, magic potion squirting, turbo boosters – no problem.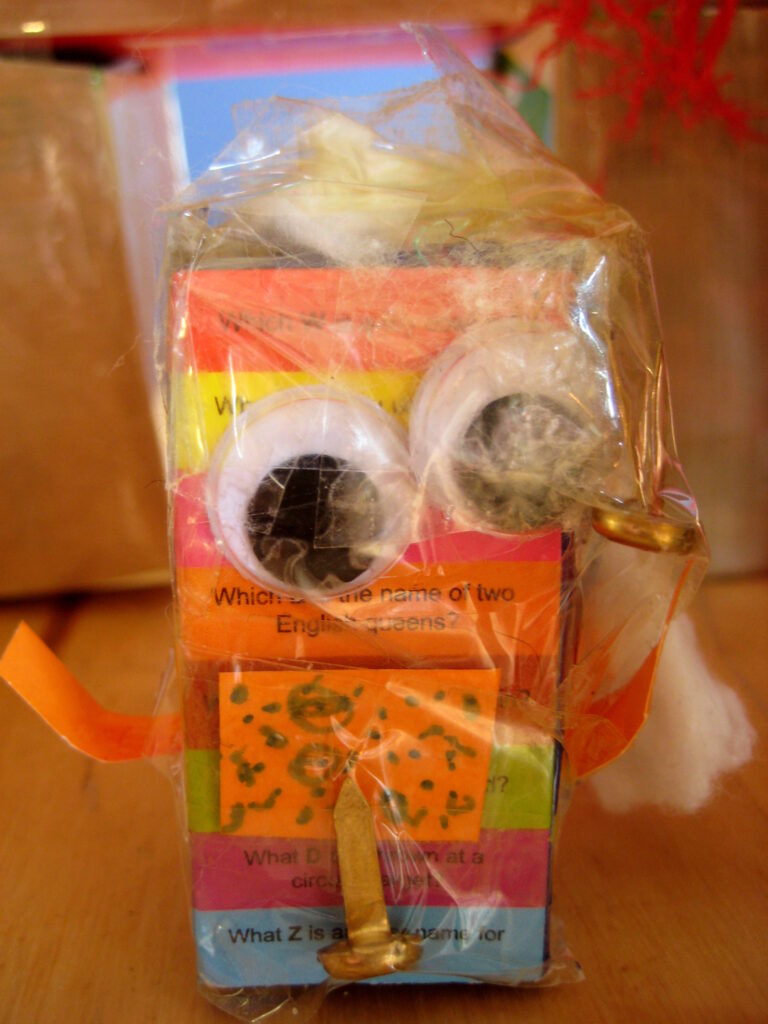 Step three: assemble your robot. Regular readers will know my girls spurn glue in favour of sticky tape every time – no way do they want to hang around waiting for glue to dry when they'd rather be playing with their creations. As you can see here, Miss L loves her sticky tape! Glue or double-sided sticky tape would make for a neater robot, so you may prefer to use these. Split pins are great if you want your robot's arms or head to turn.

Then you're ready to play. You can even turn yourself into a robot and spend the rest of the day walking round with stiff arms and talking in a monotone voice!
More junk modelling ideas
If you like our junk model robots then you might also like the ideas in our free ebook Glorious Junk!
happily shared with sunday showcase and craft schooling sunday and  it's playtime