This candy cane coloured goop is one part science experiment and one part sensory play. Here's the recipe…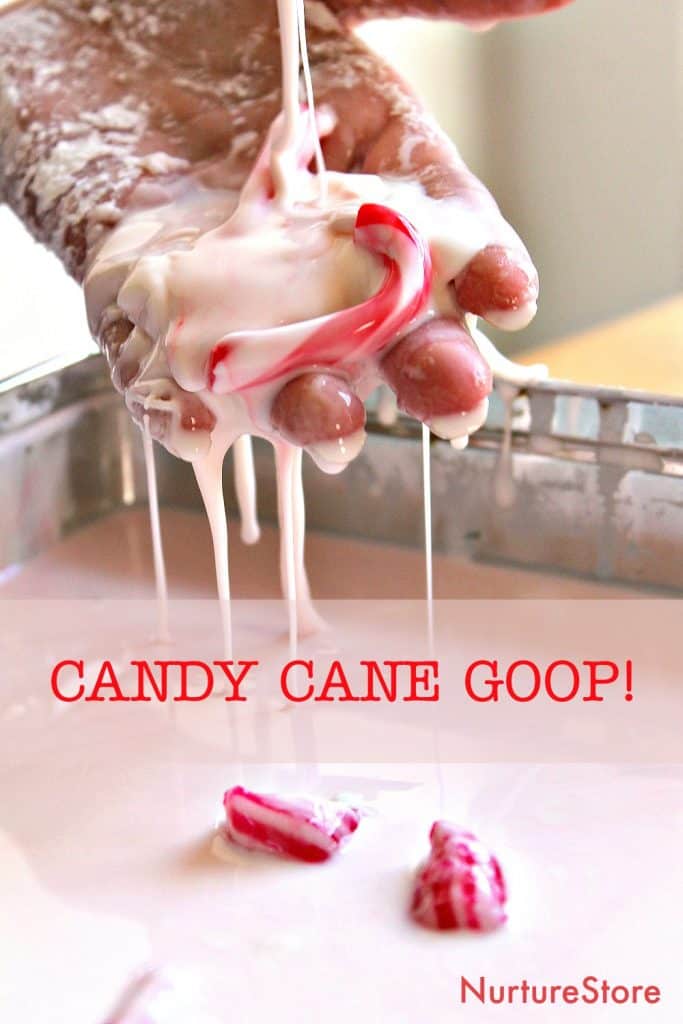 Candy cane goop Christmas messy play

Goop, also known as Oobleck, is a really interesting material to play with. It's neither a liquid nor a solid but rather a non-Newtonian fluid. At times it looks and feels like a liquid, but if you reach in and grab a handful, you can feel it like a solid in your hand. It makes for a great, playful science exploration.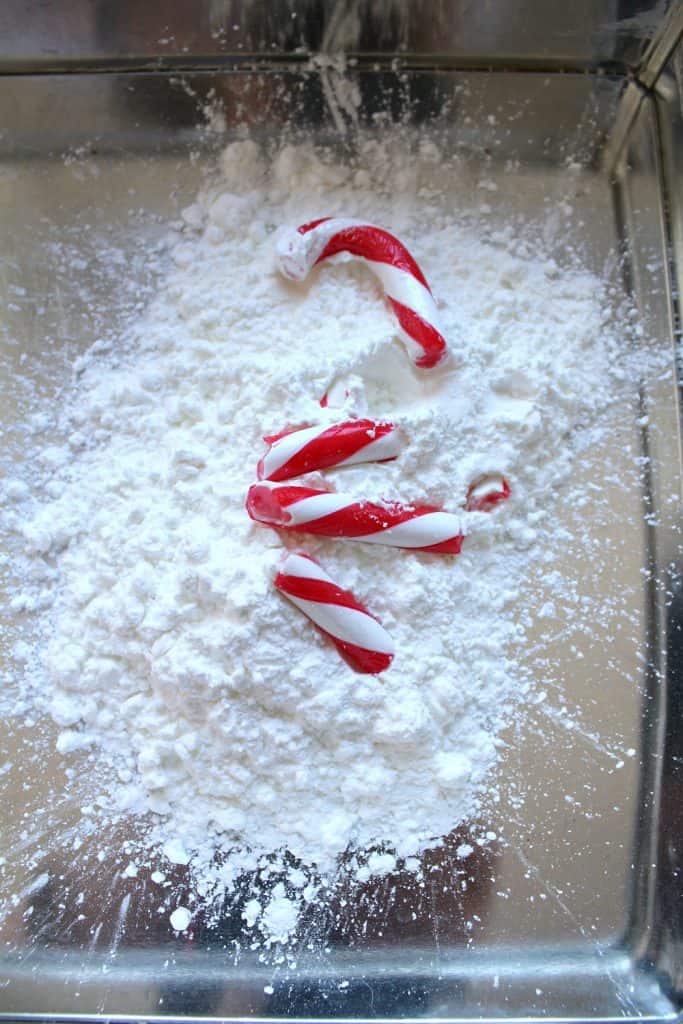 Goop has such an amazing consistency. At times it's a liquid and you can have lots of fun pouring it and letting it trickle through your fingers. See what happens when you sieve it. Then, when you try grabbing some or punching the mixture, you'll notice how solid it feels.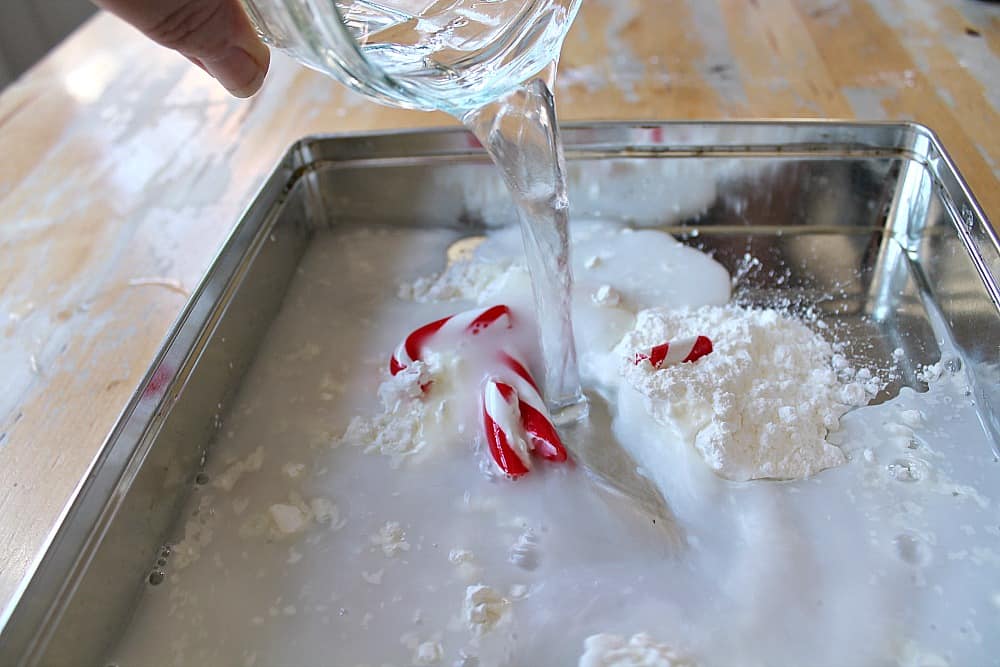 You can use lots of different containers, jugs, and funnels in your goop. Hide things in the tub for children to fish out. Make your goop with more cornstarch / corn flour and less water, to create a thicker texture. This is great for mark making, and you can use it as a sensory writing tray.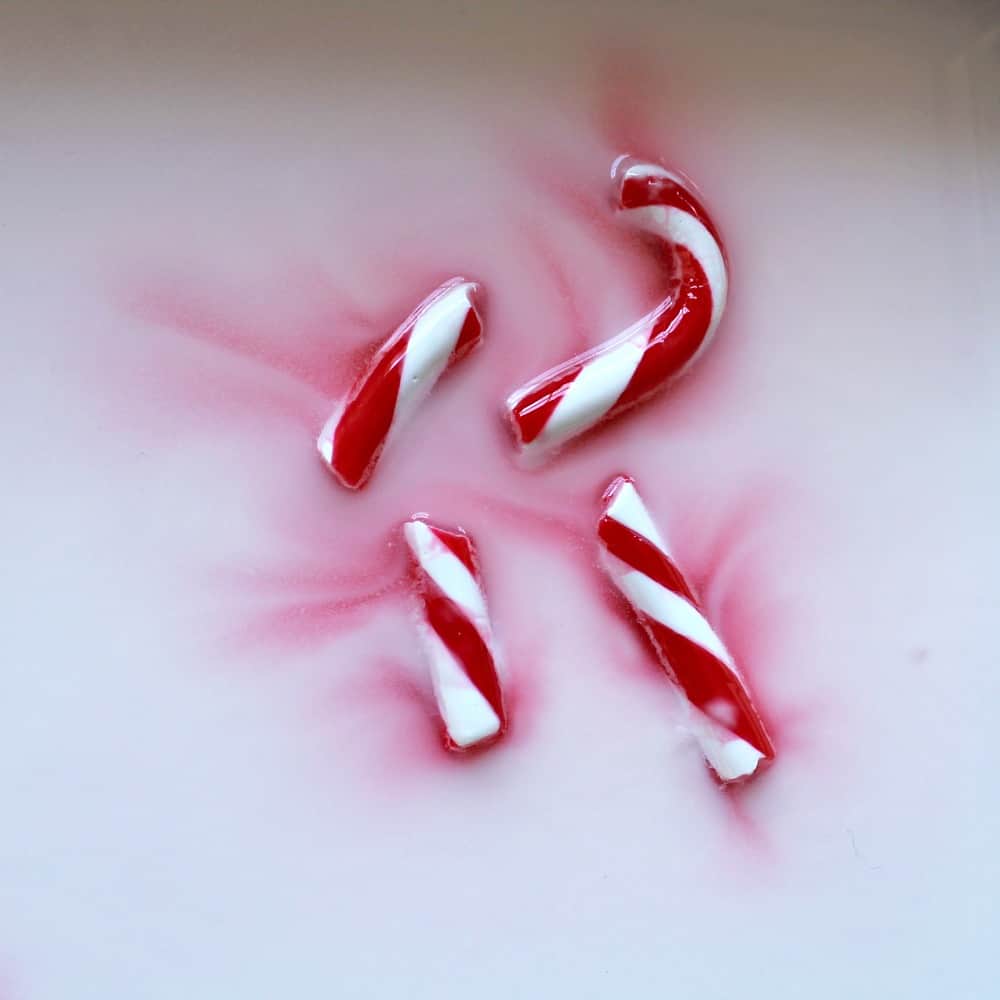 Be aware that goop is very messy. Make sure surfaces are covered and wear an apron while playing. Then you can enjoy some glorious, goopy fun!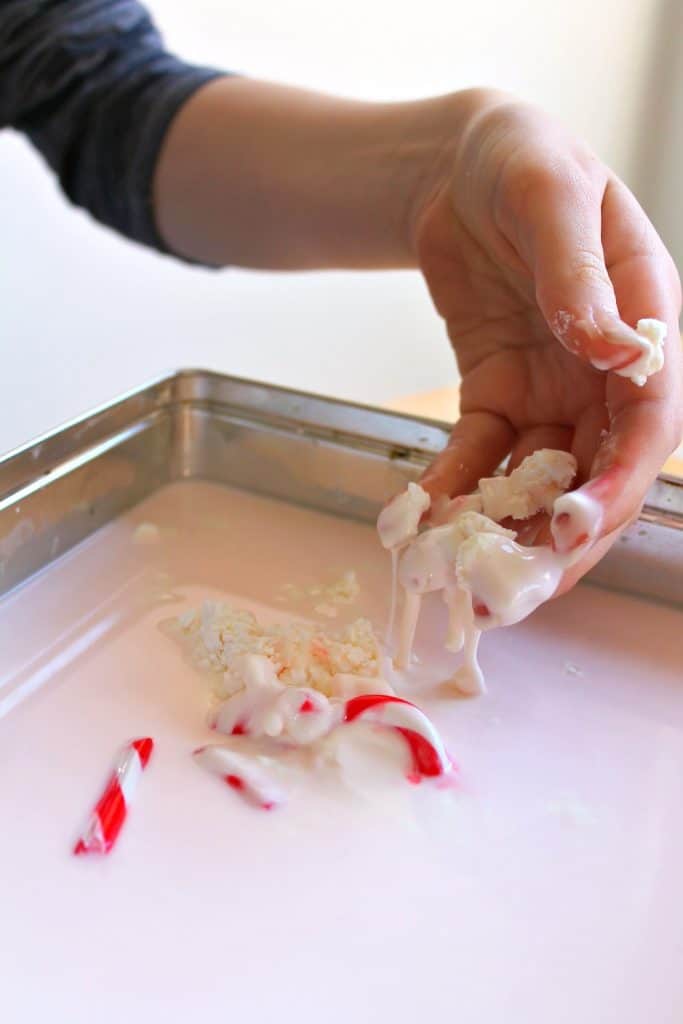 When you've finished playing, remember that the recipe contains flour and so you should not pour it down the sink to dispose of it or it might block your drain.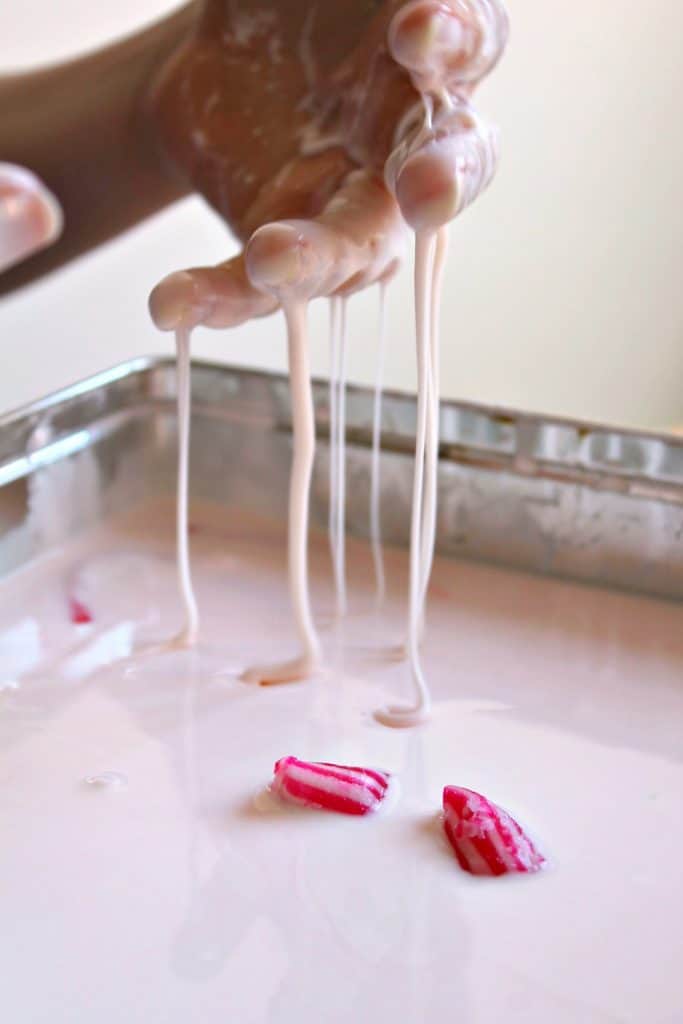 How to make candy cane goop / oobleck
Materials needed:
:: tub or other container
:: cornflour / cornstarch
:: jug
:: water
:: candy canes
:: scoops, spoons, strainer and sieve (optional)
You only need two ingredients to make goop: cornstarch (as it's known in the US) / corn flour (as it's known in the UK) and water.
Take a plastic container and fill it with some cornstarch / corn flour.
Next pour in your water. How much water you add will determine the thickness of your goop. Start with a little water, stirring as you pour it in. It's easier to add more water, if needed, than to keep mixing in more cornstarch / corn flour. Add in a few candy canes and watch what happens to the red stripes!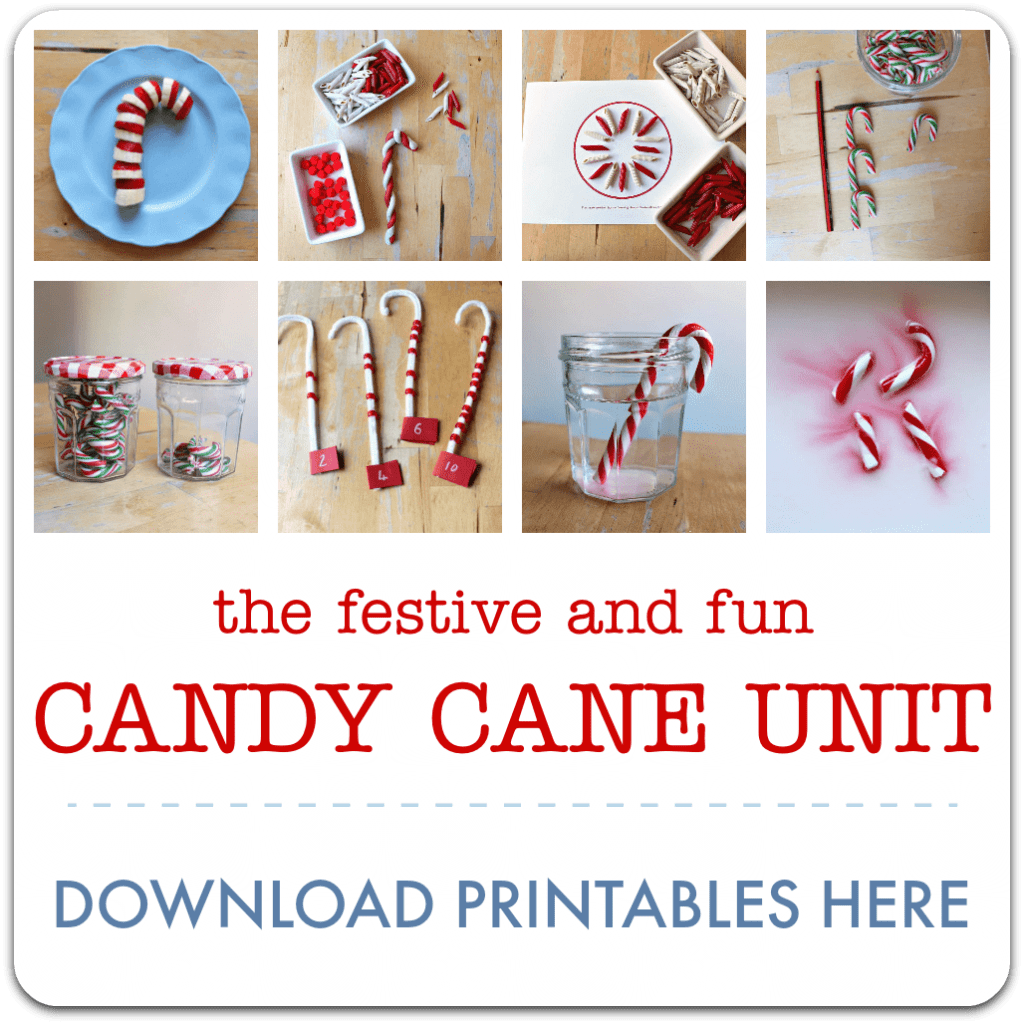 Download your complete Candy Cane Unit
A super fun and festive unit of learning! This kit gives you everything you need to teach an engaging program of activities all based around candy canes. With ideas for math, literacy, science, play, sensory, arts and crafts your children will love learning all through the holiday season.
:: over 60 pages of lessons, activities, and printables
:: a complete unit of candy cane themed math, science, literacy, arts and crafts, sensory, and play
:: materials lists and bonus printables make it so easy!
:: everything planned for you, so you can enjoy it as much as your children do
:: fun and festive, and packed with engaging learning
:: created with children aged 4 to 8 in mind
Click here to get your copy of the complete Candy Cane Unit.