Here's one of our favourite simple art ideas  – painting on foil, which is lots of fun, great for sensory play, and creates gorgeous collaborative art.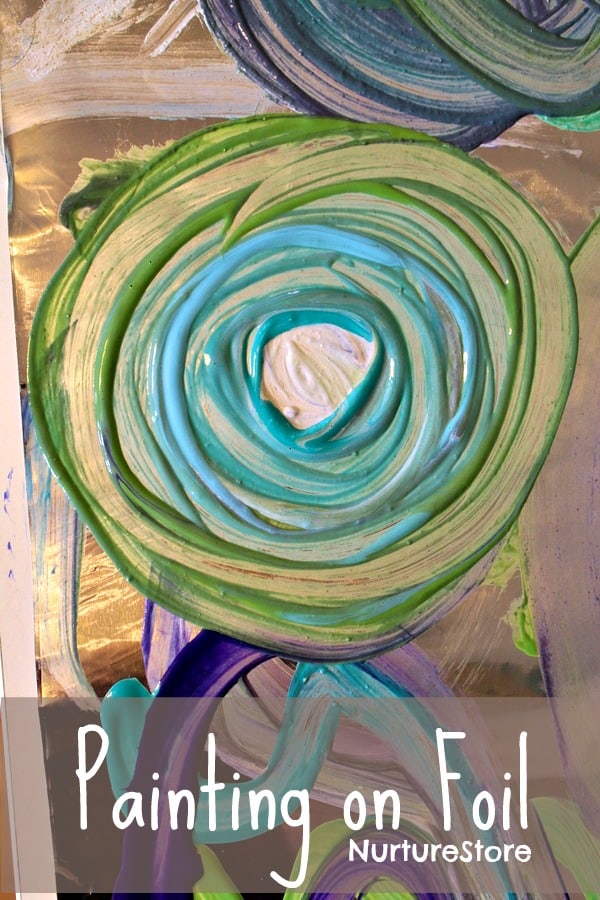 Simple art ideas :: painting on foil
Sometimes you need a quick rescue remedy – something that's easy to set up, will engage a group of children, and hopefully perk up a gloomy day or grumpy kiddos. This simple set up of painting on foil is one of those activities. All you need is a roll of kitchen foil, some paint, and either brushes or hands to create some art.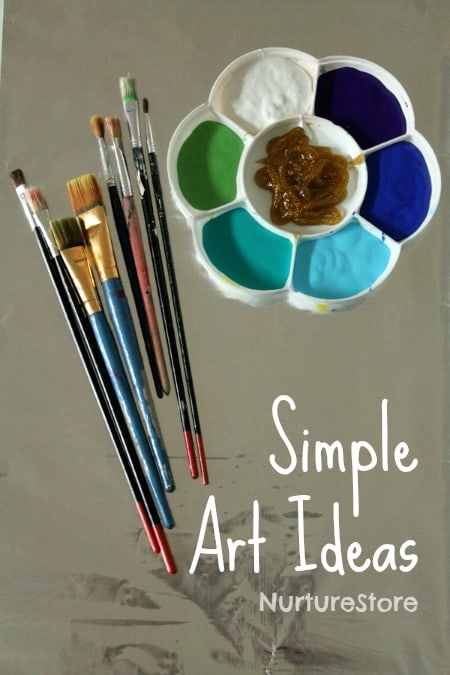 I laid out our roll of foil on the table, fastening it in place with a little sticky tape at the corners. The children used paint brushes today, so I set out a palette with their pick of colours, but you might like to squirt some paint straight onto the foil and swoosh it around with your hands – super sensory play.
Then it's all-join-in time. The foil is an interesting surface to paint on – quite different to paper, which is most likely what your children are used to. The foil is very smooth, so the paint glides, and sits on the surface rather than being absorbed a with paper. The shiny surface adds an extra sensory element, and it makes a noise as you paint on it too.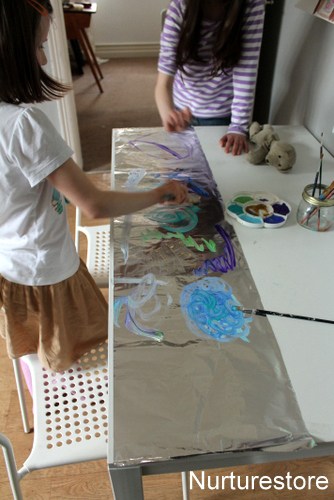 And you can make all sorts of gorgeous patterns, from waves…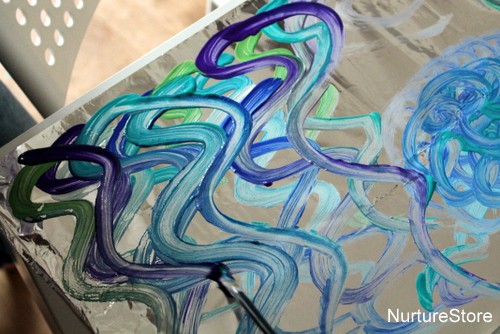 to follow-the-leader dots…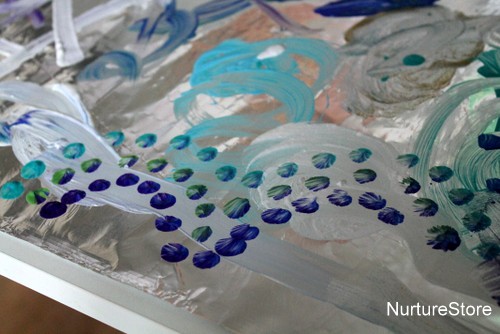 and mandala shapes.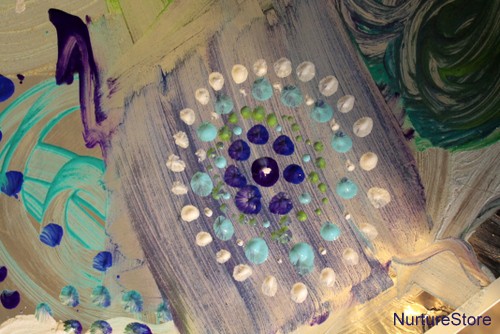 Laid out on the table, the foil can be a canvas for a big collaborative piece, with everyone painting their own section, or overlapping across the foil, layering the paint and colours as you go.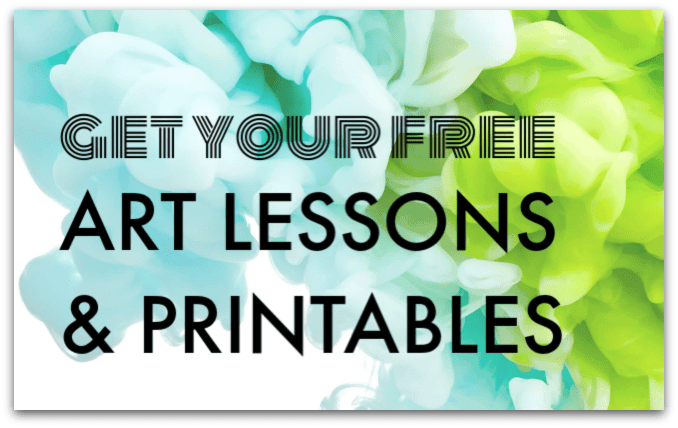 Do More Art!
Let me make it easy for you to do more art with your children.
Pop your email address in the box below and you'll get:
:: free art lessons sent to your inbox
:: lessons on famous artists with linked art projects
:: lessons on new art techniques to broaden your art skills
:: ideas for art adventures to have fun and enjoy the process of creating
:: resources for seasonal and holiday arts and crafts
:: access to my free printables library
Our lessons are perfect for children of all ages, and for school, home, and community groups.
Don't miss out!
Sign up below and let's get started.
---
* By subscribing, you consent to our use of your personal data as per our Privacy Policy, which includes agreeing to receiving interest-based email from us.
---