Here's one of our favourite simple art ideas  – painting on foil, which is lots of fun, great for sensory play, and creates gorgeous collaborative art.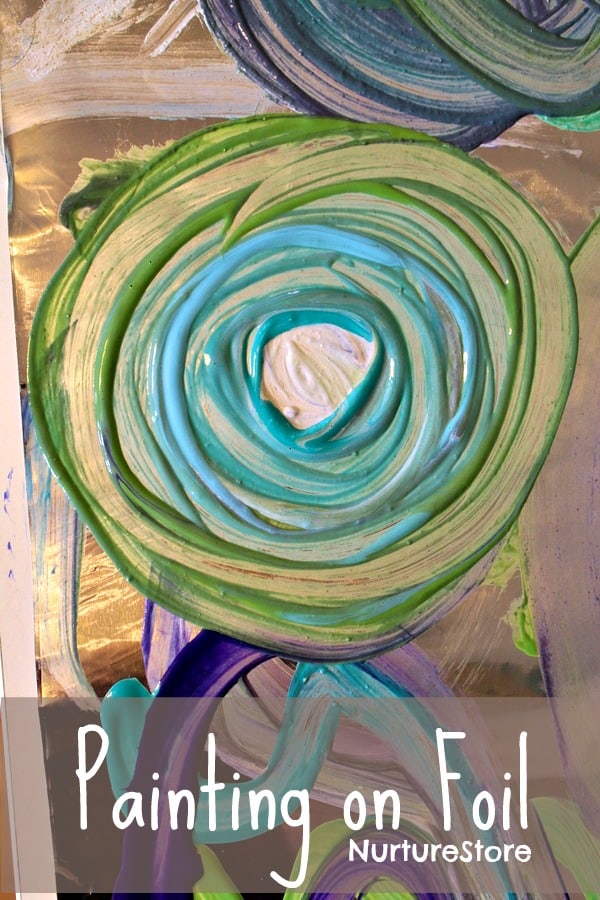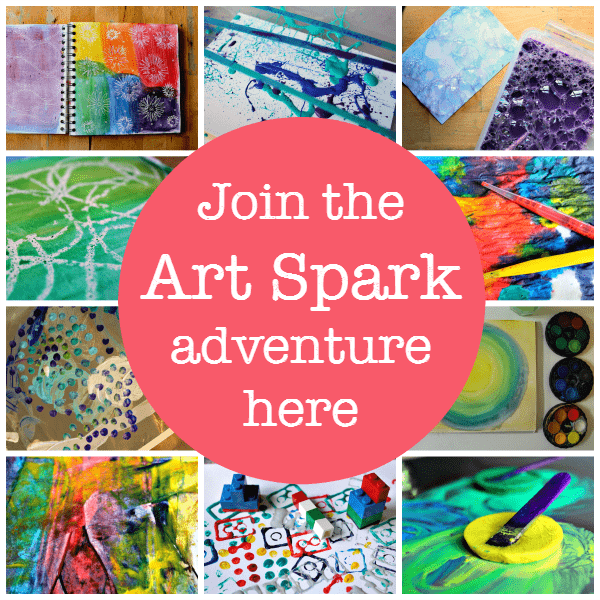 Connect with your children through art.
This art course will help you enjoy creativity and connection with your family, exploring art materials and techniques along the way.
See more details of Art Spark here.

Simple art ideas :: painting on foil
Sometimes you need a quick rescue remedy – something that's easy to set up, will engage a group of children, and hopefully perk up a gloomy day or grumpy kiddos. This simple set up of painting on foil is one of those activities. All you need is a roll of kitchen foil, some paint, and either brushes or hands to create some art.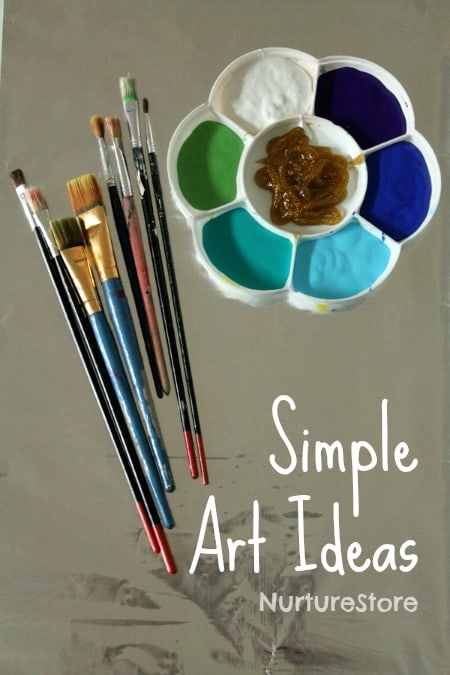 I laid out our roll of foil on the table, fastening it in place with a little sticky tape at the corners. The children used paint brushes today, so I set out a palette with their pick of colours, but you might like to squirt some paint straight onto the foil and swoosh it around with your hands – super sensory play.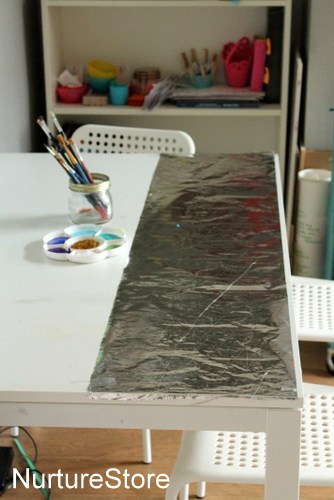 Then it's all-join-in time. The foil is an interesting surface to paint on – quite different to paper, which is most likely what your children are used to. The foil is very smooth, so the paint glides, and sits on the surface rather than being absorbed a with paper. The shiny surface adds an extra sensory element, and it makes a noise as you paint on it too.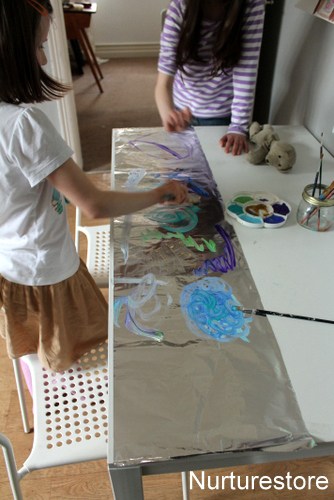 And you can make all sorts of gorgeous patterns, from waves…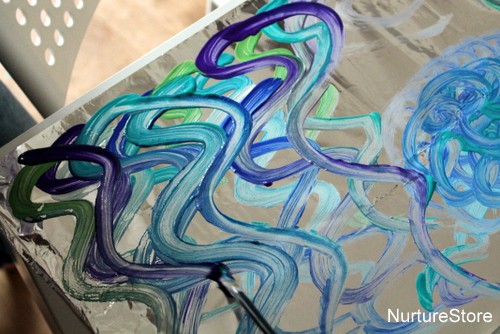 to follow-the-leader dots…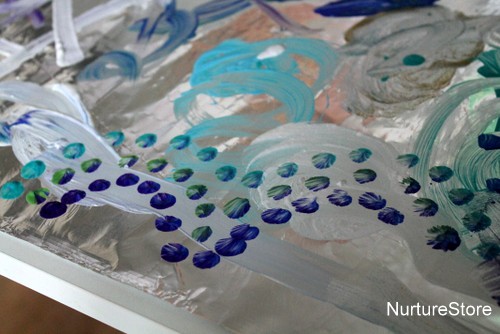 and mandala shapes.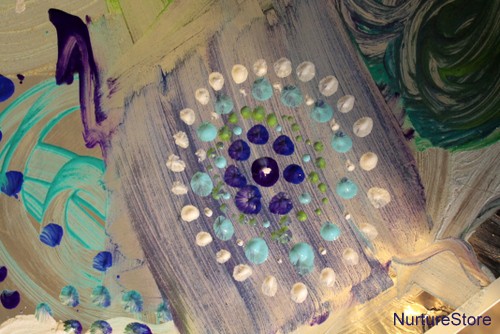 Laid out on the table, the foil can be a canvas for a big collaborative piece, with everyone painting their own section, or overlapping across the foil, layering the paint and colours as you go.


Nurture art with the Art Spark resources!
My Art Spark resources will give you everything you need to start a joyful art practice with your children. There are two new ebooks and an online art course for your family or class. Use them and you'll be bursting with enthusiasm and ideas that will help you make art happen. Click here to see more.