Grab one of these brilliant books about nature and take your reading outdoors to an amazing outdoor reading area!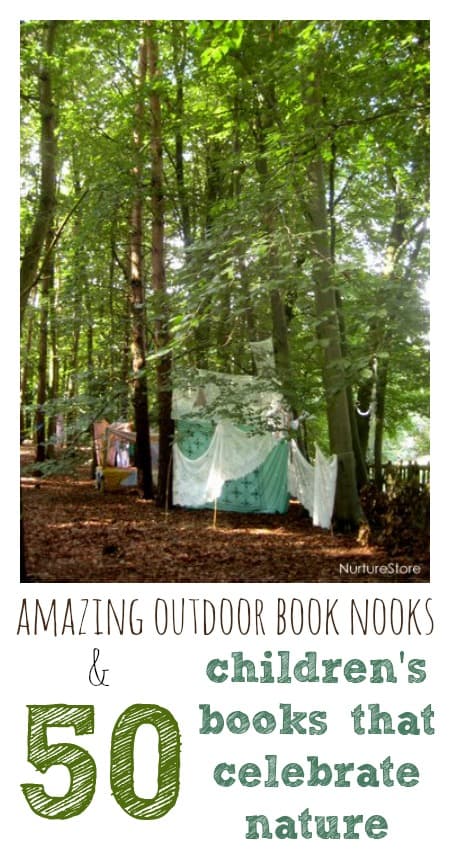 Amazing outdoor book nooks and the top 50 children's books about nature
I love outdoor classrooms. Anything you teach and learn indoors can happen outdoors too, with all the added benefits of connecting children to nature and enjoying the fresh air and open surroundings.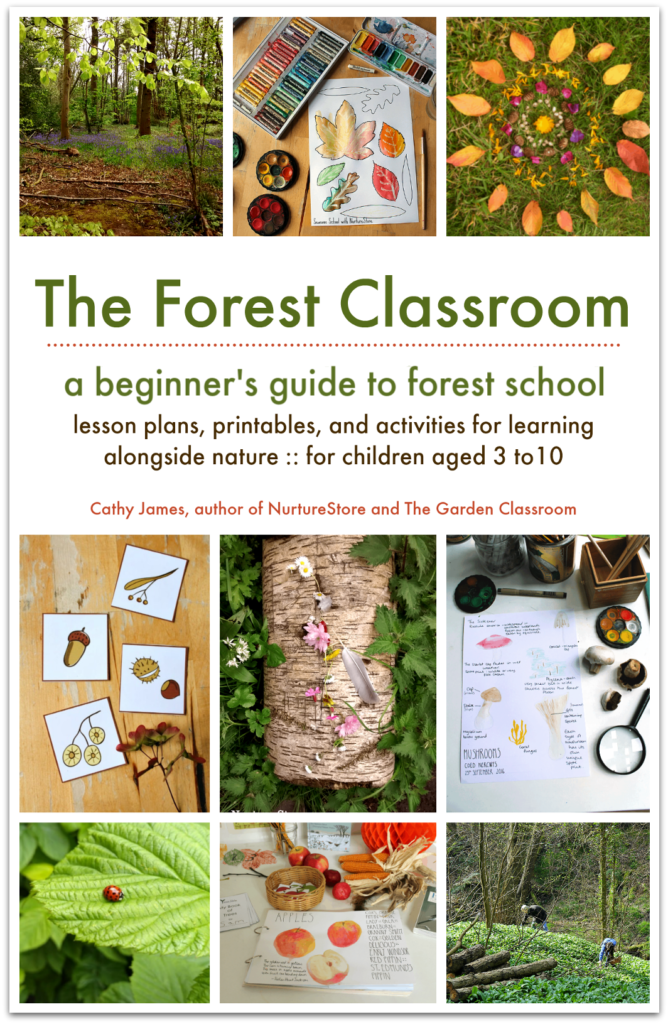 Ready-made forest school lesson plans
Have you got your copy of The Forest Classroom yet? It is the perfect beginner's guide to running a successful forest school. Download your forest school guide here.
A forest classroom is a place of adventure, discovery, and imagination. It can also be a wonderful place to learn about math and science, explore art and crafts, and develop language and social skills.
The Forest Classroom is a practical guide which will show you how to engage your children in fun and educational forest-school activities.
These ready-made forest school lesson plans are suitable for forest school leaders, teachers, childcarers and parents with children aged 4 to 10, to learn in a forest, school nature area, local park or your own backyard.
Get your copy of The Forest Classroom here and you'll be ready to head straight outdoors and enjoy teaching, using our ready-made lesson plans.
We're just back from the Just So festival where there was a whole section of the forest devoted to wonderful den building.
Some of the dens were ready prepared, for hiding, playing and generally relaxing and daydreaming in.
In other places, there were stashes of fabric, rope, and pegs so the visiting children could all make their own dens, hung from the trees.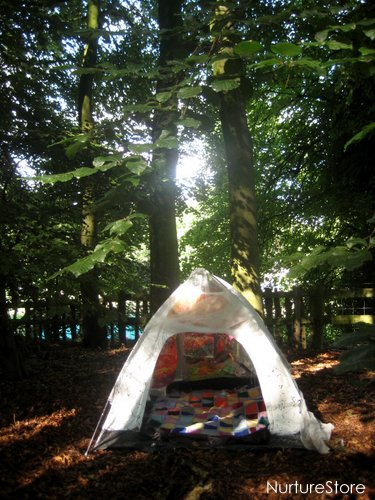 Don't you think they'd make fantastic book nooks in a forest school?
You may not have the same space and soaring trees as the Just So festival but I bet you could find space for a pop-up tent like this one. It would be perfect for an outdoor World Book Day event.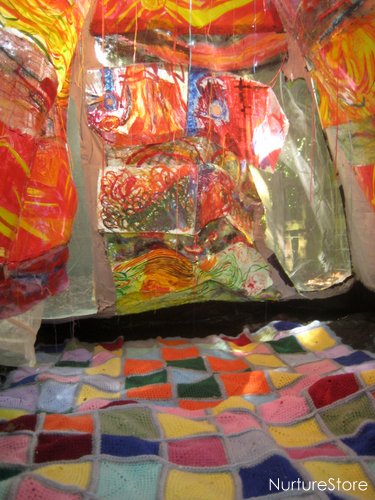 Just look how wonderful it is inside. It's a lovely sensory space.
Add in a few cushions and a pile of books and these dens become cosy book nooks, that invite in children and encourage them to rest a while and read.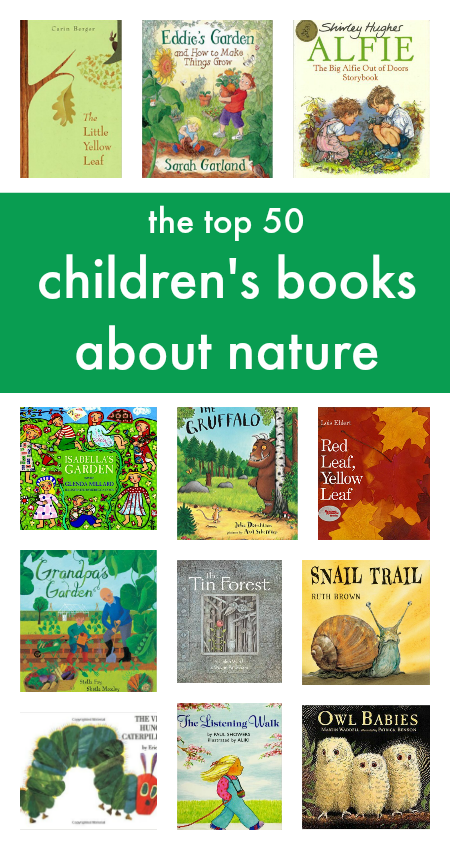 The Top 50 children's books about nature
And what should you read in your outdoor book nook?
Something inspiring, that celebrates nature of course!
Here are fifty fabulous books about animals, forests, gardens, and more, as suggested by the members of the NurtureStore community.
{Disclosure: We received a free family invitation to visit the Just So Festival and share it with you. All views are my own and I'm happy to tell you we love the festival and think it's a fabulous place for families. You can see more of the festival here}