Use this delightful storytelling tin to invite your children to create a bird small world with lots of language and imaginative play.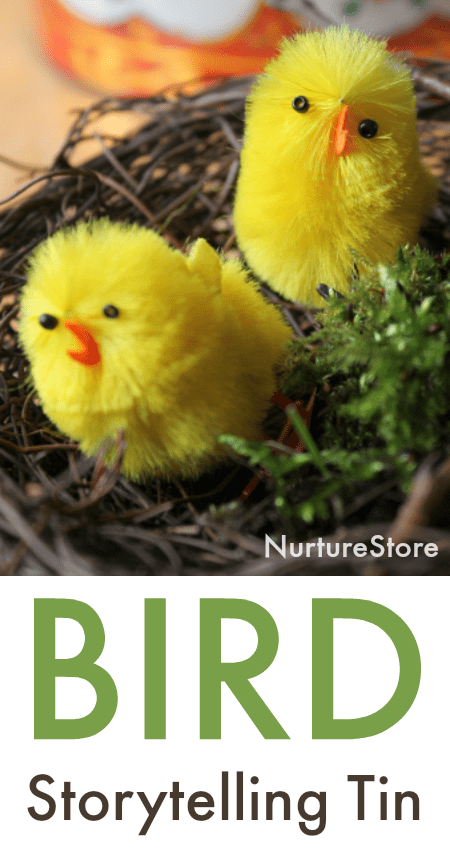 Bird small world storytelling tin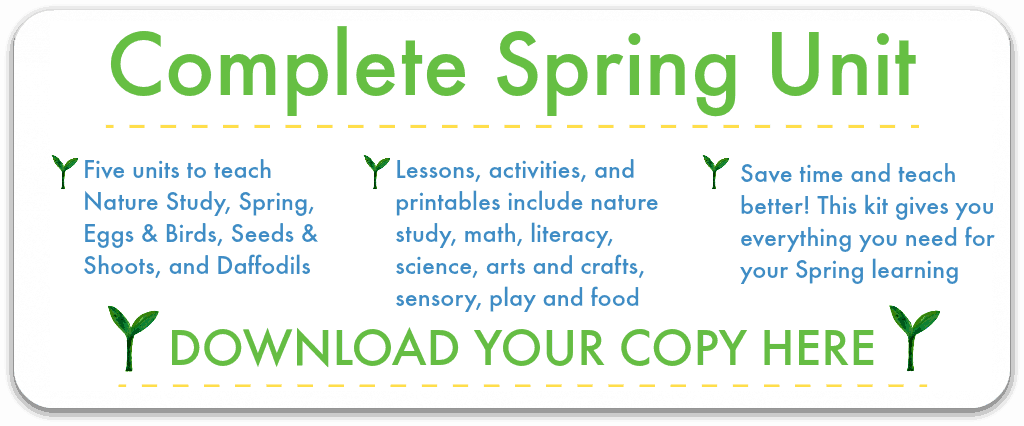 Bird Story Telling Tin
A Storytelling Tin is wonderful to use with young children, as a conversation starter, as an invitation to play, and as a prompt for telling your own stories.
I use this lovely vintage biscuit tin as our storytelling tin. What's inside today? There's a story waiting within, ready to be told. Open the lid and see who's come to play!
See my full resource of bird and egg lesson plans here.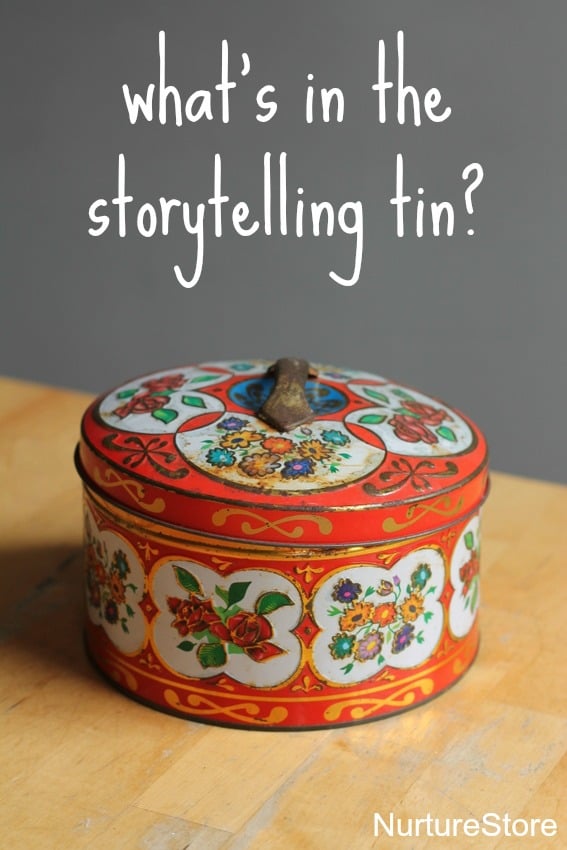 How to Make a Story Telling Tin
Inside you can gather together any assortment of loose parts and toys that you like, to match any theme.
In a bird storytelling tin you could have:
:: toy birds, or our bird printable puppets
:: toy nests
:: toy eggs
:: twigs
:: feathers
:: moss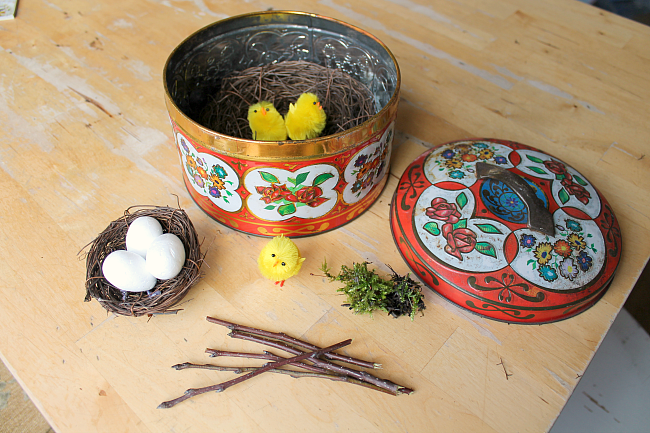 How to play with your bird small world
Open up the lid and invite your children to tell a story with the contents.
Take a look at each item in turn and chat about them. What are they? What do they look like? How do the feel?
My daughter likes to play this on a big roll of paper or on a white board laid on the table, so she can also draw a map or landscape for the story.
You can tell stories from your imagination, or act out realistic bird behaviour you have seen on your nature walks.
You can use the tin again and again, swapping the contents every so often to spark new stories.
Extension idea: You might like to film your children playing, so they can watch back the story they have created.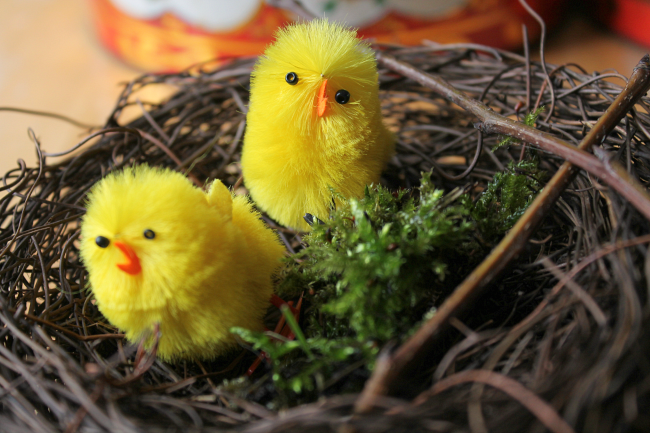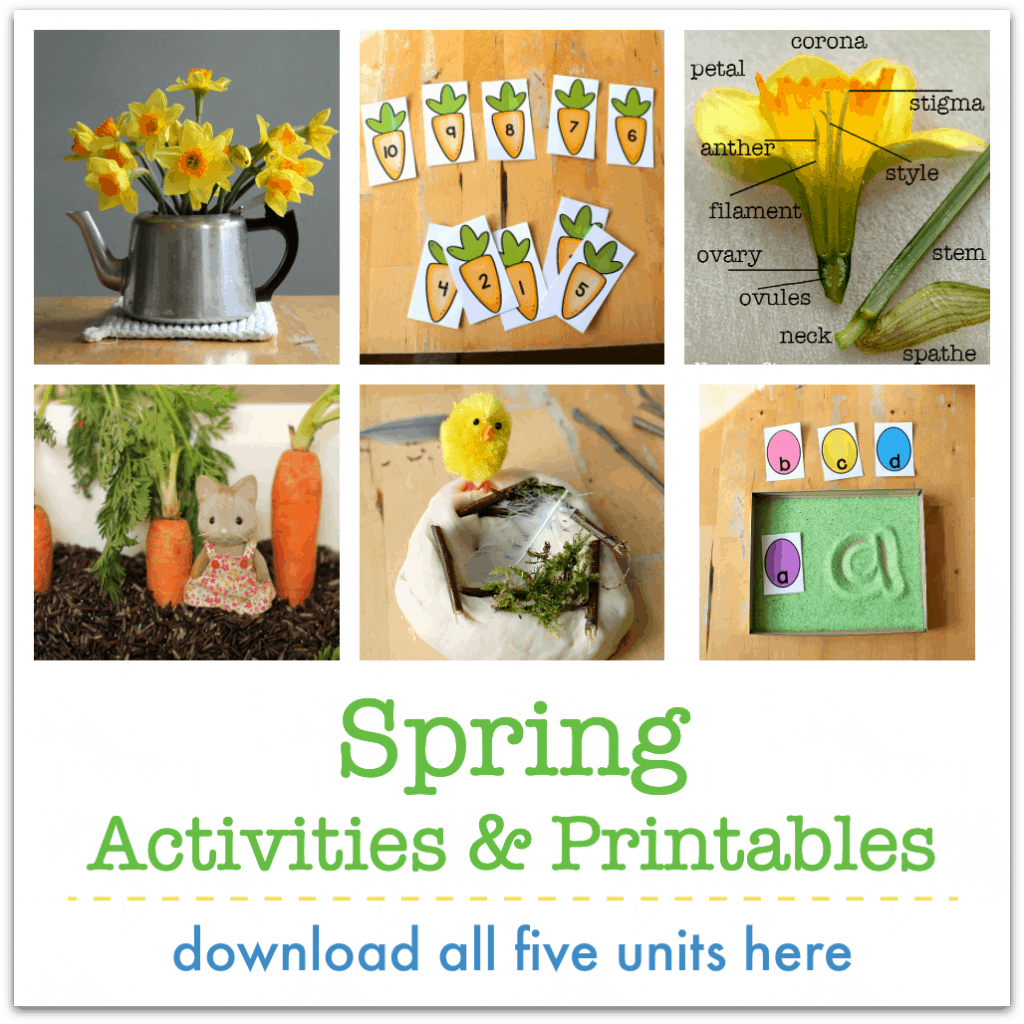 Download all the Spring units and printables
Download our complete Spring lesson plans, activities and printables and your spring teaching will be so easy!
:: five complete units of ebooks and printables for Nature Study, Welcome Spring, Daffodils, Seeds and Shoots, and Eggs and Birds
:: over 50 engaging activities and lesson plans that your children will love
:: over 30 pages of printables that make teaching so easy
:: a balanced programme of math, science, literacy, arts and crafts, nature study, sensory and imaginative play
:: a practical resource that you can start using today, in class or at home
:: weeks worth of learning all planned for you, to take you right through the season
:: created with children aged 4 to 8 in mind
You're going to love this super useful resource!