If you're learning about birds this spring, use these ideas to set up a bird investigation table to invite your children to explore, wonder, and learn about birds.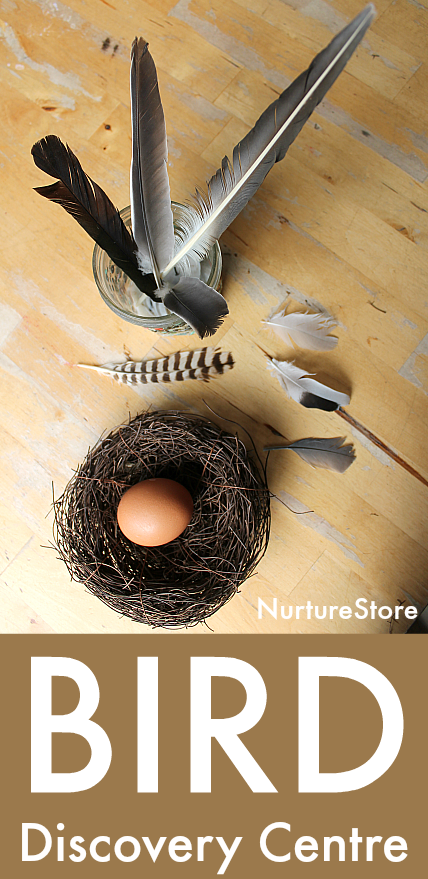 Learning about birds investigation table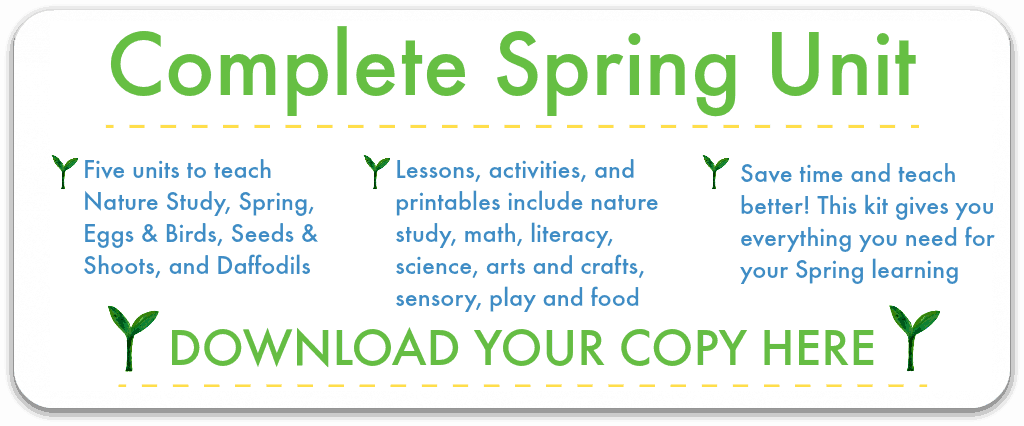 Bird Investigation Table
See my full week of egg and bird theme lesson plans here.
With our focus on eggs and birds in our Spring Lessons Plans, you could make a special feature on your nature table or set up a little place for some bird investigation.
The idea of an investigation table is to gather together a few resources for your children, to catch their interest and spark some wondering. You can use an investigation to support something your children are interested in, to go alongside something you have seen elsewhere, and to add additional resources to something you are learning about.
You might set up the table yourself to get things started, but it's always best to involve your children in gathering the materials. Once you've introduced the idea you might find they start to set up investigation displays of their own and invite you to come and have a look!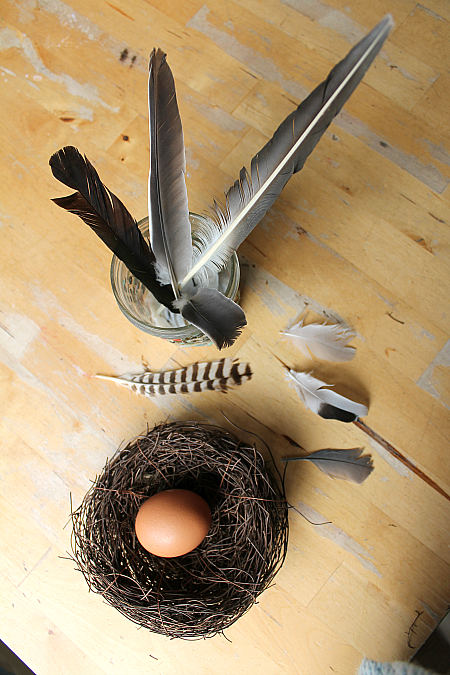 How to make a bird discovery centre
For a bird investigation table you might set out:
:: pictures of birds, both ones you see locally and exotic ones. You might use your own photographs, prints, postcards, cuttings from magazines, your own bird crafts, or the printable bird puppets that you'll find in the Eggs and birds Unit
:: a bird ID book
:: a bird magazine – the RSPB have versions for younger children and teenagers
:: eggs – plastic and toys ones are easy to get hold of and let children handle them easily. You could also have a hen or duck egg to look at. (Don't take any eggs from the wild.)
:: a nest – you can find nest decorations in lots of shops around Easter time. Although it's wonderful to see a real nest, I would never take one from the wild. Even if it looks abandoned it may be used in the following year, so best to just use eyes to look at a wild nest – you could get a closer look with binoculars – and have a pretend nest for your children to handle, or watch this video
:: toy / model birds
:: a selection of nest-building materials such as twigs, moss and grass
:: a selection of feathers, gathered on your nature walks
:: a magnifying glass to look up-close at your finds
:: paper, pens, and paints so you can make notes and sketches of what you find – and the questions you are wondering about – to go in your nature journals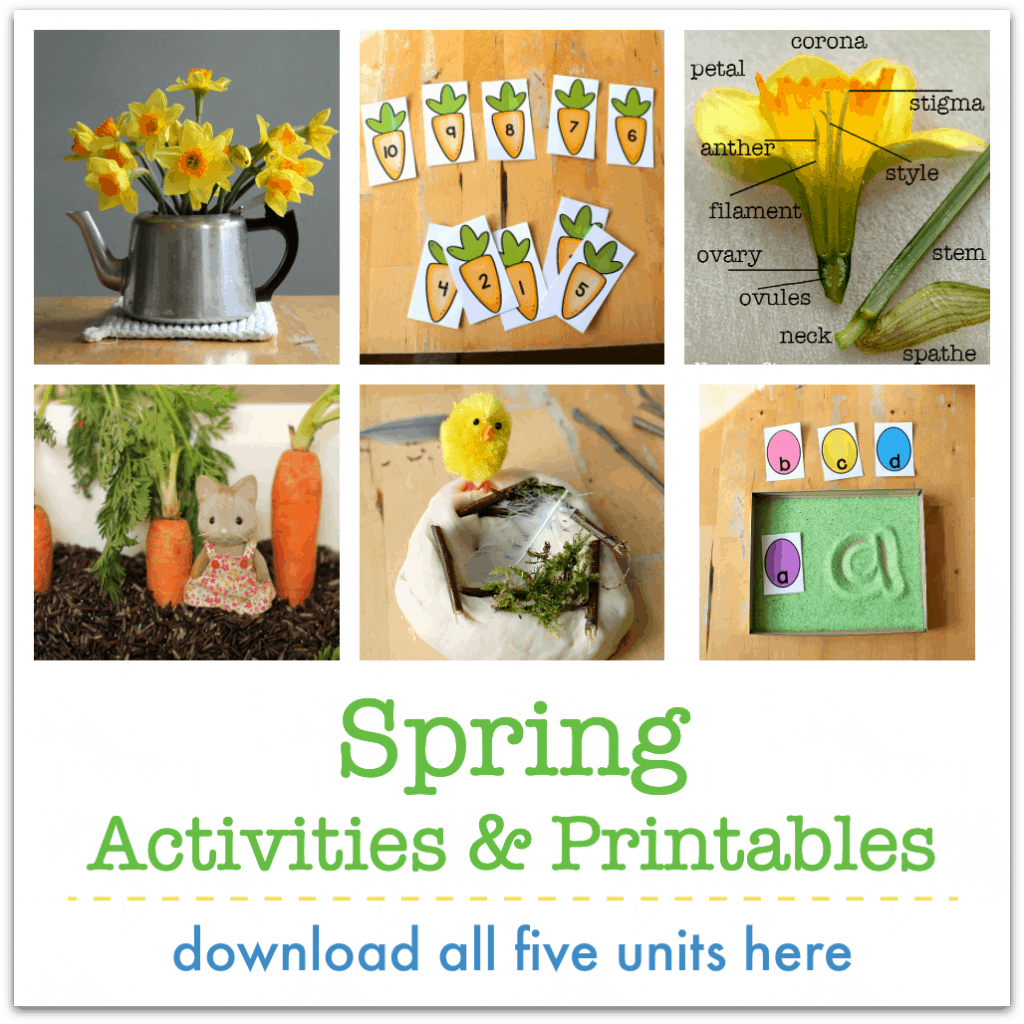 Download all the Spring units and printables
Download our complete Spring lesson plans, activities and printables and your spring teaching will be so easy!
:: five complete units of ebooks and printables for Nature Study, Welcome Spring, Daffodils, Seeds and Shoots, and Eggs and Birds
:: over 50 engaging activities and lesson plans that your children will love
:: over 30 pages of printables that make teaching so easy
:: a balanced programme of math, science, literacy, arts and crafts, nature study, sensory and imaginative play
:: a practical resource that you can start using today, in class or at home
:: weeks worth of learning all planned for you, to take you right through the season
:: created with children aged 4 to 8 in mind
You're going to love this super useful resource!