Combine my natural play dough recipe, loose parts, and a free bird puppet printable to explore how birds make nests, and enjoy some bird-themed sensory and imaginary play.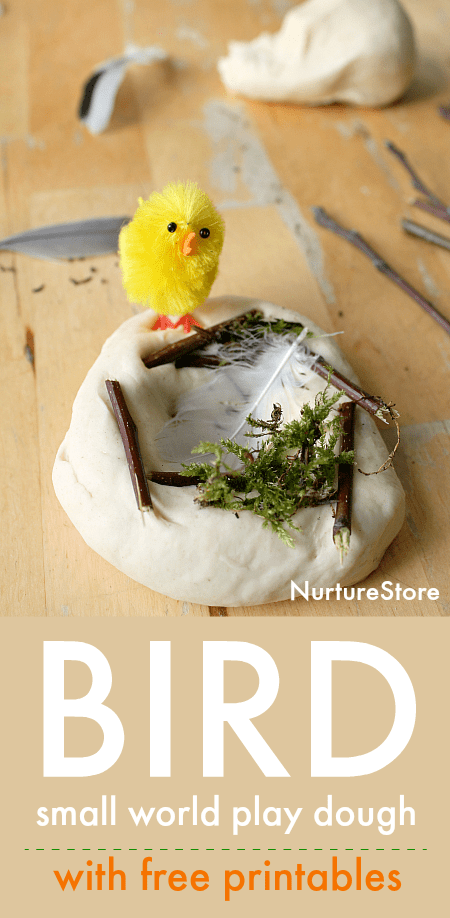 Bird Play Dough with Printable Birds
---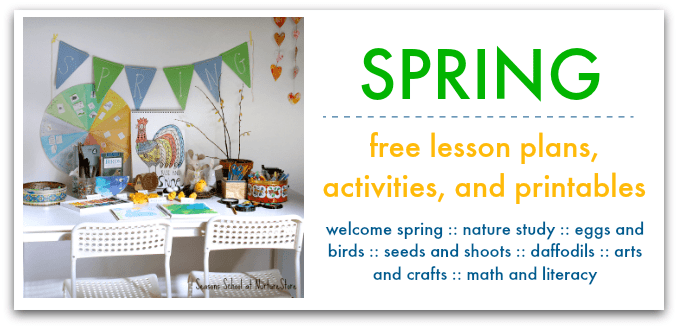 ---
This activity is part of my Spring Activities resources, which include an introduction to the season and complete units on Daffodils, Eggs, Seeds and Shoots, and running a Nature Study project. See our full resources and free printables here.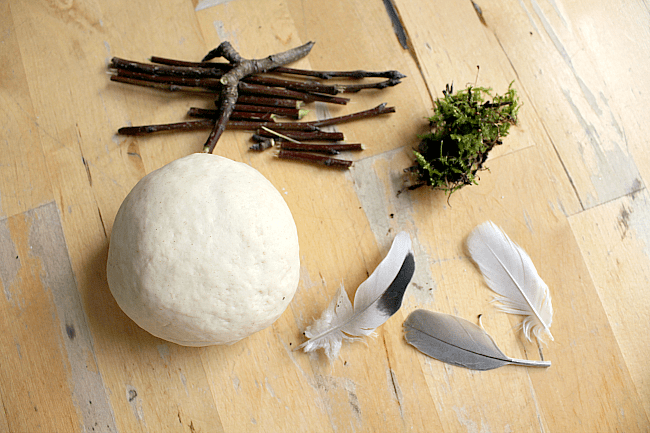 Bird Play Dough with Printable Birds
Pair up play dough with a few accessories to make birds and nests. You can use this for sensory play, storytelling/imaginary play, and to investigate the science of how to build a nest.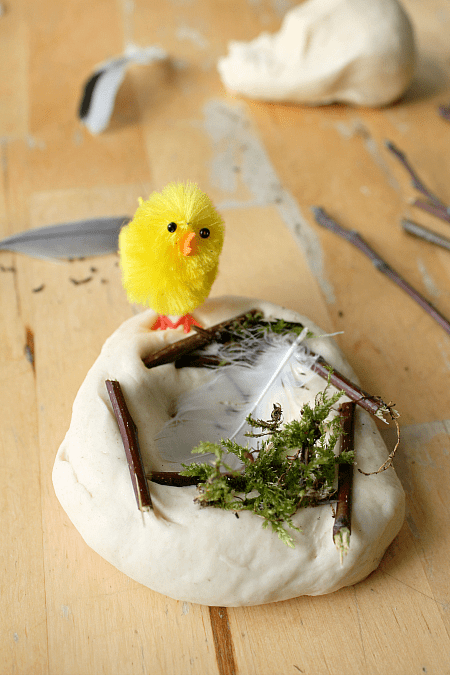 For this investigation to play you can offer:
:: play dough, whether store-bought or home homemade (here's my favourite recipe)
:: birds – you can use homemade birds, store bought (you'll find lots of little chicks in gift stores around this time of year, and Safari Toobs have more realistic bird sets ) or use my free bird puppets printable (see below). You can also make your own birds out of the play dough
:: nest building materials – twigs, feathers, straw, grass, moss
:: plastic eggs
:: bird seed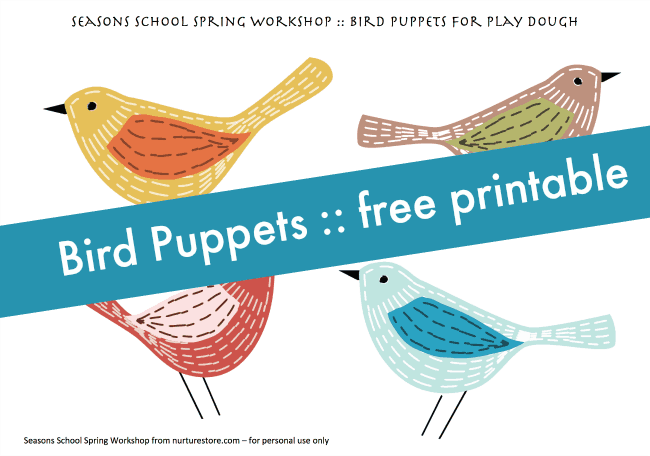 How to download the printable bird puppets
NurtureStore subscribers can use my free bird puppet printable: print them on card, cut them out, laminate if you wish – play!
Get ALL my free printables by joining the NurtureStore community and gaining instant access to my free resource library, including this printable.
Pop your email address in the box below, select both options, and you'll get instant access to all my free printables, lesson plans, activity ideas and a whole lot more!
Be sure to check your email for the confirmation email, and you will receive instant access to the whole Creative Kids Learning Library.
If you are already a NurtureStore subscriber: pop your email address in the box below to 'sign in' and you will be re-directed to the Creative Kids Library where you will find all our free printables.
Bird graphics used under license from theinknest