Combine my natural play dough recipe, loose parts, and a free bird puppet printable to explore how birds make nests, and enjoy some bird-themed sensory and imaginary play.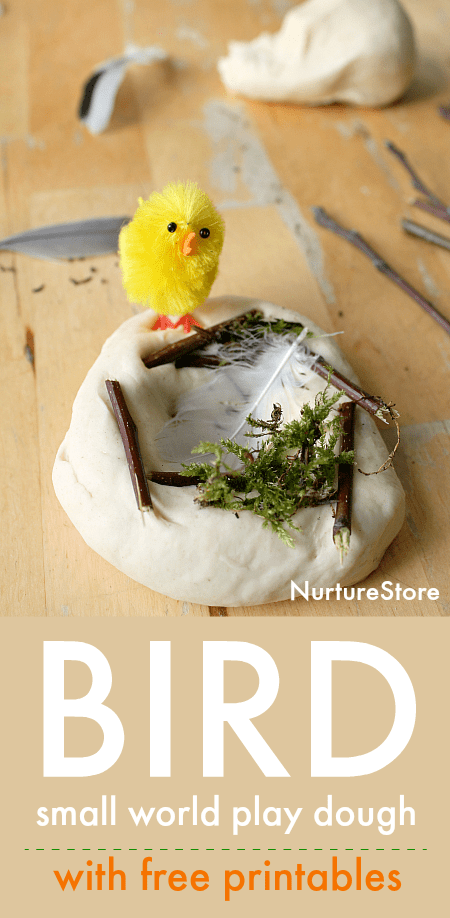 Bird Play Dough with Printable Birds
---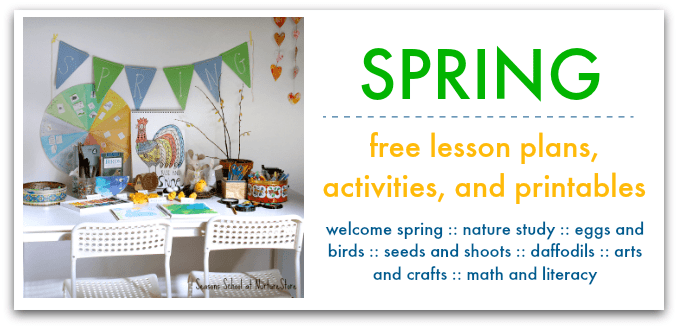 ---
This activity is part of my Spring Activities resources, which include an introduction to the season and complete units on Daffodils, Eggs, Seeds and Shoots, and running a Nature Study project. See our full resources and free printables here.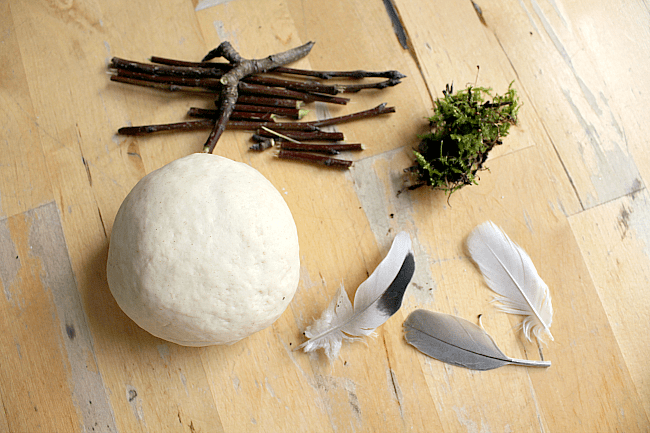 Bird Play Dough with Printable Birds
Pair up play dough with a few accessories to make birds and nests. You can use this for sensory play, storytelling/imaginary play, and to investigate the science of how to build a nest.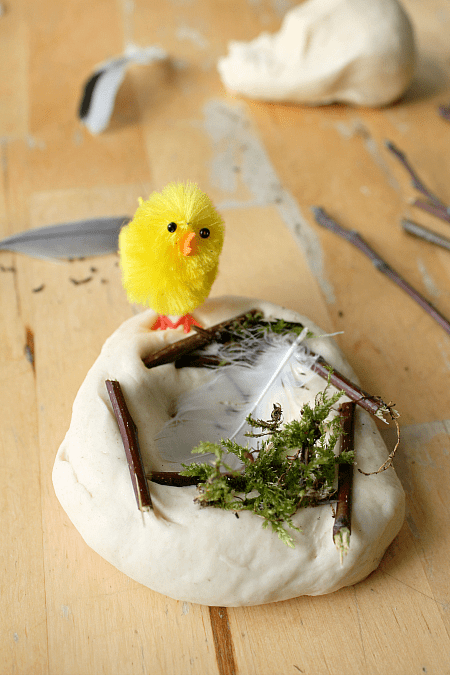 For this investigation to play you can offer:
:: play dough, whether store-bought or home homemade (here's my favourite recipe)
:: birds – you can use homemade birds, store bought (you'll find lots of little chicks in gift stores around this time of year, and Safari Toobs have more realistic bird sets ) or use my free bird puppets printable (see below). You can also make your own birds out of the play dough
:: nest building materials – twigs, feathers, straw, grass, moss
:: plastic eggs
:: bird seed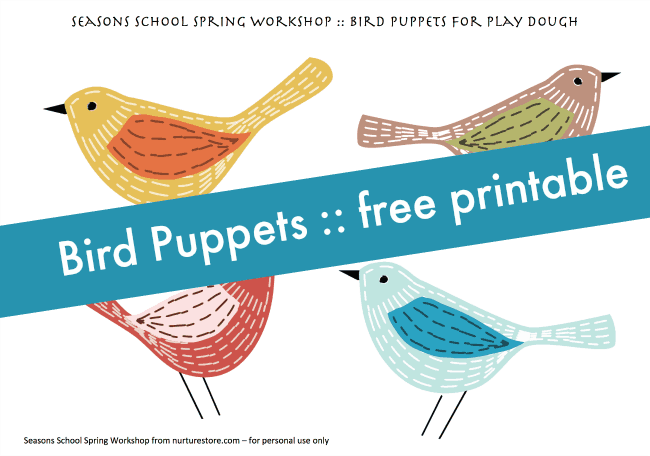 Bird graphics used under license from theinknest
How to download the printable bird puppets
Get ALL my free printables by joining the NurtureStore community and gaining instant access to my free resource library, which includes this printable.
Pop your email address in the form below and you'll get instant access to all my free printables, lesson plans, activity ideas, weekly newsletter, and a whole lot more!
Be sure to check for the confirmation email. After you confirm your subscription, we'll send you a welcome email which includes instructions for downloading our free printables.
If you're already a Play Planner Newsletter Subscriber: check your email for the latest edition of the newsletter and you'll find a link to access all our free printables.
---
* By subscribing, you are accepting our Privacy Policy, which includes agreeing to receiving interest-based email marketing messages from us. You can unsubscribe at any time.
---