Combine my natural play dough recipe, loose parts, and a free bird puppet printable to explore how birds make nests, and enjoy some bird-themed sensory and imaginary play.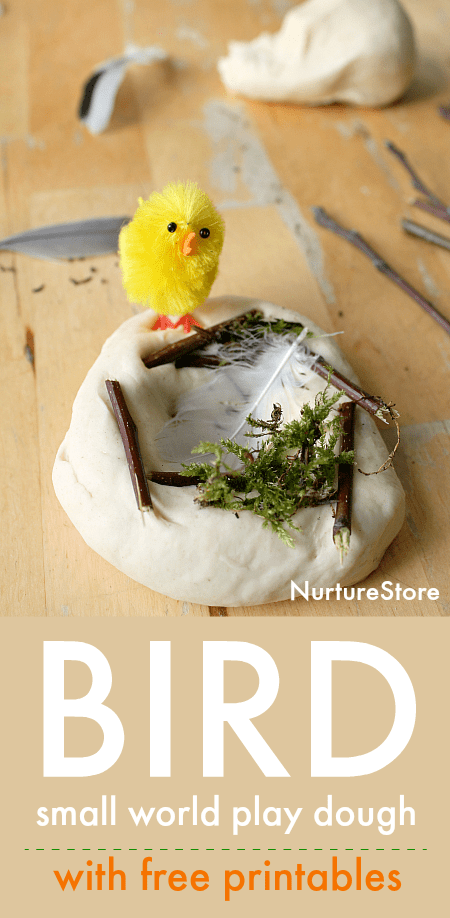 Bird Play Dough with Printable Birds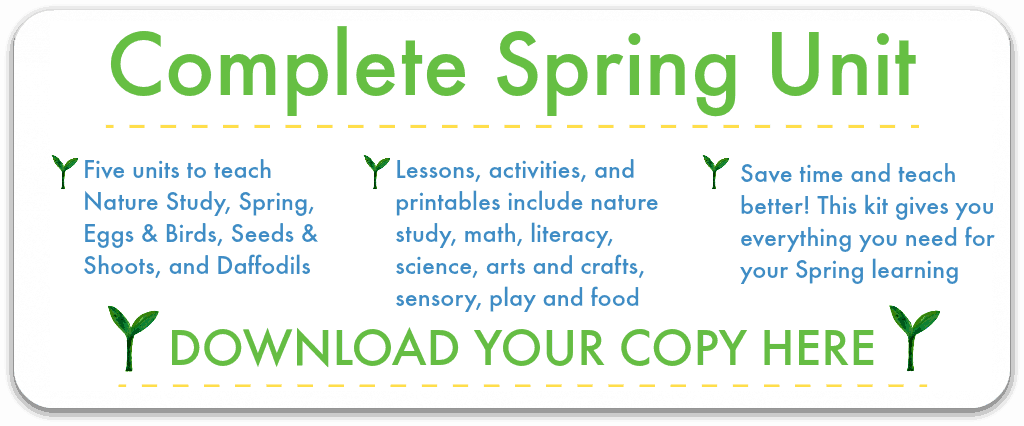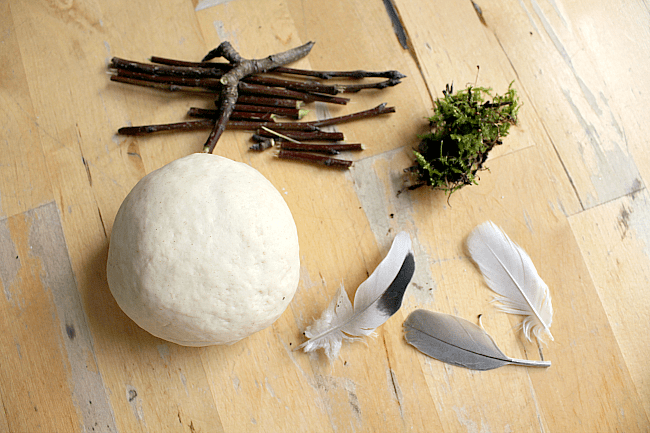 Bird Play Dough with Printable Birds
Pair up play dough with a few accessories to make birds and nests. You can use this for sensory play, storytelling/imaginary play, and to investigate the science of how to build a nest.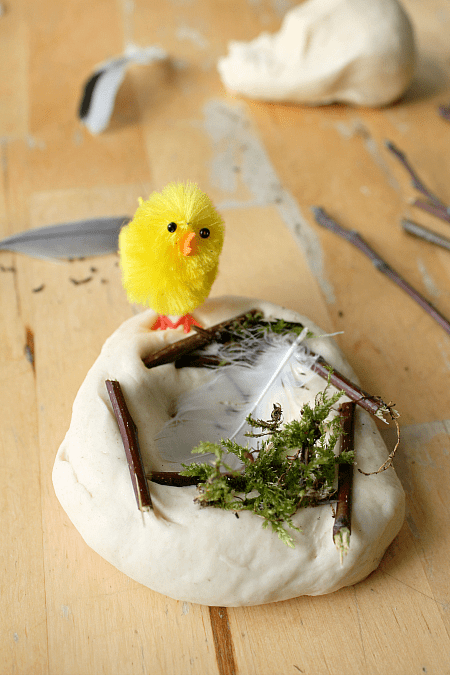 For this investigation to play you can offer:
:: play dough, whether store-bought or home homemade (here's my favourite recipe)
:: birds – you can use homemade birds, store bought (you'll find lots of little chicks in gift stores around this time of year, and Safari Toobs have more realistic bird sets ) or use the bird puppets printable that comes in my Eggs and Birds Unit. You can also make your own birds out of the play dough
:: nest building materials – twigs, feathers, straw, grass, moss
:: plastic eggs
:: bird seed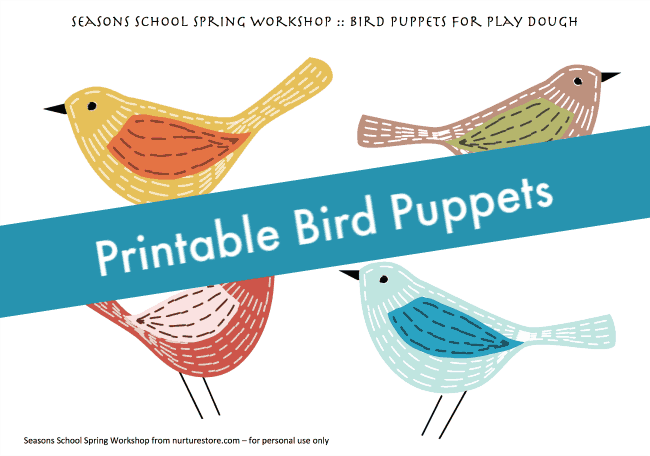 Bird graphics used under license from theinknest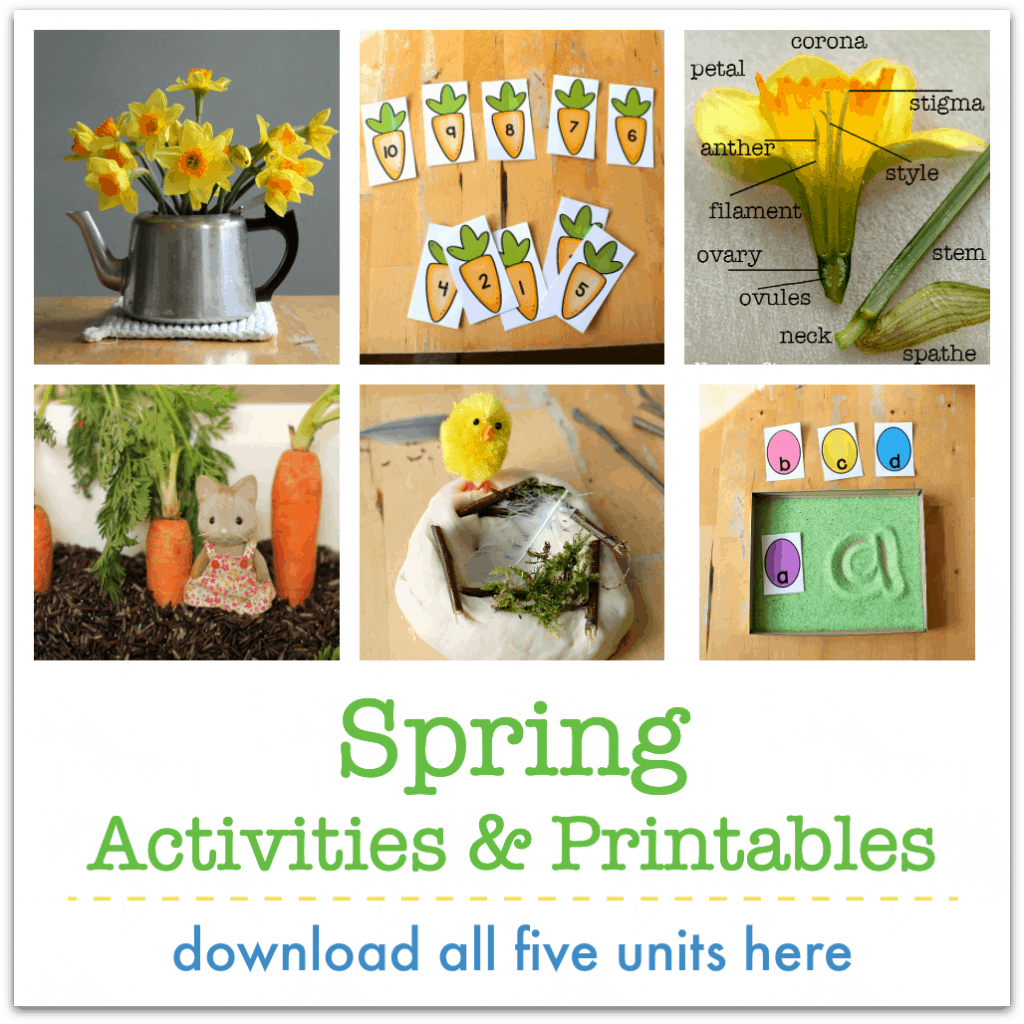 Download all the Spring units and printables
Download our complete Spring lesson plans, activities and printables and your spring teaching will be so easy!
:: five complete units of ebooks and printables for Nature Study, Welcome Spring, Daffodils, Seeds and Shoots, and Eggs and Birds
:: over 50 engaging activities and lesson plans that your children will love
:: over 30 pages of printables that make teaching so easy
:: a balanced programme of math, science, literacy, arts and crafts, nature study, sensory and imaginative play
:: a practical resource that you can start using today, in class or at home
:: weeks worth of learning all planned for you, to take you right through the season
:: created with children aged 4 to 8 in mind
You're going to love this super useful resource!