Try one of these colour lessons with your children to explore the colour wheel. From finger paints to Kandinsky's complementary circles, there's a colour lesson for all ages.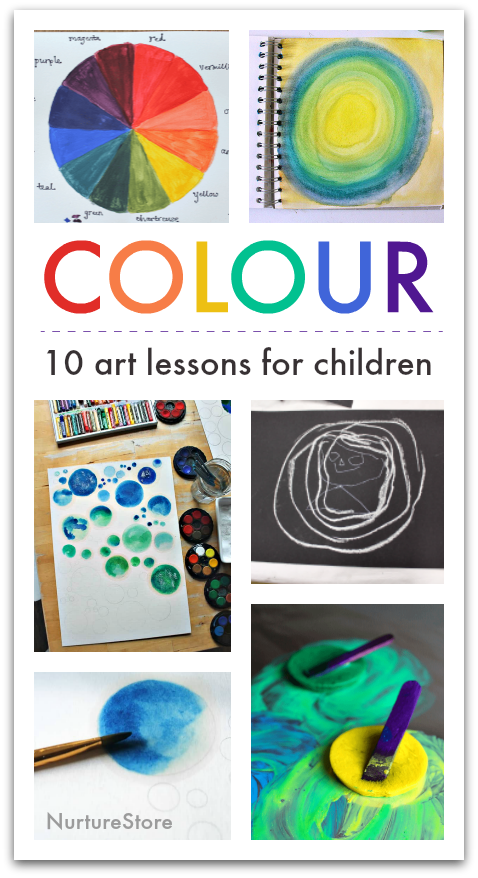 Colour lessons for children
Let's learn about colours and try out these colour theory activities to learn about the colour wheel.
Read on to learn about different types of colours, and then take you pick from ten colours lessons to explore the theory through your own colour art projects.
What is monochrome art?
Monochrome art is a piece that only uses one colour, although it may include different shades and tones. Limiting our colour palette can prompt us to focus on other aspects, such as the shapes and texture in the work. Take a look at my monochrome art lesson here.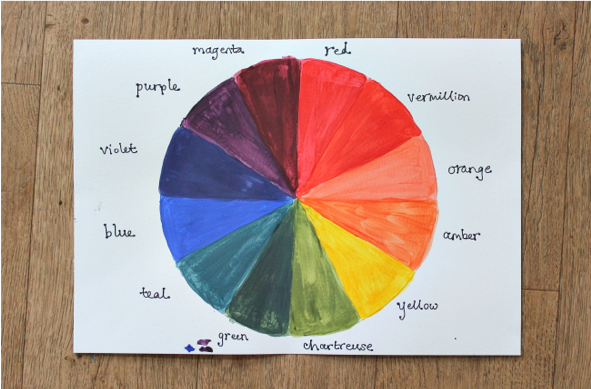 What are primary and secondary colours?
There are three primary colours; red, blue, and yellow.
We can mix these to make other colours. If we mix two primary colours together we create secondary colours. Red and yellow together make orange, Red and blue together make purple. Blue and yellow together make green.
You can use my Kandinsky circles art lesson to learn more about complementary primary and secondary colours.
What's a colour, shade, tone and tint?
We can use black and white with our primary and secondary colours to make shades, tints, and tones – although in general conversation all are mainly grouped together and called shades.
In art, a shade is a colour that has been mixed with black, reducing the lightness of the original colour.
A tint is a colour mixed with white, which makes it lighter.
A tone is a colour mixed with grey, both tinting and shading the colour.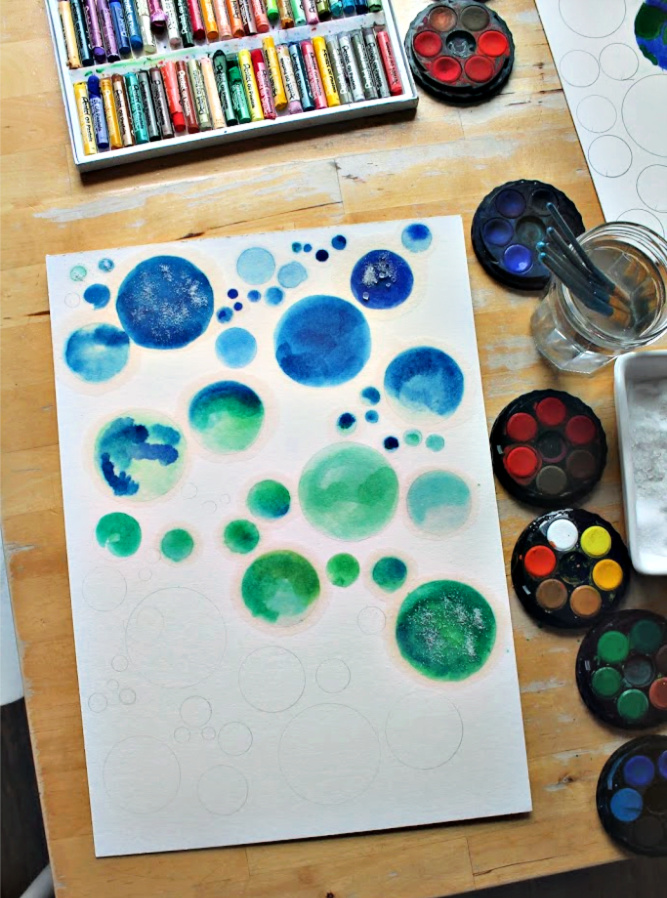 How to explore colour
You can have a lot of fun exploring the process of making shades, tints, and tones.
You might try using watercolours on a piece of wet paper, which encourages the paints to flow together. (See my wet on wet watercolour technique lesson here.) Try painting with primary colours on wet paper and note how they bleed together to create secondary colours.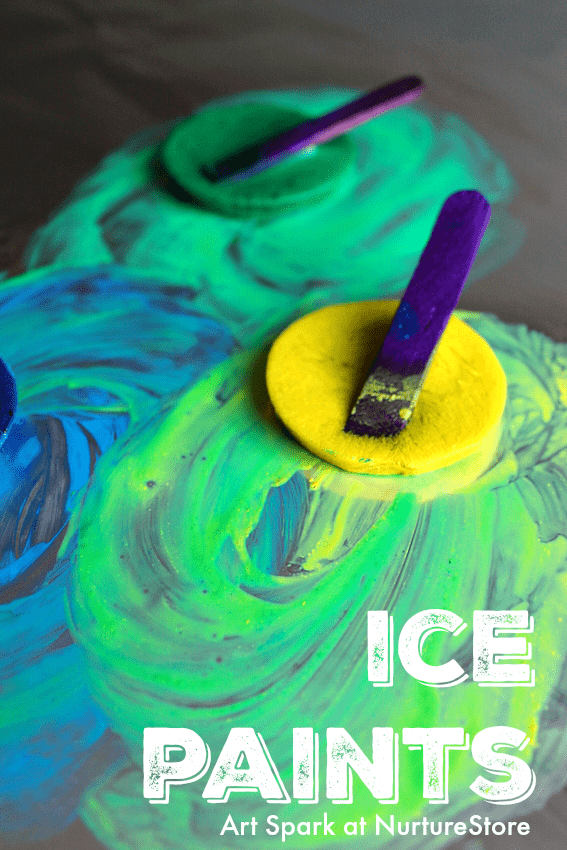 Use my ice paint lesson and melt primary-coloured ice blocks together to create new colours.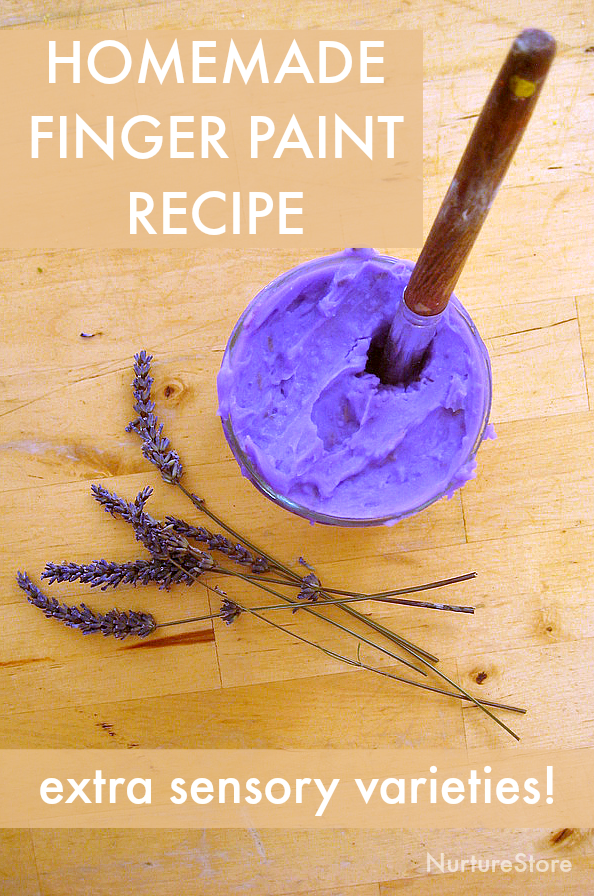 Or try swirling two homemade finger paints together to see which new colours you can make. Try my homemade finger paint recipes with extra sensory elements.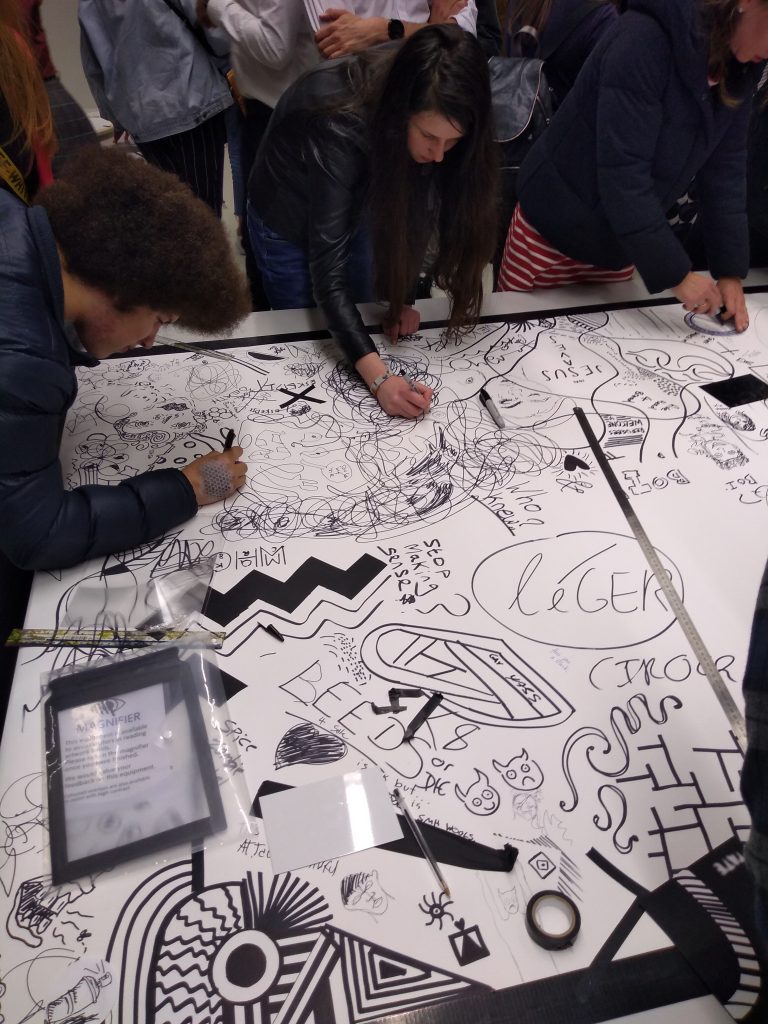 Collaborate with friends to explore colour. Spread out a huge roll of paper on a table or the floor. Invite your group to take up a spot around the edge, armed with pens, pencils, oil pastels, and paints all in the same colour. Have the group work together to fill the paper with your colour.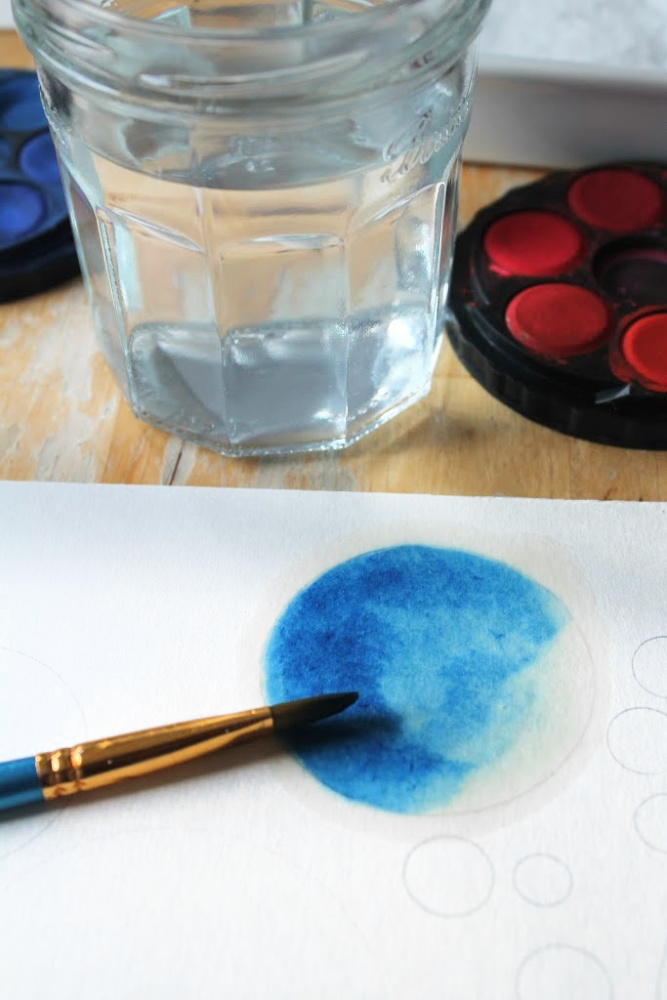 Create your own shades, tones and tints series. Start painting with one primary colour. Add a tiny bit of black and paint with your new shade. Keep adding a little bit of black to create a series of tones. Go back to your original colour, and this time gradually add tiny bits of white to create a series of tints.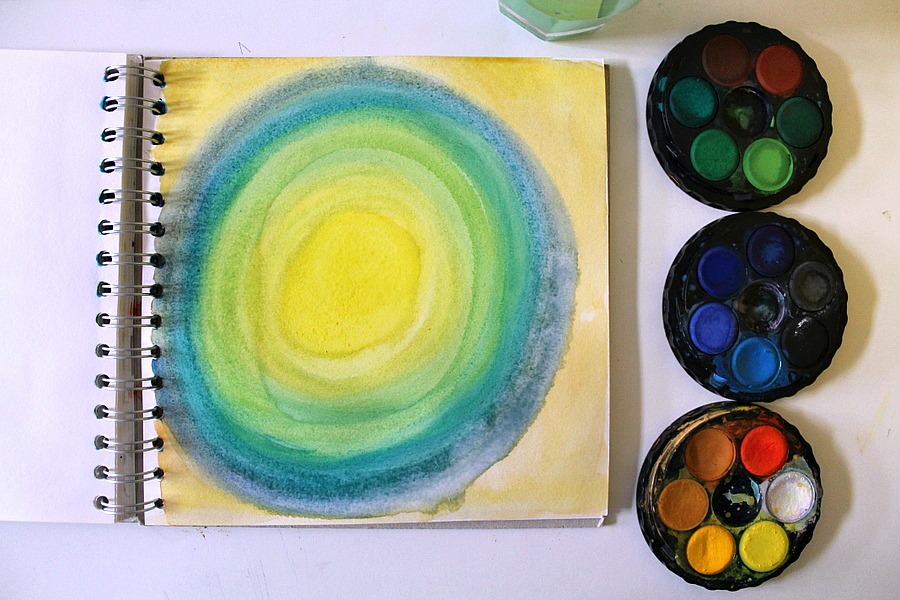 Or start with one primary colour and gradually add another. For example, start with blue and add yellow, bit by bit, to create a series of colours from blue, through green, to yellow. Try inventing names for all the colours you have created.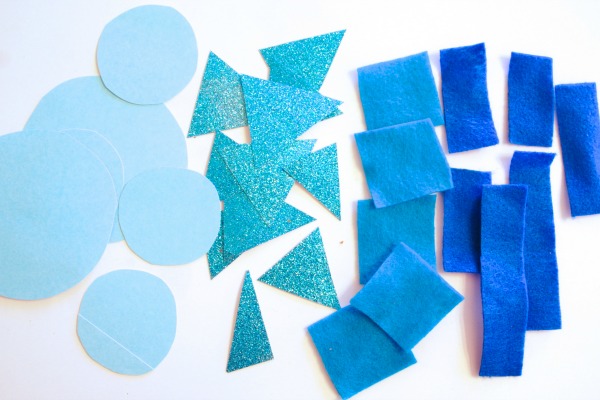 Create a collage using materials of only on colour. See my John Piper-inspired collage art project here.
Famous art in Focus :: colour studies
For art that focuses on just one colour take a look at Yves Klein's work with blue, or the black painting of Jackson Pollock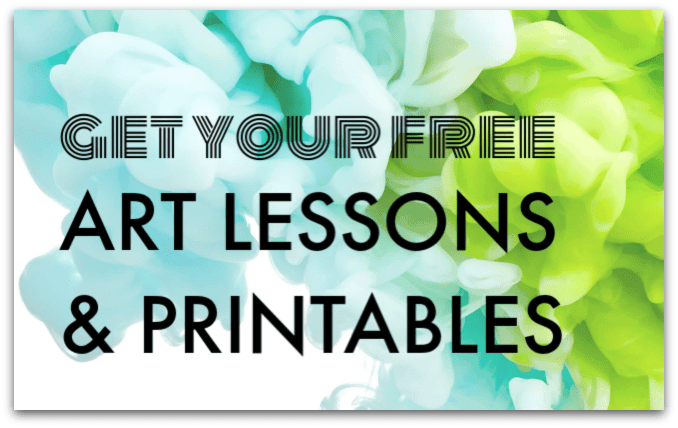 Do More Art!
Let me make it easy for you to do more art with your children.
Pop your email address in the box below and you'll get:
:: free art lessons sent to your inbox
:: lessons on famous artists with linked art projects
:: lessons on new art techniques to broaden your art skills
:: ideas for art adventures to have fun and enjoy the process of creating
:: resources for seasonal and holiday arts and crafts
:: access to my free printables library
Our lessons are perfect for children of all ages, and for school, home, and community groups.
Don't miss out!
Sign up below and let's get started.
---
* By subscribing, you consent to our use of your personal data as per our Privacy Policy, which includes agreeing to receiving interest-based email from us.
---