Join in this monochrome art lesson for children and create your own monochrome art project inspired by the work of Bridget Riley, Henry Moore, and JMW Turner.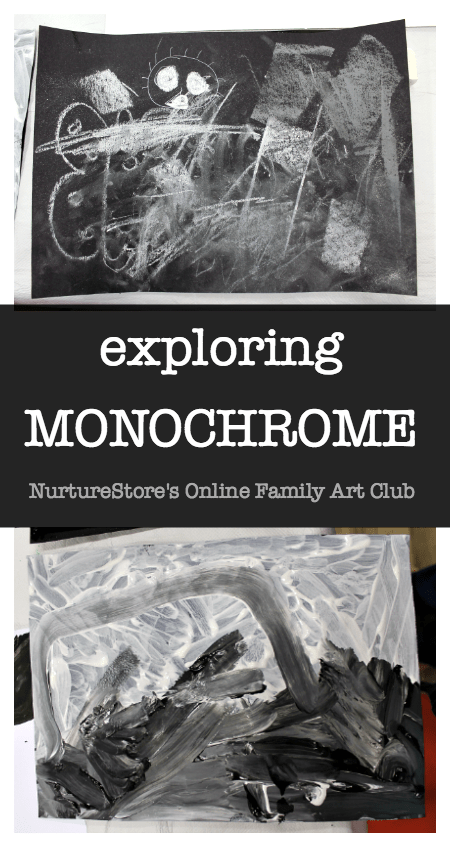 Monochrome art lesson for children
For this monochrome project you will need:
:: black and white paper and/or card and a selection from:
:: black and white paint
:: black and white pens
:: black and white oil or chalk pastels
:: graphite sticks
:: scissors and /or craft knives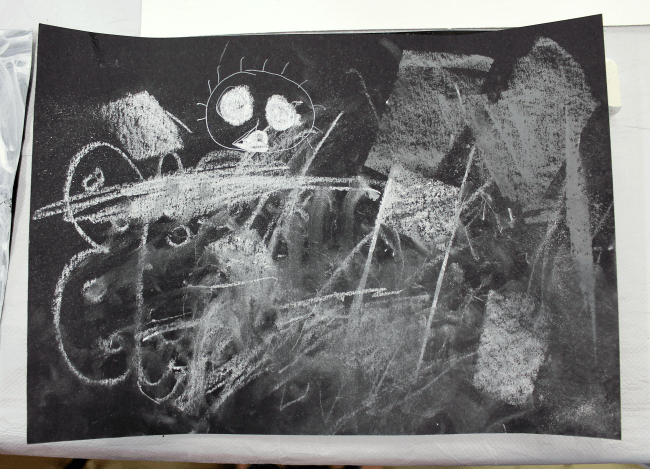 What is monochrome art?
Mono means one and chrome means colour, so monochrome art is art that is created using just one colour.
Today our colour is black and, in fact, art created only using black and white is specifically called greyscale art.
We can dilute our black paints with water, and change the strength of the shading of our pastels, pens, and pencils, to create different shades of grey within our art.
Discussion questions:
:: Do you think it's easier or harder to create art if you are only using one colour?
:: Do you think you can create detailed and expressive art if you are only using one colour?
:: How do you create that interest, mood and expression if you are only using one colour?
You might consider how using different shades of one colour, and adding texture with different paint and pencil marks can add interest.
Have a look at these monochrome works and talk about how the artist has used light, shade and texture:
A man seated reading at a Table in a Lofty Room, follower of Rembrandt, 1628 -30
Monochrome Composition: A Blot, John Varley, 1804
Durham, John Sell Cotman, 1805
The Artists's Hand V, Henry Moore, 1979
Melancholia, Frederick Sandys
Grenoble from the River Isere, with the Porte de France, Joseph Mallord William Turner, 1802
Elephant, Henry Moore, 1982
Meet Bridget Riley
Bridget Riley is a British artist, born in London in 1931. She is a leading artist in the exploration of Op Art, which explores optical phenomena and creates art work that have a disorienting physical effect on the eye. Many of her pieces are created using black monochrome.
Take a look at some of Riley's work: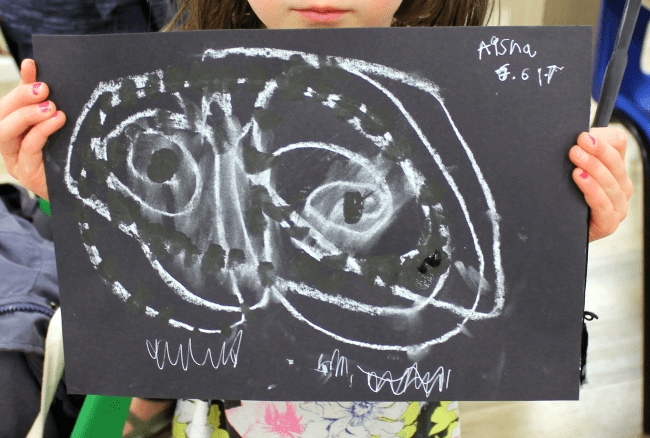 Create your own monochrome art
You can explore your own monochrome art in a number of different ways.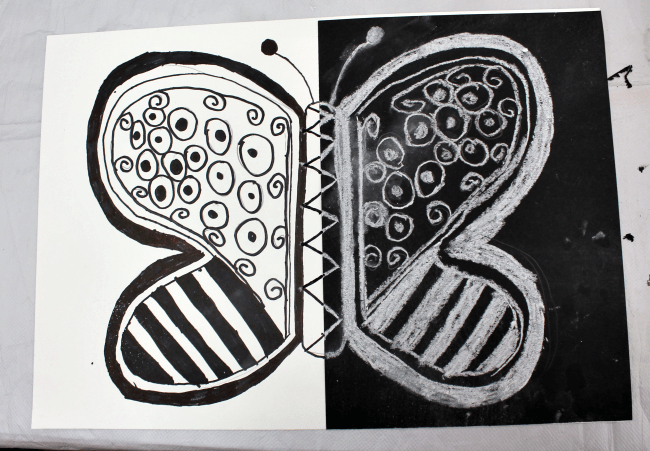 :: You might like to create a landscape.
:: You could explore a texture collage.
:: Create an abstract picture, trying out a combination of different black paint, pencils and pastels.
:: See if you can create some Op Art.
:: Draw a portrait.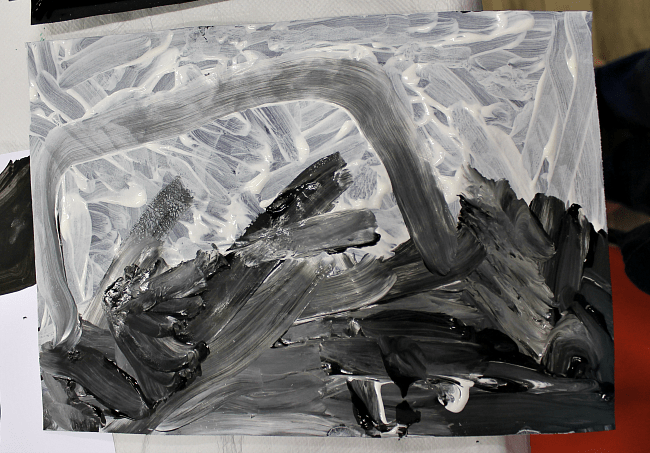 :: You might like to stick with one medium only- just paint, or just graphite sticks – or combine several.
:: You might like to think about where the light is coming from in your picture, and where you will apply shade.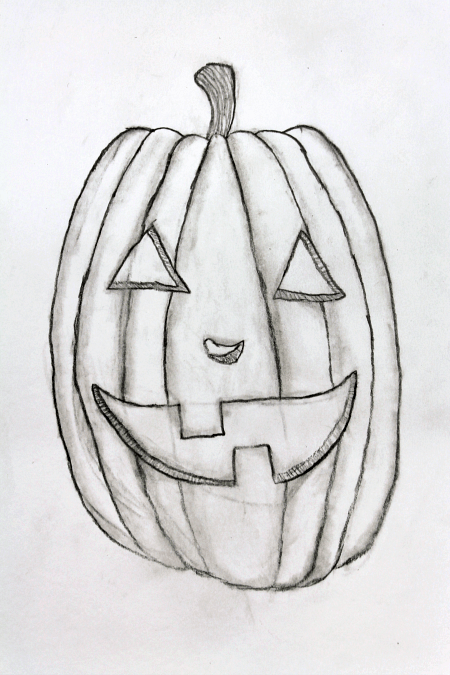 :: You might like to enjoy exploring the sensory nature of the different paints and markers and explore how they feel on your paper?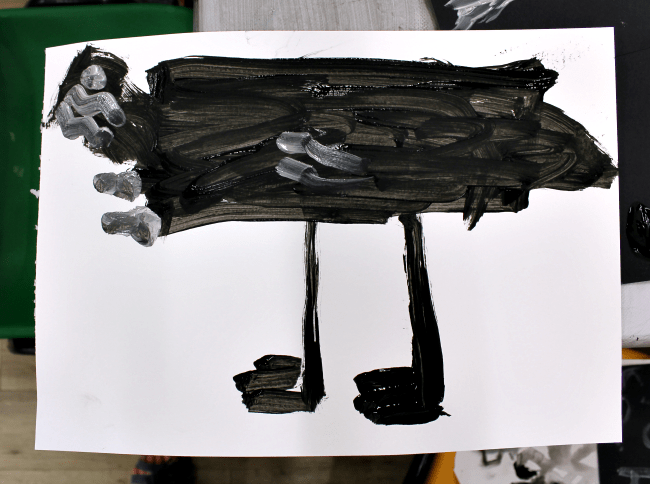 What marks and patterns can you create?
Take inspiration from the art and ideas you have seen today and use your black and white materials to create your own piece of monochrome art. What will you make?