Join me for a free winter workshop as part of my Seasons School. With ideas and resources for winter solstice activities for children, this workshop is a gentle way to connect with the seasons this December.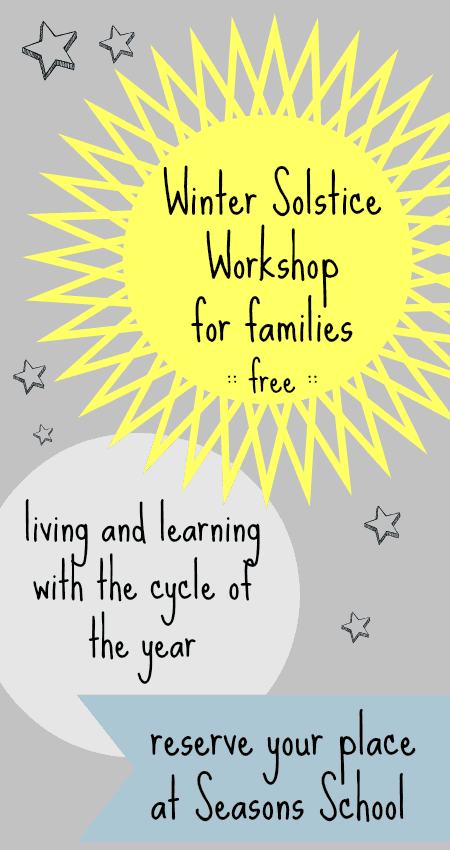 A free winter workshop for you and your children
From December 1st to 21st I will send you a lovely email each day with fine ideas for counting down the days to the winter solstice.
The workshop is self-paced with no pressure to do, make, buy or add lots of extra busyness to your schedule.
I'll send you carefully chosen, simple inspiration for easy arts and crafts, stories, poems, math, science, food, play and rest. Enjoy the ones that appeal to you and your children, and relax about the others.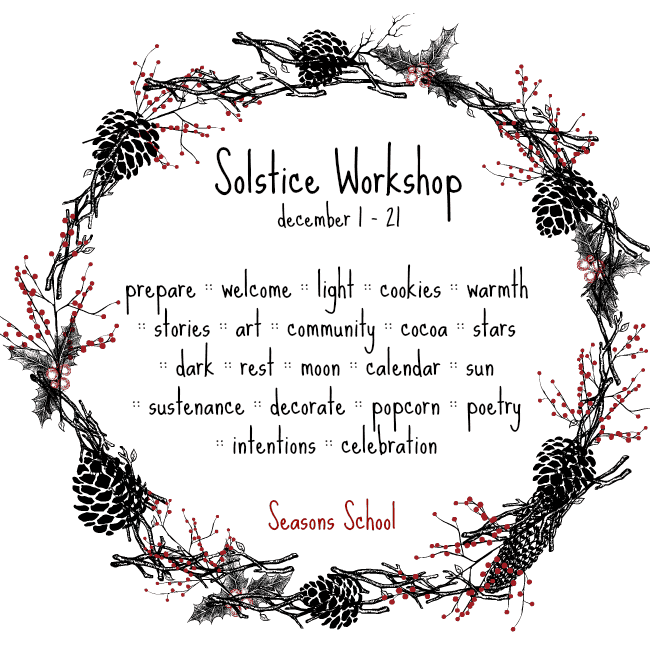 The workshop is suitable for all families, however old your children, and whatever your faith. With no religious connections the resources work both as an accompaniment, or an alternative, to any winter festival your family may observe.
The workshop is free, just reserve your family a place by popping your email address in the box below. (If you are already a Seasons School subscriber there is no need to register again.)
This workshop is a lovely way to add more nature to your month and to get all the benefits of connecting with the seasons. It will give you a taste of what Seasons School is all about :: living and learning with the cycle of the year.
Pop your email address in the box above to join me, and I'll send you your first instalment on December 1st.