Do your kids love LEGO®? Just manipulating the pieces, snapping them together and pulling them apart is a great work out for fingers, helping to develop fine-motor skills, but Lego is a classic open-ended toy that can be used in so many different ways by creative kids. My girls most often use their Lego to build imaginary buildings or enclosures for their toy animals but recently L has been using them in lot of math games.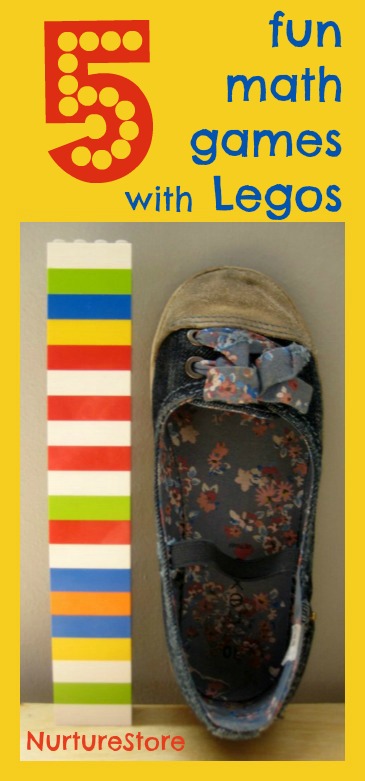 ---
This page contains affiliate links from which we earn commission.
As an Amazon Associate I earn from qualifying purchases.
---

Lego math games
Building chains of LEGO® in repeating patterns, with the same sequence of colours going along the line, is very good mathematical patterning and are early steps towards addition and times tables. L loves spotting repeating pattens and she's started to add more complex elements to the patterns she joins together. Last week she presented me with this symmetrical combination of Lego and we decided to build this into a matching game.
Lego symmetry challenge
We took it in turns to build half a picture and then see if the other person could complete it. This is a butterfly but you can just make patterns rather than specific pictures. You can make this as simple or complex as you like, to suit your child's level – and I bet they'll try and make the pattern you have to complete as difficult as possible!

Make sure you have enough spare LEGO® blocks to complete the other side of the pattern and then see how long it takes you to find all the right pieces. This lets you play and learn, working with ideas about colour, shape, size and orientation.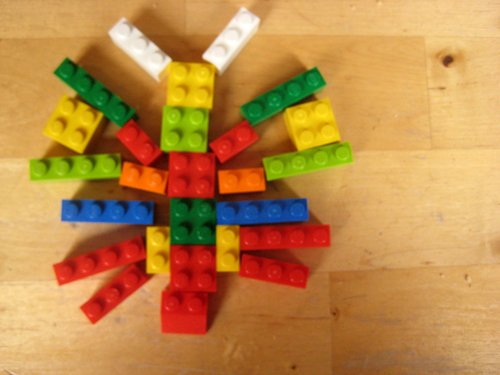 More lego math games
There are lots of fun ways to use LEGO® for maths games. You could…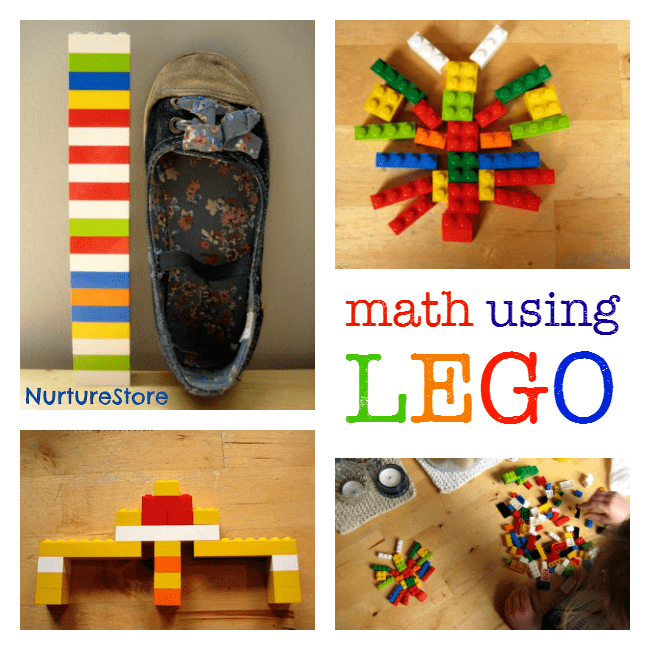 :: use lego to measure and graph your results
:: use lego to add and subtract
:: use lego to classify and sort colours
:: use lego to follow patterns and shapes