What all the best-dressed kids are accessorising with this season: make your own bag!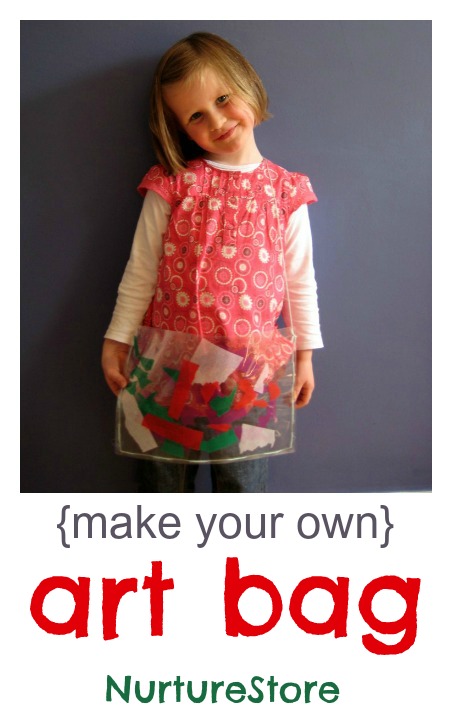 How to make your own bag
We really enjoyed making our tissue paper suncatchers, so we decided to adapt the technique to make a bag. It's really easy to make and lets the children create their very own designer bag.
We started off, as before, by laying out tissue paper on to a laminator pouch to create a colourful design. Then we put it through our laminating machine.  We made two of these laminated art sheets.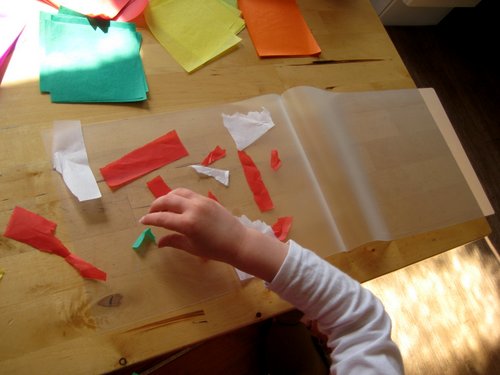 Then, holding the two laminated pictures together, we hole-punched a series of holes around three sides of the pictures (so the holes were in the same place on each picture).
Using a large, blunt needle and some wool, L stitched around the three sides  to join her bag together. (Perfect to help develop fine motor skills.) We used the extra wool to make a handle.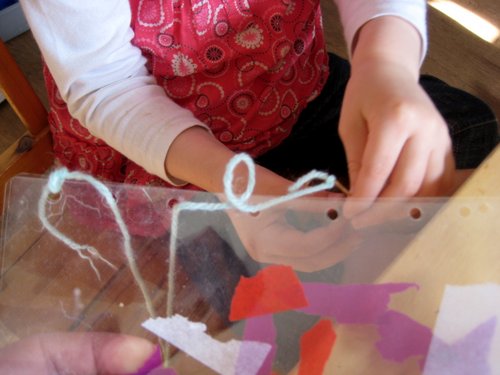 Her very own original design bag – and just the right size to fit her library book.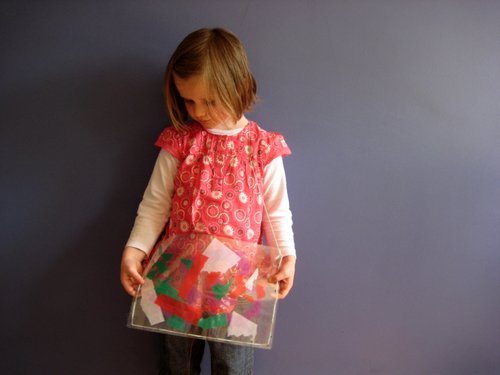 Want more happy handmade crafts?
Our Happy Handmade resource is bursting with colourful and imaginative crafts and DIY toys that are designed to add even more colour and creativity to your home. With easy-to-follow tutorials and free patterns and printables, you can read, make, and start playing today! See more of Happy Handmade here.