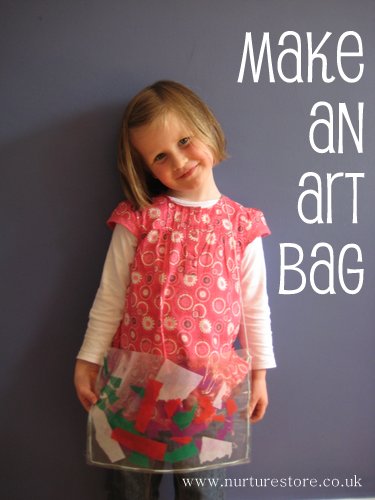 We really enjoyed making our tissue paper suncatchers, so we decided to adapt the technique to make a bag.
We started off, as before, by laying out tissue paper on to a laminator pouch and putting it through our laminating machine.  We made two of these.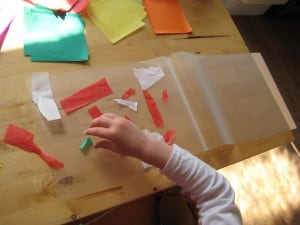 Then, holding the two laminated pictures together, we hole-punched a series of holes around three sides of the pictures (so the holes were in the same place on each picture).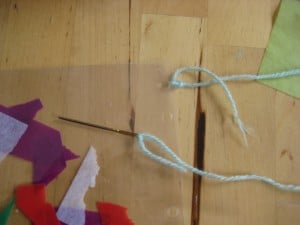 Using a large, blunt needle and some wool, Little stitched around the three sides  to join her bag together. (Perfect to help develop fine motor skills.) We used the extra wool to make a handle.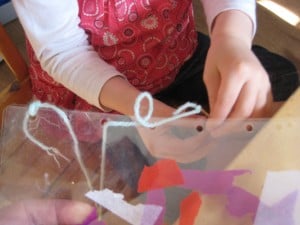 A Little Original Design bag – just the right size to fit her library book.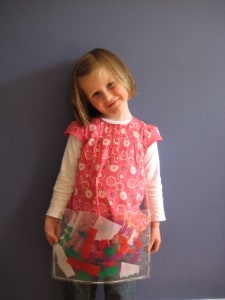 Happily shared with Works For Me Wednesday