Create a super sensory water play treat for your children with this winter sensory bath.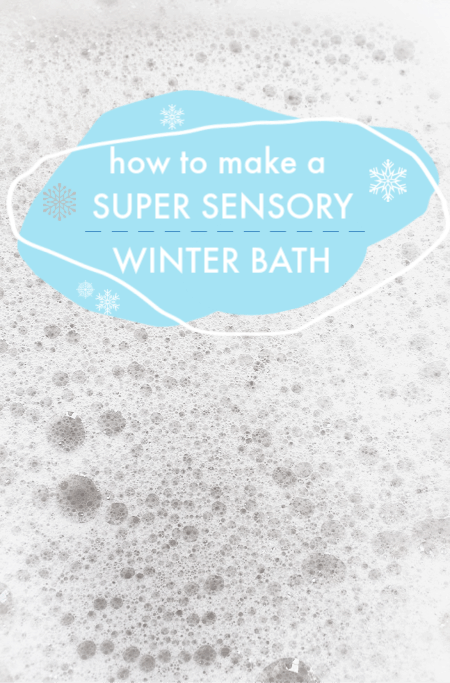 How to make a winter sensory bath
There's not much better than than a lovely warm bubble bath. Bath time has a special place in the hearts of many families, giving children a cosy, sensory transition to soothe a busy day, and paving the way to a parent's favourite time of the day… bedtime!
To add an extra special twist to bath time during the cold season, you can easily create a super sensory winter bath. You only need a new things, which you probably already have in the house, and your children will delight in this very special bathtime occasion.
This winter sensory bath is perfect for Christmas Eve, as it's something special and also soothes and calms children, helping them fall asleep quickly before Father Christmas visits.
It's also a great idea to tuck away for cold winter snow days, as it can quickly transform grouchy kids into happy, relaxed kids.
How to make a winter sensory bath
There are five simple things you can do to turn any ordinary bath time into a super sensory winter wonderland.
Fill the bath
Step one is to simply run a bath. Nice warm water, not too hot or too cold.
Add a drop of blue food colouring to make the water wintry blue. Be sure to use a food colour that won't stain the bath – and only a tiny drop is needed to colour the full tub.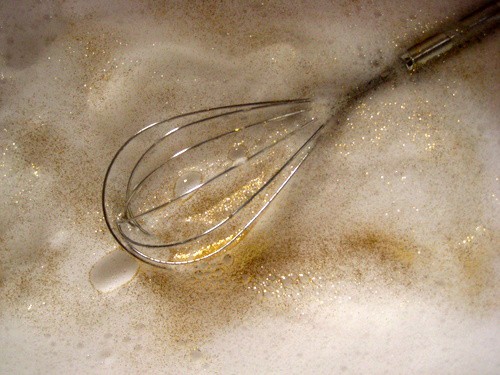 Add bubbles
Add in your favourite bubbles to make a snowy landscape. Using a balloon whisk from the kitchen can really bump up the bubbles.
You might like to add shimmer of silver glitter on the top of the bubbles – opt for eco biodegradable glitter if you do.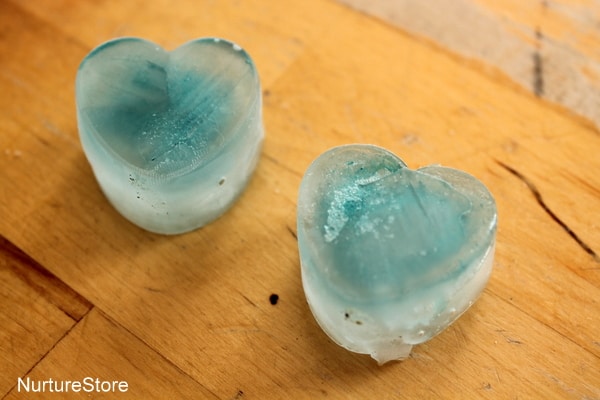 Add an icy element
You can add an extra icy element to the bath by popping in a few ice cubes that are made of frozen blue water. Don't add too many as you don't want to cool the bath water, but these are a fun surprise.
You can also add a drop of peppermint extra to the water to give a wintry, candy-cane scent.
Add play elements
If you'd like to go all out you can use this easy recipe for homemade bath paint. Mix up white and blue shades and your children can paint snowy scenes on the wall while they bathe.
Another clever idea is to cut up pieces of craft foam into winter-themed shapes: snowballs, snowflakes, penguins and polar bears. When the craft foam is wet it will stick to the tiles on the wall, allowing your children to create snow scenes or puppets shows.
Add music
For a final element, add something for your children's sense of hearing.
Add a sound track to bath time (keeping your music device completely away from all water).
Try these sound tracks, one from Narnia, and one from Hogwarts.
Enjoy your super sensory winter water play!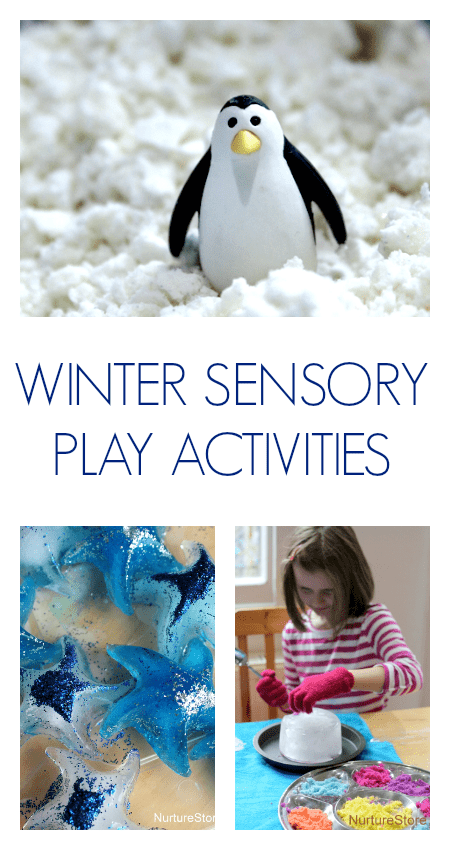 More winter sensory play activities
Take a look at these other winter sensory play activities too!