What does a typical home school week look like? Every family is different, and certainly for our family, every week looks a little different. Here's a day-in-the-life snapshot of what our home education week looks like.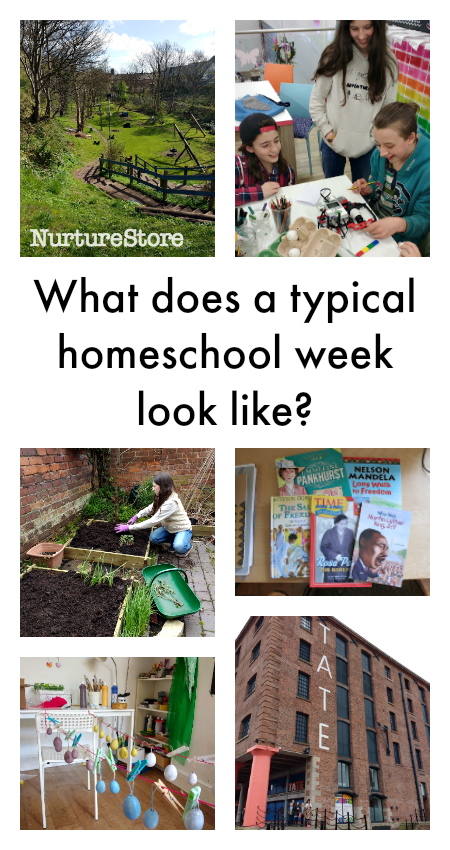 What does a typical home school week look like?
Several of you have asked me to talk about what our home school time looks like, so welcome to our home educating week.
I've two girls who are ten and fourteen, and we live in the UK. We've been home educating (which is the phrase UK families tend to use, rather then home schooling) for five years. Here's what our last seven days have looked like.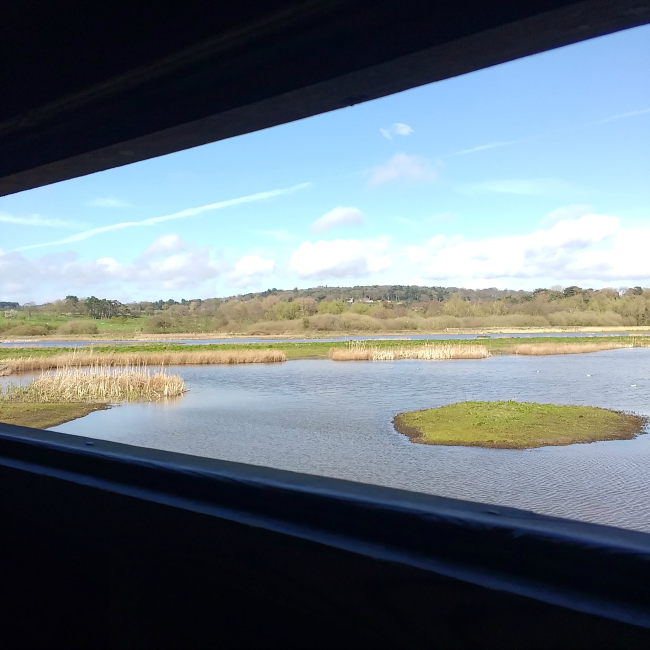 Saturday
Home education very likely becomes simply your way of life, so it's not so easy to see a divide between education time and time off – we're learning every day.
On Saturday we spent a day with grandparents, aunt, and cousin at an R.S.P.B. nature reserve. Fresh air, sunshine, nature spotting. Grandma brought along the girls' great-grandfather's binoculars and we spent some time sitting in the bird hides looking out over the lakes. The girls' knowledge of our native birds is growing, and they're learning a lot about habitats, migration, ecosystems and environmental protection. Highlights of the day: a great white egret spotted out in the salt mashes, avocets getting ready to nest, oyster catchers snoozing in the sunshine, and a beautiful grey heron. Big sister is making plans to spend a whole day here, sketching and painting from the bird hide.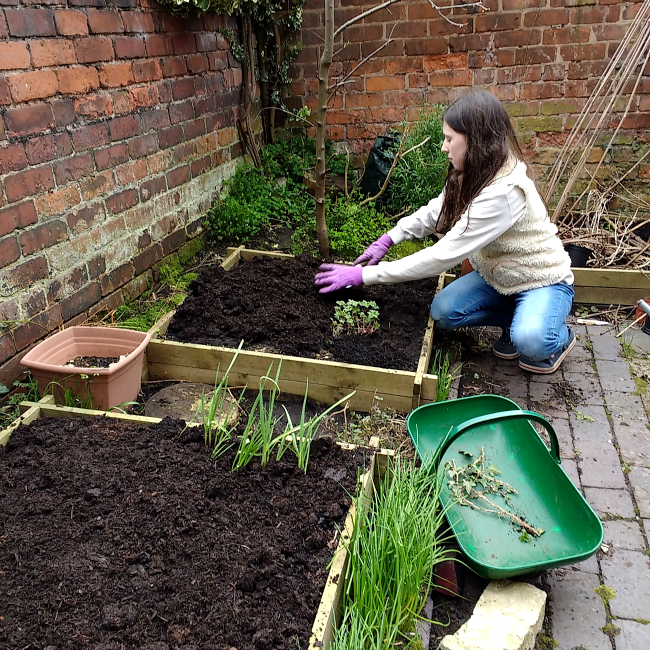 Sunday
A day at home, with some time out in the garden getting the raised beds ready for spring planting. Practical life skills, including responsibility for some chores that aren't so fun (hello weeding), learning about where our food comes from, organic gardening, companion planting, building structures, and project planning.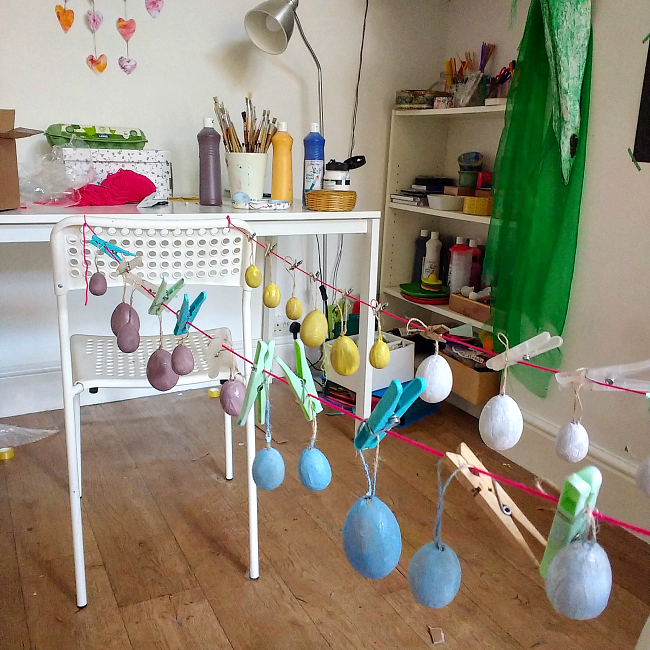 Monday
A typical 'at home' day. I work from home on a Monday morning so the girls have free time to play, hang out with friends, read, work on art and other projects. In the afternoon I have one-to-one time with each of them for a combination of math (we use the Life of Fred books), spelling, reading and to check on their progress with whatever they're working on this week. Their projects are self-directed, but I check in with them, offer support and suggestions, and act as a sounding board for their ideas.
Little Sis has gymnastics in the evening. We also painted a bunch of eggs in preparation for the art workshop I run, and invented an egg drying system!
Tuesday
A visit to one of the home education groups we're part of. One of the most common myths I hear about home education is a concern about lack of socialisation, but it really is a misunderstanding. There's a wide network of groups around us, which meet weekly, fortnightly, and monthly, so plenty of opportunity to meet with other home ed families, to socialise, and swap ideas and support. My girls get to mix with a wider age range and in a variety of different settings, much more than they did when they were in school. Today's meet-up was at a fantastic adventure playground which the children love, followed by swimming.
Big Sis usually has a drama workshop on a Tuesday too, but they're on a holiday break this week.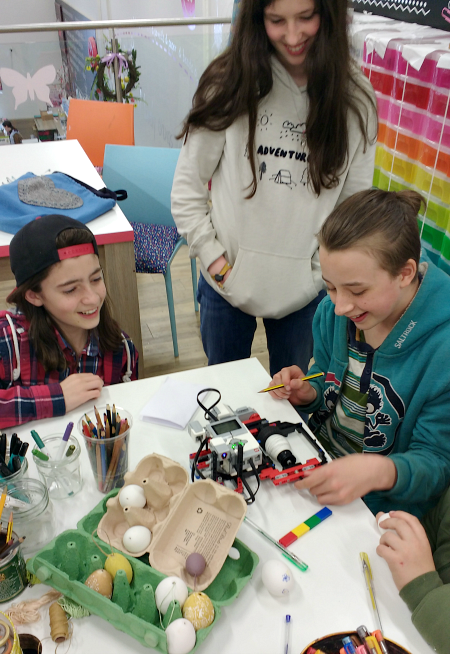 Wednesday
I worked from home in the morning again, so more project time for the girls. In the afternoon we went to the monthly home education Family Art Club that I run.
Our local HobbyCraft store lets us use their community space and we have children from five to fourteen attending, along with their parents and sometimes grandparents. We have a different focus each month, sometimes a famous artist, sometimes a new technique, sometimes a particular theme. We start with a short and informal presentation on the art / artist and then spend the rest of the time making our own art inspired by what we're learning about. This gives a good combination of art history, world culture, art criticism and developing our own creative habits. This month we learnt about traditional Polish pysanky eggs and decorated eggs to make Easter trees. One of our group brought along an egg turning machine he'd made and programmed with Lego – very fun to try out!
Thursday
Pancakes for breakfast on a Thursday! One of our little family traditions. We're home most Thursdays and use it for project work, most often linked to our Tween Book Club. My children have always loved stories and naturally use their books as a spring board into play, art, learning. We've developed this by starting a Tween Book Club within our home ed community, reading a different book each month and meeting in a local cafe to discuss it.

---
This page contains affiliate links from which we earn commission.
As an Amazon Associate I earn from qualifying purchases.
---
This month we're reading
Stella by Starlight
and my girls are using it as a launch pad to explore civil rights. This includes reading around the subject, learning about 
Martin Luther King Jr.
,
Rosa Parks
,
Nelson Mandela
, Gandhi, and
Emmeline Pankhurst
. We've watched
Hidden Figures
, and later in the month we're visiting the
International Slavery Museum
in Liverpool. All the children in the book club will also make, draw, write or research something on the topic of the book to bring along to share at our book club meeting. Book club is great: extending what we're all reading, sharing opinions, learning about different aspects of literature, how to present on a topic, and how to discuss within a lively group.
Today, in the afternoon, I have another one-to-one session with each girl, for literacy and math.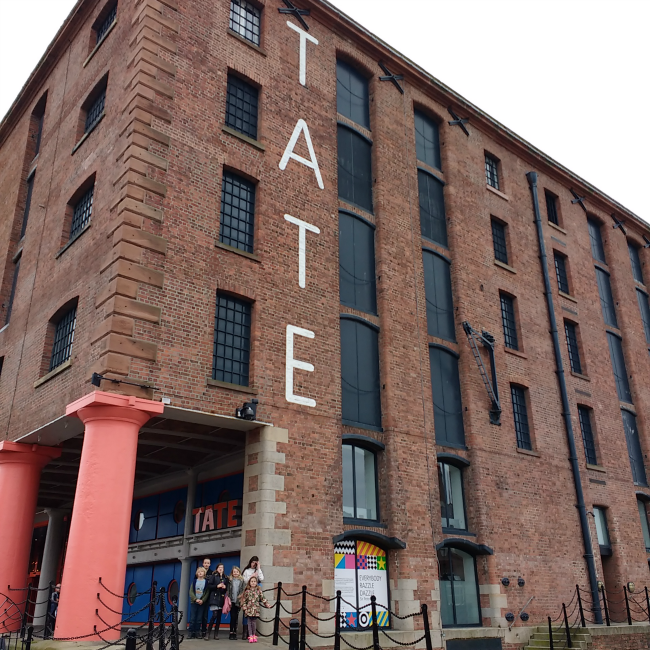 Friday
Field trip day! We went to the Tate Liverpool art gallery to see the Ellsworth Kelly exhibition. We're going to focus on his work in our Family Art Club next month so couldn't miss the opportunity to go and see the real thing.
One of the big advantages I find with home education is that we have more freedom to take field trips than when my girls were in school – and 'off season' too, so we get better access to wherever we are. It enriches our curriculum to be able to head out and see real things, real places, and a rich variety of settings. Today we used these printables to explore famous art as a guide and prompt to talk about the paintings we saw.
What does your typical week look like?
So these are our last seven days. Each week is different but it follows a general pattern of days at home and days out; solo projects and time with friends and family; some structured work and time for individual projects; and clubs and classes both within the home education community and in the general mix of school/ non-school kids.
Does it look like your typical week too?
More home education resources
Head this way to access all my homeschool resources, and join the newsletter here.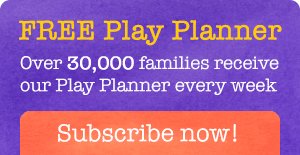 Pop your email address in the box below and you'll get:
:: instant access to my Creative Kids Learning library which has 1000+ free resources, play activities and printables that you can use with your child for joyful connection and learning
:: my free weekly Play Planner email newsletter
:: special bonuses and offers
---
* By subscribing, you consent to our use of your personal data as per our Privacy Policy, which includes agreeing to receiving interest-based email from us.
---