Welcome to our online tween book club! If you have children aged 8-ish to 12-ish, join us and read along with our book choices each month.
Here you'll find ideas for how to set up a book club for children, and a tween reading list. I have a year of suggestions for great books for a children's book club and I'll be sharing discussion prompts and additional resources each month, so sign-up for updates in the box below.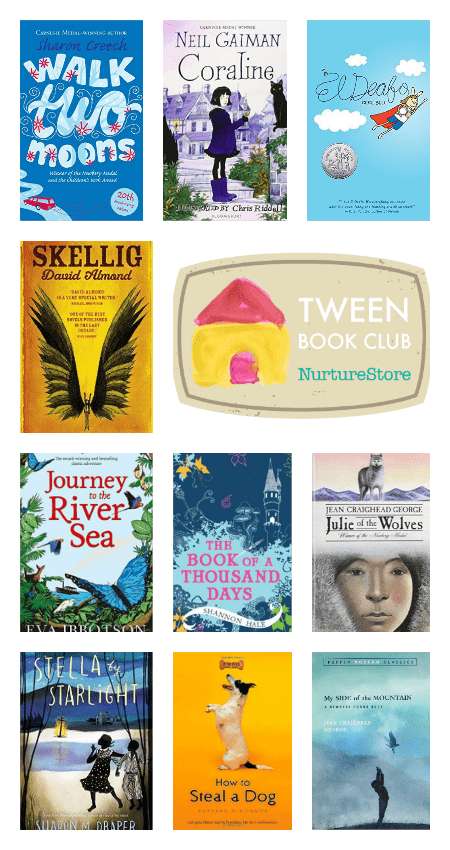 Join the NurtureStore online book club for tweens
In September I'm starting a real-life book club for my daughters and their friends, and I thought it would be a great opportunity to also host an online book club here on NurtureStore with you and your children.
You can read along, and join in with our discussions. I'll be sharing discussion prompts each month as we go along, and links to additional resources.
We're asking each of the children in our real-life club to bring something to the group to share, a piece of work that has been inspired by the book which they can use to inspire and teach their friends. It might be an art work, a costume, information gathered about the book's setting… whatever they would like to contribute. Your children can join in with this too. I'll post more details for our first book in September: you'll be able to join the discussion in the comments section, and share your children's projects on Instagram using #nurturestorebookclub.
How to start a book club for children
Gather your children
You can read along with this online book club as a family, a class, or group of friends. My real-life book is made up of our home educating friends, aged 8 – 13. I put out an invitation within our home education community to see who might be interested in taking part, but you might also put up a poster in school or your local library to gather your enthusiastic readers.
Find a location
I like the idea of children being out and about, and reading and education taking place anywhere and everywhere. We have agreed with a welcoming local church that we'll use a space in their community cafe once a month for our book club meetings. It's great not to have to pay for a venue (although we will be happily supporting their cafe when we meet), so use your homes or approach a local library, school, coffee shop or book store to see if they can offer you a place to meet. I find that letting them know your group is about building community for children, promoting a love of reading, and not-for-profit, helps to get a yes!
Select your books
What kind of books do you all want to read? You might focus on a passion for sci-fi, graphic novels, or a particular author. I wanted to give a reading list that would offer a good variety of writing, stretching our children's reading through different genres, locations, and time settings.
As I know the children in our real-life group, I've tried to include some books that I think will appeal to them, but also some stories that broaden out their reading spectrum.
I've picked books where the lead characters are around the same age as our book club members, and a mix of male and female characters, but many who find themselves, on the face of it, in completely different circumstances to our own children. It'll be interesting to see how they identify or are challenged by the characters we're going to meet.
I've included some graphic novels, both modern and classic stories, and ones set in different continents.
You can use your local library to source your books, but the books on my list are quickly and easily available on Amazon, including 'used' copies at very affordable prices. Many are also available as audio books, which makes the book club benefits accessible to all children, regardless of their reading confidence. Each book below has a link to the listings on Amazon so you can get your copies ordered now, ready to read along with us.
And it doesn't matter if some of your children have read one or two of the books before: it's still a new opportunity to talk about the book with friends, and to do some project work based on it.
Decide on a format
We're meeting once a month. Everyone who wants to take part is asked to read the book in advance, and also to bring something to the group inspired by that month's book. I've found that our own home-education projects are so often started by my girls being inspired by whatever we're reading and using that as a starting point for all sorts of making, playing, and learning.
There are no set tasks here, so each book club member can decide what they would like to contribute to our meeting: fan fiction, art, a map, a recipe, a costume, a zine, research about the book's setting, a quiz, a film of them acting out a scene, anything goes! This encourages everyone to take the book further, and explore an aspect of it that interests them. It lets them share their passions with the rest of the club, so the children are inspiring and teaching each other.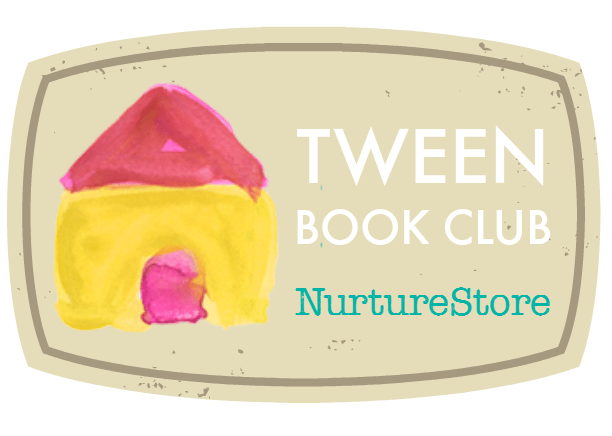 Join us for discussion prompts and additional resources
Have you got tweens who would like to join our online book club? Read along with us, join the chat, and share your projects.
You'll find our reading list below. I'll be posting discussion prompts and additional resources each month as we move through the year – so join us!
I'll be sharing updates through my Play Planner newsletter, so pop your email address in the box below and I'll let you know when the next instalment is ready. We'll also be using #nurturestorebookclub on Instagram to share our book-inspired project work.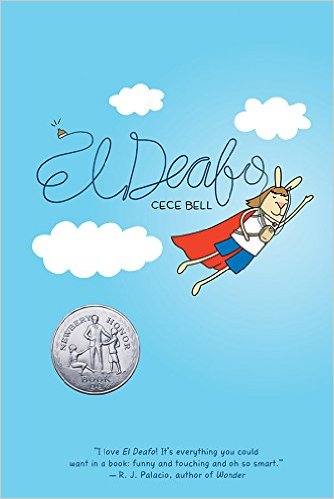 September
El Deafo by CeCe Bell
We're starting with the funny and honest graphic novel El Deafo by CeCe Bell. With a range of ages in our book club we have children with different levels of reading confidence, so we're starting with a choice that I think everyone will find easily accessible. We have some great artists in our club too who I think will enjoy the abundance of illustrations. In El Deafo Bell shares her experiences of hearing loss as a child and the subsequent hearing aid which she uses, called the Phonic Ear. Like all middle-school aged kids, she just wants to find her place in her class group, and the book explores the challenges of being different and discovering your inner super powers.
See more of the book on Amazon.
See our El Deafo discussion questions and additional resources here.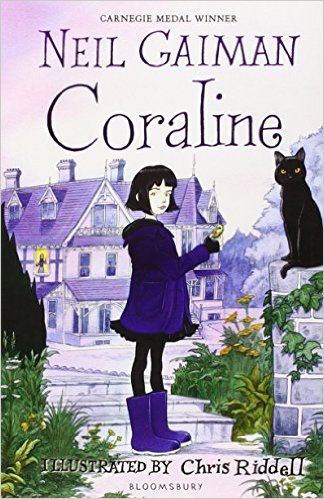 October
Coraline by Neil Gaiman, Illustrated by Chris Riddell
Coraline finds another house, and parents, behind an old door in drawing room. If she steps through, she knows she might never come back. Phillip Pullman describes this as 'a marvellously strange and scary book' – a perfectly spooky book for Halloween month.
See more of the book on Amazon.
See our Coraline discussion questions and additional resources here.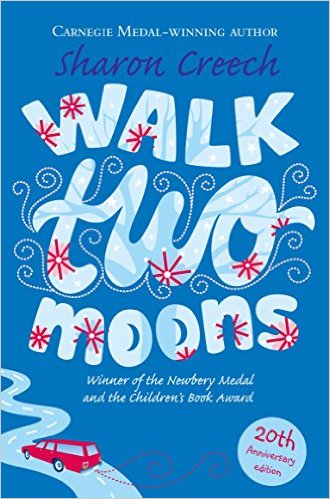 November
Walk Two Moons by Sharon Creech
Walk Two Moons weaves together three inter-linked stories of a road trip across America, a family mystery, and a journey through relationships to discover your true self.
See more of the book on Amazon.
See our Walk Two Moons discussion questions and additional resources here.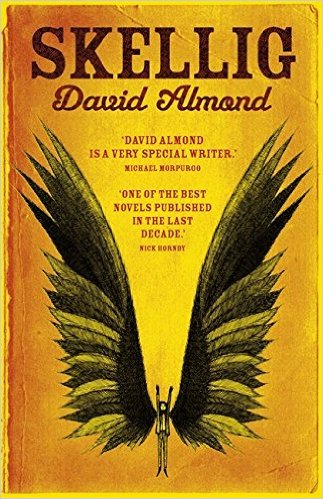 December
Skellig by David Almond
While his little sister is ill in hospital, Michael discovers a strange creature in his garage. Part person, part beast, perhaps an owl, perhaps an angel, Skellig is going to need Michael's help to survive.
See more of the book on Amazon.
See our Skellig discussion questions here.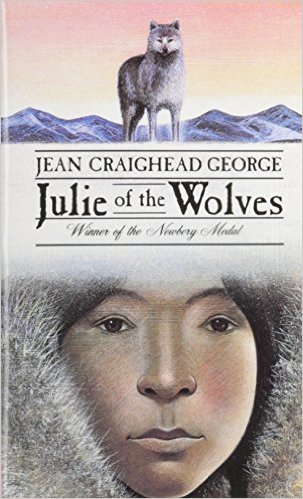 January
Julie of the Wolves by Jean Craighead George
Julie is caught between two worlds. In her Eskimo village, she's known as Miyax, and to her friends in San Francisco she's known as Julie. This book explores the challenge of being between two worlds – echoing the life stage of our tweens perhaps – with the added adventure of a wilderness survival story set in Alaska.
See more of the book on Amazon.
See our Julie of the Wolves discussion questions here.
February
A Wrinkle in Time by Madeline L'Engle
We're switching genre into science fiction this month, with this classic story by Madeline L'Engle. We're slipping through a wrinkle in time with Charles Wallace Murray, in search of his lost father, to an evil planet ruled over by a giant, pulsating brain called It.
See more of the book on Amazon.
See our A Wrinkle In Time discussion questions here.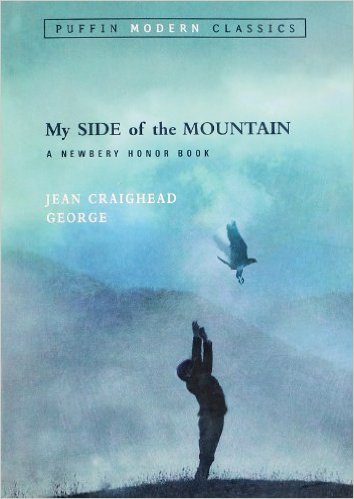 March
My Side of the Mountain by Jean George
What would it be like to run away and live by yourself on the side of a mountain? We're going to find out this month as we join Sam Gribley as he leaves home and heads alone to the Catskill Mountains in New York state.
See more of the book on Amazon.
See our My Side of the Mountain questions here.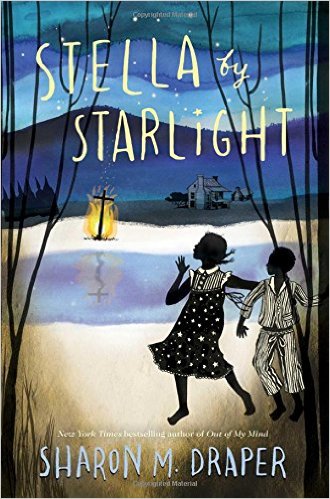 April
Stella by Starlight by Sharon M Draper
Through this age-appropriate, realistic story our book club readers will be able to look through the eyes of a girl their age at life in the depression-era, deep south of North Carolina. Touching on many issues children this age feel passionately about, we'll explore the themes of unfairness, injustice, courage, and empowerment.
See more of the book on Amazon.
We used the questions that are included at the end of this edition for our discussion this month.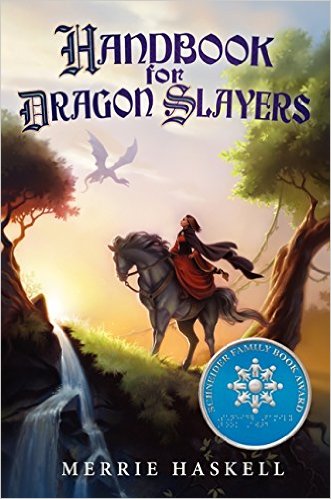 May
Handbook for Dragon Slayers by Merrie Haskell
A complete change of pace and setting from last month, in May we're heading off on an adventure of action, mythical creatures and magic. Our lead character Tilda is going to find herself challenged and tested, but will discover she's stronger than she ever realised.
See more of the book on Amazon.
See our Handbook for Dragon Slayers study guide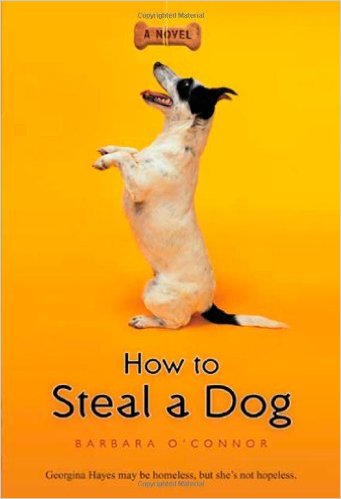 June
How to Steal a Dog by Barbara O'Connor
What would happen if your family suddenly found themselves without their home, and now living in a car? Would you ever do something drastic – unlawful – to try to help? Would you steal someone's dog? We're going to be asking lots of questions about right and wrong with this month's read.
See more of the book at Amazon.
See our How To Steal A Dog discussion questions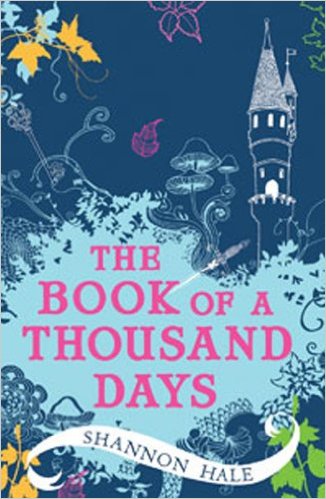 July
The Book of a Thousand Days by Shannon Hale
My daughters are big fans of Hale's book The Goose Girl, so we're including another of her re-tellings of an old fairy tale in our book club selection. This book has all the classic elements of goodies and baddies, mistaken identities, and adventure, but prepare yourself for a twist in the tale!
See more of the book on Amazon.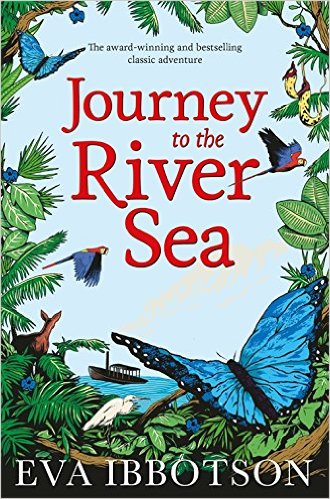 August
Journey to the River Sea by Eva Ibbotson
For our final choice of our book club year, we're heading to the Amazon. Orphaned Maia has to leave behind all that she's familiar with and move from her London boarding school across the world to live with distant relatives she doesn't know. There's a mystery within this book, with hidden clues for you to spot as you read.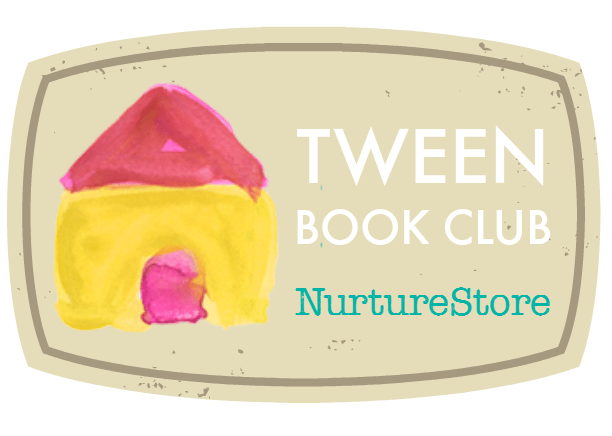 Don't miss the monthly updates!
Join us for discussion and additional resources, and read along with us each month. Pop your email address in the box below and I'll let you know when our next instalment is ready. And leave a comment below to say hello and let me know you're going to be joining in. Cathy x