Here's a great recipe for Valentine cookies. They're really easy to make, and look – and taste! – fantastic.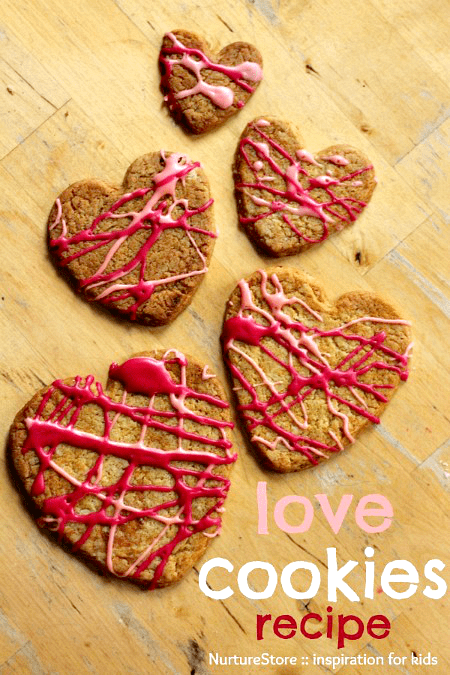 Valentine cookies recipe
This recipe is a variation on my Christmas biscuit recipe, which in turn is a variation on my favourite gingerbread recipe. It's really easy to make, so your children can be involved each step of the way; measuring, counting, weighing and baking.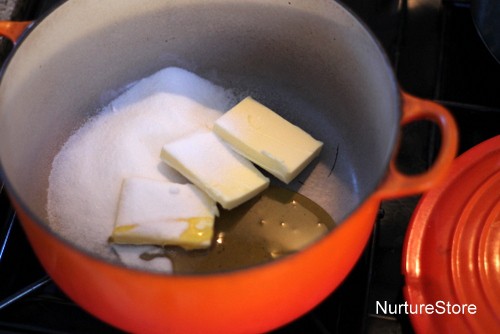 To make these Valentine cookies, take a very big pan and in it melt:
3oz / 85g of butter
2 tablespoons of golden syrup (honey or corn syrup could be a substitute, although you can't beat the flavour of golden syrup!)
2oz / 60g of caster (fine) sugar (we use sugar that's been scented with a vanilla pod)
a drop or two of vanilla extract
Don't let the ingredients boil, and as soon as they have all melted, turn off the heat under the pan.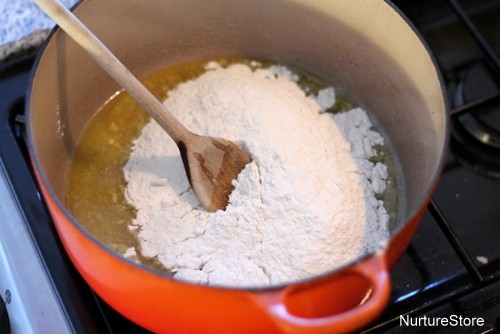 Then measure out:
7oz/ 200g of plain (all purpose) flour and it to  the pan of liquid ingredients and stir together.
Dissolve 1 teaspoon of bicarbonate of soda in 1 tablespoon of water, and add this in too. Stir everything together until it comes together to make a dough.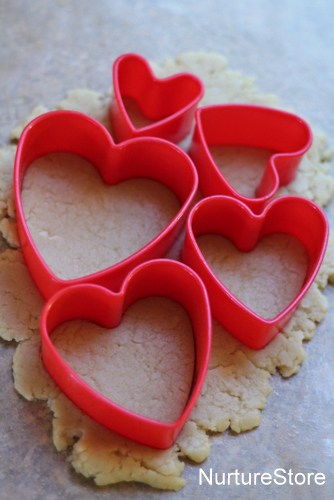 Roll out your dough and use heart-shaped cookie cutters to stamp out your biscuits. I like to roll the dough out on a piece of baking parchment, which stops it sticking to the table and makes it easier for the children to handle. The dough is quite oily, so you can roll it out, cut out some biscuits,  squish, roll out again and cut some more biscuits, without it drying out.
Bake at Gas 5 / 190 /375  for around 8 minutes if you like your biscuits to be melt-in-your-mouth soft, and for a little longer if you want them crisper.
Once they have cooled, you can decorate them. It's a good idea to lay a baking sheet under your wire cooling tray, to catch all the icing drips. You might like to use tubes of writing icing (frosting), so your children can write words (maybe "I love you!") but we went for a glorious splatter design.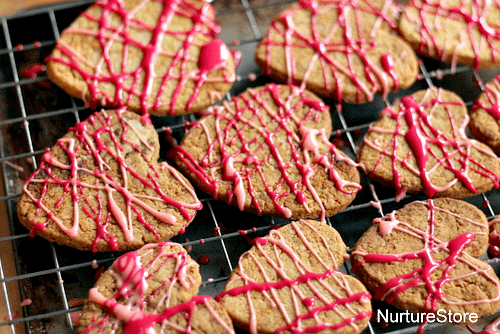 We used two shades of pink icing, made with a mix of icing sugar and water with a little drop of food colouring in. For this technique you'll want the icing to be runny enough to flow off your spoon easily, but thick enough to keep distinct lines across the top of the cookies. Just place some icing sugar in a bowl and add your water very little by very little, until you get the consistency you want.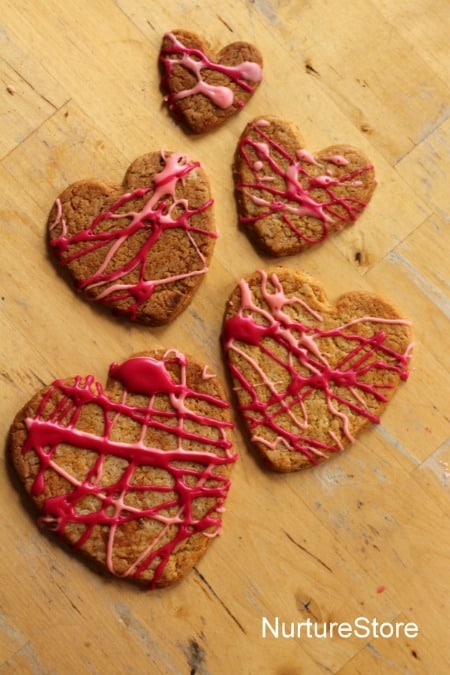 More lovely Valentine's Day activities for your children
Did you see all my other Valentine's Day activities for children? I've got more free printables, art, math, science, literacy and play ideas, all with a Valentine theme. You can find them all here.