I think Spring has finally, definitely sprung. These tissue paper flowers are a pretty craft to welcome Spring into your home. Easy to make, you need just three ingredients: green sugarpaper, tissuepaper squares in your favourite petal colours and sticky tape – that's all!
First take a sheet of green sugarpaper and roll up to make a tube.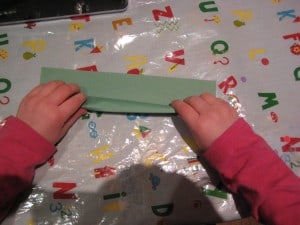 Next, use sticky tape to hold your paper tube together. This is your stem.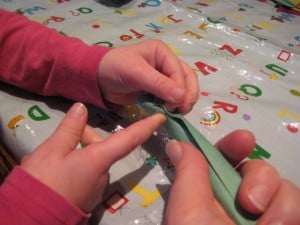 Take two tissue paper squares and lay them as shown in the picture below.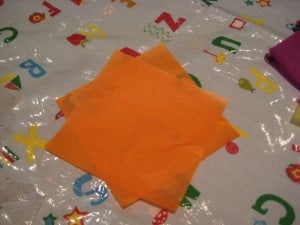 Then use your finger and thumb to scrunch the squares together in the centre and give them a little twist. This makes your petals.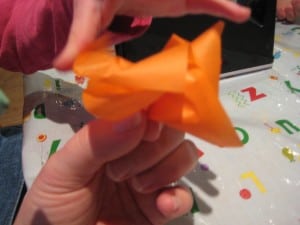 Use some stickytape to fasten your petals onto your stem.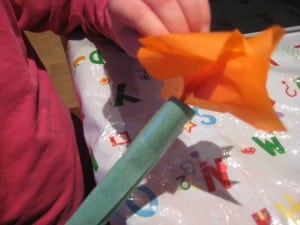 Make a few more, using your favourite colours, and you have a beautiful Spring bouquet.
And if you have an empty toilet roll tube in your making box you can make a vase to display them in.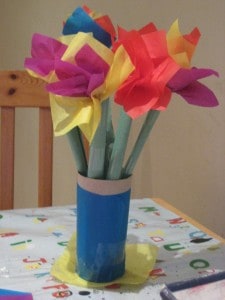 And if you love flowers you might also like to make these daffodil windmills.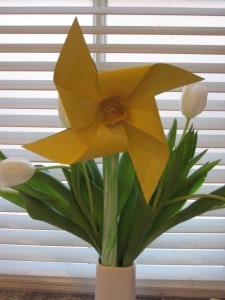 Happily shared with Tired Need Sleep and Today's Creative Blog