Take art outdoors into your Garden Classroom with this idea for chalk frames – along with chalk nature mandalas, and summer scented paint.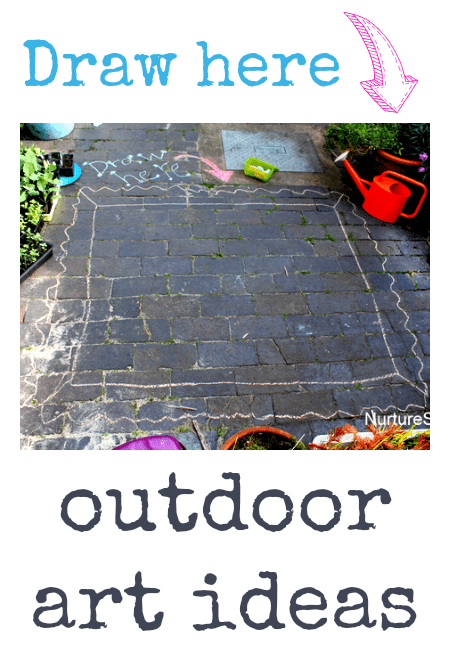 Take art outdoors with chalk frames
Chalk is a super material to take outdoors with you. We keep a some in a bucket with a lid by the back door so we can grab it as we head outside to play.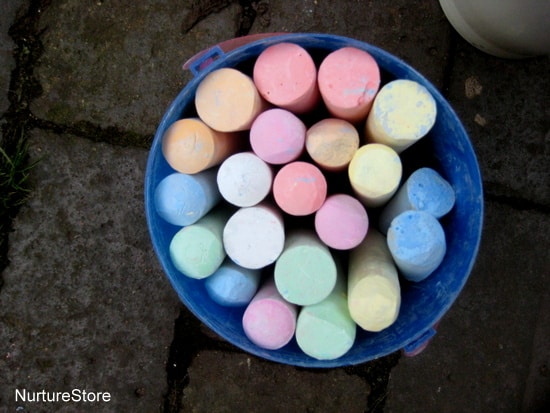 We've used it in the past for chalk treasure hunts and to make chalkboard puppets, but today I set up an invitation to do some drawing. All it takes is a big, big 'art gallery' style frame drawn in chalk on the ground…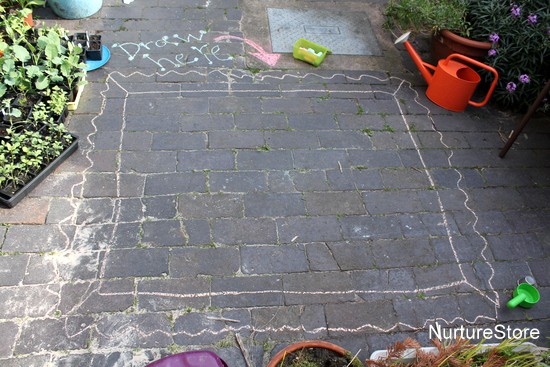 a written invitation to join in (as it's always good to add reading and writing as part of your play), and a pot of chalk.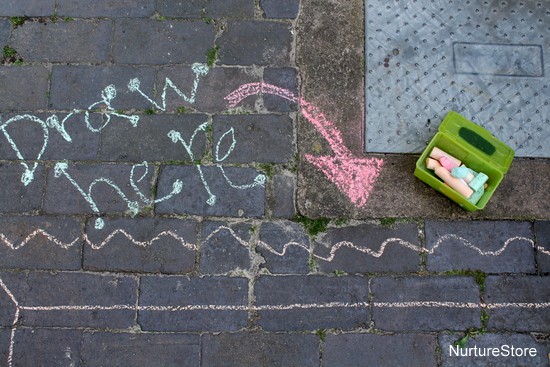 and it proved irresistible. It was fun to sit inside the frame and be part of the picture!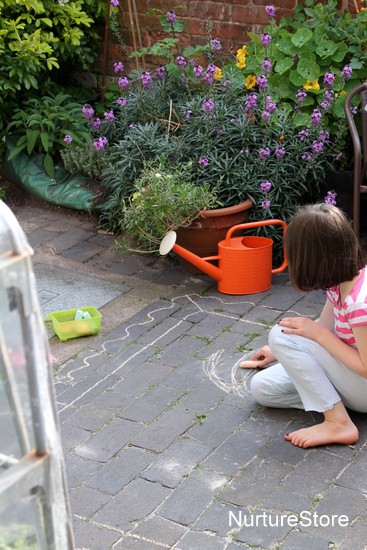 The children can draw lots of variations, especially on a sunny day, when they can wash away their art with water from a watering can, and have their 'canvas' dry out quickly in the sunshine, ready for another picture.