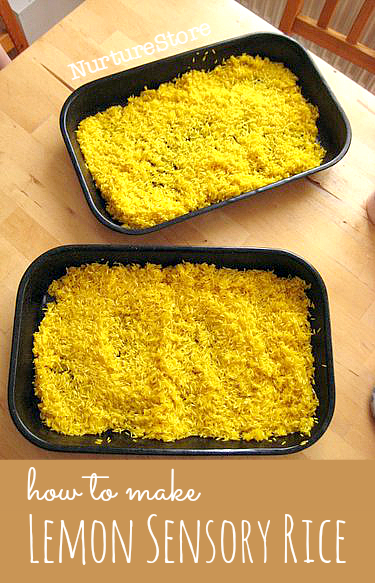 On dark winter mornings, bring a little zing to your day with this lemon scented sight words sensory tub. The tub smells so good! It's energising and lovely to play with, and it's also great for some sigh words practise. Here's how to dye and scent the rice, and a fun idea for sight words play.
Lemon scented sight words sensory tub
Click here to see a whole year's worth of super sensory play ideas.
To start with, make your lemon rice.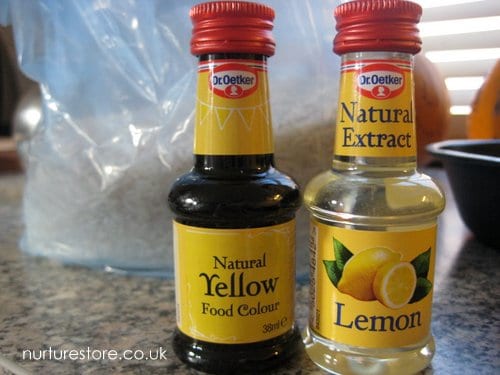 We use uncooked rice and add some yellow food colouring and a little lemon extract.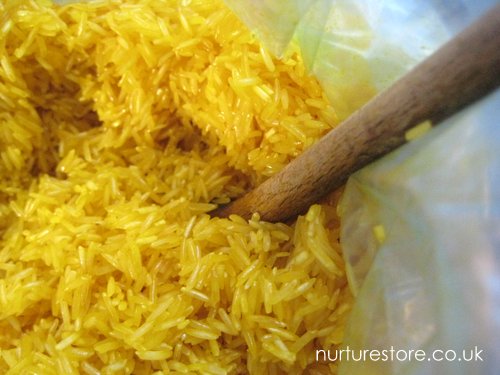 Place the rice, dye and lemon extract in a plastic food bag and scrunch, squash and squeeze until the colour spreads right through the rice.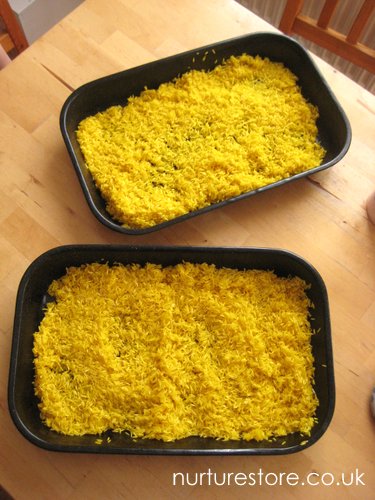 Lay the rice out over night to absorb the colour and essence and to dry. And then you're ready to play.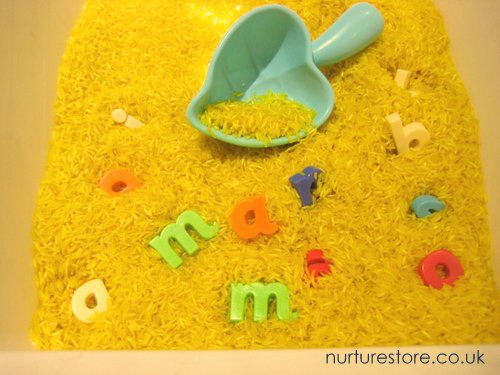 We love using it in a sensory tub to practise our sight words. The lemon smell is so uplifting and gives the senses a boost. I fill a tub with the rice and add in some fridge magnet letters. The children use little scoops to hunt out the letter treasures and use them to make the sight words they are working on. As well as the zingy smell, the three dimensional shapes of the letters help the children to learn with all their senses.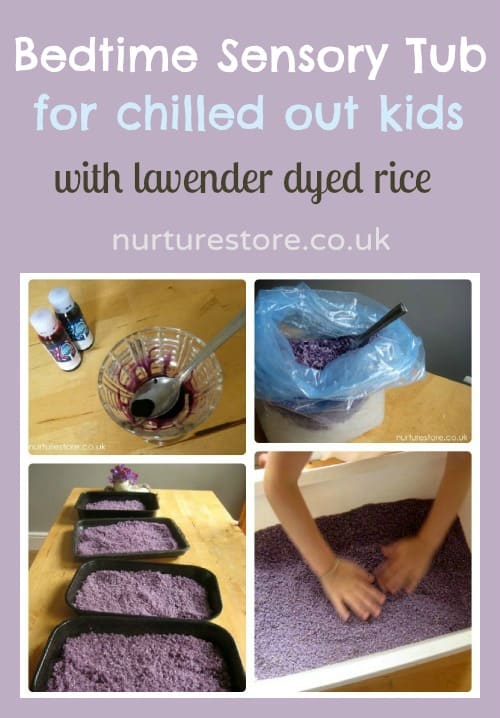 At the other end of the day, try our bedtime sensory tub which uses calming lavender to help children chill out.
Super Sensory Invitations to Play

Ready for a whole year of exploring through the senses? Super Sensory Invitations to Play is a delightful resource that encourages your children to explore the five senses through the year, using a wide variety of sensory materials. It includes 52 invitations to play, linked to the festivals and seasons of the year, and including water, ice, dough, rice, paints, sand, sensory tubs, and more.
They are easy, simple, and fun ideas that you can use right now to give a multi-sensory boost to your play and learning. It comes with a printable recipe book featuring all our favourite recipes for play. Come and see more here.