Awake up your senses with a zingy lemon sensory tub!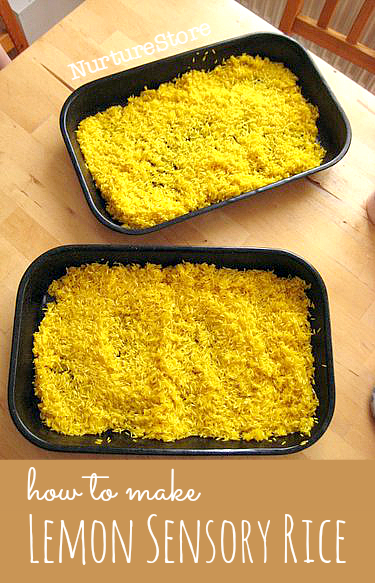 Lemon scented sight words sensory tub
On dark winter mornings, bring a little zing to your day with this lemon scented sight words sensory tub.
The tub smells so good. It's energising and lovely to play with, and it's also great for letter and word practise.
Here's how to dye and scent the rice and add a literacy twist.
Materials needed:
:: uncooked rice
:: yellow food colouring
:: lemon extract
:: plastic tub with lid or plastic bag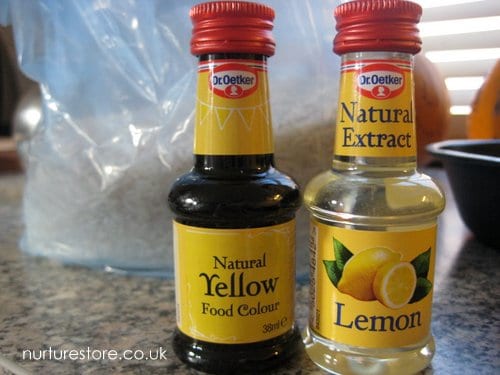 How to dye rice for sensory play
Place uncooked rice in a plastic tub (with a lid) or a large plastic food bag.
Add a drop of yellow food colouring and a little lemon extract.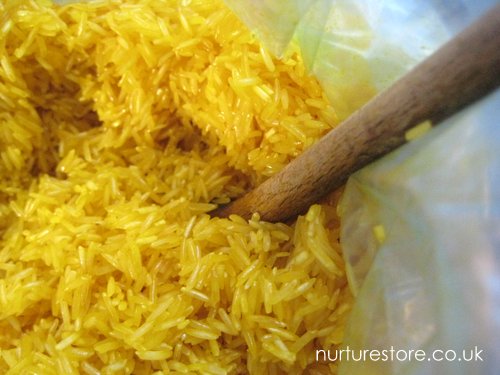 Put the lid on the tub/fasten up the bag and scrunch, squash or shake until the colour spreads right through the rice.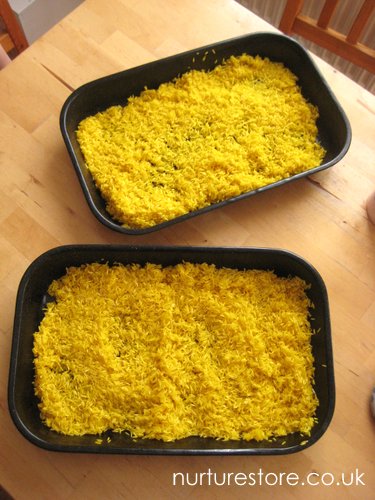 Lay the rice out over night to absorb the colour and essence and to dry.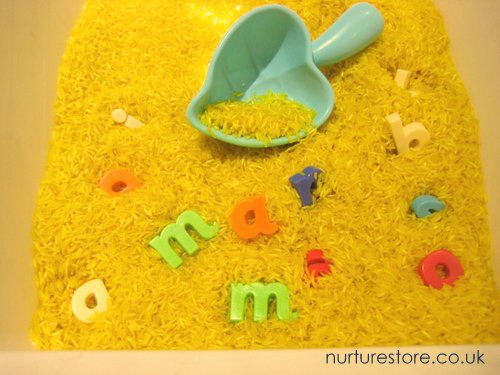 Sensory tub play ideas
Use the rice to fill a sensory tub. Add bowls, spoons and other loose parts and invite your children to play. The lemon smell is so uplifting and gives the senses a boost.
Add in fridge magnet letters to make an alphabet-themed sensory tub. In addition to the zingy smell, the three dimensional shapes of the letters help the children to learn with all their senses.
Children can use scoops and spoons to hunt out the letters.
Can they find the whole alphabet?
Can they find the letters of their name?
Can they spell any words?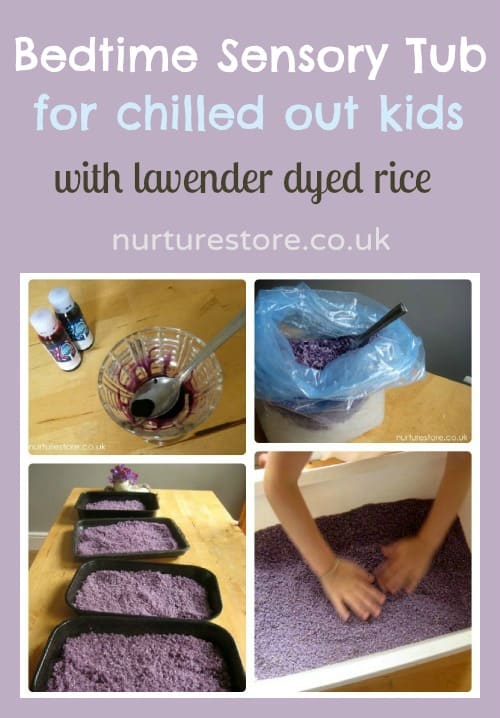 How to make a calming sensory tub.
At the other end of the day, try our bedtime sensory tub which uses calming lavender to help children chill out.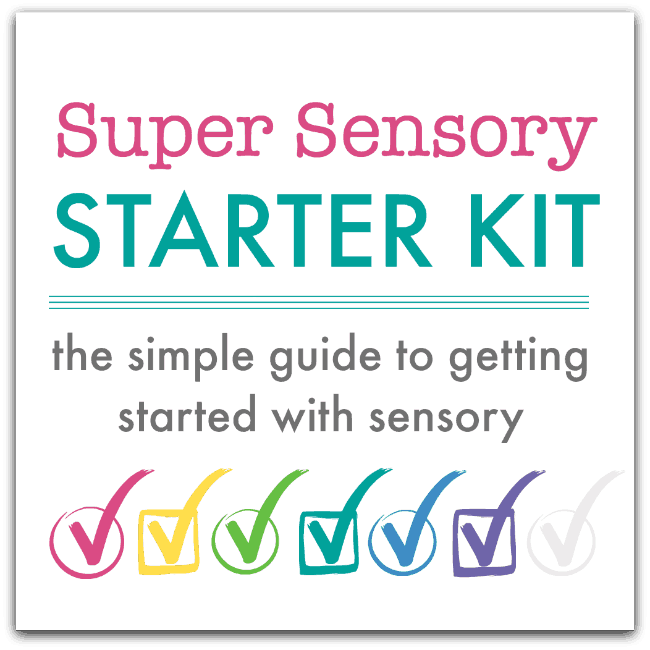 Get my Super Sensory Starter Kit for free
Every child deserves to be have their needs met so they can thrive. That's why I've made you my free Super Sensory Starter Kit.
Do you feel like your child is measured too early against unrealistic standards and you know they need more sensory input, more fun, and more hands-on activities?
Maybe you're a parent who wants to get your child away from a screen and into active play. Or you have a special sensory child who needs their own sensory diet.
Maybe you're a childminder or a nanny who needs to balance activities for a range of ages, with a tiny budget for materials.
Perhaps you're a teacher who truly wants to have a play-based classroom, but you're already stressed by the demands of observations and administration. Or perhaps you're a therapist or specialist who needs ideas that colleagues and parents can use.
My free Super Sensory Starter Kit will give you the tools you need to successfully tune-in to your child and help them be happier, calmer, and more successful at learning and life.
So I can send you the best resources, please tell me which of the following categories best describes you:
---
* By subscribing, you consent to our use of your personal data as per our Privacy Policy, which includes agreeing to receiving interest-based email from us.
---