Please welcome Helen from Witty Hoots who joins us today with this idea that combines a pretty jewellery craft for kids with a hands-on math lesson in repeating patterns.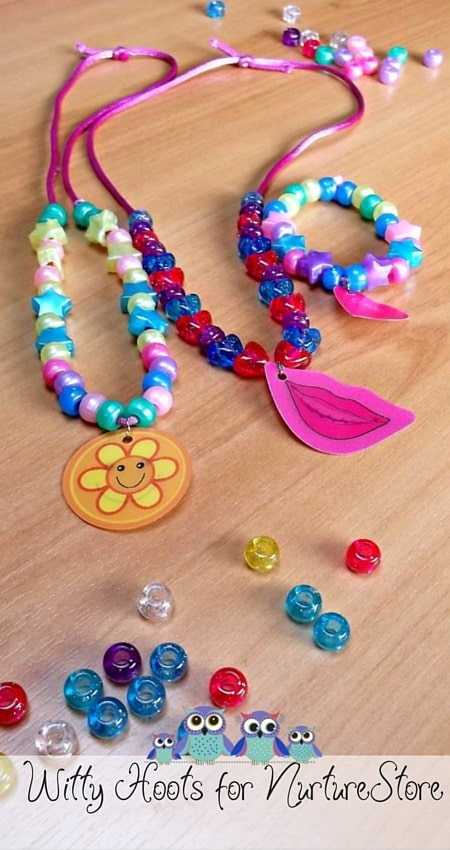 Pretty repeating patterns jewellery craft for kids
---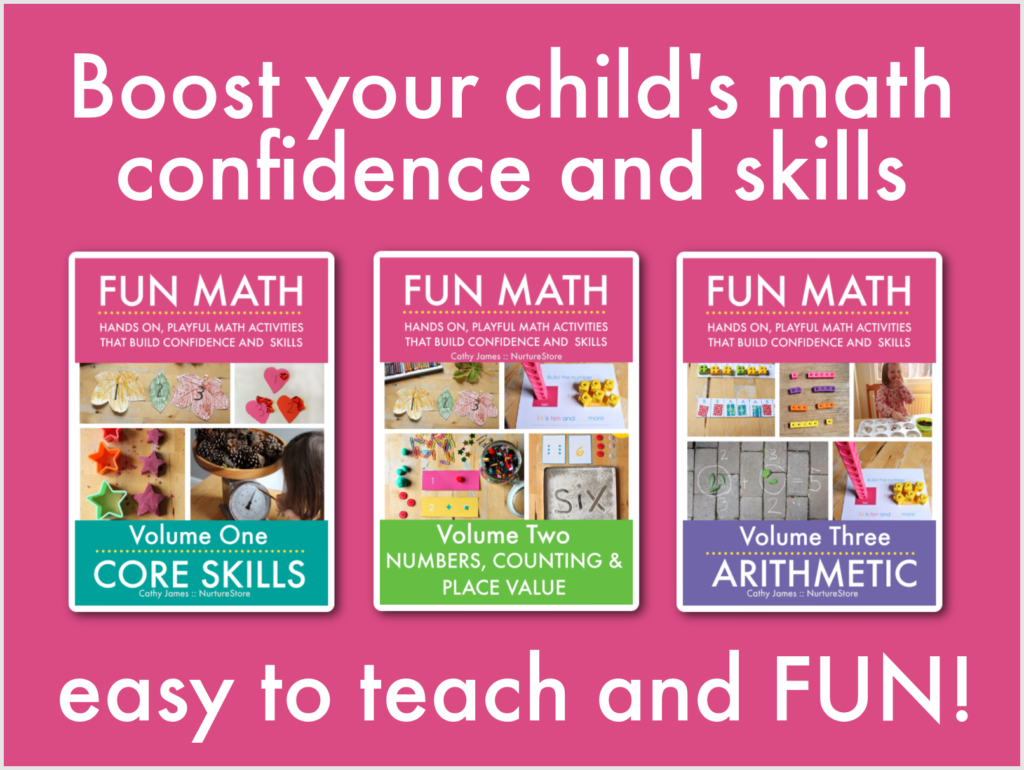 Magic Fun Math lessons!
Fun Math is an easy to teach, highly effective math curriculum based on play and hands-on learning.
All the lessons are designed to be fun and memorable, so children enjoy their lessons and feel confident.
The lessons are easy for teachers and parents to use, in class or at home.
These are the magic lessons where children really see, understand, and can apply math concepts. They are especially suited to children who don't like math, lack confidence, don't understand math the way they are currently being taught, or just want to play.
SEE MORE AND TRANSFORM YOUR MATH TEACHING HERE.
---
Recognising and creating patterns are essential mathematical skills that are not only fun, but also foundational for other math skills such as sequencing and understanding time. They can also be important in music, science and art.
We decided to make jewellery which included repeating and reverse patterns.
The beauty of this activity is that it can be adapted to all ages, from simple patterns using large beads with preschoolers to more complicated craft patterns for jewellery for older kids.
Important information
This activity involves the use of beads which may be a choking hazard, in particular for younger children. You should carefully consider whether this activity is suitable for the children under your care. You should also closely supervise children at all times during this activity.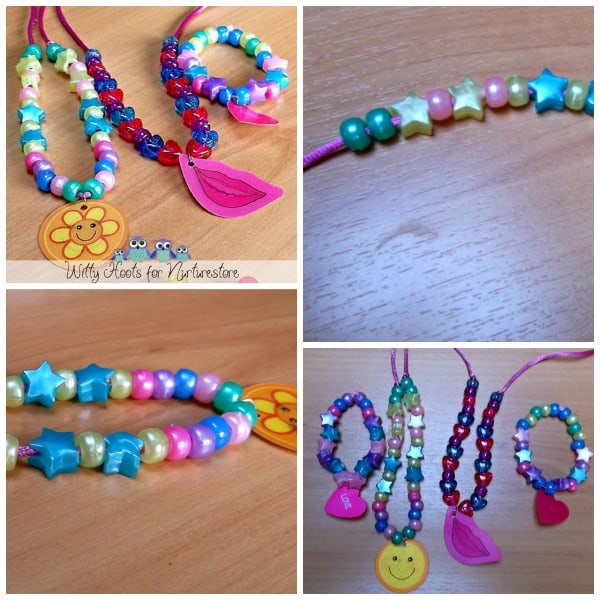 You will need:
---
This page contains affiliate links from which we earn commission.
As an Amazon Associate I earn from qualifying purchases.
---
Making mathematical patterns with beads
Before you start making your jewellery think about the age and ability of your child, their manual dexterity and their current pattern recognising abilities.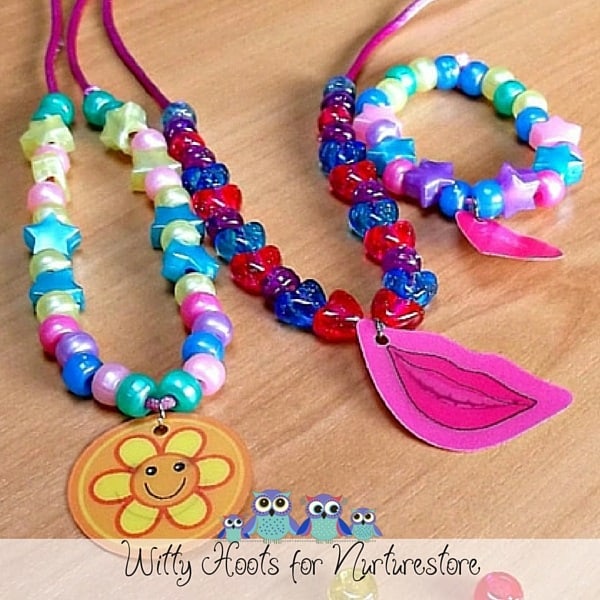 Younger children
You will find that younger children are still developing fine motor skills, so try using larger beads and perhaps a plastic threading needle. Also, younger children will probably enjoy just threading beads onto the cord. Let them play and then point out a simple repeating pattern such as blue bead then red bead then blue bead and see if they can guess the next colour. If you do not have any large beads why not try threading painted pasta shapes.
As always be careful if you decide to make a necklace with a youngster and supervise them at all times. We tend to make bracelets or key rings instead.
Younger school age kids
There are many different ways that you can introduce patterns into your jewellery making with older kids. Take into account their likes and dislikes, do they like making and wearing bright fancy jewellery or using darker colours? Or are they making a gift for another person? Using materials that they like or creating something for another person can help keep children engaged.
We have been making simple pattern sequences with beads for a while with our school age daughter and she now can make quite complex patterns with different coloured or shaped beads. This time, I decided to see if she could do some reverse repeating patterns with some coloured beads and a pendant.
First, we placed the pendant on the cord and positioned it in the middle. Next, we added a variety of different beads to one side of the pendant. Then, she threaded the same beads on the other side as a reverse pattern. Soon we had lots of different necklaces and bracelets and a daughter who now recognises patterns in other things 'just like the necklaces we made'!
Older kids
Try making repeating patterns with different coloured or shaped beads and encourage older kids to design their jewellery by drawing or writing down the patterns on paper. This can be a simple drawing with the coloured beads to a complex pattern with a key such as rbs (red bead small) bbl (blue bead large) sgb (silver glass bead) and so on:
rbs, rbs, bbl, rbs, rbs, sgb, rbs, rbs, bbl, rbs, rbs…
Here at Witty Hoots, we have also been looking at encouraging youngsters to take their own Country Walks Photographs, trying out Maths Magic to Amaze our Friends, and we host a monthly Quirky Blog Hop packed full of interesting ideas, recipes and activities for the whole family!
I'm Helen, business woman, blogger and a former baby signing teacher too! I write these activities and educational posts in the Family Section of Witty Hoots. I also write educational and craft posts on Peakle Pie which is aimed at the younger members of the family!
We would love you to visit our site Witty Hoots and share more great ideas with you!

---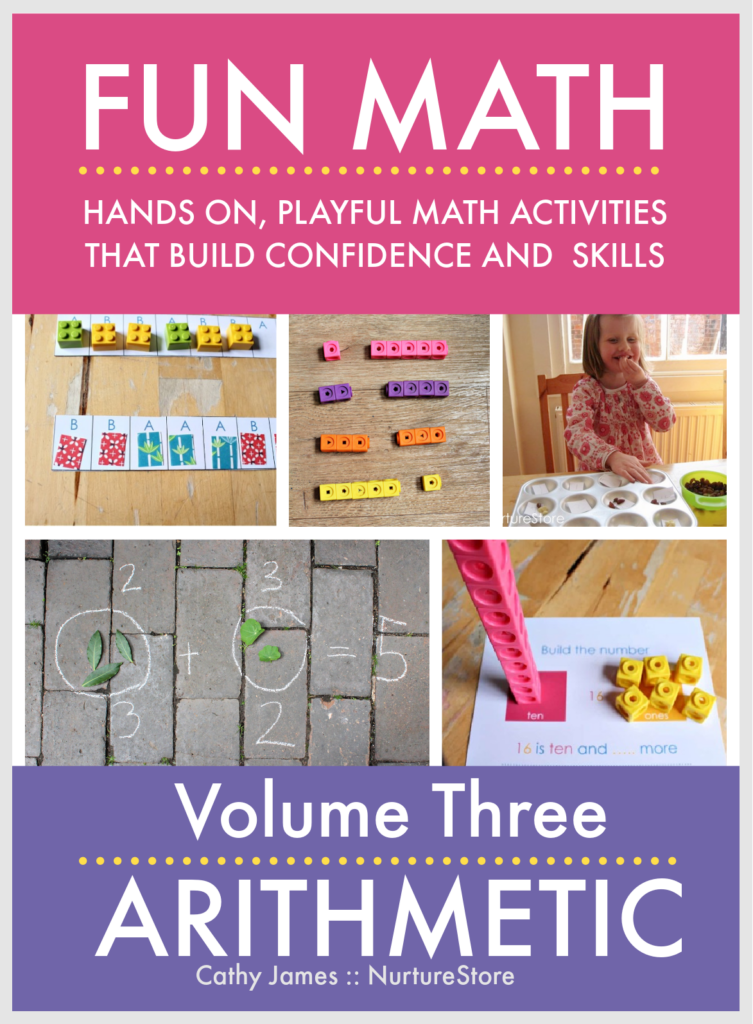 Transform your teaching with Fun Math
The Fun Math series gives you a math curriculum that is easy to teach and highly effective.
Children love these lessons because they are engaging and fun.
You'll have a clear set of ready-made math lessons and activities that are simple to lead using our step-by-step lesson guides, and which children really understand.
Be the best math teacher and boost your children's confidence and skills with Fun Math.
See more and transform your teaching here.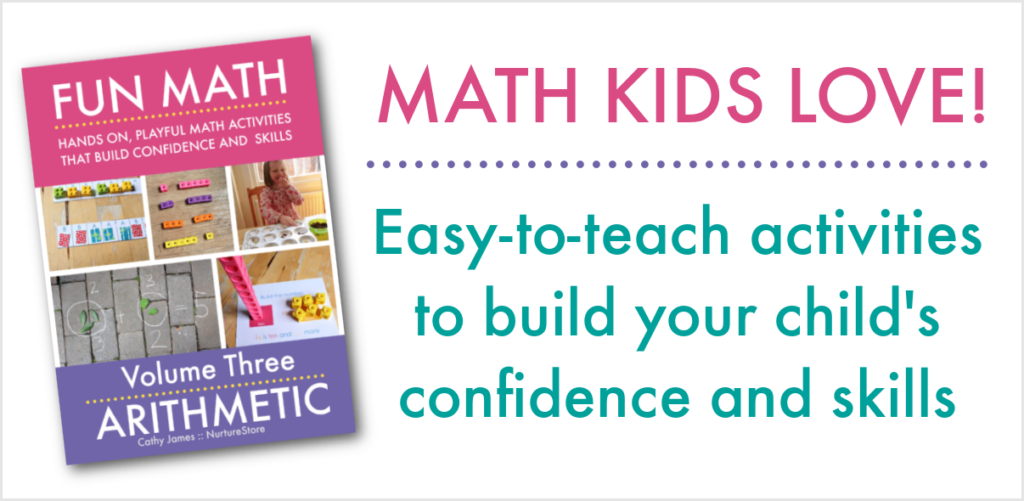 ---