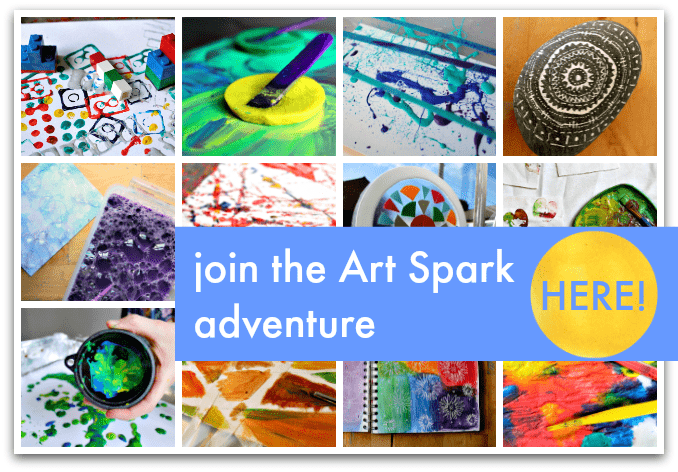 Fill your winter with colour!
I'll guide you through four weeks of beautiful and fun art projects that you can enjoy with your children. At home or at school, these process art projects will give you an interesting framework of activities that you can weave into your weeks, so your children are engaged, creating and enjoying themselves all through art. See more details of Art Spark here.
---
Here's a favourite kids' art idea from our archive: reverse printing painting.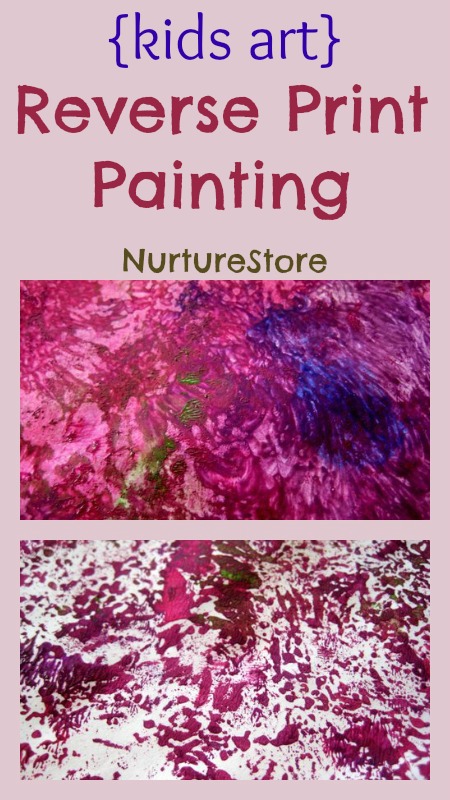 Reverse print painting
We tried out some reverse print painting today. It was one of those fabulous ideas, which come from a child saying 'I wonder what would happen if…?'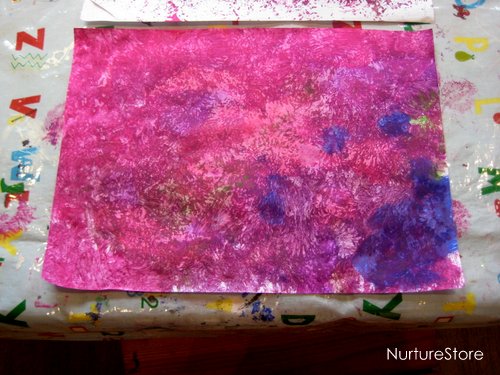 We'd been messy about with some painting and B had already created a picture full of colour and interesting shapes, using plenty paint to cover the whole surface of her painting and thick paint brushes to swirl colours together and make patterns.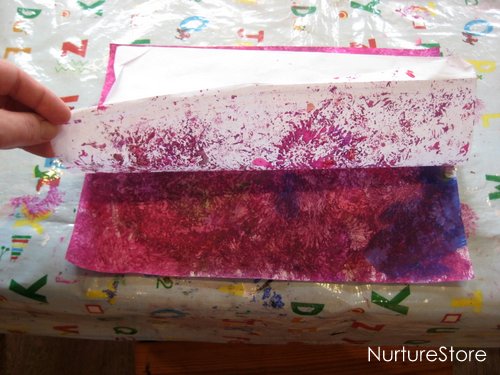 Then she wondered what would happen if she placed another piece of paper over the top of her design to take a print. And the result?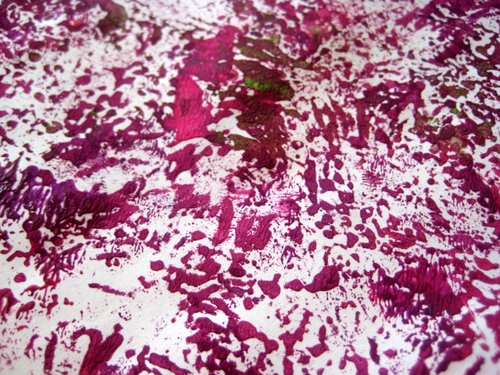 A beautiful print of her painting. She was interested to notice that the printing and pressing affected the original painting too – the squashing by her hands making the surface of the thick paint swoosh around and create some new patterns.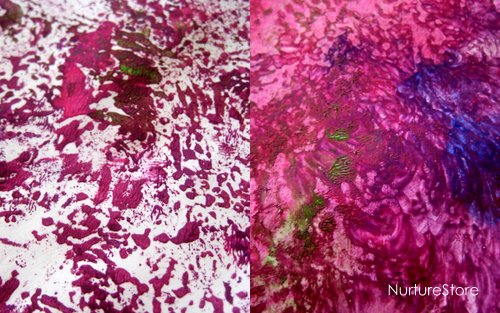 Nurture art with the Art Spark resources!
My Art Spark resources will give you everything you need to start a joyful art practice with your children. There are two new ebooks and an online art course for your family or class. Use them and you'll be bursting with enthusiasm and ideas that will help you make art happen. Click here to see more.