Here's a favourite process art idea: reverse printing painting.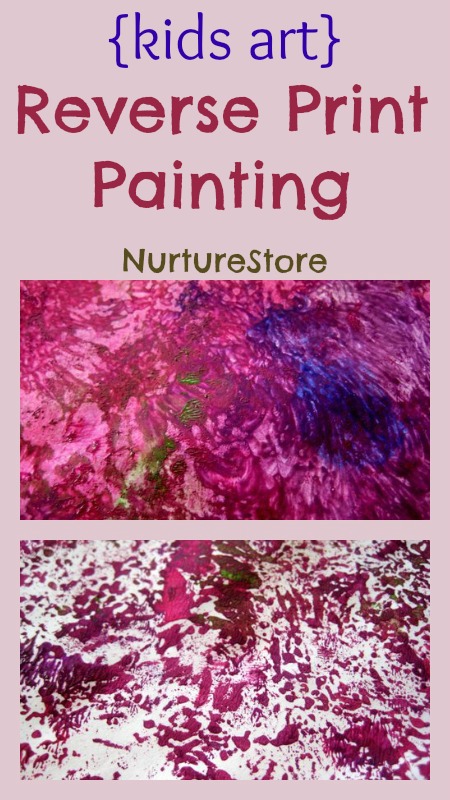 Reverse print painting
We tried out some reverse print painting today. It was one of those fabulous ideas, which come from a child saying 'I wonder what would happen if…?'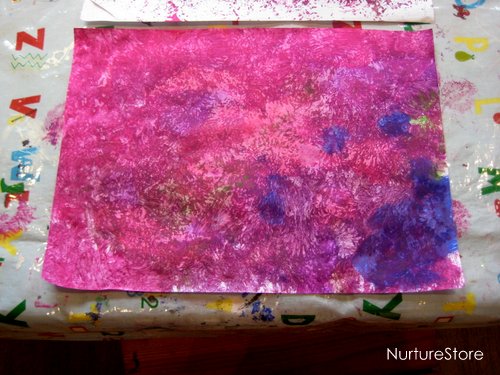 We'd been messy about with some painting and B had already created a picture full of colour and interesting shapes, using plenty paint to cover the whole surface of her painting and thick paint brushes to swirl colours together and make patterns.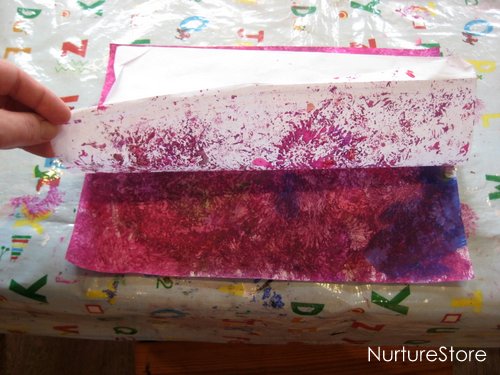 Then she wondered what would happen if she placed another piece of paper over the top of her design to take a print. And the result?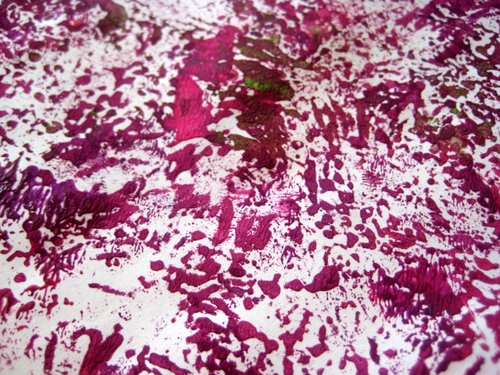 A beautiful print of her painting. She was interested to notice that the printing and pressing affected the original painting too – the squashing by her hands making the surface of the thick paint swoosh around and create some new patterns.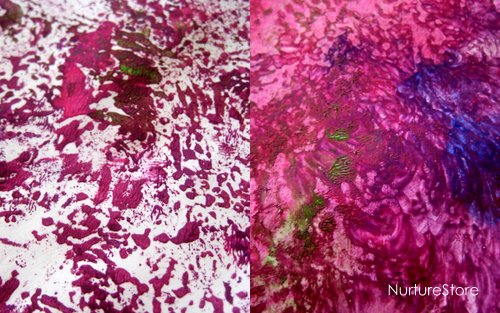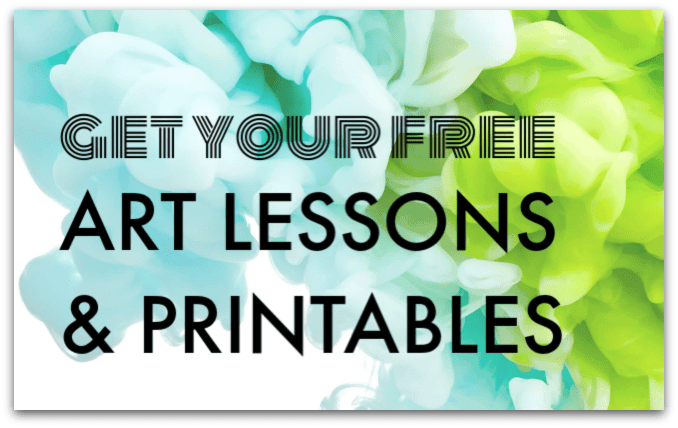 Do More Art!
Let me make it easy for you to do more art with your children.
Pop your email address in the box below and you'll get:
:: free art lessons sent to your inbox
:: lessons on famous artists with linked art projects
:: lessons on new art techniques to broaden your art skills
:: ideas for art adventures to have fun and enjoy the process of creating
:: resources for seasonal and holiday arts and crafts
:: access to my free printables library
Our lessons are perfect for children of all ages, and for school, home, and community groups.
Don't miss out!
Sign up below and let's get started.
---
* By subscribing, you consent to our use of your personal data as per our Privacy Policy, which includes agreeing to receiving interest-based email from us.
---