Easter crafts with a dash of fun – have you tried writing, painting and printing with carrots?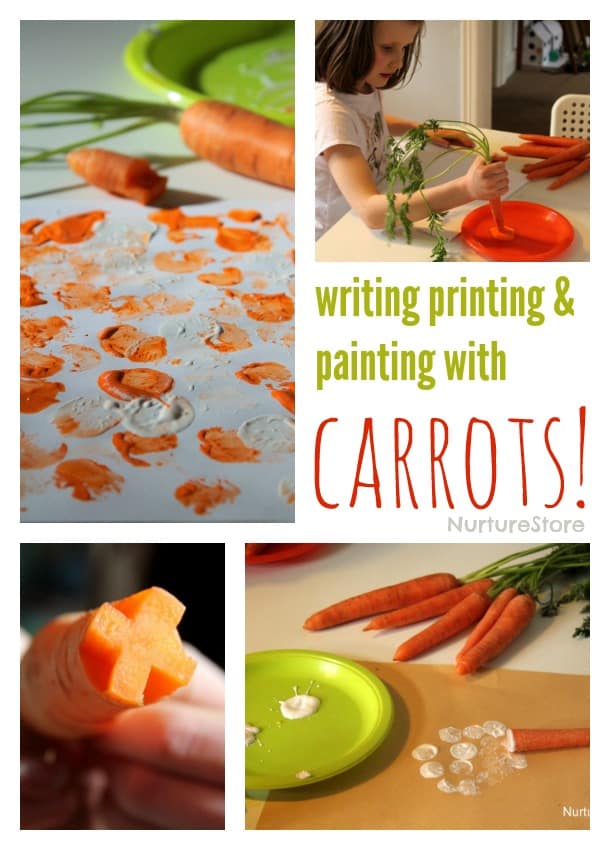 Writing and printing with carrots :: Easter crafts
What's the perfect art material for some Easter art? Carrots of course! The children have been experiementing with different ways to make their mark with them this week.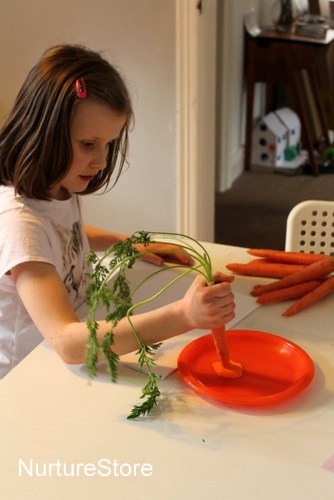 We set out some plates with orange and white paint, dipped in our carrots and tried some painting. They discovered they could write their names with carrots too.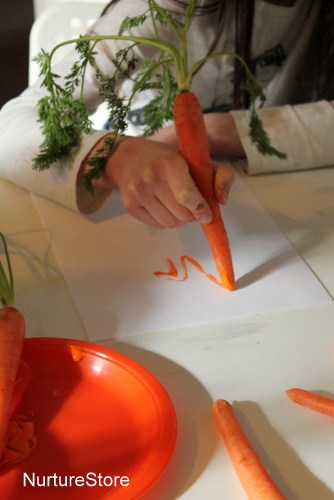 We cut off the ends from a few of the carrots, and they tried some printing – creating pages full of stamps, with lots of lovely paint texture.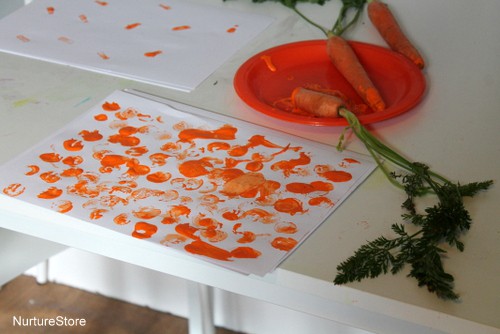 Then one of them realised you could cut out shapes from the sides of the carrots to make all sorts of different stamps.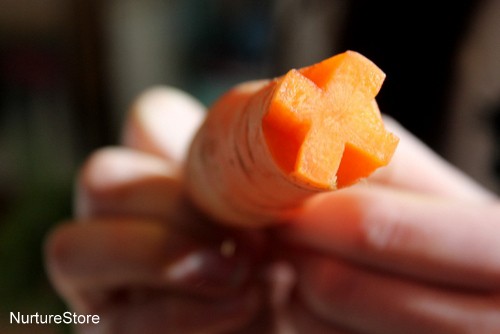 They added in some white paint…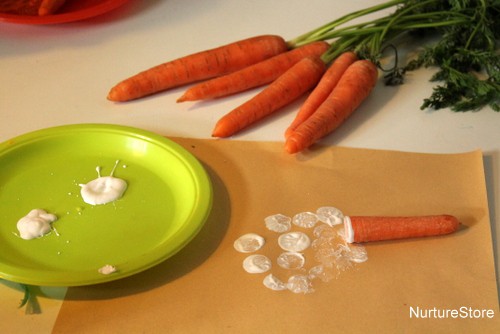 and stamped out bunny rabbit shapes. Have you ever tried painting with carrots?