Here's a creative and easy printing making lesson for children using homemade art stamps.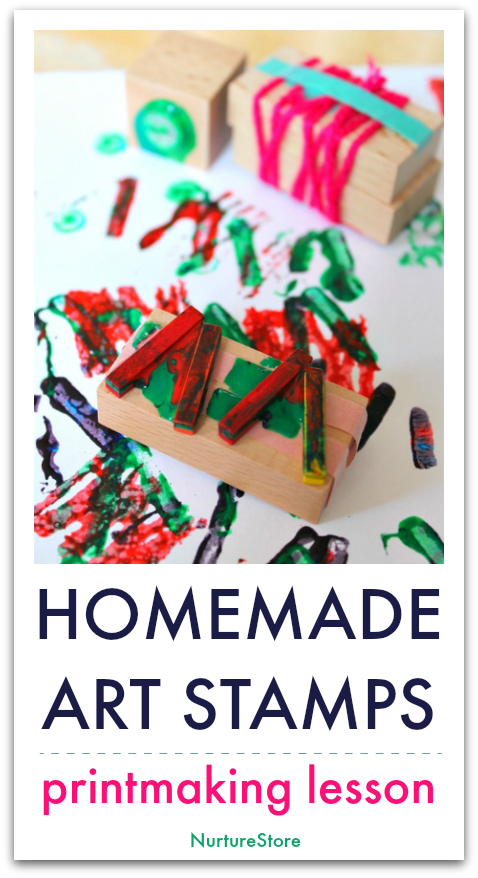 How to make your own art stamps for printmaking
You can make your own set of stamps for printing using all sorts of things you have around the home.
Try these ideas and create your own unique set of DIY art stamps.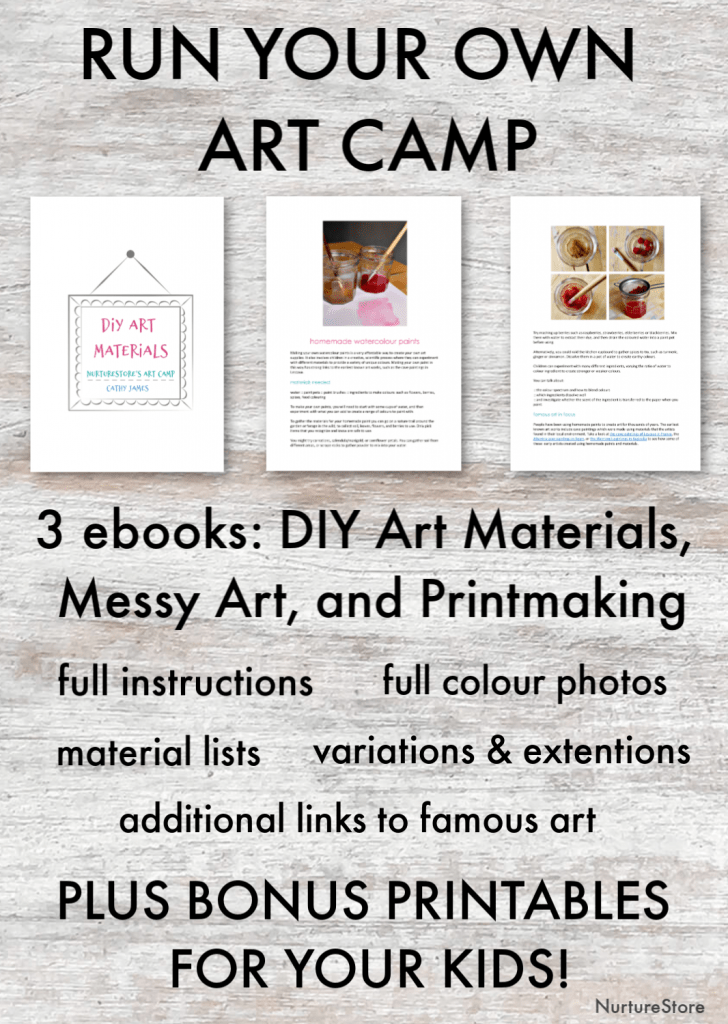 You can run your own art camp!
Want to run your own art camp? I'll show you how! My Art Camp kit gives you a fully-prepped program of exciting art activities, covering three areas: Messy Art, DIY Art Materials, and Printmaking. It comes with bonus printables, materials lists, full-colur photos, step by step instructions, and links to wider arts learning about famous art and artists.
You'll be able to engage your children in a wide range of exciting art projects, get them off screens, build your connection with them, and encourage them to develop their creativity and artful thinking.
Save time, teach better = download your complete Art Camp kit here.

---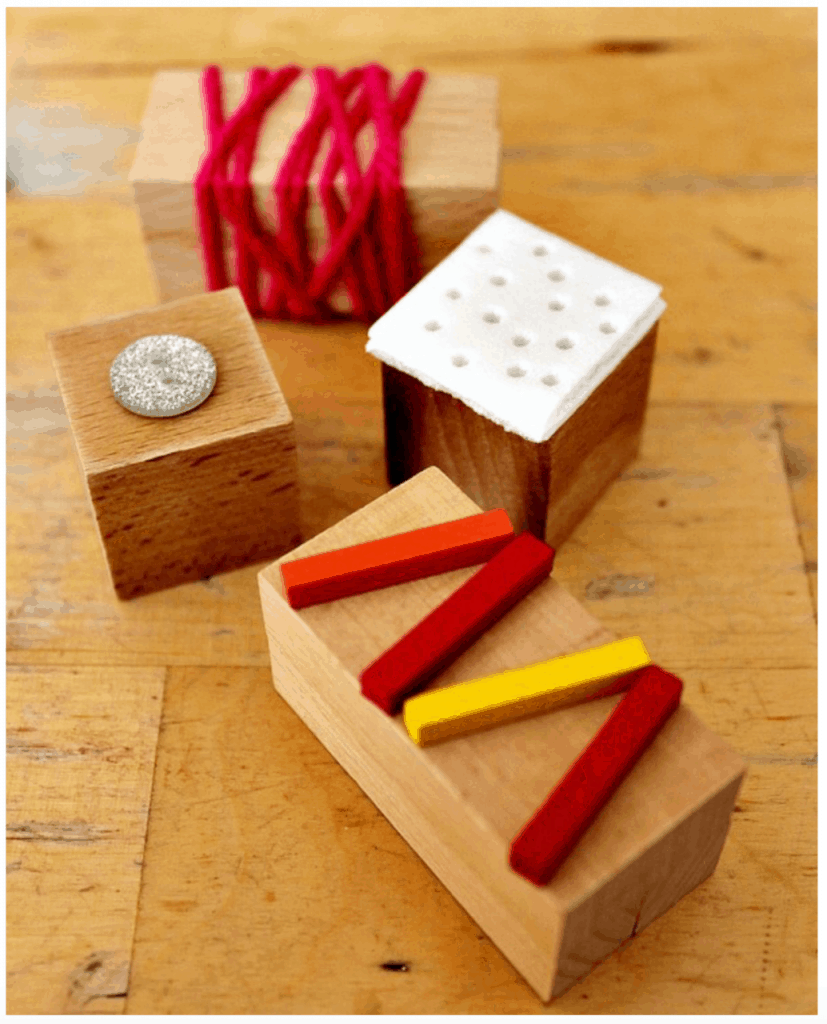 Materials needed
:: wooden blocks
:: materials to create stamps such as yarn, buttons, stickers, pieces of thick cardboard
:: tape or glue gun
:: paints
:: paper
:: plates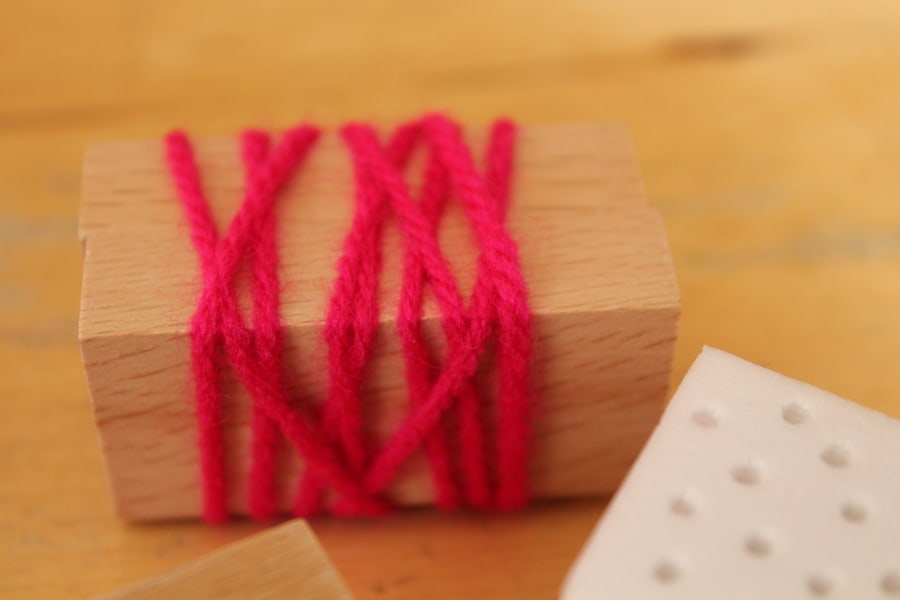 How to make homemade art stamps
Use wooden blocks for your stamps.
Find a variety of small items which you can fix to the wooden blocks using tape or a glue gun.
You might glue on buttons or coins.
Yarn can be wrapped around the blocks and held in place with a little tape.
You can cut out shapes or letters from pieces of thick cardboard and stick them to the blocks with glue.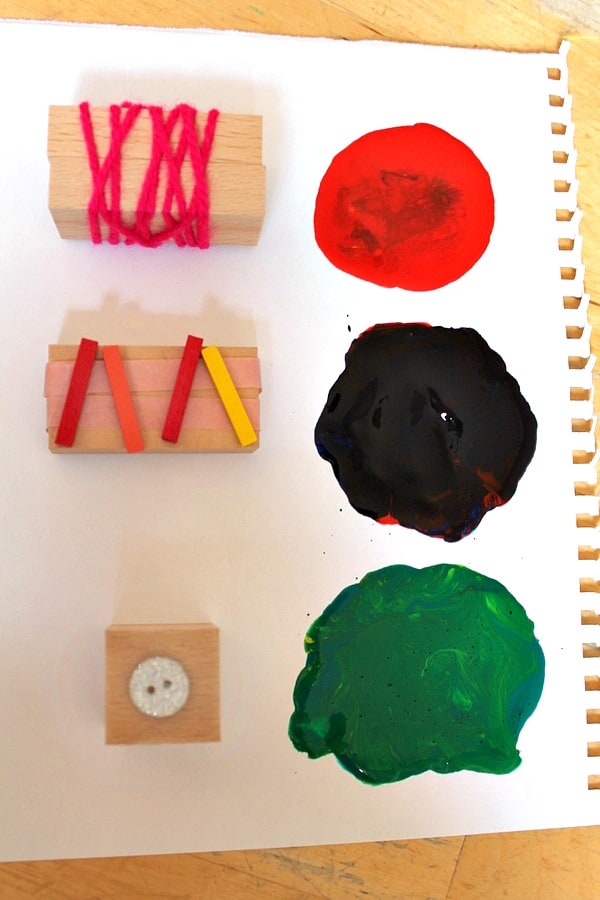 Set out paint on plates, so that is it easy for your children to dip their stamps face down into the paint.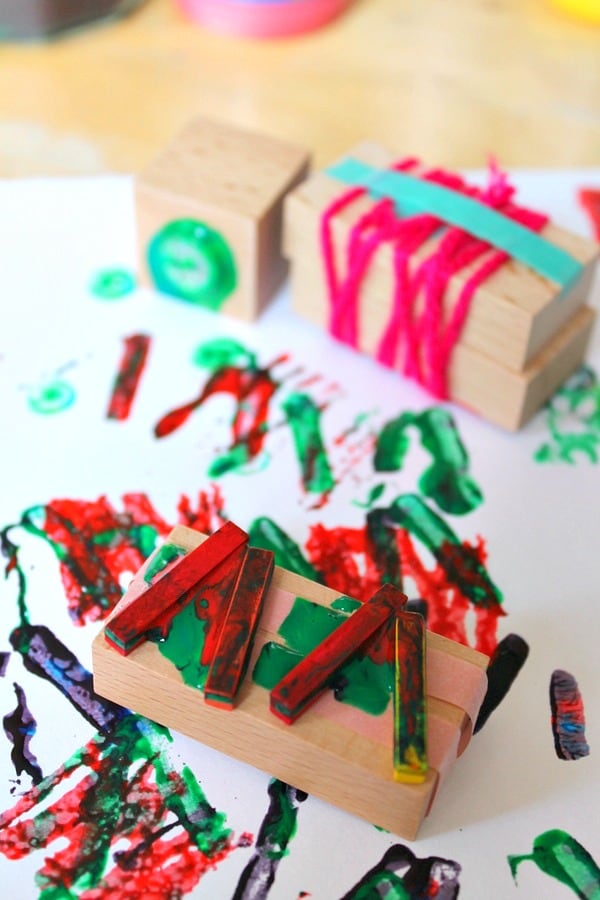 Then experiment with the patterns and designs you can create by printing your homemade stamps over your paper.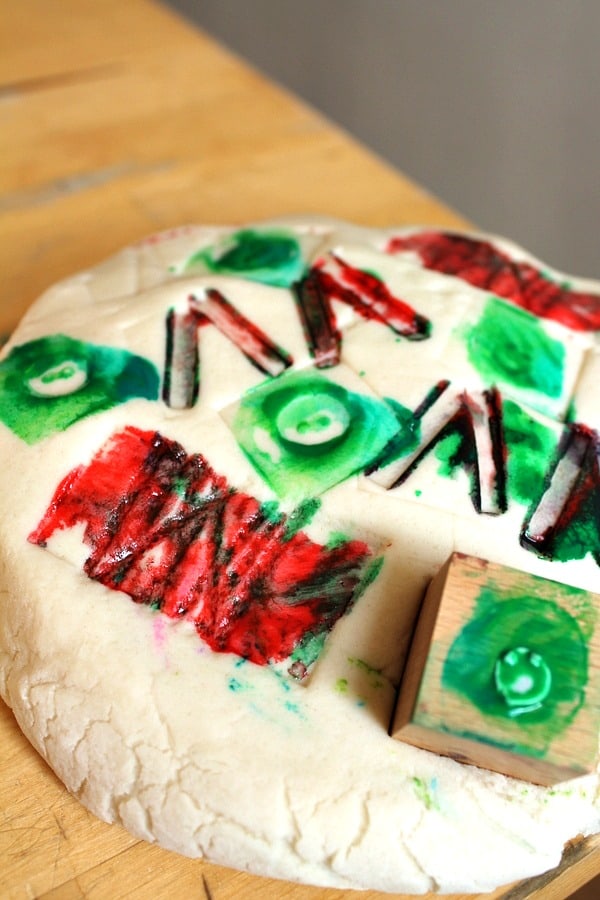 DIY stamp variations to try
You can do this on a large scale and print on a big piece of paper to make your own gift wrap.
Or use fabric paint and print on cloth.
Try printing on play dough!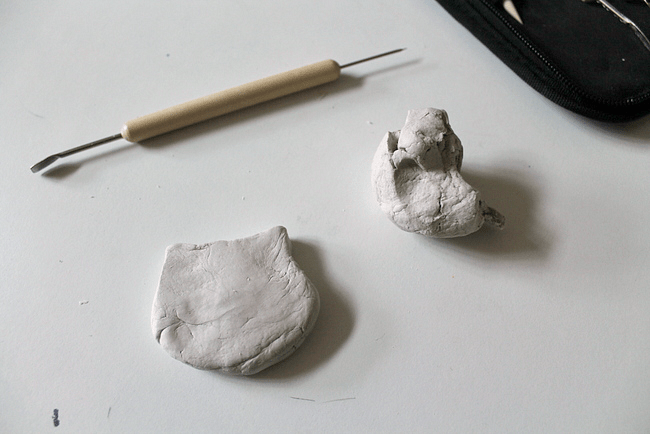 You can also make a set of stamps from air drying clay.
Mould the clay into flattened balls and use pencils, wooden skewers or other utensils to create patterns in the clay.
You can make your designs on the round, flat side of the stamps, or around the outer edges to make rollers.
Leave the clay to dry and then use your homemade stamps to make prints or to roll designs across your page.
Download your complete Art Camp kit here
Your complete Art Camp kit gives you:
:: three themed weeks of Messy Art, DIY Art Materials, and Printmaking that are fun, creative, and will develop your children's artistic skills and thinking
:: fifteen lessons, with full instructions, materials lists, and full colour photos to make it so easy for you to teach stress-free and with confidence
:: adaptable resources so you can follow the complete program or mix-and-match to suit your needs
:: includes variations and extension ideas so your lessons will perfectly suit your children, and links to famous art and artists to learn more
:: bonus printables includes a planner for you, cute invitations, fun printable stickers, and "I am an Artist" printable certificates for your children