Download this printable paper camera toy and draw in your own photos!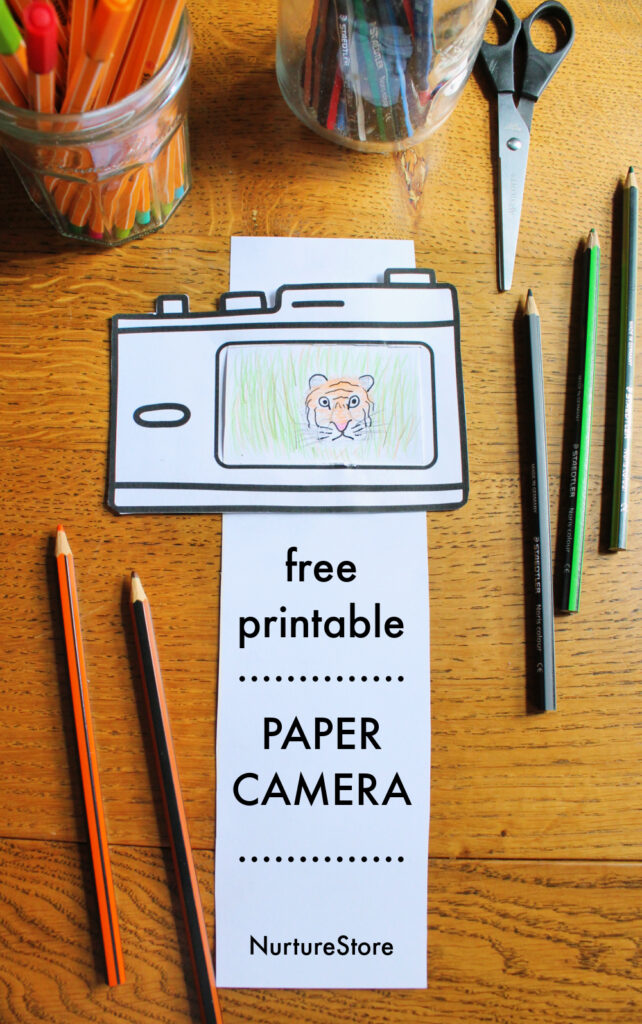 Printable paper camera toy
Use this clever printable paper camera toy and your children can use their imagination and drawing skills to take photos of anything they like.
In this article, you can:
:: print a paper camera in two versions: a paper phone camera and a paper traditional camera
:: learn how to make a paper camera you can draw photographs on
:: get ideas for how to use the printable paper camera for imaginative play, nature journalling, and to consolidate learning in our thematic unit study programmes.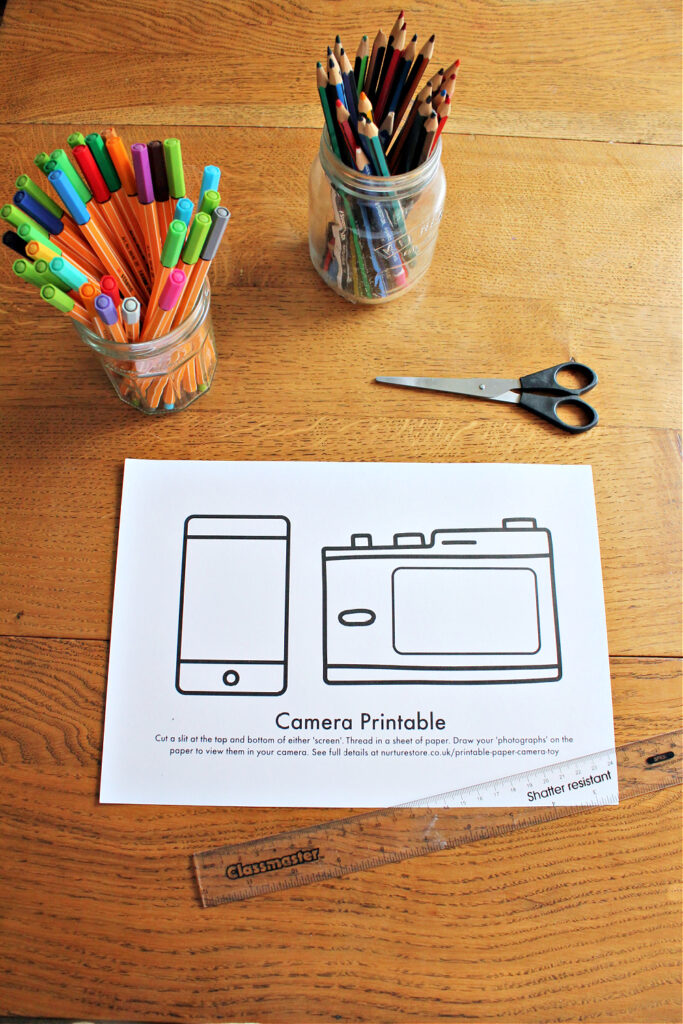 Make your own paper camera
Materials need:
:: paper camera printable, printed preferably on card (see below for details on how to print)
:: scissors
:: sticky tape or contact paper
:: craft knife and ruler (optional)
:: sheets of paper/card
:: coloured pens or pencils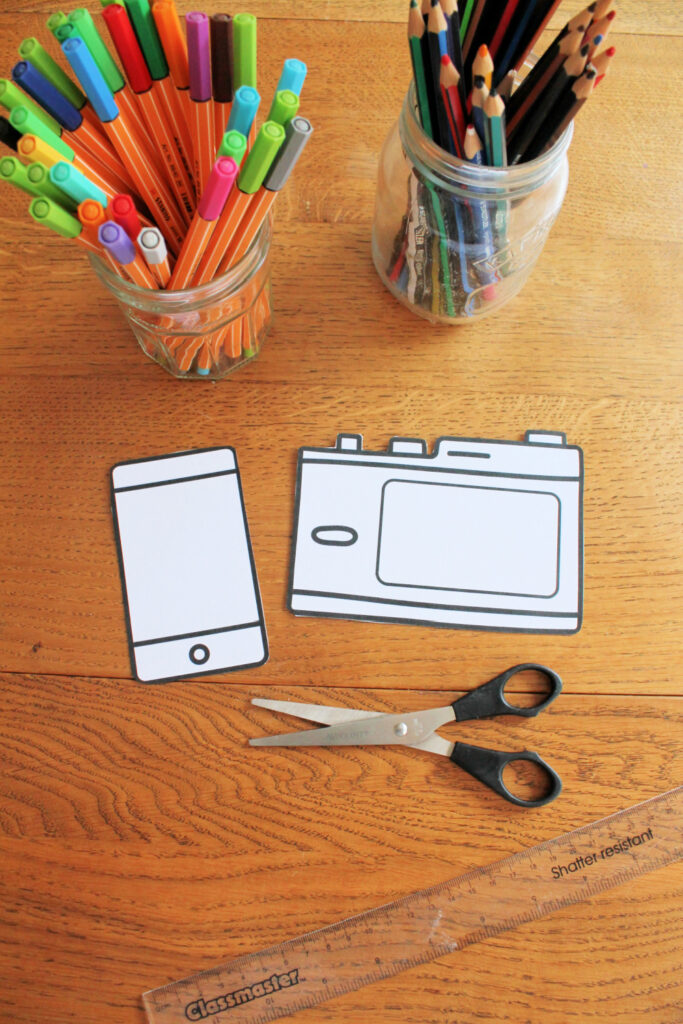 How to make a paper camera toy
Print the camera, preferably on card for extra durability.
Cut out the camera you wish to use: either a phone camera or a traditional camera. You colour the camera in if you like.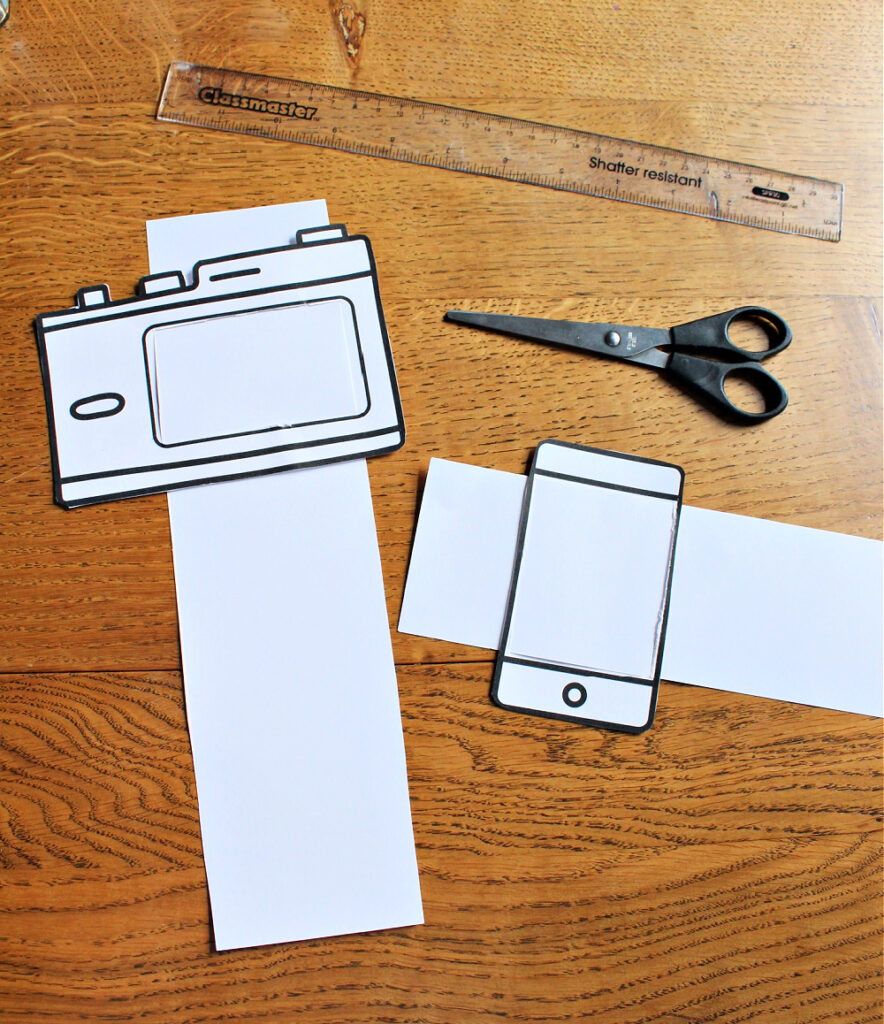 Cut* two slits either side of the 'screen' area (top and bottom on the traditional camera, right and left on the phone camera) to make the slot which you will use to feed your photograph paper through. Use a craft and a ruler if possible, or scissors. (*To make these slots more durable you might like to place a strip of sticky tape or contact paper over the area before cutting, to reinforce the slots a little.)
Cut a sheet of paper so that it's wide enough to fit in the slots. Thread this paper through the top and bottom slots, to make your photo reel.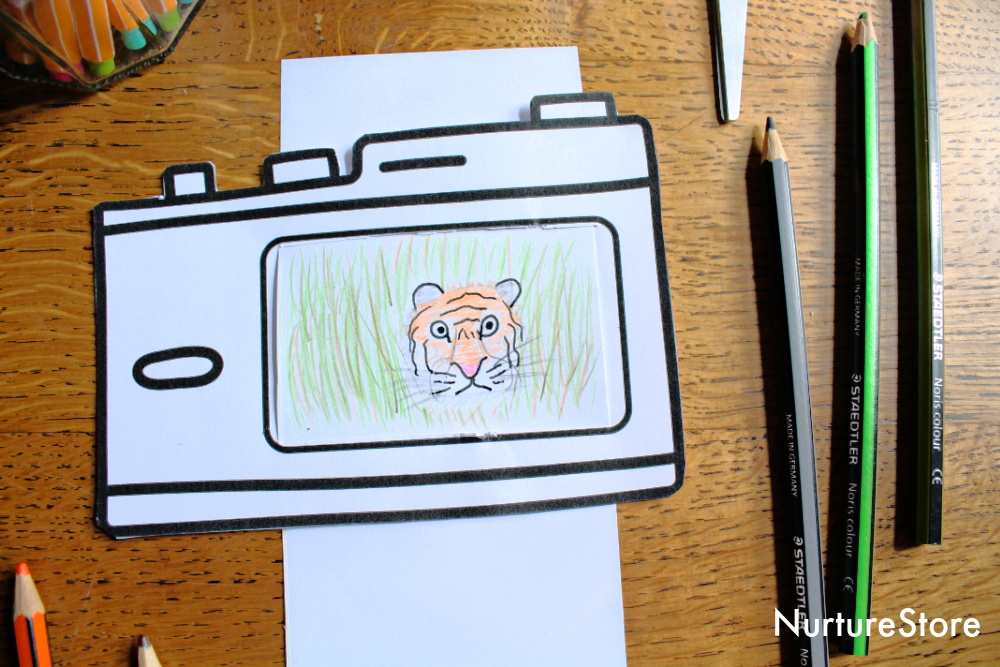 Use pens and pencils to draw your 'photographs' on the sheet of paper.
Then you can move the paper up and down in the screen area of your phone to view all the photographs you have taken.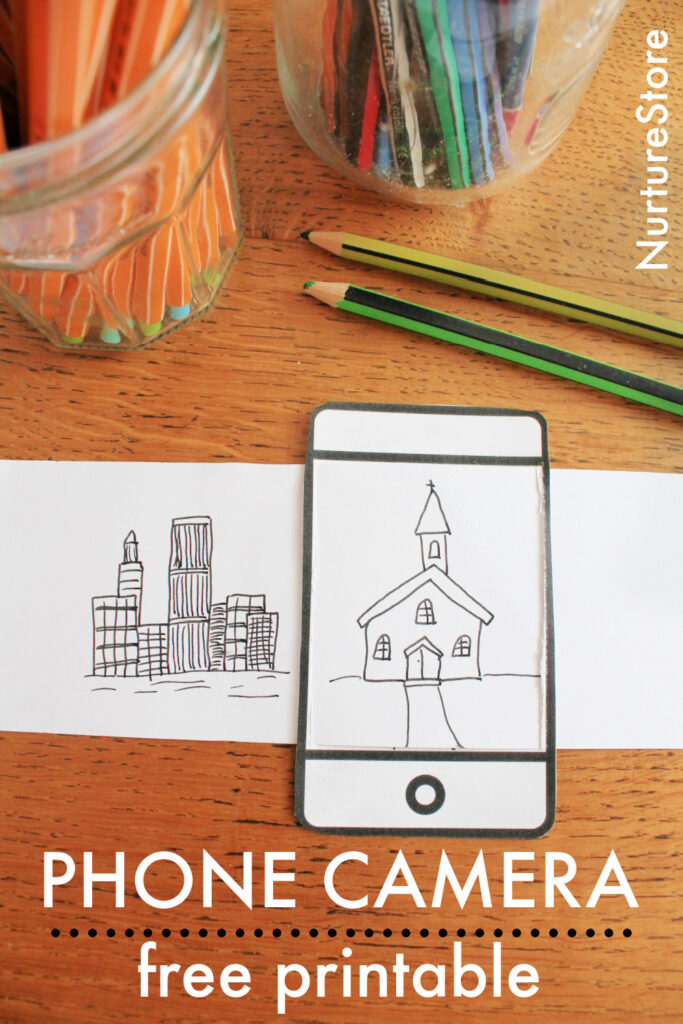 Camera art ideas to extend this project
This printable is great to use for all sorts of projects, for imaginative play, to develop drawing skills, and to recap knowledge you're learning in study projects.
Use it on nature walks and as as part of your nature journal programme, to record the animals and plants you see.
Use it when you are celebrating a festival to take 'photos' of how you celebrate.
Use it when you visit an art gallery or museum to take photos of the art you see.
Use with our ready-made Unit Studies to photograph the colours, cats, dinosaurs and shapes you are learning about.