Ready for a science disco? Turn up the music and try this dancing gummy worms science experiment!
Dancing gummy works candy science experiment
In this experiment we're going to make gummy worms dance. This science lesson is a great way to use up Halloween candy, and to learn about acids and bases.
In this candy science lesson children can:
:: practice following instructions
:: carry out a simple science experiment, setting up materials and observing results
:: generate a hypothesis
:: learn about acids and bases
Materials needed
:: gummy worms
:: scissors
:: glass or clear plastic jars
:: bicarbonate of soda
:: vinegar
:: spoon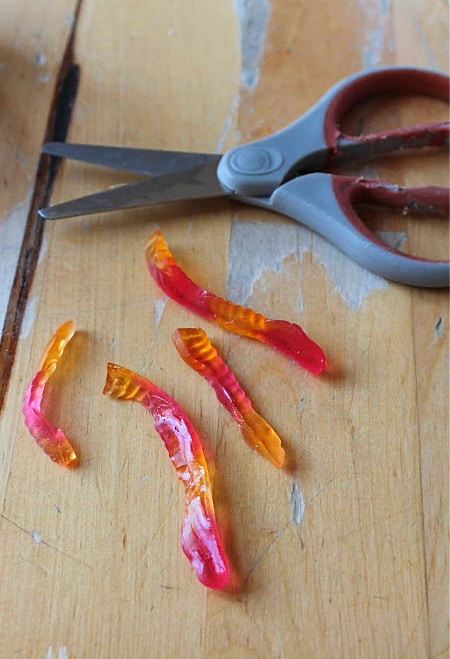 Begin by cutting up a few gummy worms using scissors. This makes them small and light enough to work in the experiment.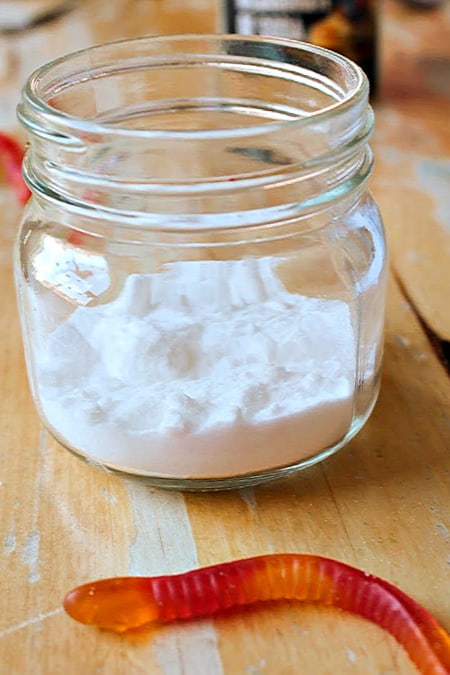 Next, place bicarbonate of soda in a jar.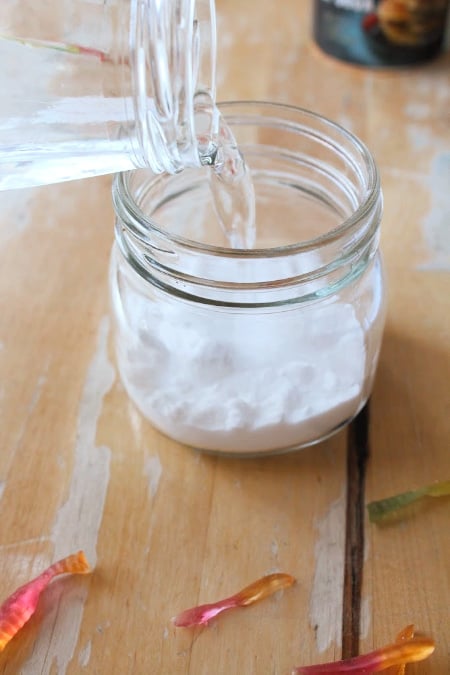 Add water to the bicarbonate of soda and stir gently until the bicarbonate is dissolved in the water.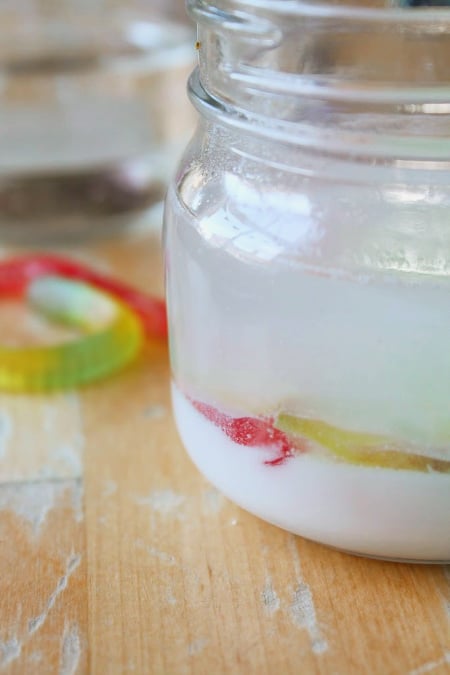 Place the gummy worms in the soda-water solution and leave them for 15-20 minutes.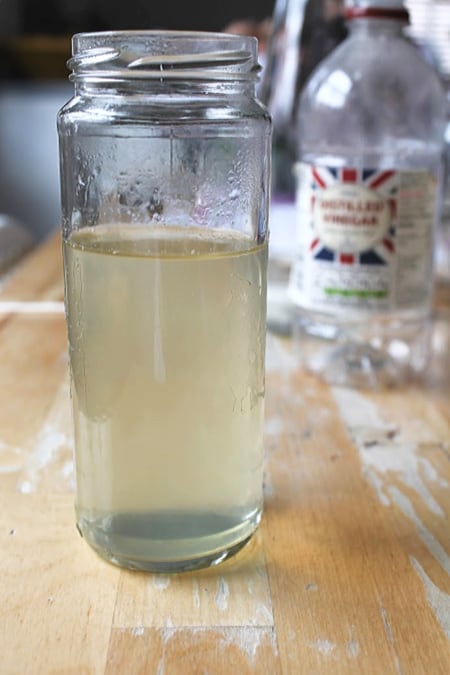 Fill a glass or clear plastic jar with vinegar. Distilled vinegar works best for this experiment as it is clear and so you get a better view of your dancing gummy worms.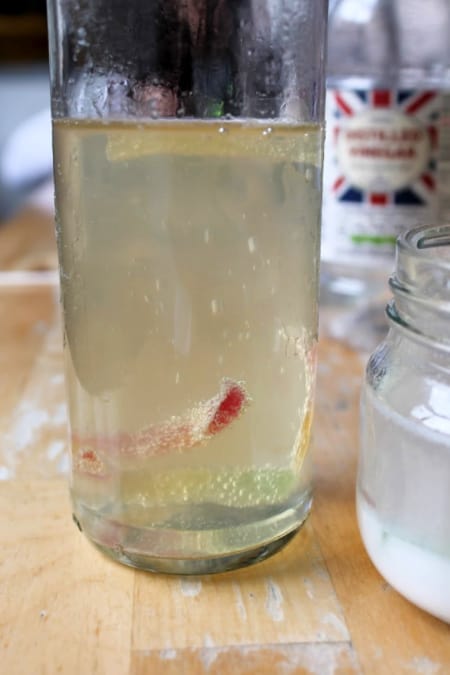 Use a spoon to remove the gummy worms from the soda-water and gently drop them into the vinegar.
Play some funky music and watch them dance!
Here's a quick video of our gummy worm disco.
What do you think makes the gummy worms dance?
What's the science behind the dancing gummy worms?
Why do the gummy worms dance?
What you're seeing is a chemical reaction taking place as the alkaline base (the bicarbonate of soda, NaHCO3) reacts with the acid (the vinegar, CH3COOH).
As the gummy worms sit in the soda-water, they absorb some of the bicarbonate of soda, making them more alkaline.
When the alkaline (basic) gummy worms meet the acidic vinegar, they create carbonic acid, which is unstable.
The carbonic acid splits up into water and carbon dioxide – and that's what creates the bubbles.
The bubbles gather on the body of the gummy worms, until there are enough to make the worms float to the surface – dancing their way up the jar. At the surface, the bubbles burst and the worm falls back down.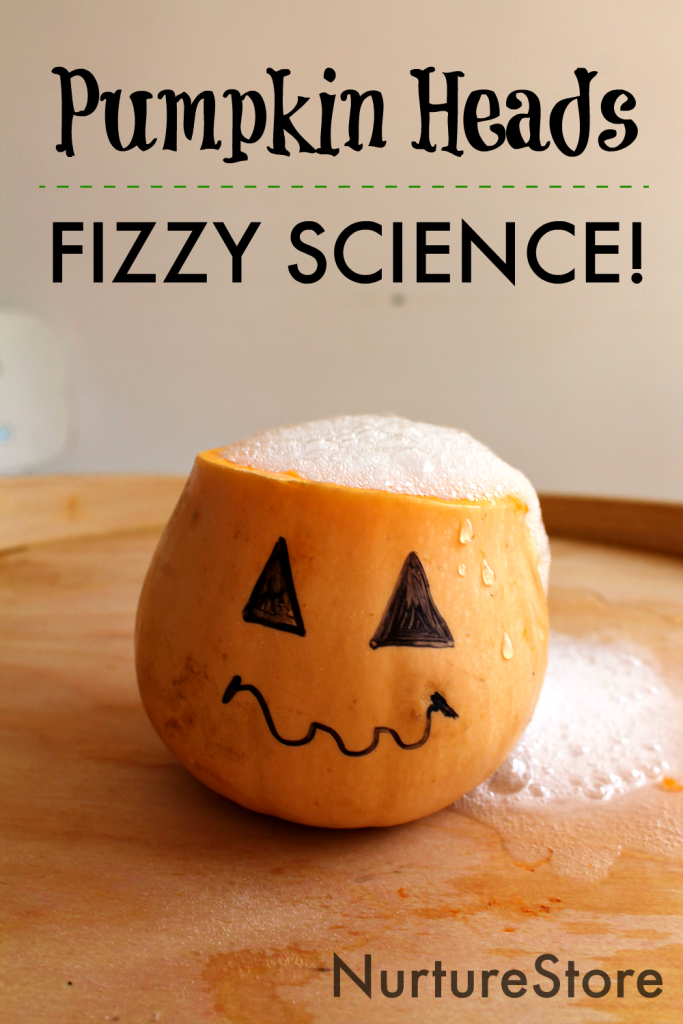 More fizzy science experiments
Love the fizz? Try these fizzy science experiments too: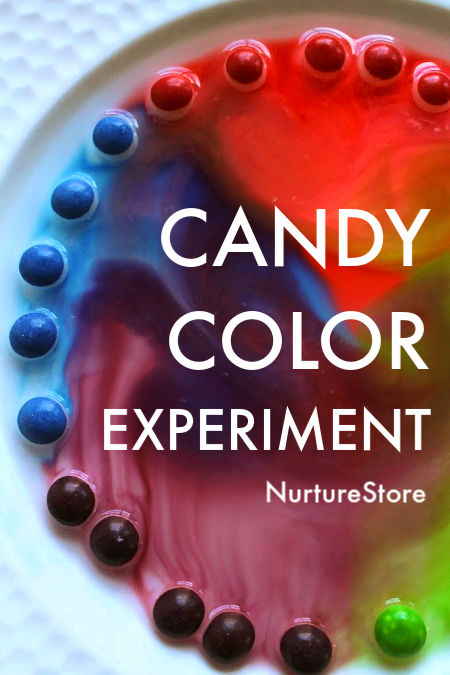 More candy science experiments
Set up a candy science lab and try out all these sweet science experiments:
:: diffusion experiment using Skittles®
:: gumdrop construction challenge
:: growing gummy bears experiment