As part of our Sunflower Club let's write poems about sunflowers. You can use this sunflower poem printable and writing prompts to get you started.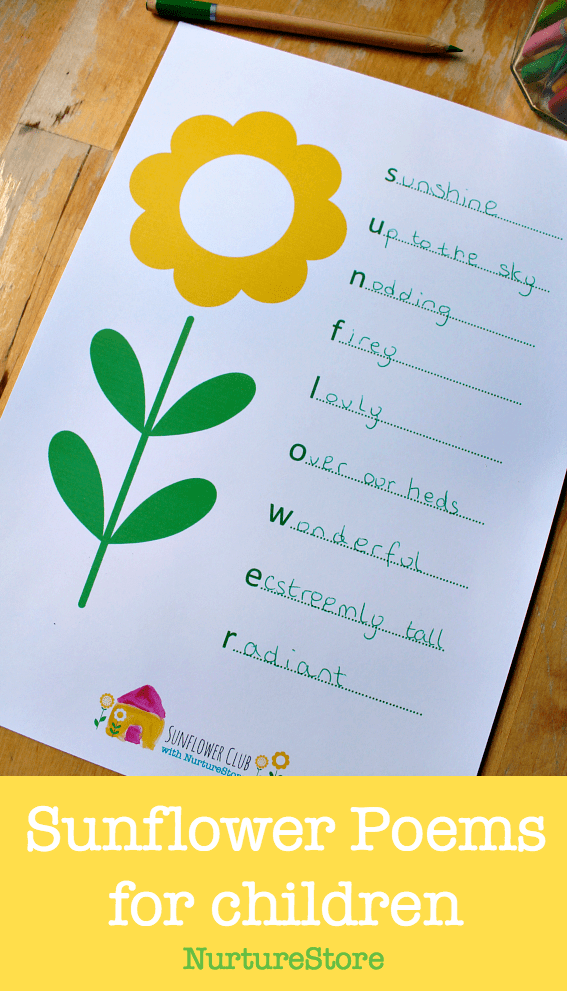 Writing Sunflower Poems
I always like to include some poetry in our seasonal reading. We grow up with nursery rhymes, and these short-form readings are a nice size for beginner readers, and writers, to work with – packed with concepts, language, and rhyme. My daughters love to sing, and so the lyrical nature of a poem is something they eagerly connect with.
As part of our Sunflower Club, and with a focus in literacy in this part of our project, let's try writing sunflower poems of our own.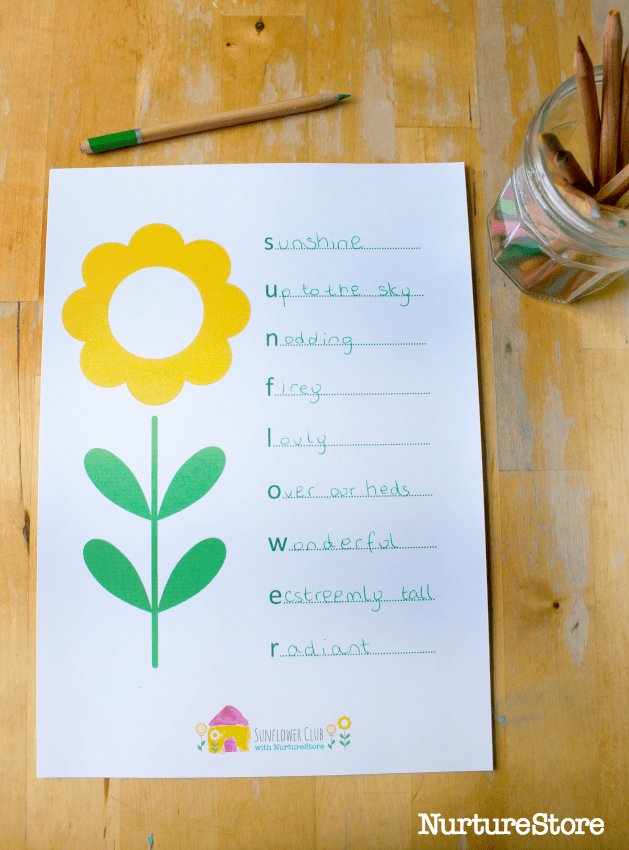 Sunflower acrostic poem
An acrostic poem is one where the first letter of each line spells out a word. They're great for children to use as they provide a structure to begin with, and then children can use their imagination and language inventions to make their poem unique.
There's a 'Sunflower' acrostic poem printable included in our Sunflower Journal that you can use for this activity. (If you haven't already got one, you can find the free Sunflower Journal printable here.)
Take each letter of the word Sunflower and think of a word or phrase, that starts with that letter, to describe a sunflower.
Here's what we came up with:
Sunshine
Up to the sky
Nodding
Fiery
Lovely
Over our heads
Wonderful
Extremely tall
Radiant
Sentence-starter poems
An alternative way to begin a poem is to use sentence starters, completing them with your own ideas. It's a way to get ideas flowing. You can answer the questions individually, or do this as a group exercise, collecting the ideas that everyone calls out.
Once you have completed the sentences, and included any other ideas that they have sparked, you can use your words and phrases to create a poem.  You might like to write each 'answer' on a piece of paper, so you can move your words and phrases around until you have created a poem structure that you like.
Here are some sentence starters that you might use:
A sunflower is….
The sunflower's colour is…
A sunflower is tall like…
The petals are like…
A sunflower makes me feel…
Here's our version:
Bright, beautiful, radiant colour
Like a lion's mane
Tall as a mountain, up to the sky
Happy and sunny and radiant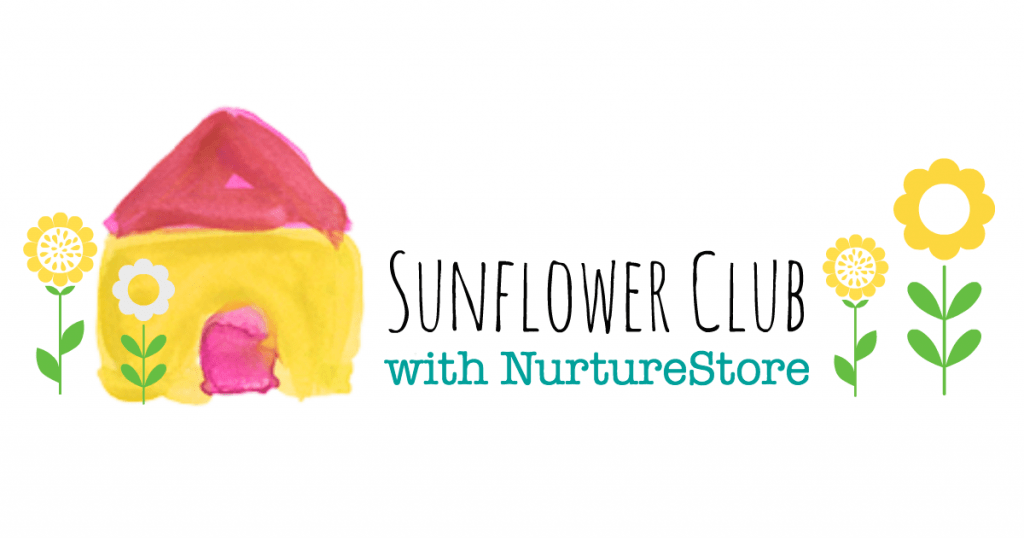 Join the NurtureStore Sunflower Club :: free resources for your children!
Let's connect our children to nature all spring and summer long with an engaging curriculum all based around sunflowers.
My Sunflower Club programme is free to join and will give you six units of lesson plans, activity ideas and printables that you can use with your children to:
:: grow sunflowers together and watch the natural cycle of the year from seed, to plant, to flower, to seed
:: see math and science in action with hands-on practical activities and observations
:: create sunflower art inspired by your own plants and works by Vincent Van Gogh and Georgia O'Keefe
:: learn about bees and the vital role they play on our planet
:: wonder at the patterns that occur in nature, learning about symmetry and Fibonacci
:: write your own sunflower poems and make a unique Sunflower Journal
:: harvest your own seeds at the end of the year, using them for recipes and to create your own sustainable garden, year after year
:: NurtureStore Supporters get extra bonus printables all through the spring and summer!
Gardening :: Environmentalism :: Science :: Math :: Art :: Fun!
The NurtureStore Sunflower Club is free to join – just add your email address in the box below and I'll send you the resources.