How many planets are there? Why does mummy like peas but I don't? Why is fire sometimes blue?  Why can't we breathe in space?
Children ask so many interesting questions – thirsty for knowledge and full of wondering. Often though, we don't get the chance to answer their questions: if we're in the middle of an activity, about to head out somewhere, or because we simply don't know the answer ourselves. It is such a shame to lose those questions, ignore that interest and possibly switch of children's curiosity. So, here's our solution: make a Wonder Wall!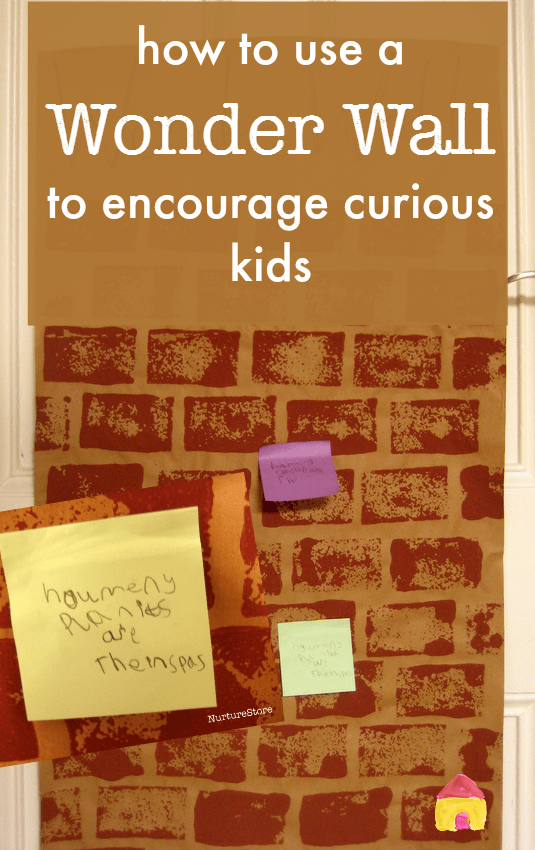 How to make a Wonder Wall
>>>> Download my guide to creative storytelling activities here
The idea behind the Wonder Wall is to have a place, at home or in a classroom, where children can catch their wonders. They can jot down their questions (or have you scribe them if they're not yet writing), post them on the wall, and then when you have a better opportunity you can come back and find the answers.  A Wonder Wall is a great way to collate all the questions that come up when you're exploring a particular topic, and can be prompts or conversation starters that you can pick up the next time you're working on your project. Using children's own questions to explore a subject is a great way to encourage motivated learning.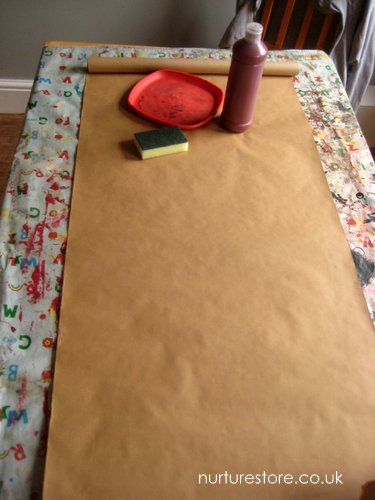 To make our Wonder Wall we started out with a long roll of parcel wrap.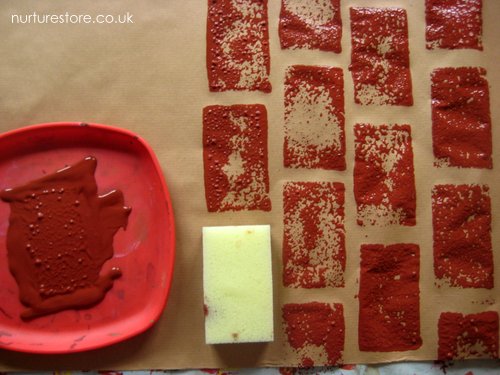 A washing-up sponge makes the perfect brick! Dipped in brown paint we printed out the wall.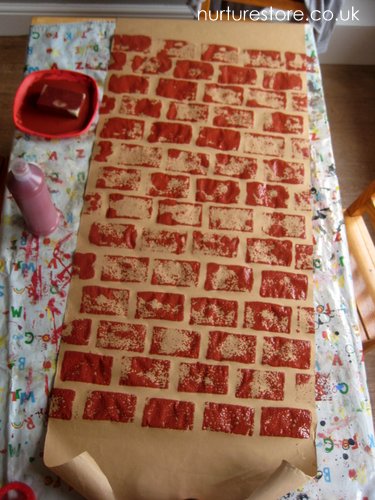 Given its Wonder Wall title we stuck it up on the door between our kitchen and playroom – the places where we spend most of our time –  so it's easily on hand when a wonder arises, and we are often prompted to pick to unanswered questions to investigate.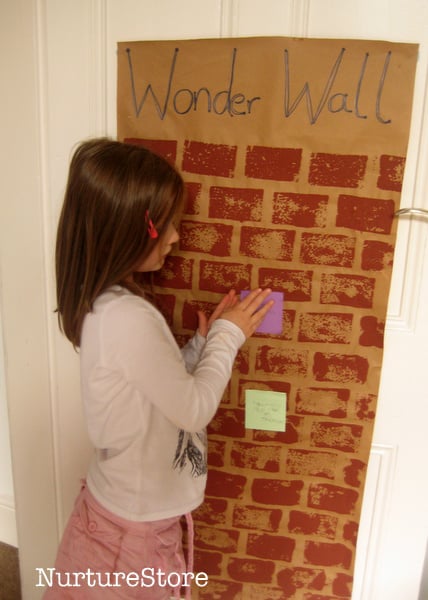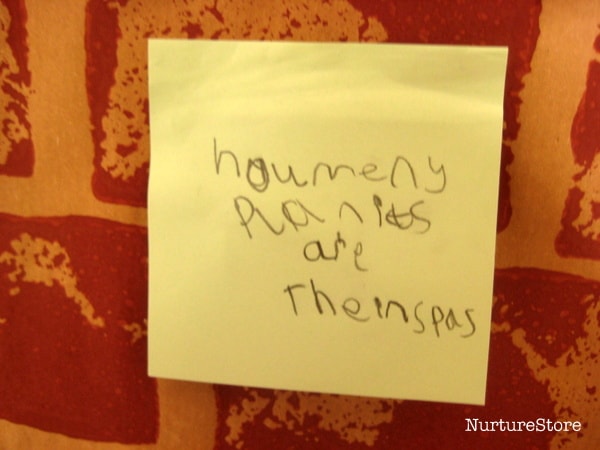 More play activities to explore story telling
Help your child to make their mark with these wonderful projects that help develop a love of writing, creative storytelling, self-confidence and compassion – along with six sets of bonus printables.