Such a cool idea from Mary Catherine of Fun-A-Day in our ABCs and 123s series today. Read on to see how you can make icy numbers and enjoy these sensory math play ideas.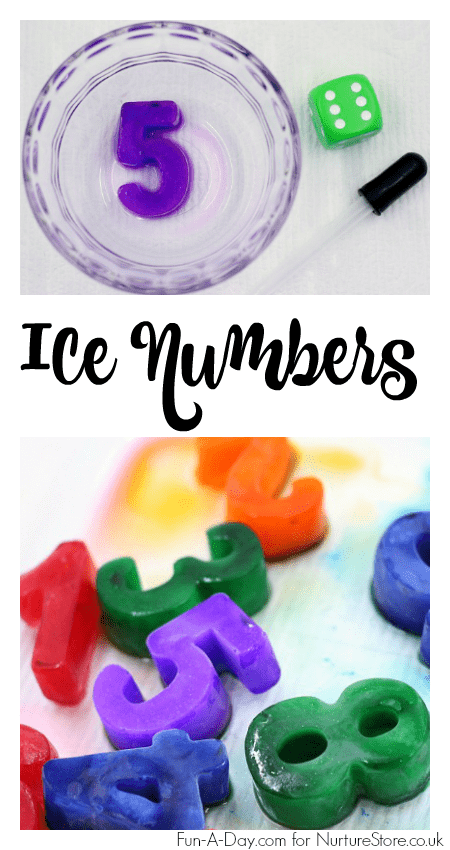 Icy numbers sensory math play
We love hands-on math activities around here, and these colorful icy letters definitely fit the bill. They were inspired by our name ice melting activity, but obviously with a math twist.
Materials
---
This page contains affiliate links from which we earn commission.
As an Amazon Associate I earn from qualifying purchases.
---
Making the icy numbers
We have so very many ice cube trays at my house, and very few are used for ice to go into our glasses! One of these lovely trays is full of numbers. We grabbed that one, added water to the numbers, and then put in a tiny dash of liquid watercolors. The tray went into the freezer for a couple of hours before we could get our hands on the icy numbers.
Adding magnetic or wooden numbers to regular ice trays would work wonderfully, too!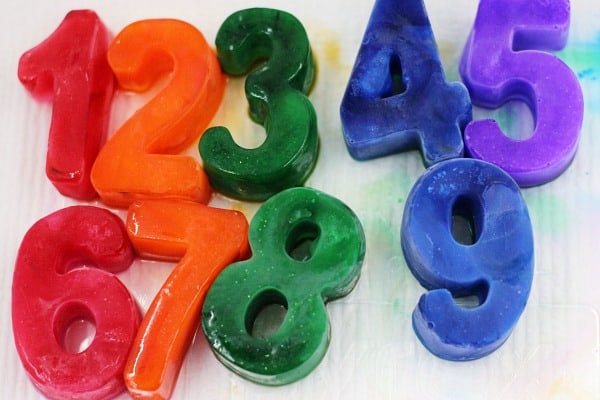 How to use the icy letters
One of the benefits of hands-on activities with kids is observing how the children interact with the materials. Here are just a few ideas for these icy numbers –
Arrange the numbers in numerical order.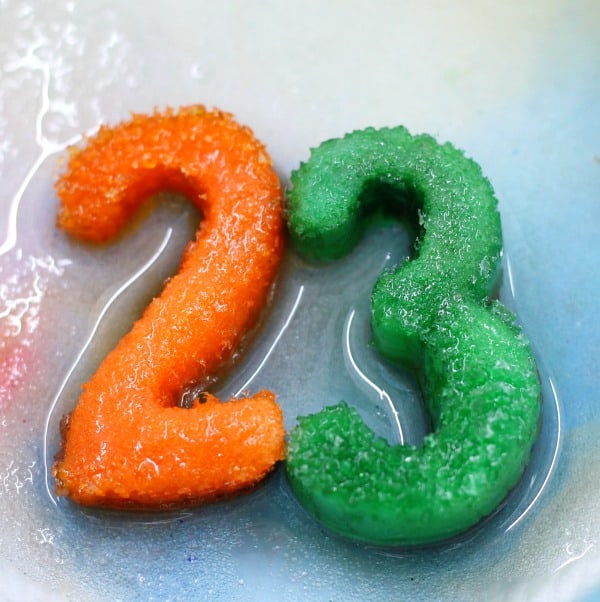 Manipulate the numbers to create new numbers (put 2 and 3 together to make 23, for example).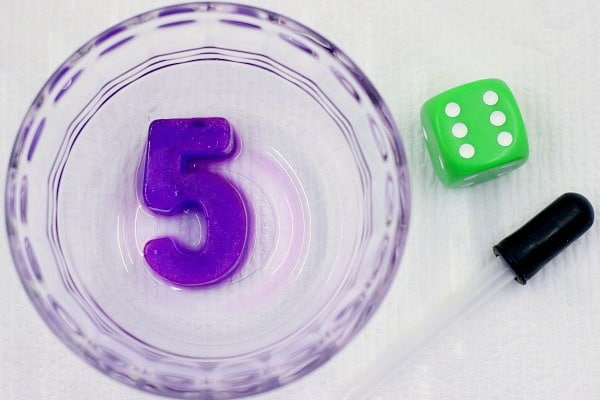 Play a simple dice game with the numbers. One player rolls the die and uses a dropper to squeeze the appropriate number of water drops onto her number. Then it's on to the next player. The person who melts her number first is the winner!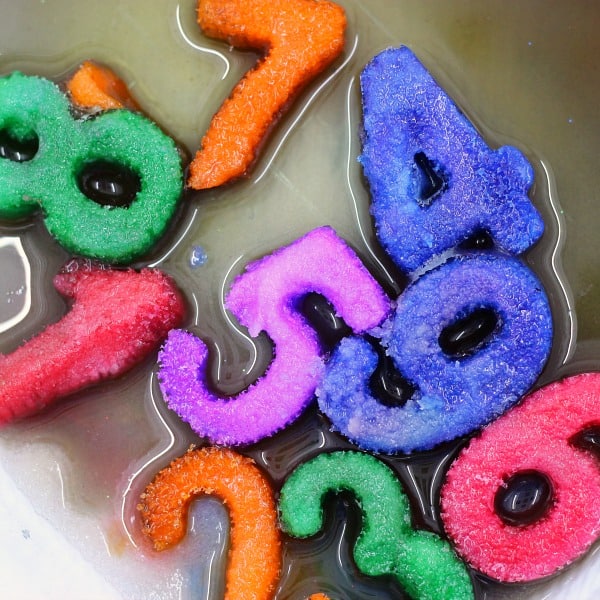 Add salt to the icy numbers and explore how long it takes them to melt with this addition. Engage the children in a discussion about other ways to melt the numbers. Observe which numbers melt fastest!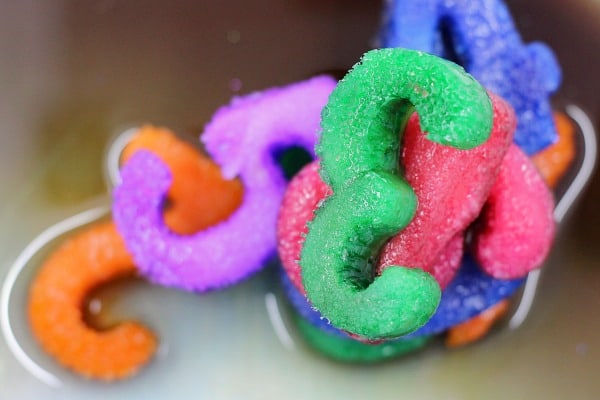 Build a tower using the numbers. How high can the tower get?
The learning
These icy numbers are incredibly simple to make, but so much learning can take place using them! Children can practice counting, number identification, and one-to-one correspondence. Additionally, the kiddos will be exploring with their senses (sight and touch, primarily) and touching on basic science concepts. All with just a few bits of ice!
Mary Catherine is mama to 1, pre-k teacher to many, and the force behind Fun-A-Day! Be sure to sign up for her newsletter and grab a free copy of her printable Book of Structures from Around the World.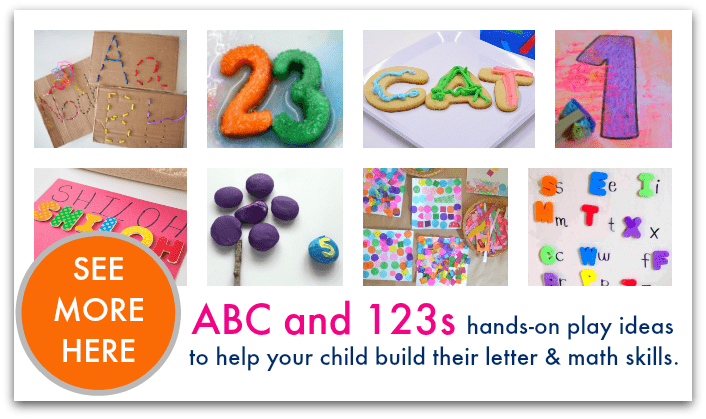 ABCs and 123s : fun learning activities for letters and math
All our favourite literacy and math activities, all in one place :: download our ABCs and 123s guide here.