Jacquie from Edventures with kids joins
our ABCs and 123s letter and math series
today with five great ideas for outdoor ABC activities.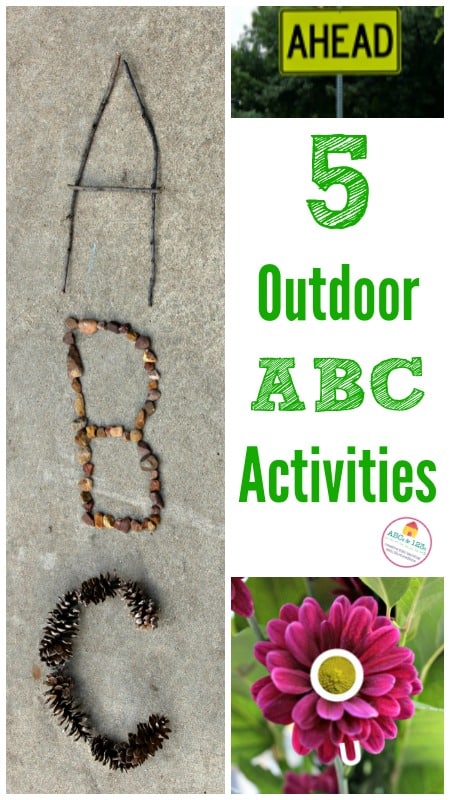 5 outdoor ABC activities for kids
We love using nature to inspire learning!
Once spring weather sets in, we are more than ready to play, learn and explore using fun outdoor activities.  In order to get more time outdoors during the week, we will often take some of our learning with us.  This is amazingly easy when it comes to repetitive activities such as practicing your ABCs or sight words (and much more fun according to the kids).
Today we're sharing five fun ways to practice letters and words while enjoying some time outdoors!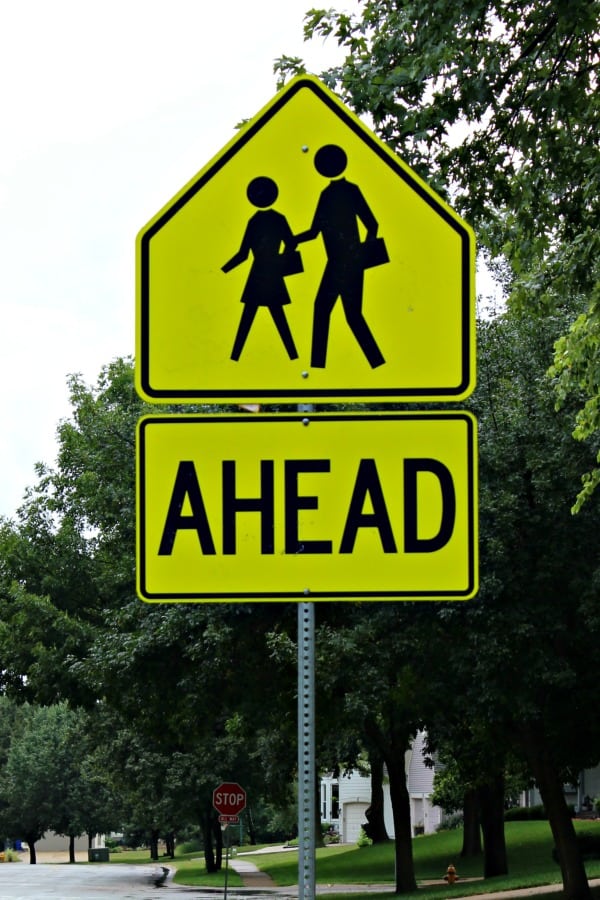 ABC I-spy
There are two ways to play ABC I-Spy.  The first is by looking for letters located on signs, buildings and other places you might visit.  Challenge the kids to find all the letters of the alphabet as you walk to school or the park by looking for each letter in the alphabet in street names and other signs.
The second way to play is similar to the traditional I-Spy game but using the first letter of a word.  For example, on a visit to the playground, you might look around and say "I spy with my little eye, something that begins with the letter S" – the kids would then need to find objects that begin with the letter 'S' such as swing or slide.
This can be made easier by also giving kids the sound of the letter in addition to the name of the letter.
You can also make the game more challenging by asking "How many items can you find that begin with the letter B?"  This will encourage kids to continue to scout out multiple items (bunny, bird, bricks, blue sky) as they practice their letters and sounds.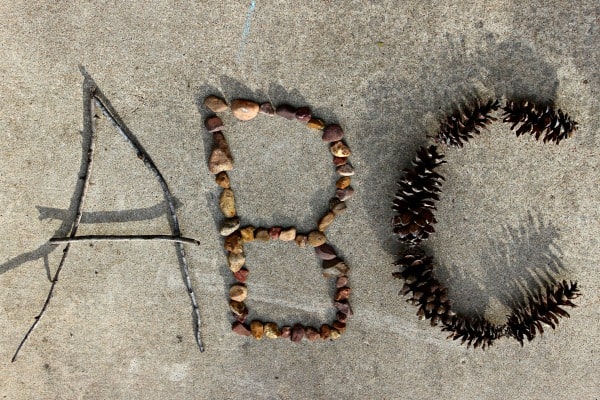 ABC land art
This is one of our favorite ways to practice our ABCs, spelling words and sight words!
Inspire kids to create letters using items found in nature – sticks, rocks, pinecones, leaves, shells and other small natural manipulatives are perfect for creating both letters and words!
We really enjoy this hands-on learning because it's so sensory rich and leads to many other questions and surprises.
Outdoor "sounds like…" word families
Similar to I-Spy, this game encourages children to practice their blended letter sounds such as 'sh' and 'br'.  This is for children who have mastered their ABCs are are moving toward sounding out words on their own.
The next time you visit a park or go on a hike, search for items that begin with some of these word families or blended sounds.  It will help to say the blended sound a few times and then give the kids a word that includes the sound.  For example, if you're looking for items that begin with 'br', you would repeat that sound a few times and then say "like the word brown".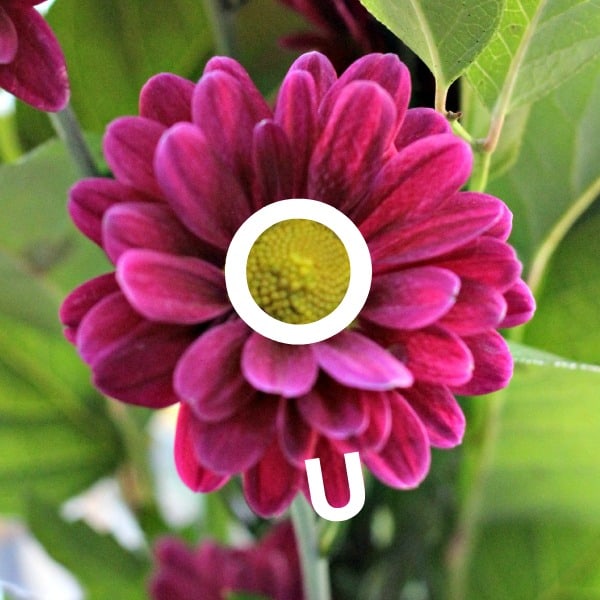 ABC nature shapes
It's amazing what you can find in nature! And the kids always surprise me at how astute they can be when scouting out letter shapes.
During your next outing, look around for various nature items that are shaped like the letters of the alphabet.  Find a leaf that looks like the letter 'A' or a stick in the shape of a 'Y'.
This is a creative activity for kids as children will need to interpret the shapes of nature.  We love this activity because you'll never know which letters you'll find and we're always surprised at how many nature items look like letters.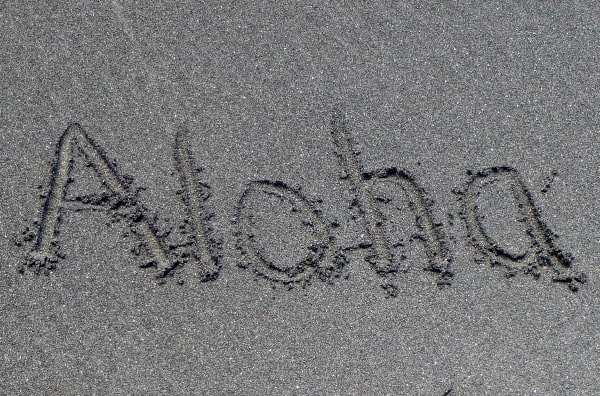 Writing in nature
Learning to write the ABC's is just as important as learning to recognize them so it's always great to find unique ways for kids to practice their 'penmenship'.
Try these writing activities for fun ways to practice letters and words:
Use your fingers to write in the sand
Grab a stick and write in the mud
Take along a piece of chalk and write as you walk (we call this a 'Chalk Walk' and it also works well for practicing numbers, math & site words)
More fun outdoor learning activities
How to Turn Your Backyard into a Science Lab — create Marshmallow Constellations, watch a leaf breathe and more than 20 more science experiments you can do in your own backyard!
50 Outdoor Games, Crafts & Nature Activities — enjoy a huge variety of ways to play, create and explore the outdoors!
Jacquie is the owner & educator behind Edventures with Kids, an extensive resource for parents & educators who are raising curious kids & lifelong learners.  Edventures with Kids provides inspiration & ideas for nature & outdoor exploration, STEM activities, family travel, kids book lists and many more unique ways to learn!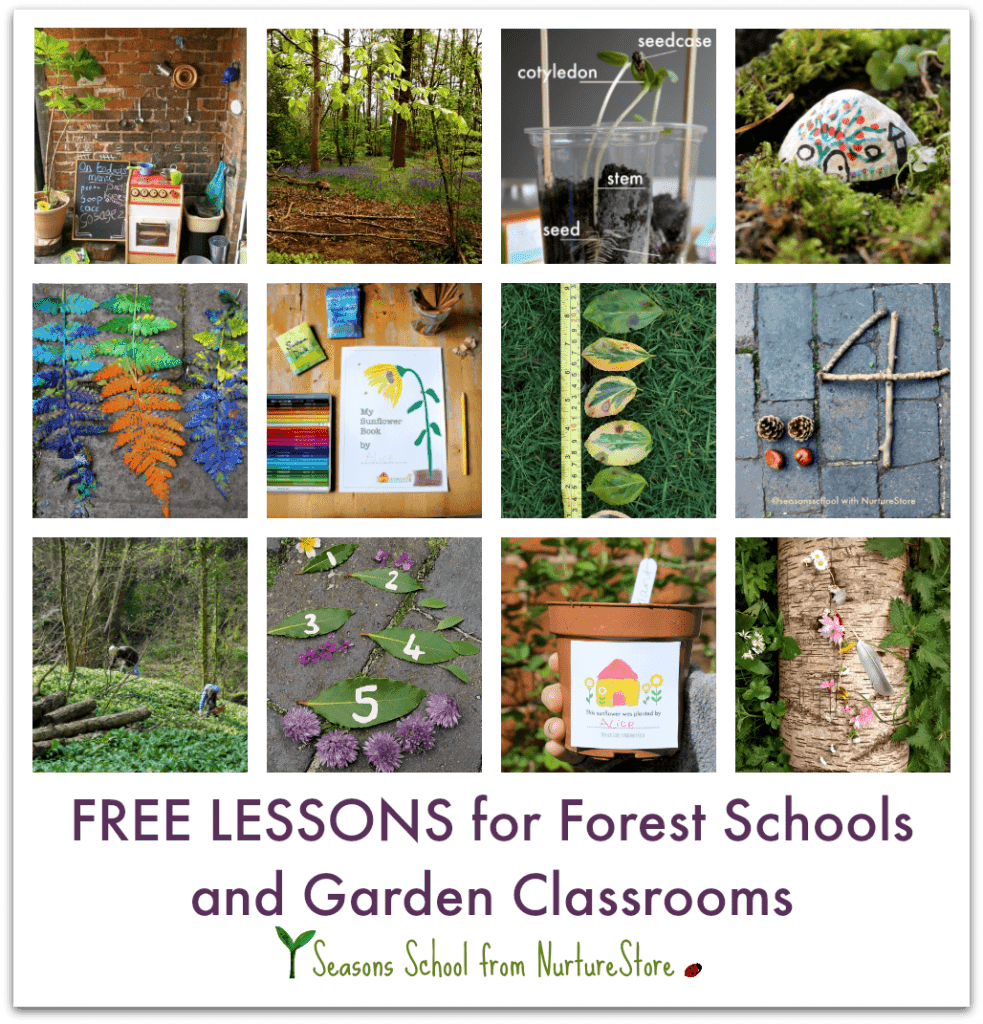 Free Forest School and Garden Classroom resources!
Join my weekly email service and I'll send you FREE printables, lesson plans, and activity ideas that you can use with your children in your forest school and garden classroom.
Seasons School is NurtureStore's year-round program of living and learning with nature. Our activities and resources focus on hands-on, nature-based learning that connects children with the natural environment.
If you're looking for nature study lessons, arts and craft projects, campfire recipes, foraging ideas, outdoor math and literacy activities, outdoor games, and ways to explore forests, gardens, and outdoor spaces - think of NurtureStore as your forest fairy godmother!
Whether you're in a forest school or outdoor classroom, running a school gardening club, bringing nature lessons into your class, home educating with nature, or wanting to connect with the great outdoors at the weekend, you will love the Seasons School ideas.
Pop your email address into the box below and I'll send you your free resources.
---
By subscribing, you consent to our use of your personal data as per our Privacy Policy, which includes agreeing to receiving interest-based email from us.
---