Here's a quick and simple way to make easy musical shakers that are colourful and noisy.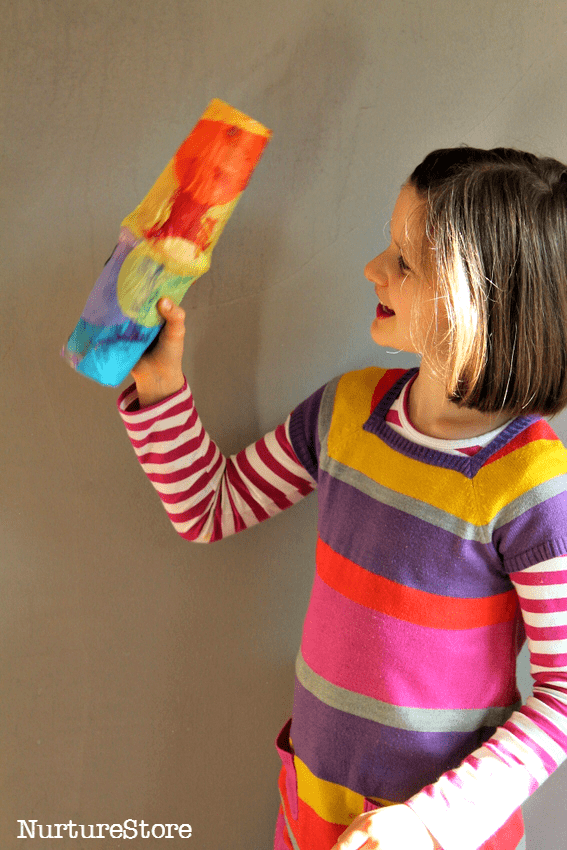 How to make easy musical shakers
These musical shakers are part of our Wild Rumpus band. Click through to see how to make a percussion stick, paper plate shakers and a rainstick. For this recycled musical instrument we're using a plastic bottle and some plastic and card drinks cups.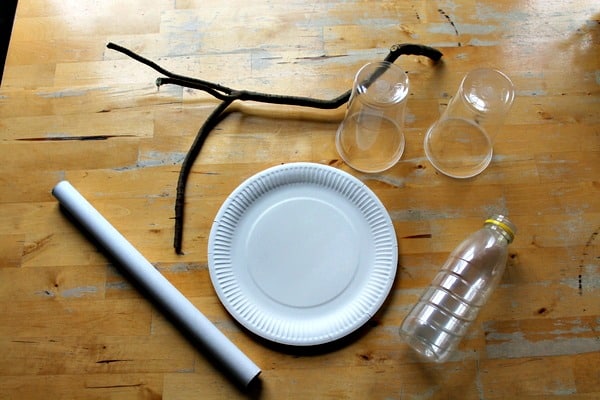 You'll need to decide which ingredients to add inside your shakers. You could try:
dried rice :: pasta shapes :: lentils :: corn :: dried peas :: dried beans :: buttons :: shells :: pebbles :: bells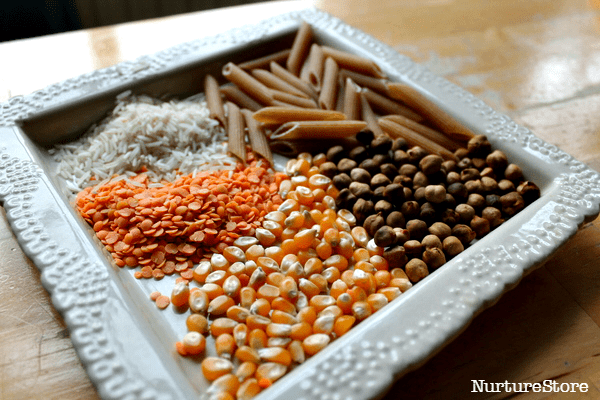 Place some of your ingredients inside your bottle or cup and give it a shake. Which noises do you like the best? Do you want to stick with just one sound, or combine ingredients to make a more complex one? You could make several shakers with different fillings in each. And make some quiet ones and some really noisy ones.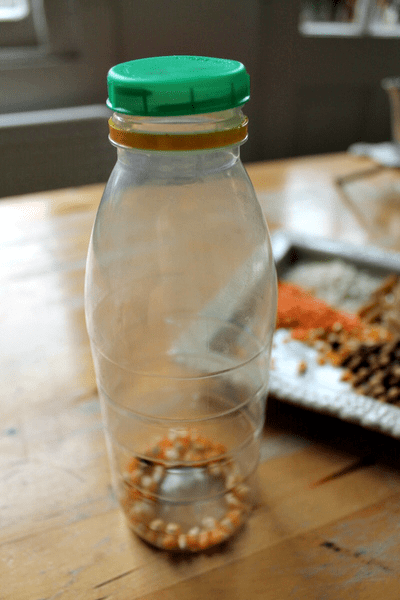 The easiest way to make a musical shaker is to use a plastic bottle with a lid securely fastened on. You can use a hot glue gun or super glue inside the lid to hold it firmly in place.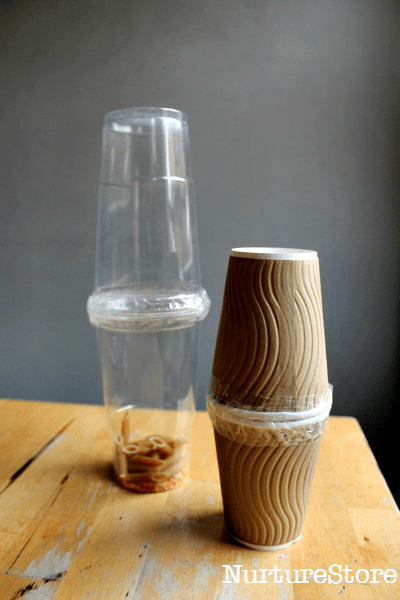 Or you can use two drinks cups, fastened together with your glue gun, super glue or tape.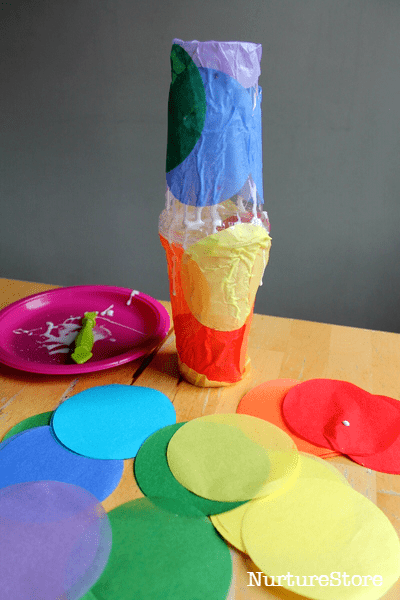 Then decide if you want to add some colour. We used circles of rainbow tissue paper for ours, but paint or washi tape would be great too.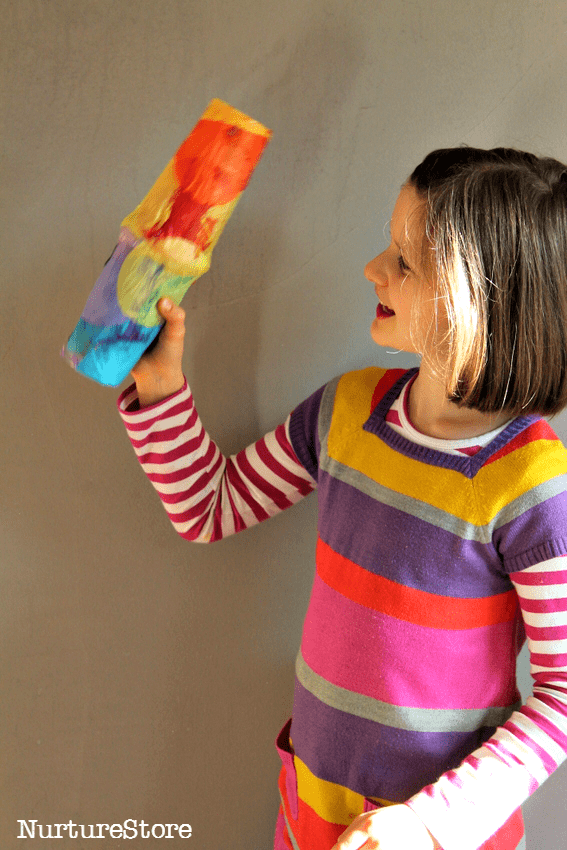 Then it's time to shake it up and join the Big Wild Rumpus party!
Make a whole band of Wild Rumpus homemade musical instruments
Head this way to see how to make a whole band of homemade musical instruments and for details of the Big Wild Rumpus parties.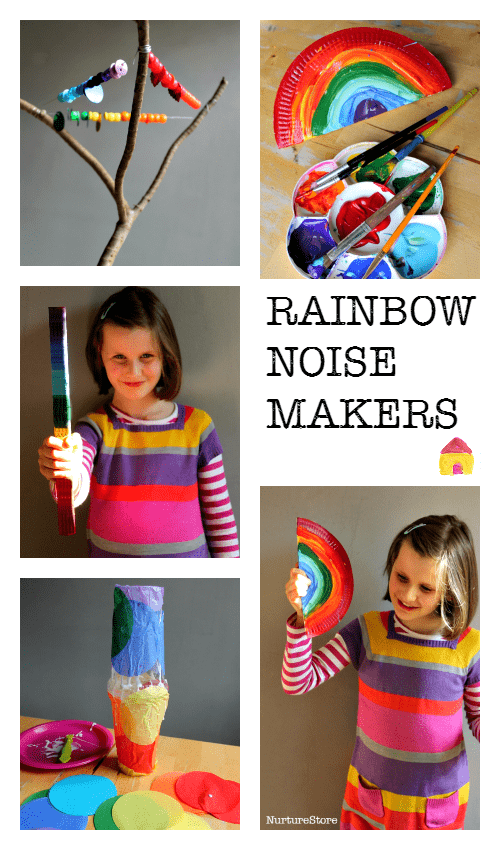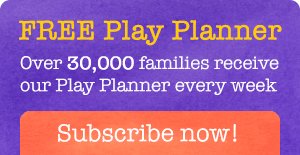 Pop your email address in the box below and you'll get:
:: instant access to my Creative Kids Learning library which has 1000+ free resources, play activities and printables that you can use with your child for joyful connection and learning
:: my free weekly Play Planner email newsletter
:: special bonuses and offers
---
* By subscribing, you consent to our use of your personal data as per our Privacy Policy, which includes agreeing to receiving interest-based email from us.
---